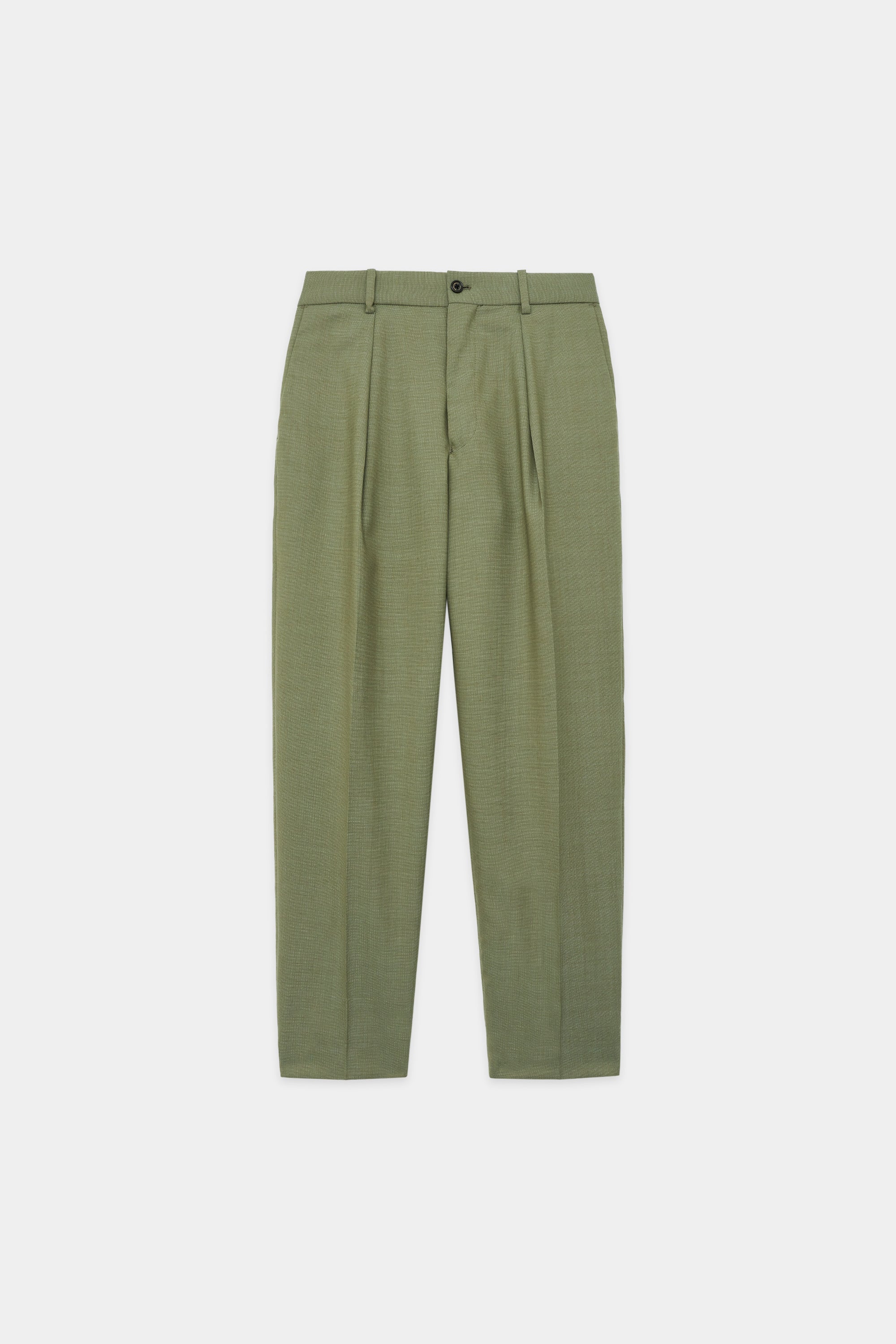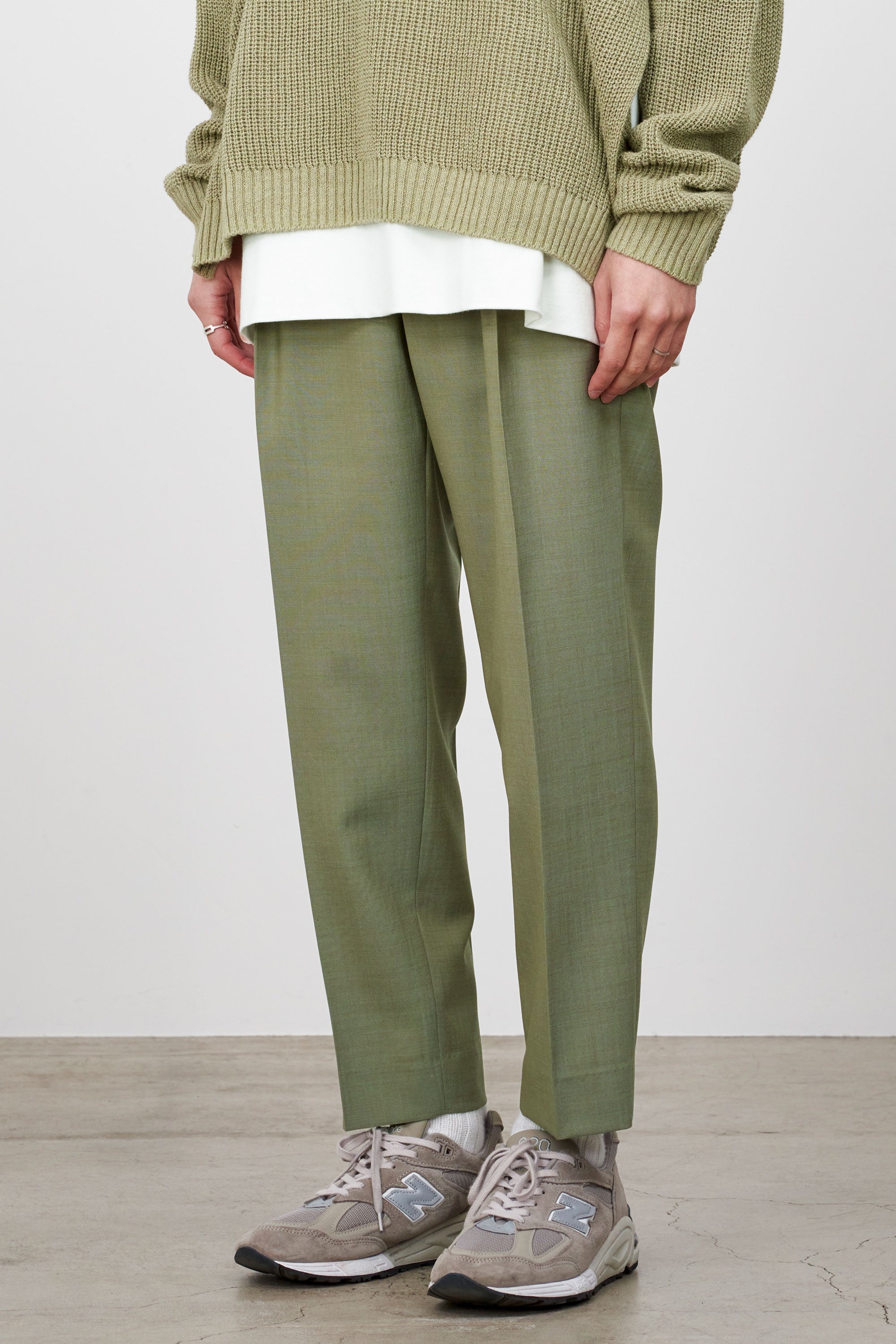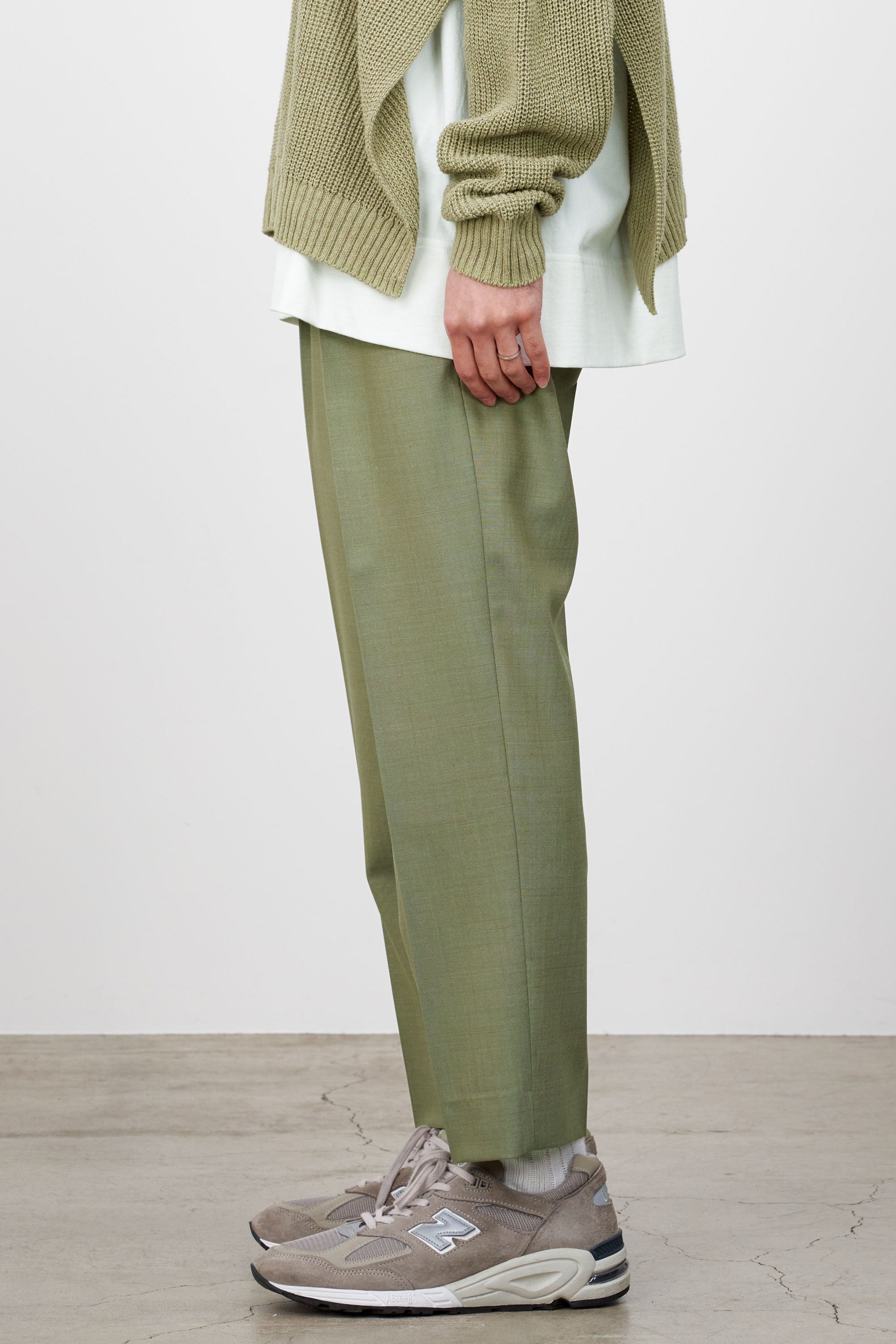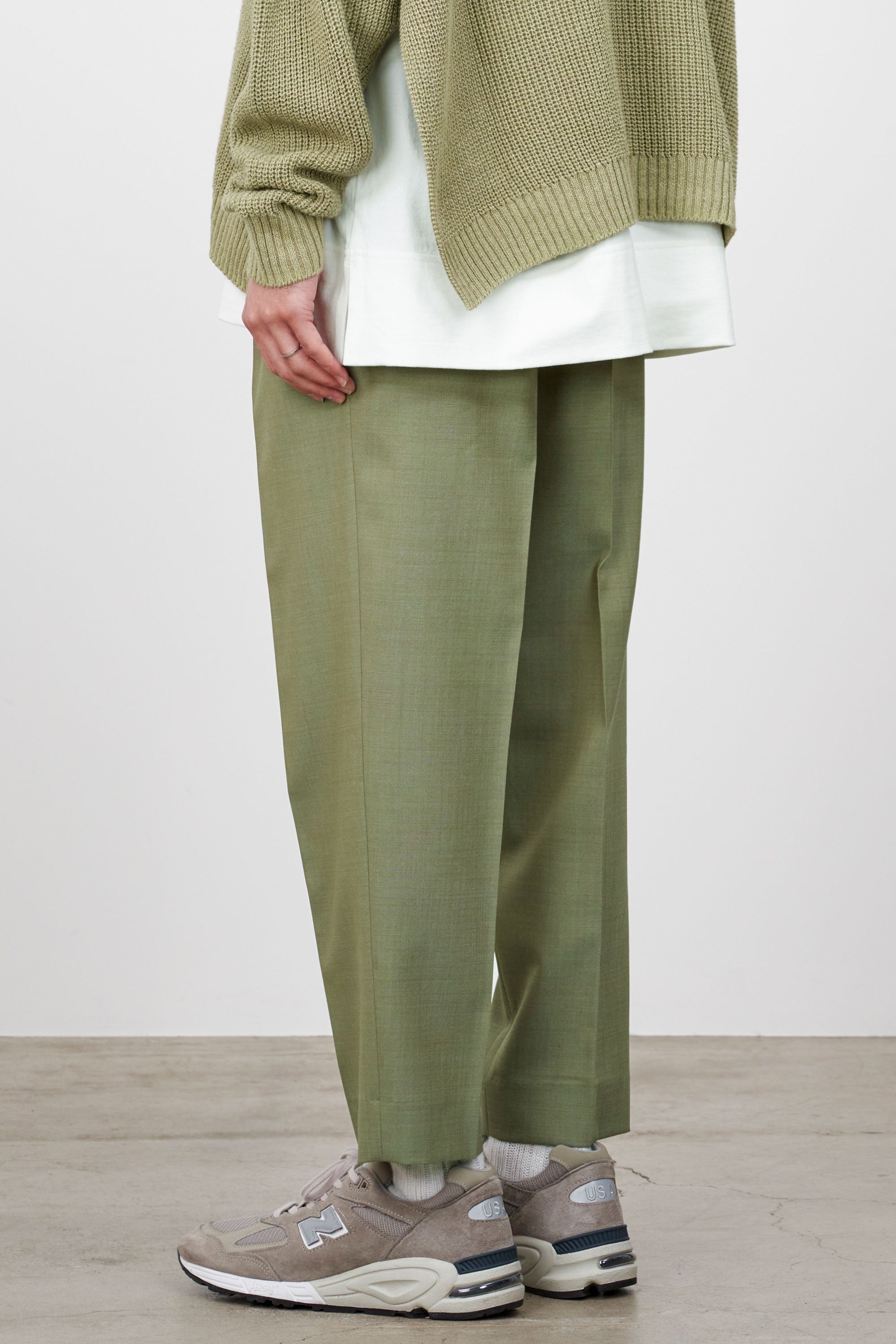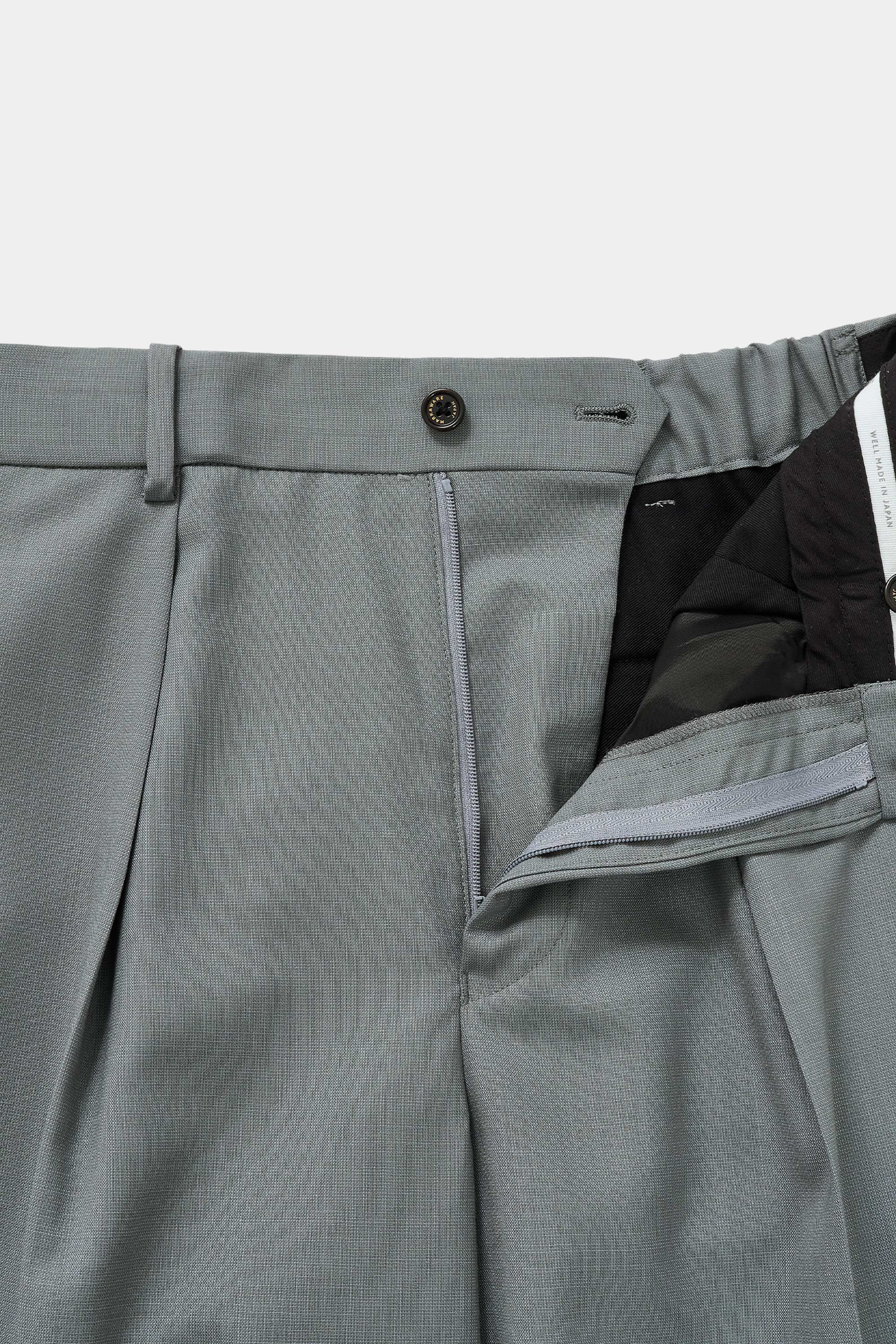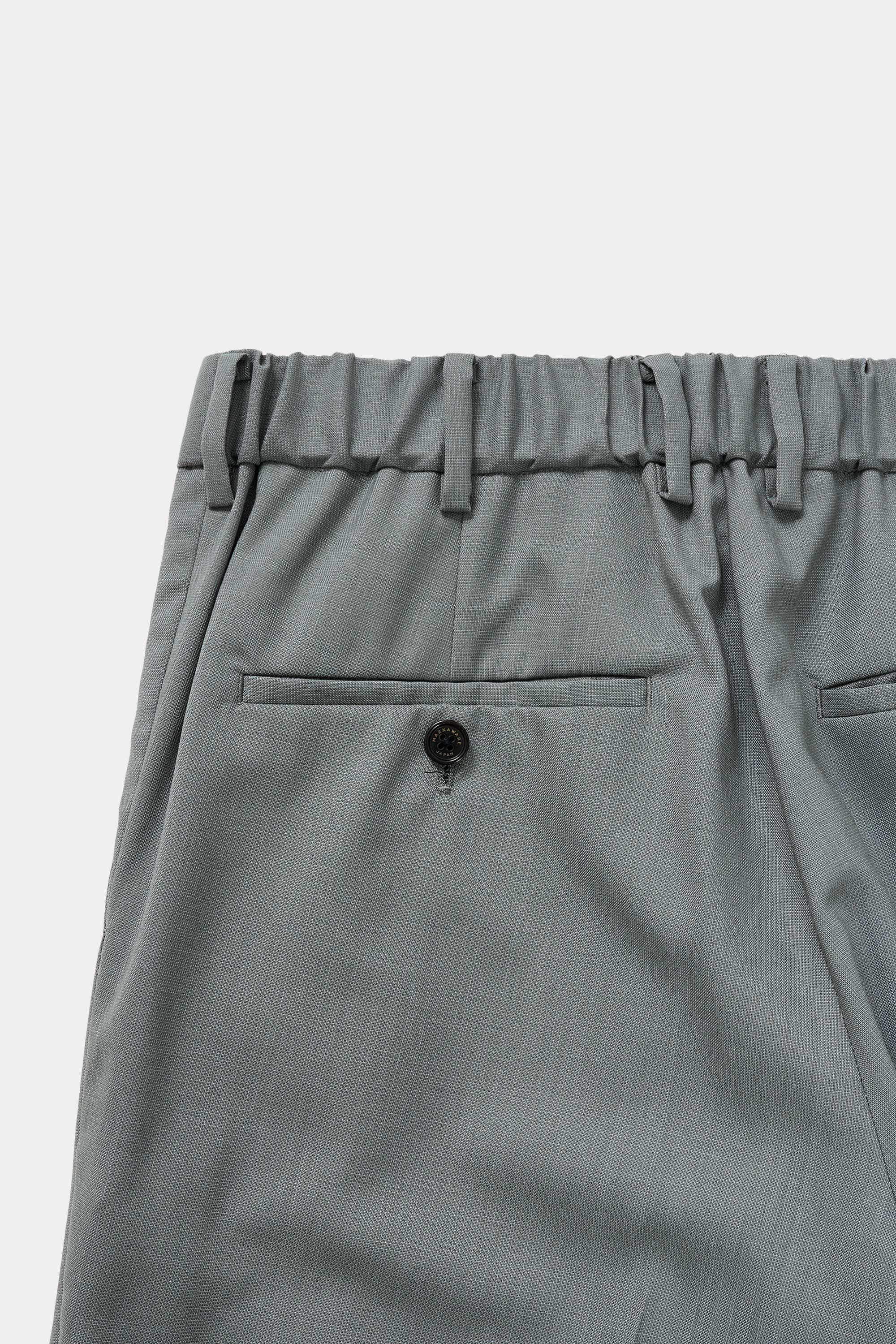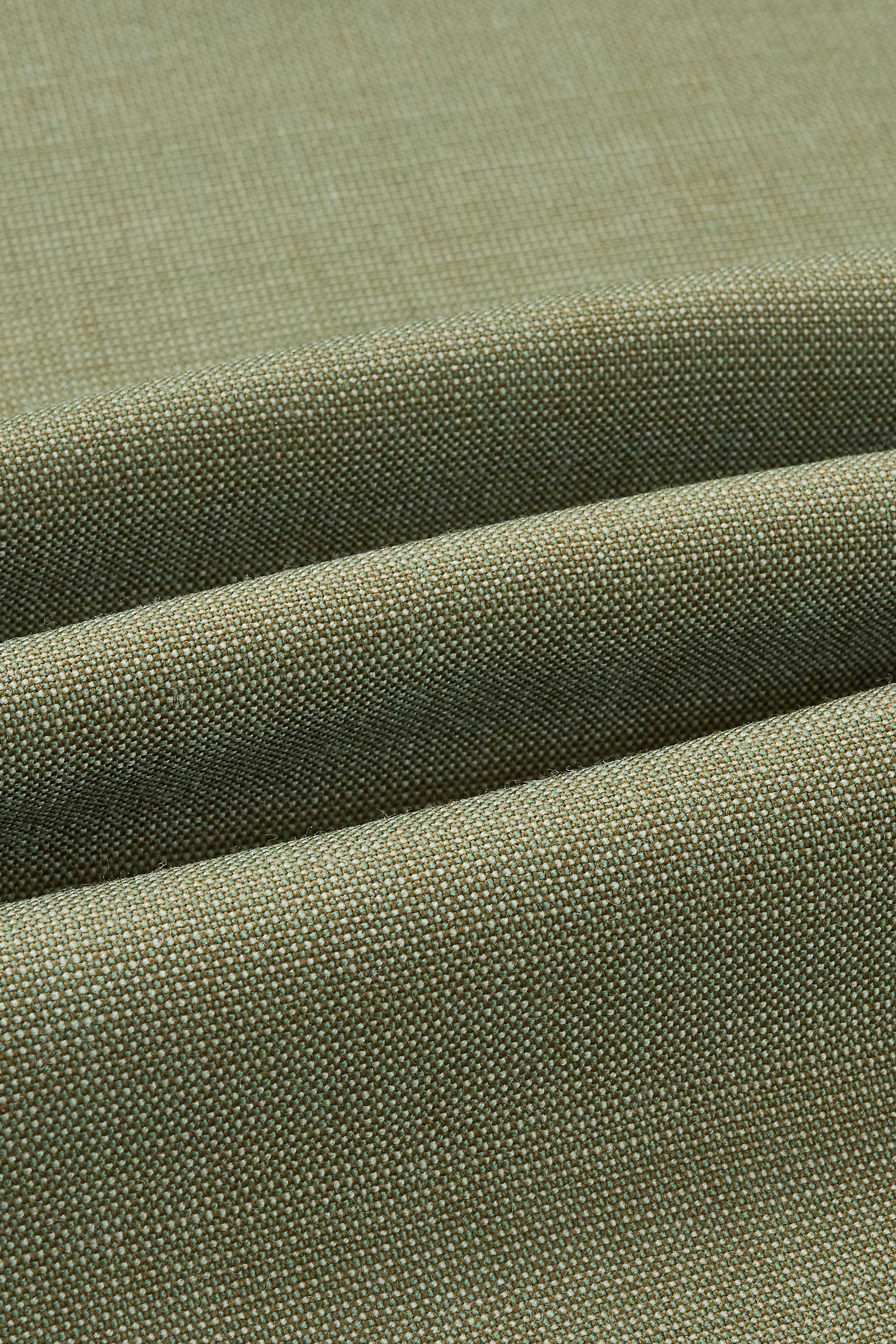 /
Organic Wool Tropical Pegtop Trousers, Olive
Design
MARKAWARE's classic Pegtop Trousers. Designed with a slightly spacious waist, followed by a clean, neat presentation to the leg from its tapered silhouette. Arranged with deep tucks to its front which add a three-dimensional nature to the pants that draws a beautiful silhouette when worn. Not too thick, nor too thin, a popular item that forms just the right line.
With an elastic in its back, these pants are designed to fit various body types. In addition to that feature, they also make the piece more comfortable to wear when sitting or bending down, mitigating stress.
Recommended Comments
A versatile pair of slacks, wearable with any top, or with any shoes.
They especially provide great balance in outfits when paired with oversized tops. With the sizes of tops getting larger as the years go on, if one were to match them with extremely thin pants, the overall balance will deteriorate. It is in this scenario that the Pegtop Trousers shine as a solution to such problems.
Taking in oversized tops neatly, due in part to the slight roominess of the waist being well suited to accommodating such tops, and with tucks that provide three-dimensionality, the pants draw an especially modern silhouette. From there, with the pattern tapering naturally down to the hem, quite simply, the pants are quick and easy to match and give you a stylish feel just by wearing them.