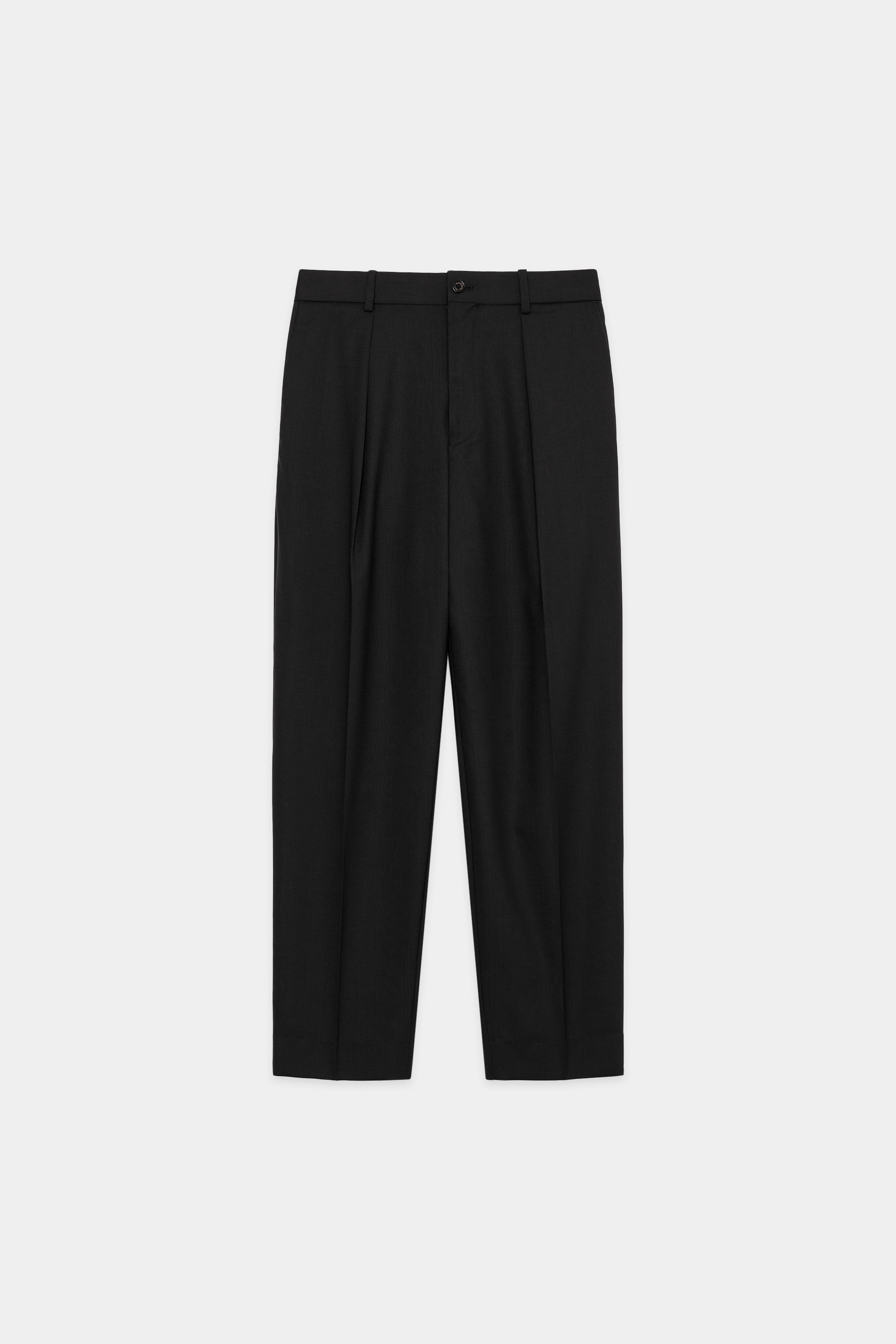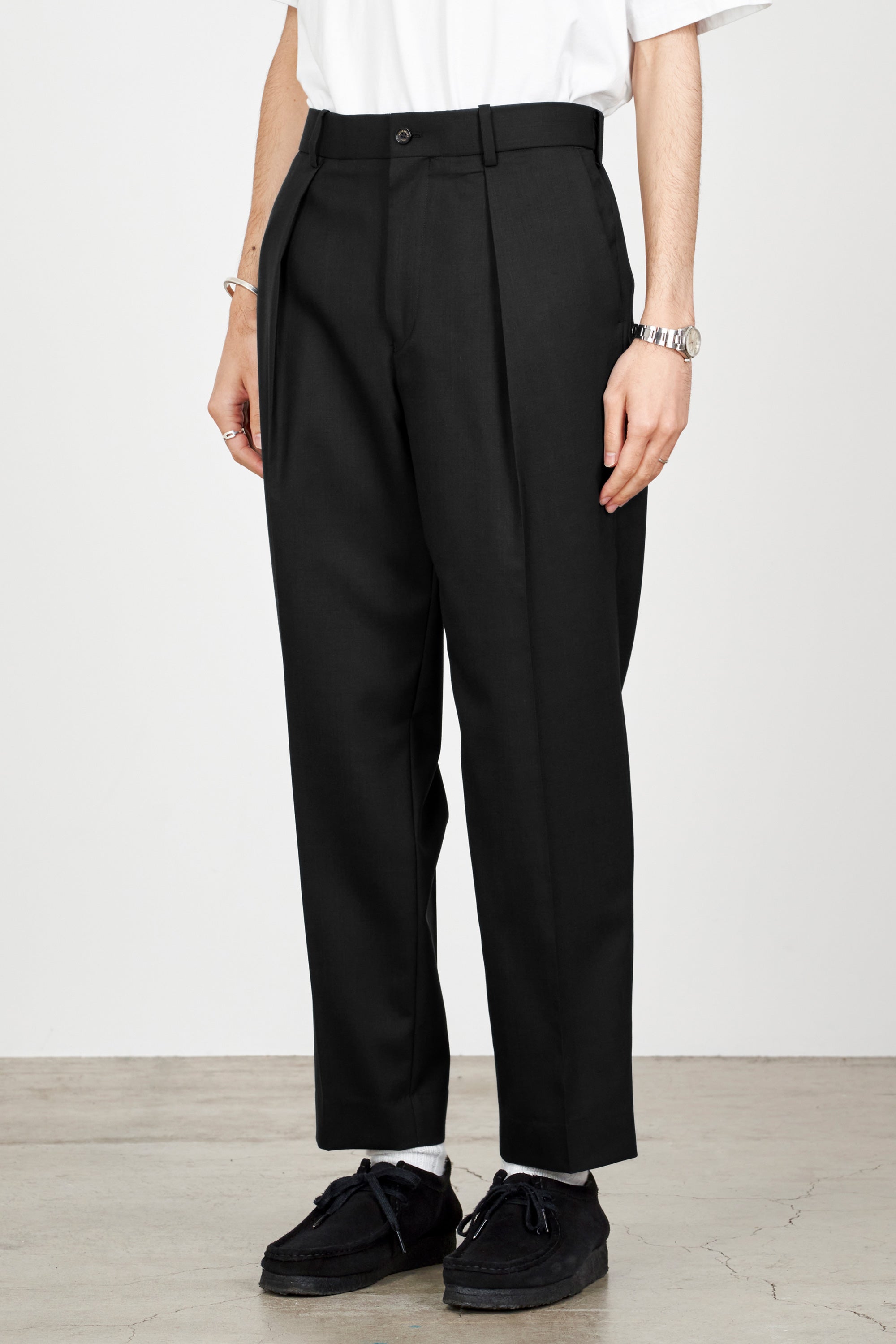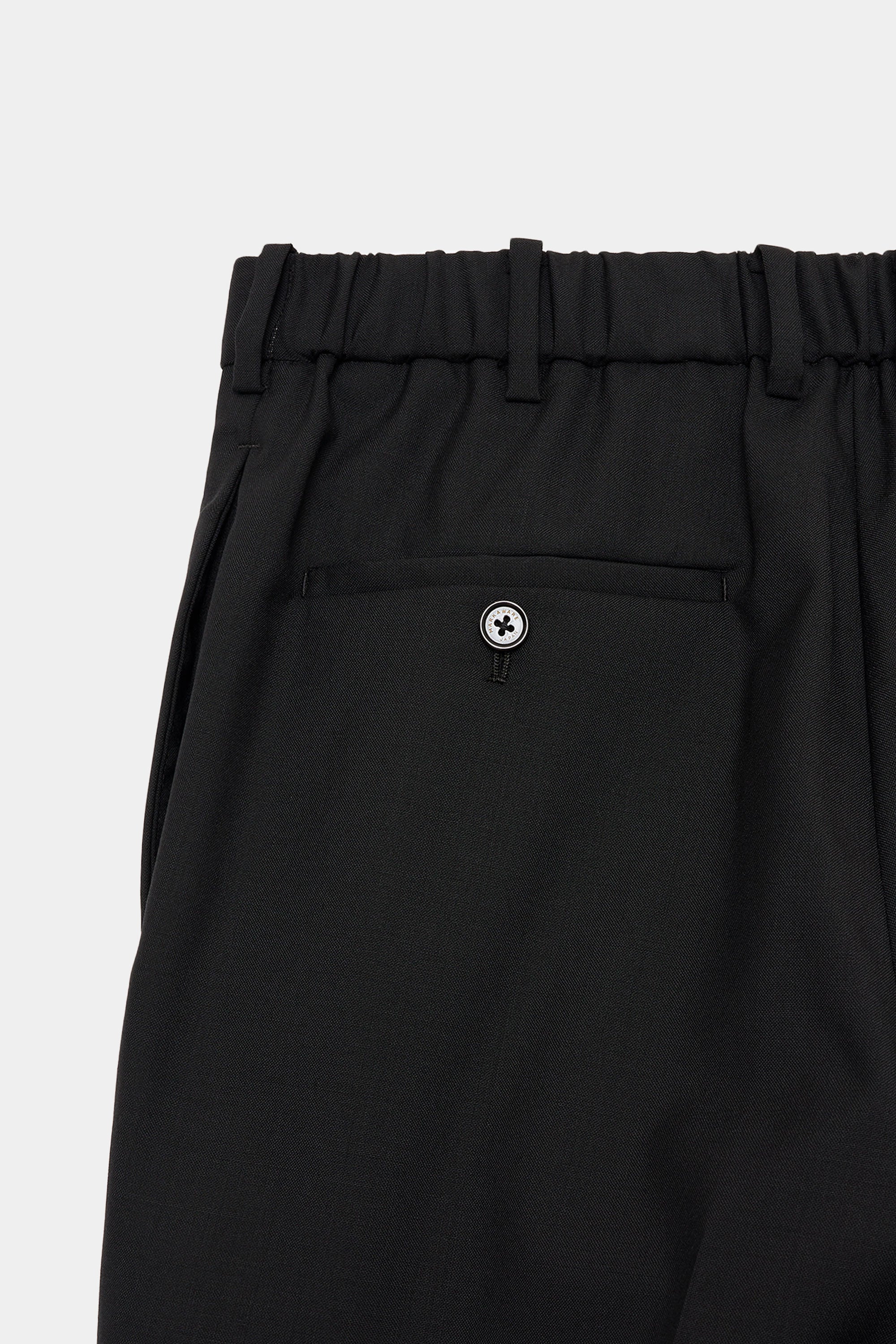 /
Organic Wool Tropical Pegtop Trousers, Black
Design
MARKAWARE standard 'PEGTOP TROUSERS'.
Slightly roomy around the waist and a tapered silhouette with a clean leg. The deep tucks in the front give a three-dimensional effect and create a beautiful silhouette when worn. Not too thick, not too thin, just the right line to be a popular item.
Recommended Comments
The PEGTOP TROUSERS have a clean silhouette that is easy to use in everyday life. They are easy to match with larger tops and feature a wide range of styles to suit a wide range of situations, from elegant to casual.
The firm wool tropical accentuates the silhouette and can be worn comfortably even in hot weather. Recommended for people who want to enjoy crisp, classy fashion even in summer.
It is also recommended to wear them one size larger than before, so that the standard trousers look fresh. The elastic at the back of the waist allows you to wear a larger size without discomfort.
Part Number/Product Name
Item No.: A23A-07PT01C
item name:ORGANIC WOOL TROPICAL PEGTOP TROUSERS
100% ORGANIC WOOL
Organic wool from Argentina with a rich crimp (fibre shrinkage), one of the criteria for quality, is used to weave this airy wool tropical fabric. The wool gives the fabric a firmness that makes it breathable and cool. Furthermore, wool has antibacterial properties that prevent it from smelling sweaty, making it a suitable fabric for spring and summer.