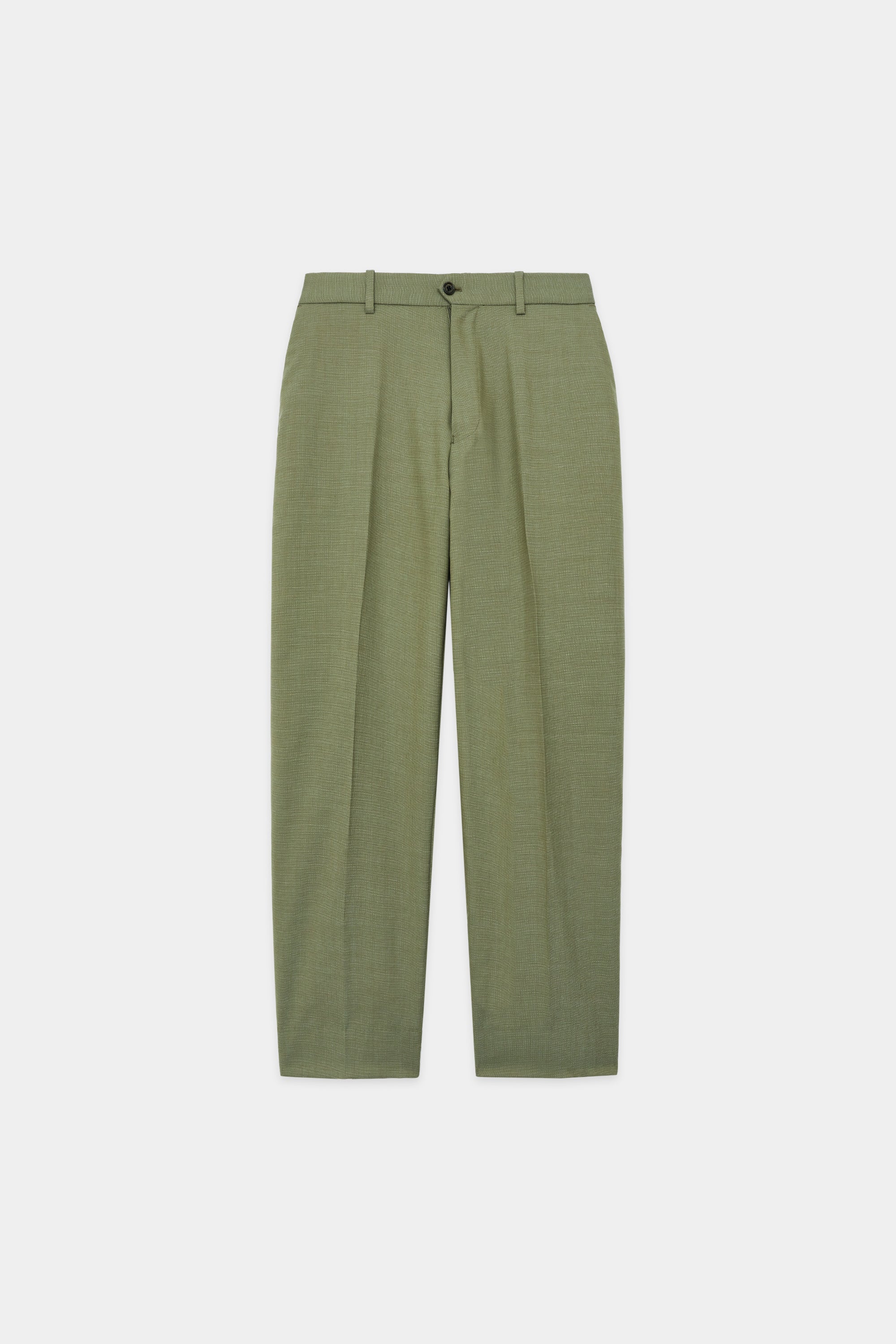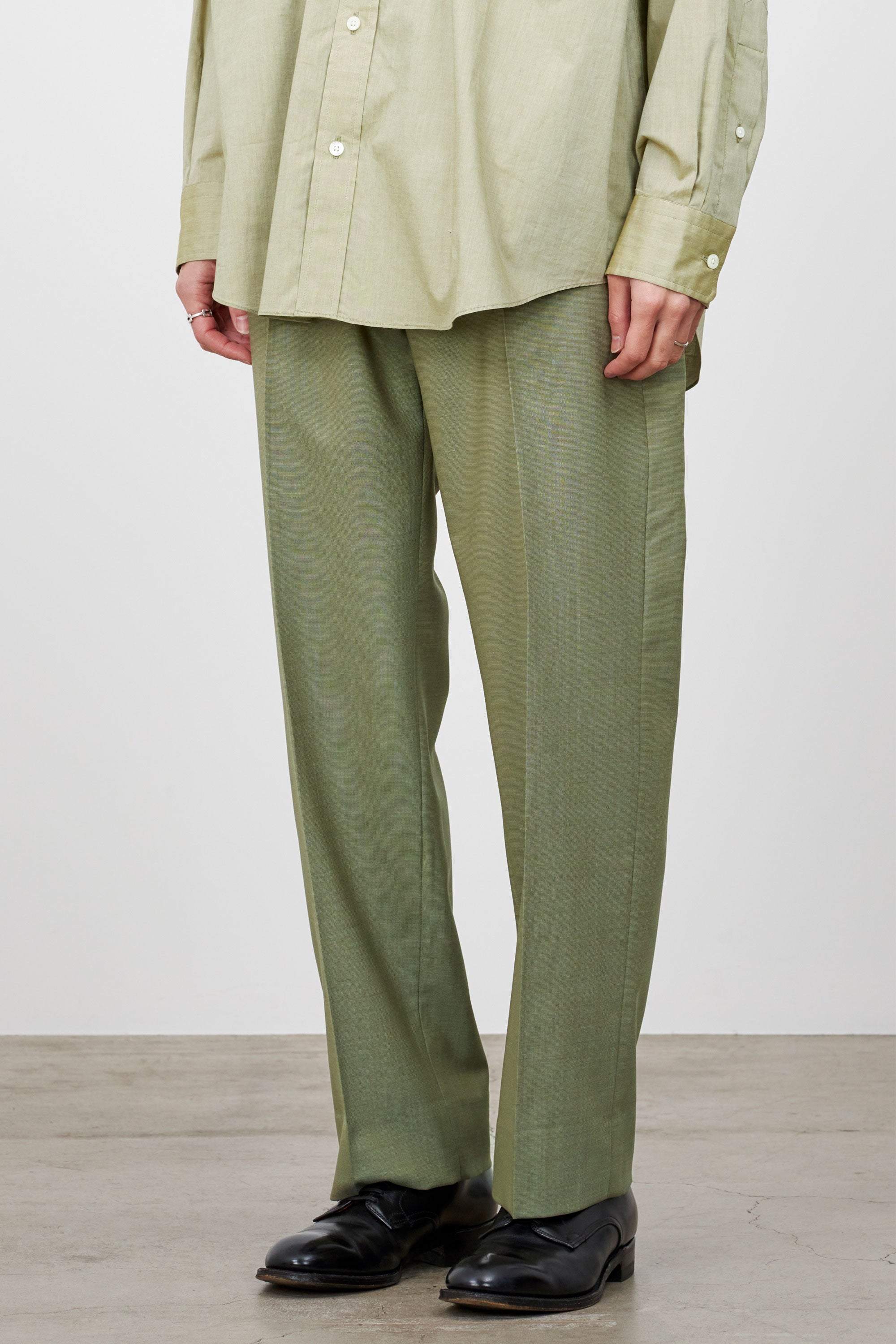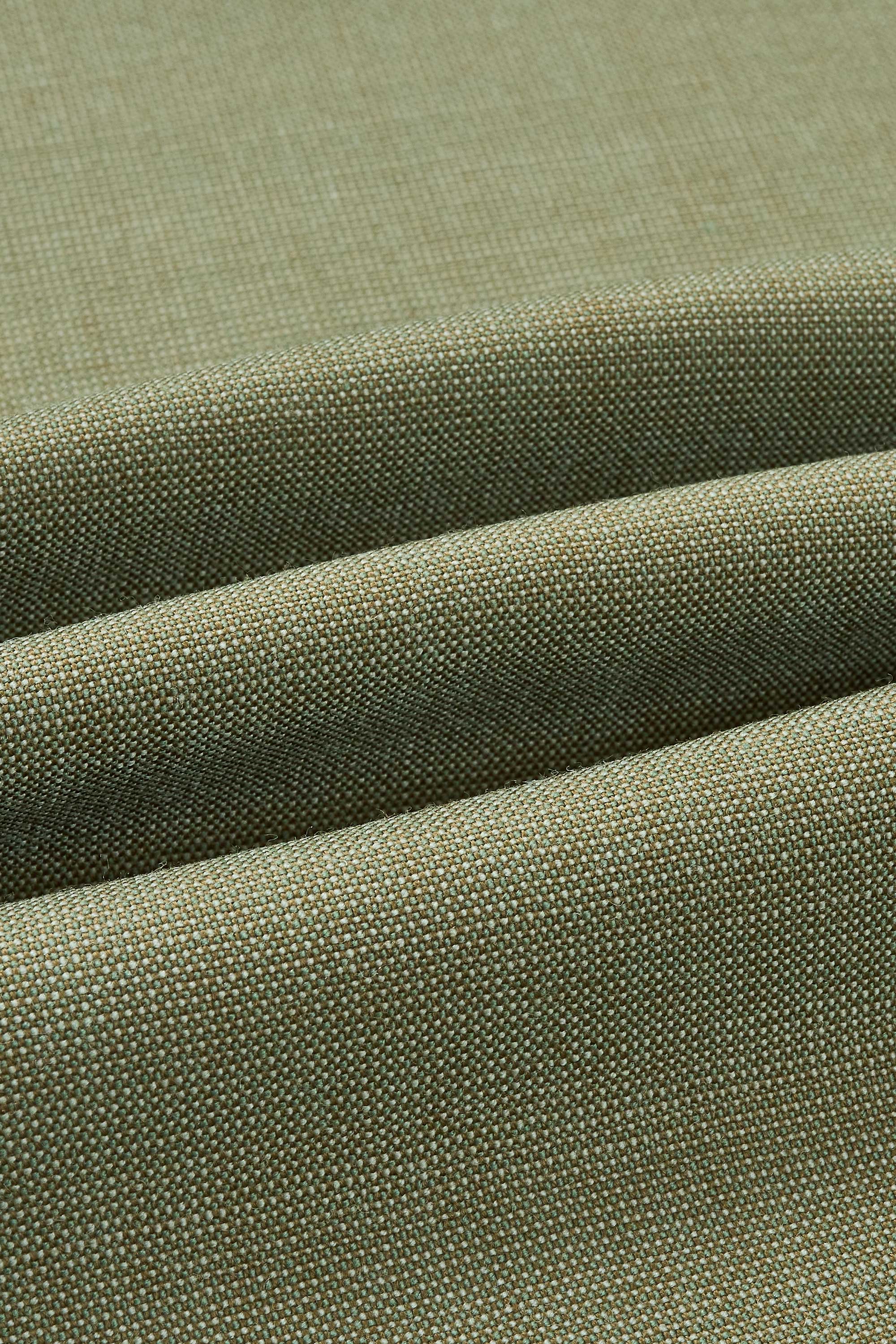 /
Organic Wool Tropical Flat Front Trousers, Olive
Design
Pants with a wonderfully clean and uncomplicated silhouette.
With a no tuck front and taking shape around a line that is slightly tapered from the waist to the hem, they give the impression of almost being straight when worn. Neither too thick nor too thin, and with a regular silhouette, this item is recommended for those who prefer simpler, more sophisticated pants. Wearable at your regular size to match with a more basic look, or with a more street-like style when worn while sized up.
With an elastic in its back, these pants are designed to fit various body types. In addition to that feature, they also make the piece more comfortable to wear when sitting or bending down, mitigating stress.
Recommended Comments
With plain details and no quirks, the slacks are a basic down to its silhouette. With a gently tapered line, in a good sense the pants are a truly universal piece with its lack of strong distinctive features. Not easily influenced by trends, with this quality it has the versatility to blend in with any way of dressing, regardless of the era.
Because of its standard arrangement, the piece will find itself with many opportunities to be worn. On top of this, wool, with its antibacterial properties, is less prone to odors from sweat and is attractive compared to other materials in that it can keep and maintain a sense of cleanliness.
Made from a spring-summer version of this material, tropical wool, the piece is light and highly breathable, making it comfortable even in hot weather. With this, even in the summer, one can enjoy a comfortable and stylish look.
Combined with the jacket made of the same fabric, of course on top of being suitable as formalwear, they can be used as part of a more casual set-up style.
100% ORGANIC WOOL
Made of organic wool sourced from bountiful regions of Argentina, a wool well known for its rich crimp (fiber waviness) - a distinguishing factor in determining quality amongst fabrics - that is then woven into a well-ventilated, airy tropical wool. With its crimped texture making the fabric breathable and cool, the additional antibacterial properties of wool warding off potential smell from sweat makes it well suited for spring and summer.
While up until last year the fabric has been designed plain, this season it has been woven into a very pin check pattern. Through its use of various colors of thread, the fabric is given depth, and is finished with a coloring that provides a unique look to your outfit.