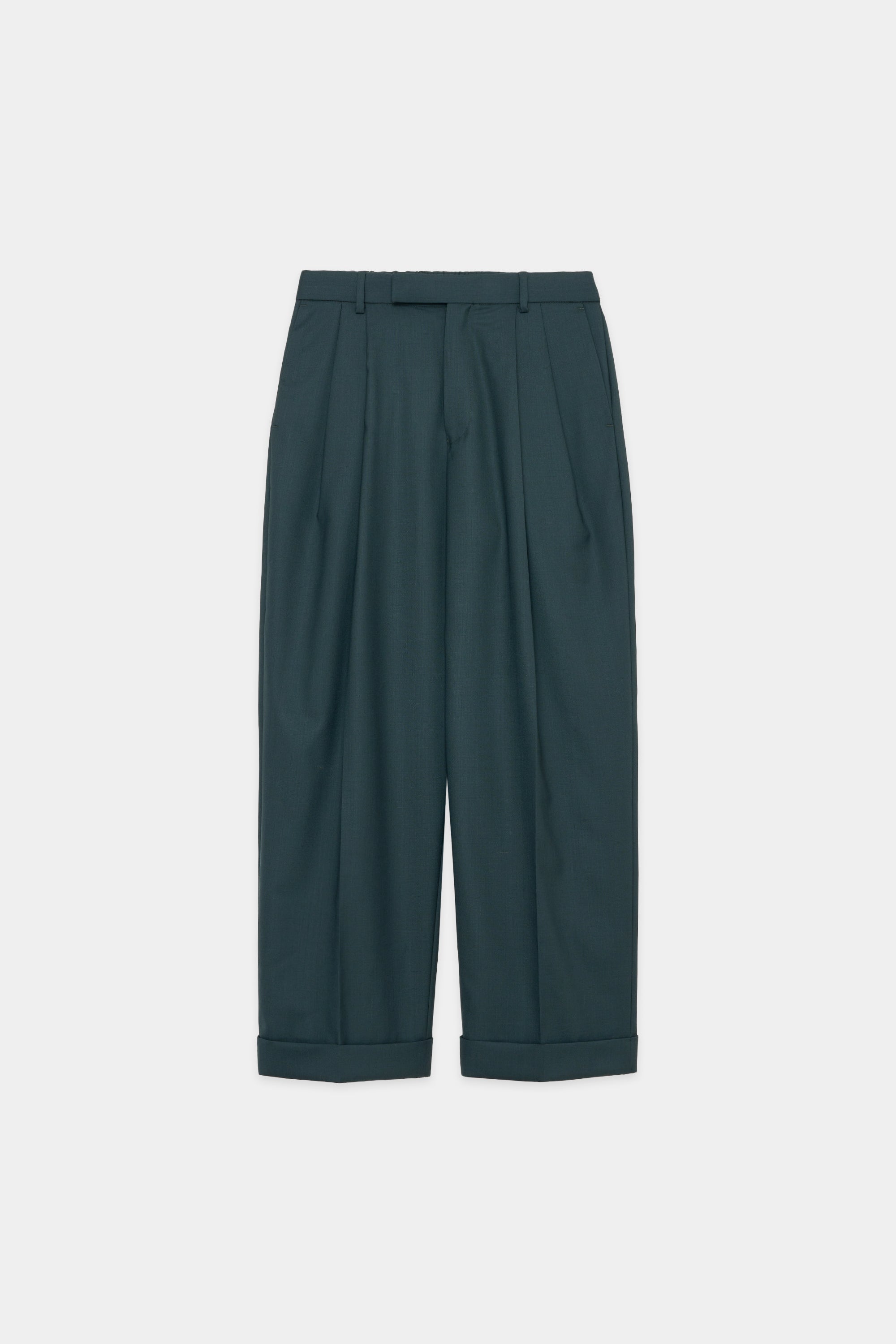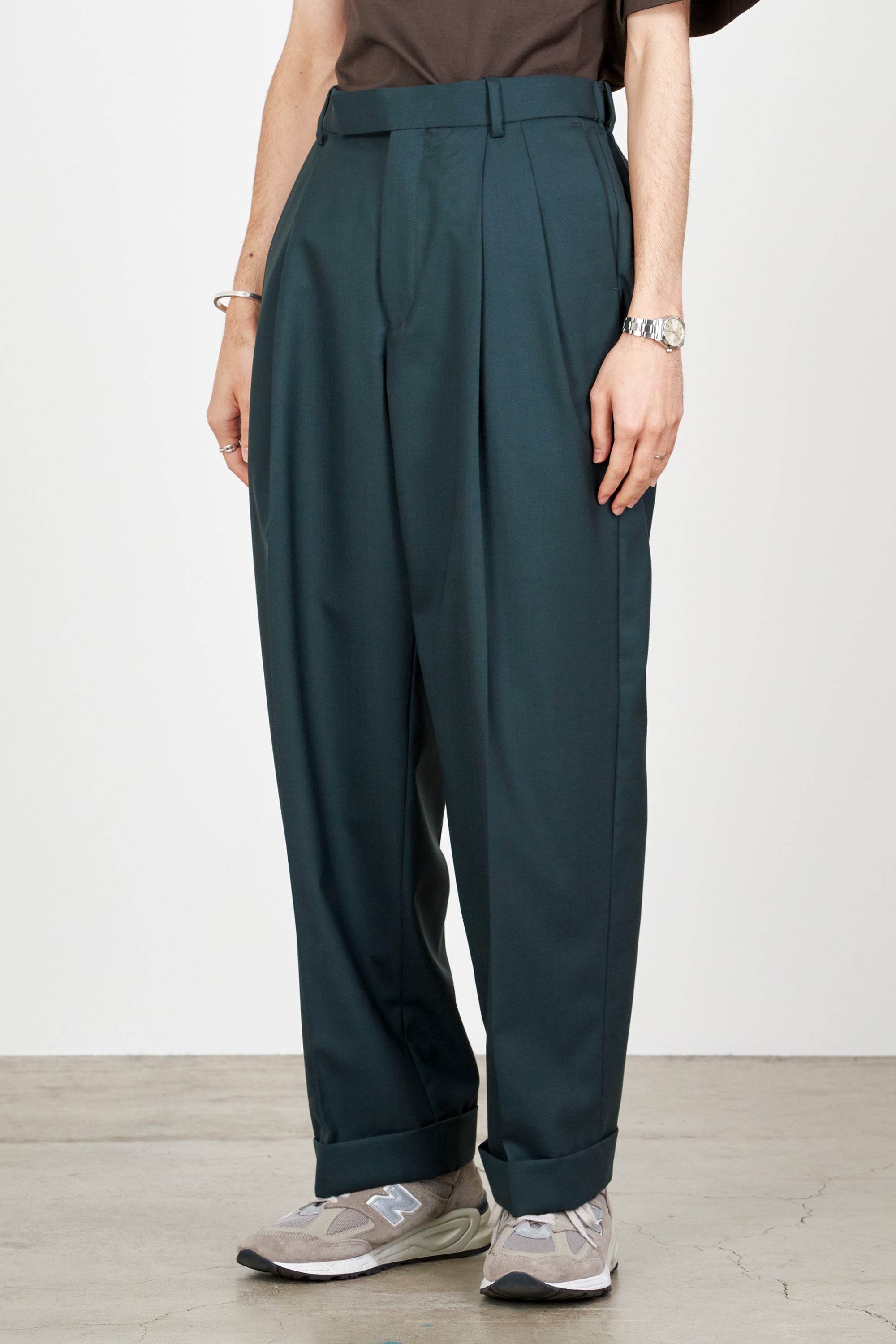 /
Organic Wool Tropical Double Pleated Classic Wide Trousers, Green
Design
MARKAWARE's new trousers 'DOUBLE PLEATED CLASSIC WIDE TROUSERS'.
Wide adult silhouette that falls straight down to the hem while expanding around the waist. The classic line is drawn by out-tucking. The hem width is also slightly wider, making it possible to match a wide range of shoes, from sneakers to voluminous leather shoes.
The waist is elasticated at the back, designed to eliminate the hassle of resizing. They are also comfortable to wear, with little stress felt when sitting or bending over.
Recommended Comments
These slacks are wide and voluminous, yet clad in a sophistication that makes them easy to wear for adults.
A thicker piece that works well when you want to add a strong statement to a coordinated look and is ideal for accenting simple styling. The classic silhouette adds character to your outfits.
The firm wool tropical accentuates the silhouette and is comfortable to wear even in hot weather. Recommended for those who want to enjoy crisp, classy fashion even in summer.
Part Number/Product Name
Item No.: A23A-07PT03C
item name:ORGANIC WOOL TROPICAL DOUBLE PLEATED CLASSIC WIDE TROUSERS
100% ORGANIC WOOL
Organic wool from Argentina with a rich crimp (fibre shrinkage), one of the criteria for quality, is used to weave this airy wool tropical fabric. The wool gives the fabric a firmness that makes it breathable and cool. Furthermore, wool has antibacterial properties that prevent it from smelling sweaty, making it a suitable fabric for spring and summer.