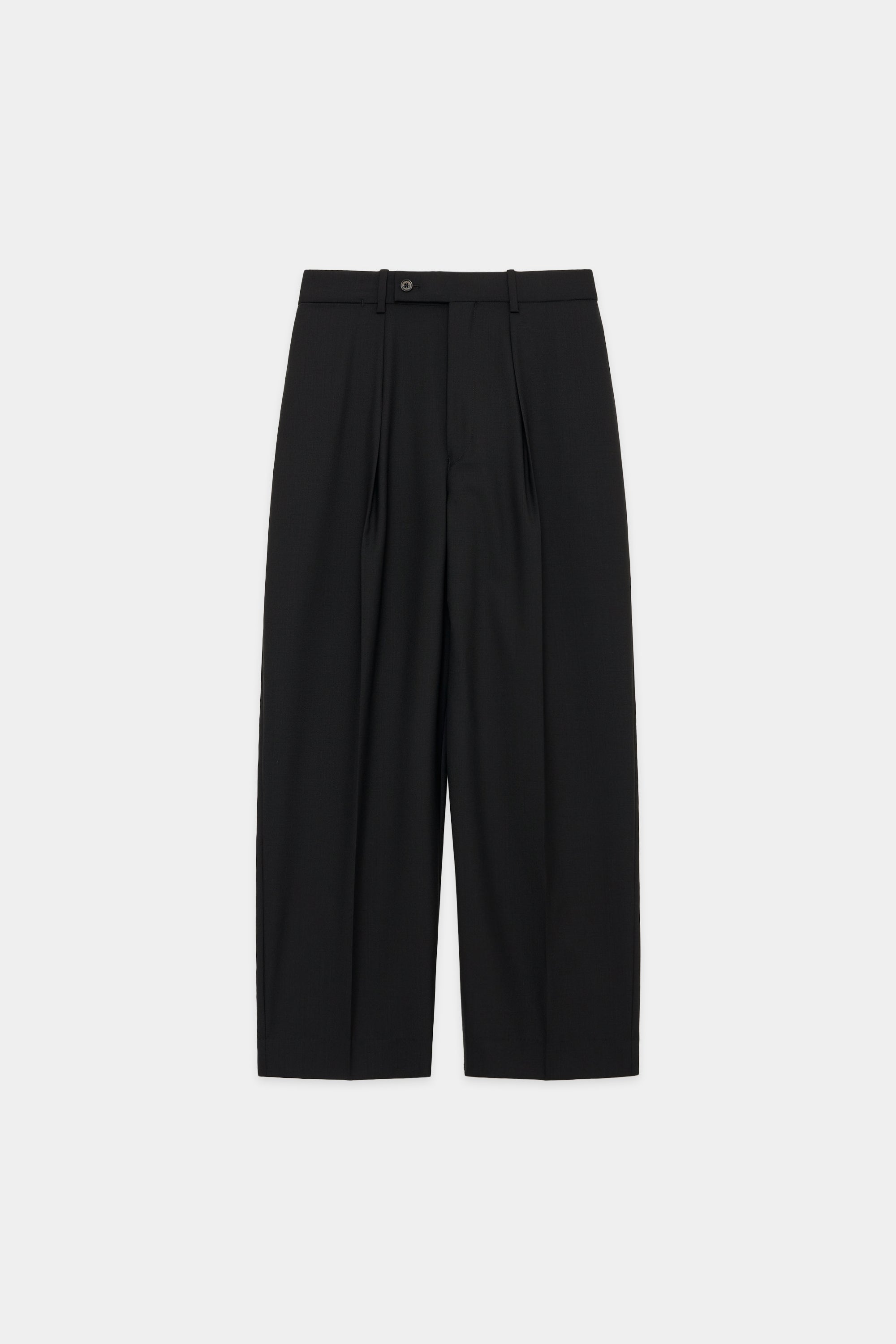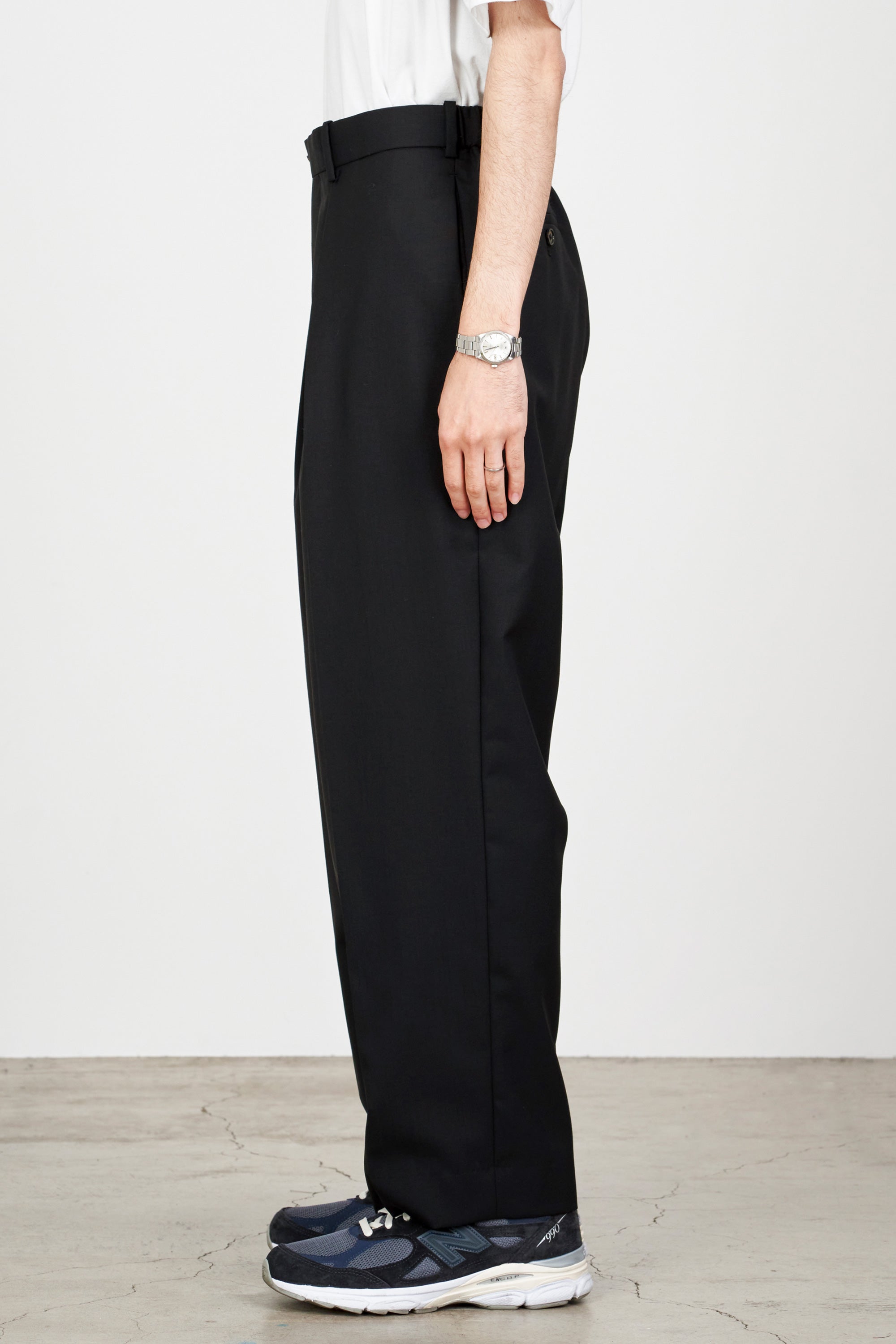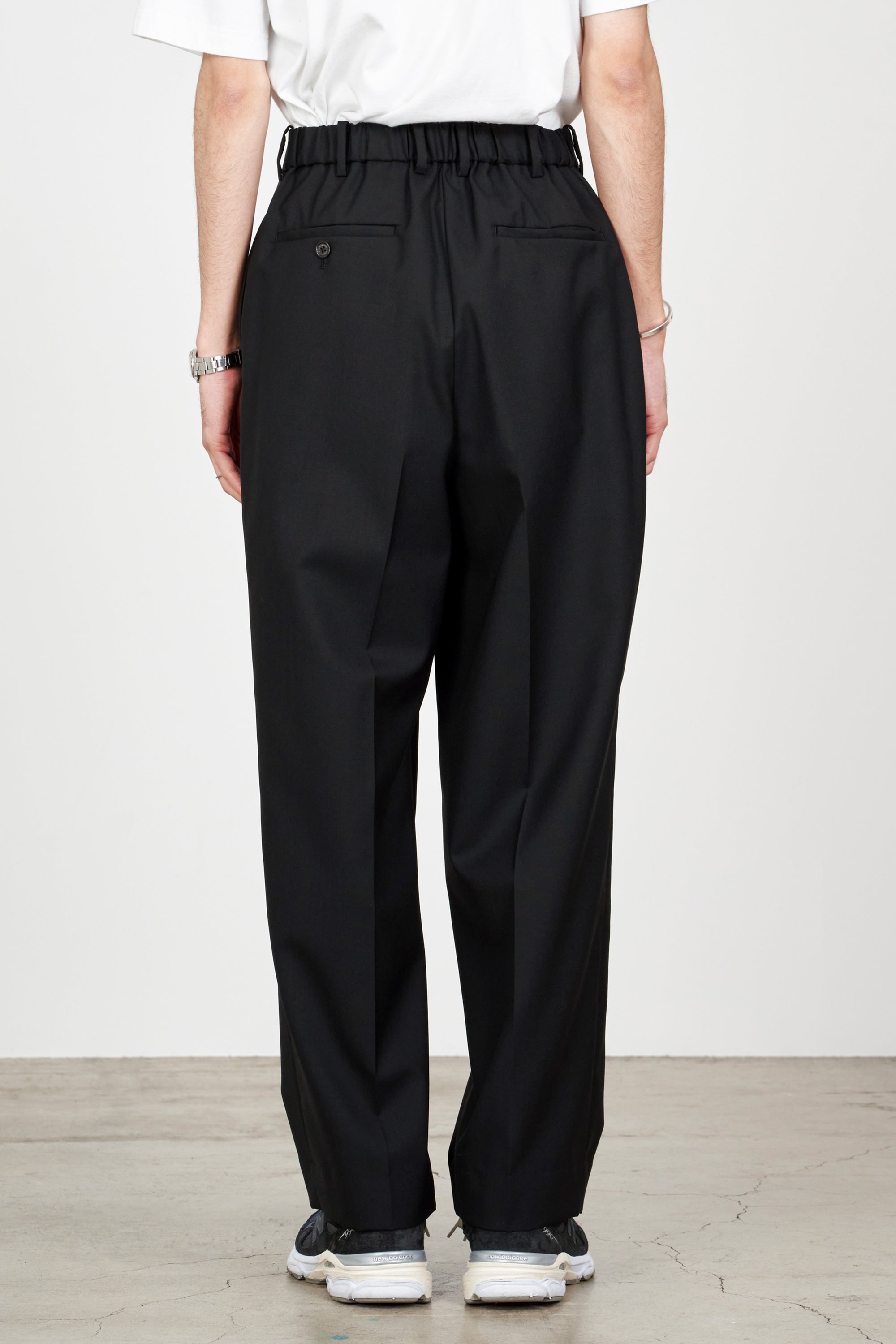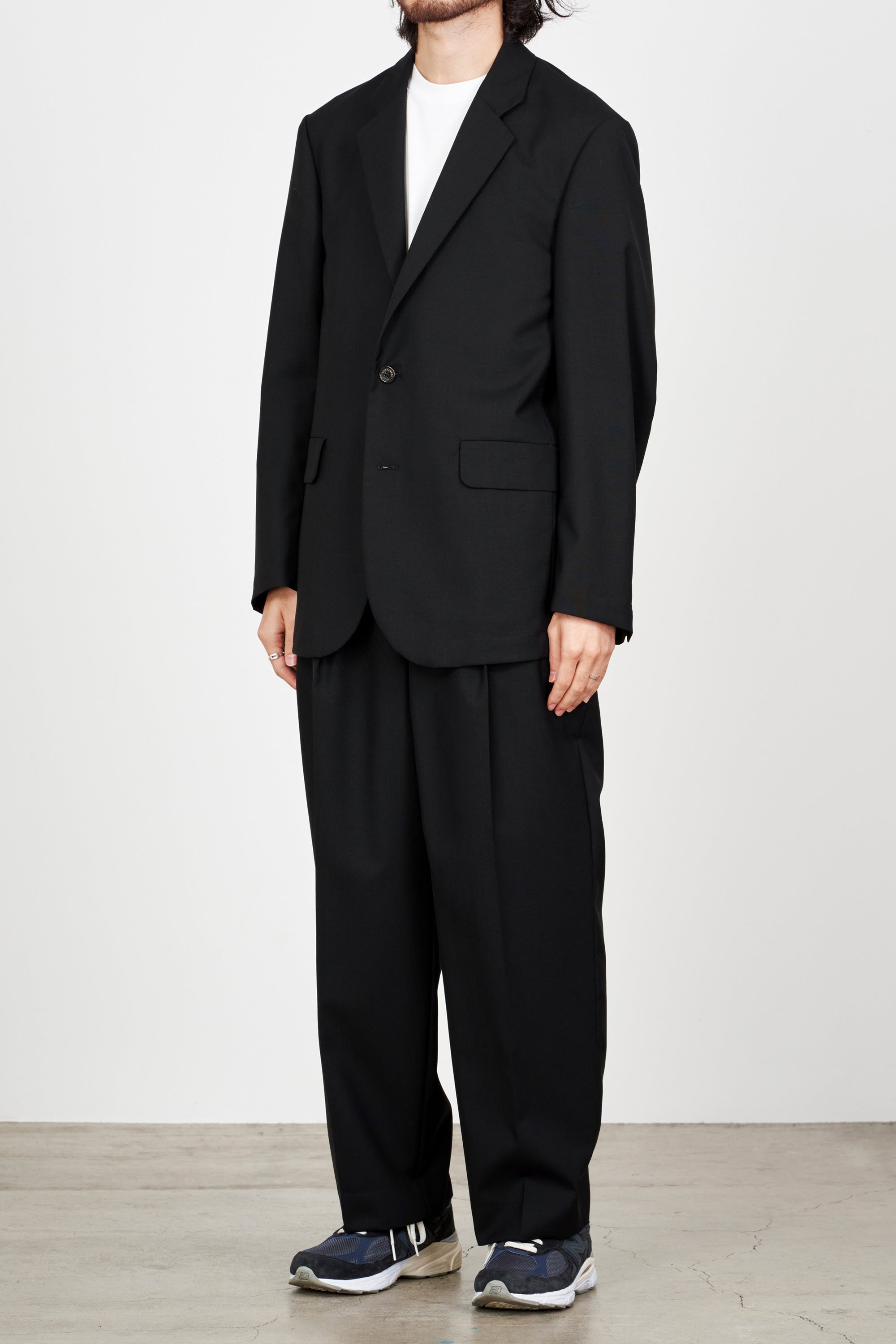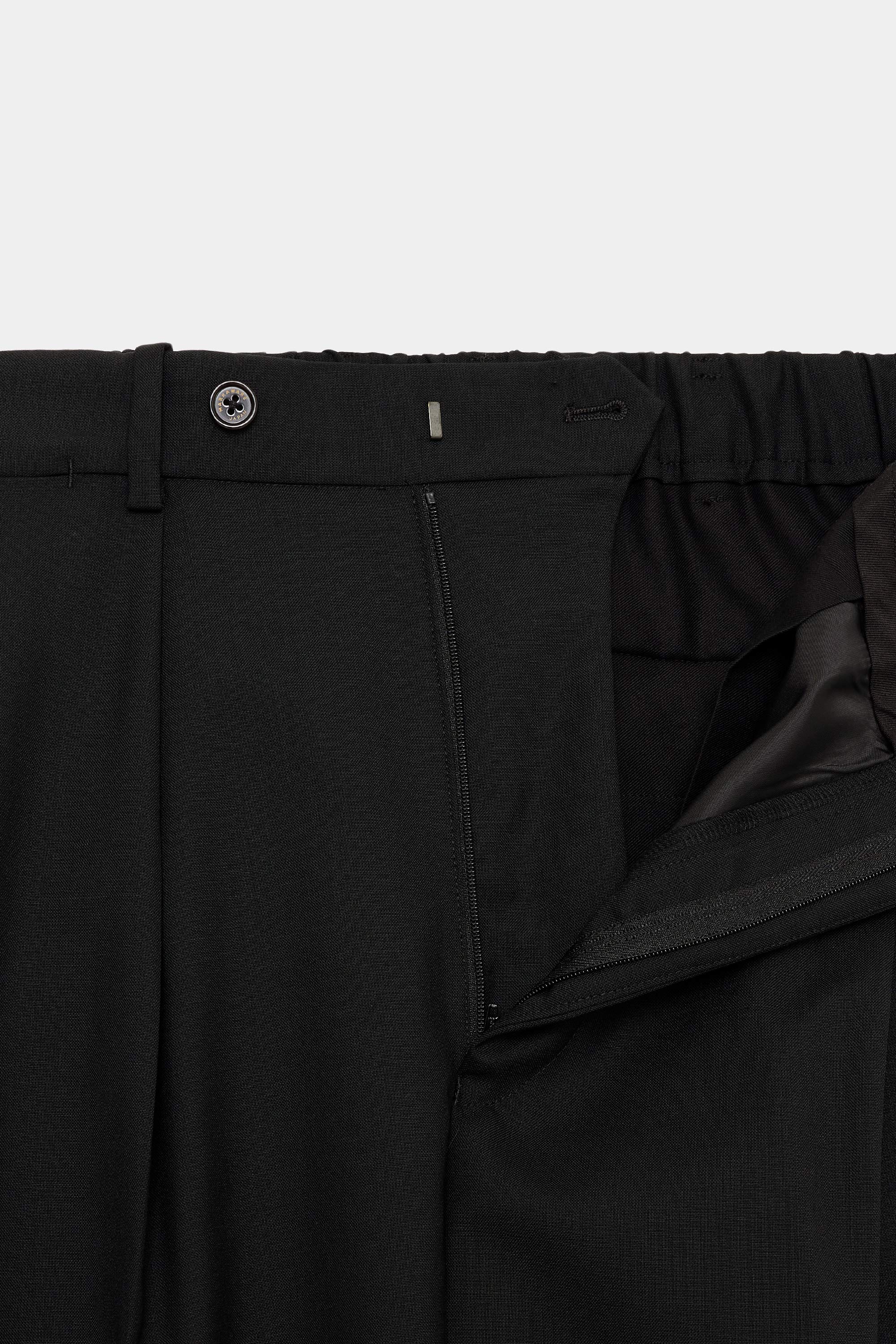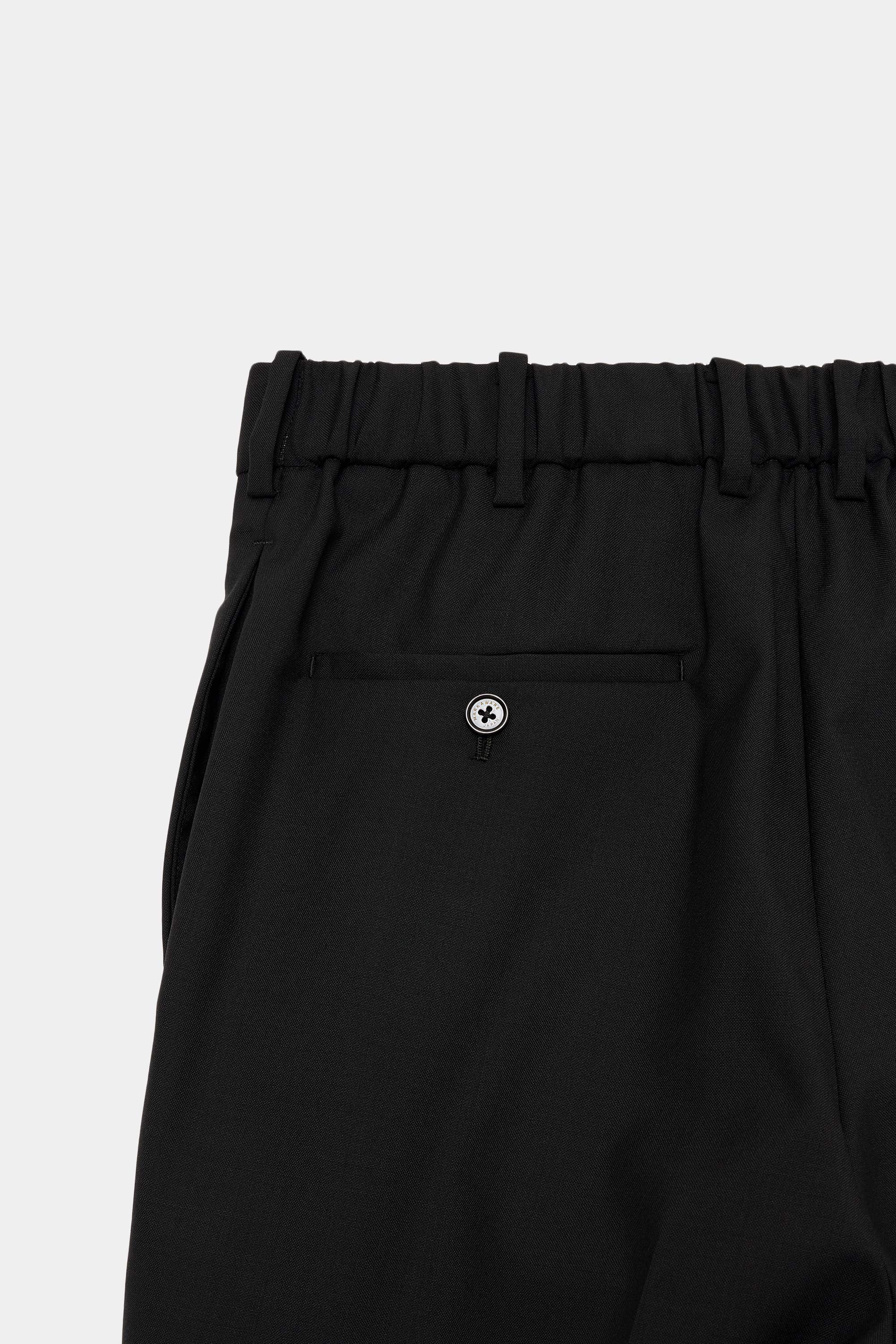 /
Organic Wool Tropical Classic Fit Trousers, Black
Design
The MARKAWARE standard "CLASSIC FIT TROUSERS" has a silhouette that tapers gently towards the hem, with a slight bulge around the waist.
The tuck creates a three-dimensional effect when the trousers are worn, and the beauty of this design stands out even more as men's clothing. The silhouette is more playful than before, with a bulge at the knee.
The waist is designed to be elasticated only at the back to save the hassle of resizing. They are also less stressful and comfortable to wear when sitting or bending down.
Recommended Comments
With classic, universal lines, the CLASSIC FIT TROUSERS are slacks with a mature silhouette.
They are easy to co-ordinate and can be worn with both compact and large tops. The fit is just right - neither slim nor wide.
The firm wool tropical accentuates the silhouette and is comfortable to wear even in hot weather. Recommended for those who want to enjoy crisp, classy fashion even in summer.
Can be worn as a set-up with a shirt and matching jacket for work and other formal occasions. An excellent item to add to your summer wardrobe, and can be worn both on and off the job.
Part Number/Product Name
Item No.: A23A-07PT02C
item name:ORGANIC WOOL TROPICAL CLASSIC FIT TROUSERS
100% ORGANIC WOOL
Organic wool from Argentina with a rich crimp (fibre shrinkage), one of the criteria for quality, is used to weave this airy wool tropical fabric. The wool gives the fabric a firmness that makes it breathable and cool. Furthermore, wool has antibacterial properties that prevent it from smelling sweaty, making it a suitable fabric for spring and summer.