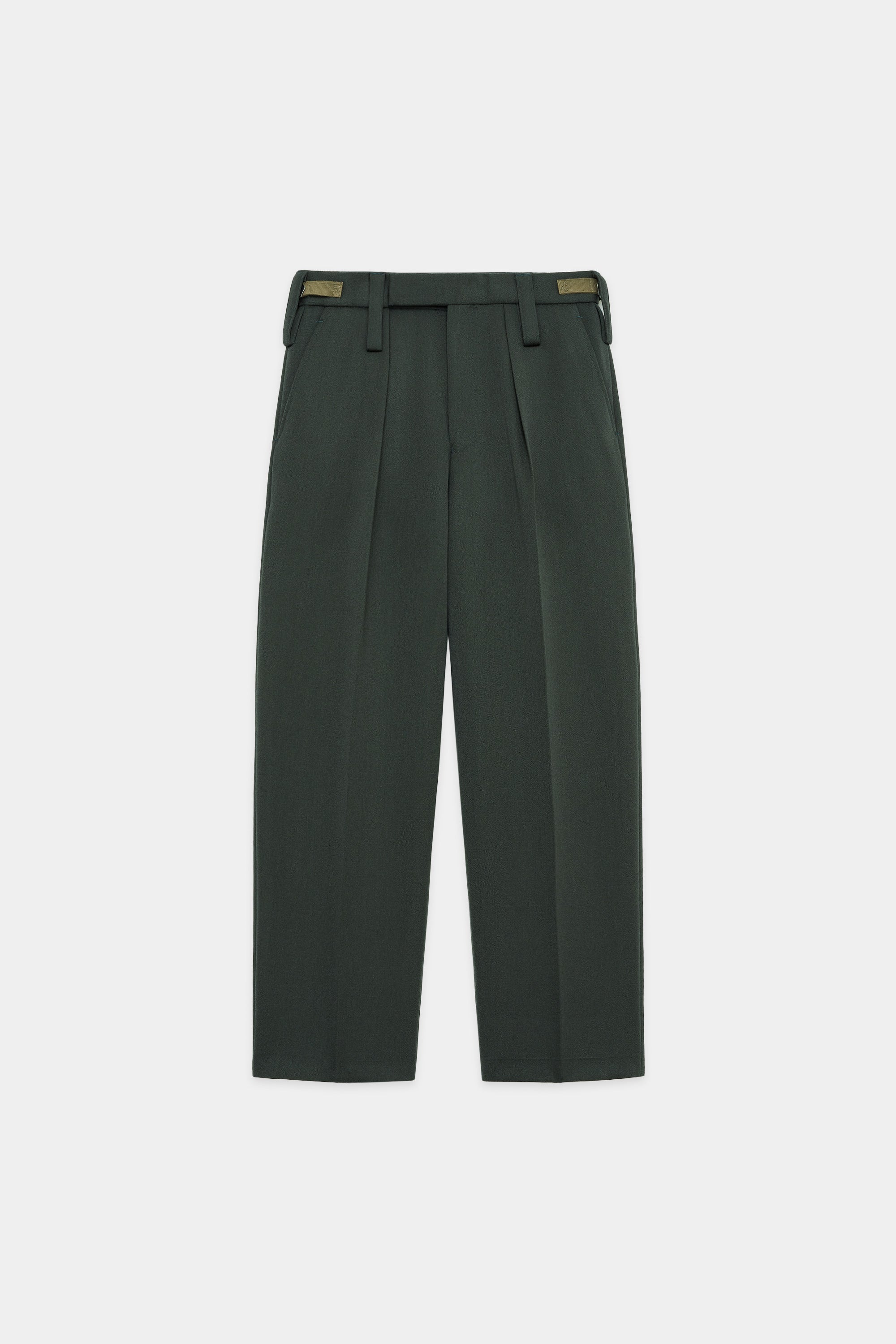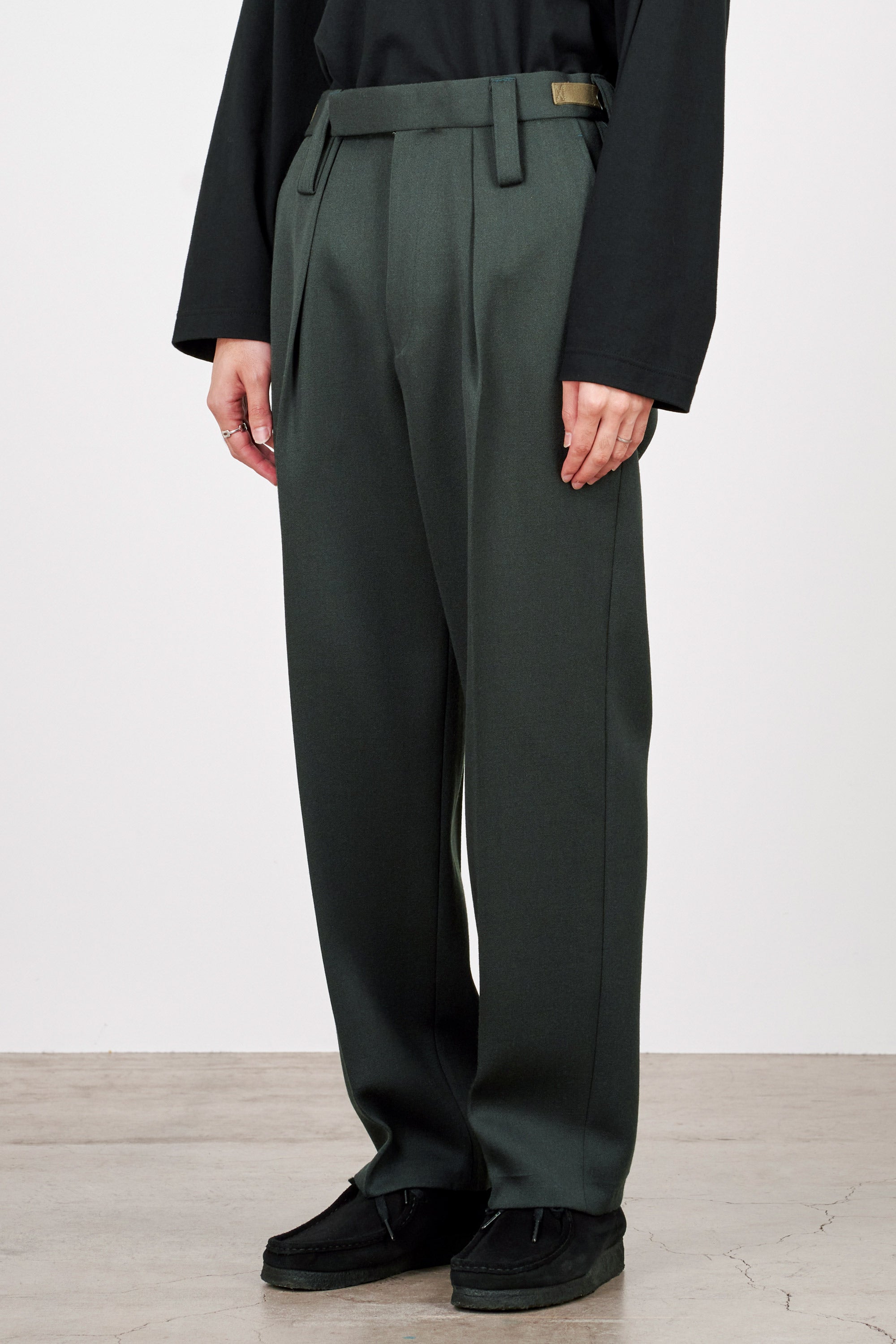 /
2/32オーガニックウール タキシードクロス バラックドレストラウザース, Dark Olive
Design
The "BARRACK DRESS TROUSERS" is based on a sample of British military dress trousers. Characteristic details such as thick double belt loops, waist adjuster, and in-tucks are retained.

The silhouette is a MARKAWARE original, with a classic fit that is roomy around the waist. The silhouette is MARKAWARE's original, with a classic fit that is roomy around the waist and slightly tapered, but not overly slim, giving it a modern line that is appealing.
Recommended Comments
Classic but playful and unique pants.
The Barrack Dress Trousers have a familiar classic silhouette, like work pants. They are made of tuxedo cloth, which gives them a luxurious and elegant look.
The waist detail is playful, so even when tucked in, they do not look too stiff, and the appeal is that they look a little different from other pants.

The durable fabric will not get dented even if you wear them every day, and they can be worn not only for everyday casual occasions, but also for casual formal occasions such as dinners at restaurants. This item will support your coordination during the cold season.
Product Number/Product Name
Product No.:A22C-11PT02C
Product name:ORGANIC WOOL TAXEED CLOTH BARRACK DRESS TROUSERS
100% ORGANIC WOOL
This tuxedo cloth is made of organic wool from Argentina, woven with 32 count thick yarn. The fabric has a crisp, elastic texture and a unique drape, as well as a stiffness. It has a sturdy, heavy feel, and is firmly woven, giving it a sense of refinement and elegance, but it is also attractive for its high durability and resistance to wear and tear over time.