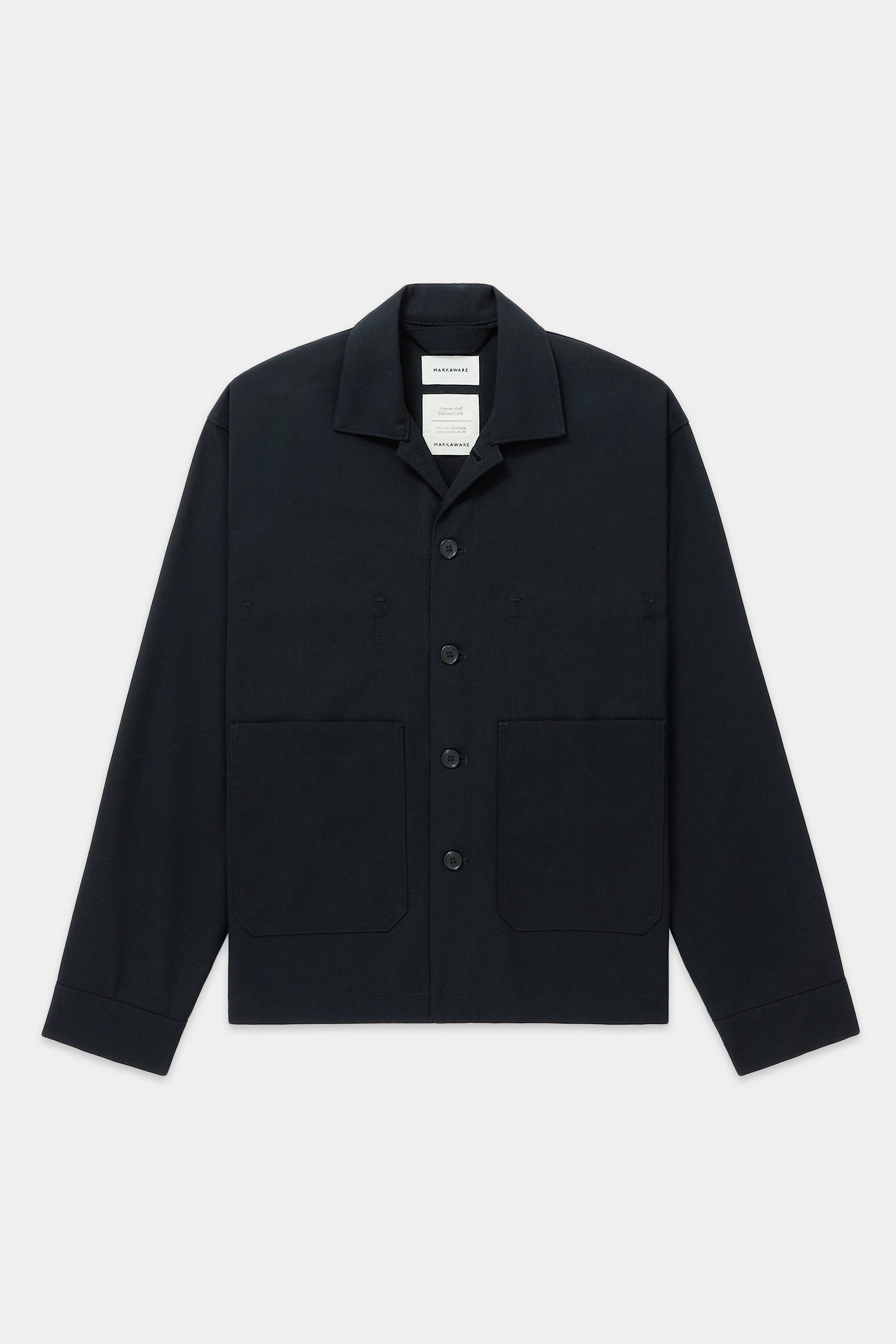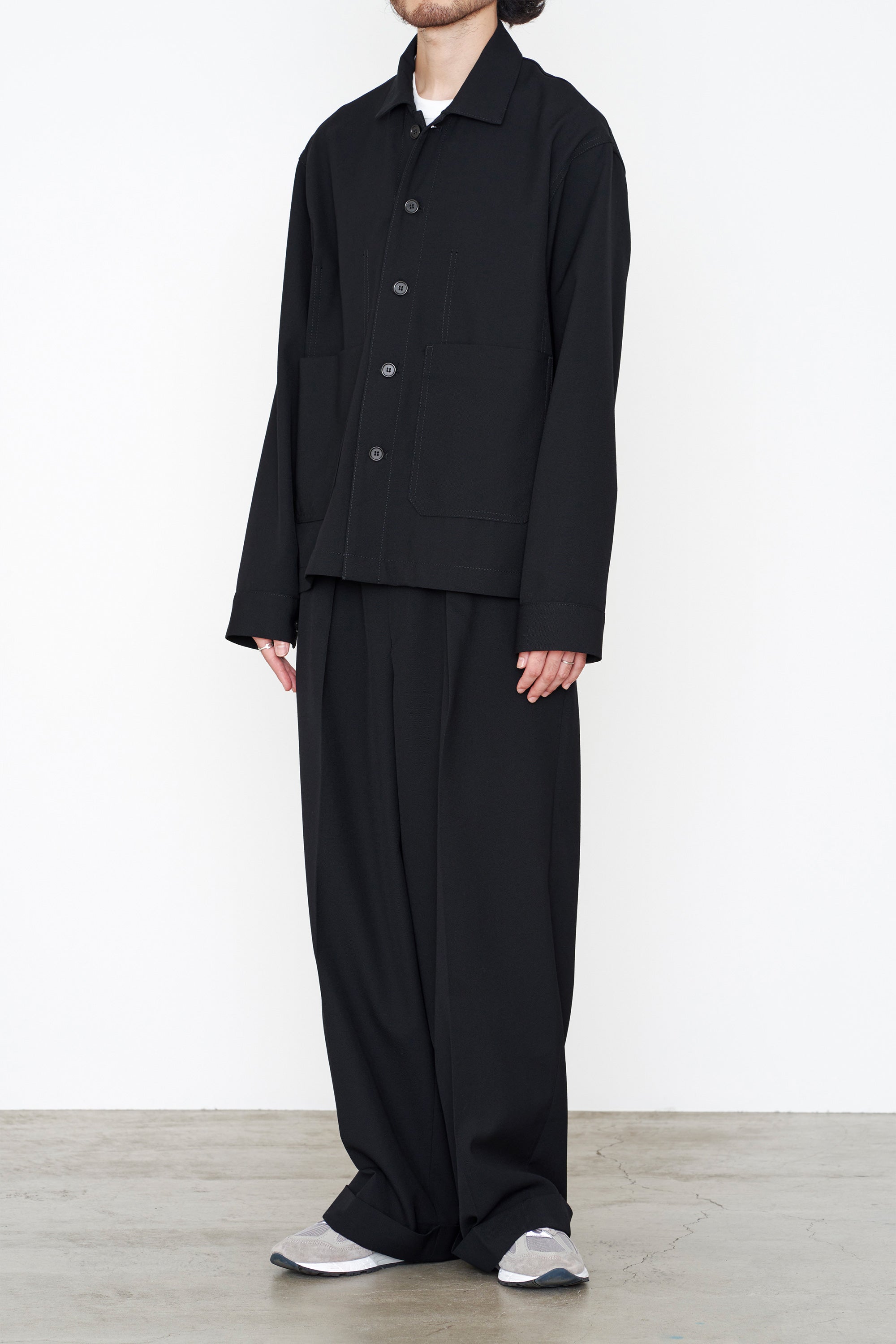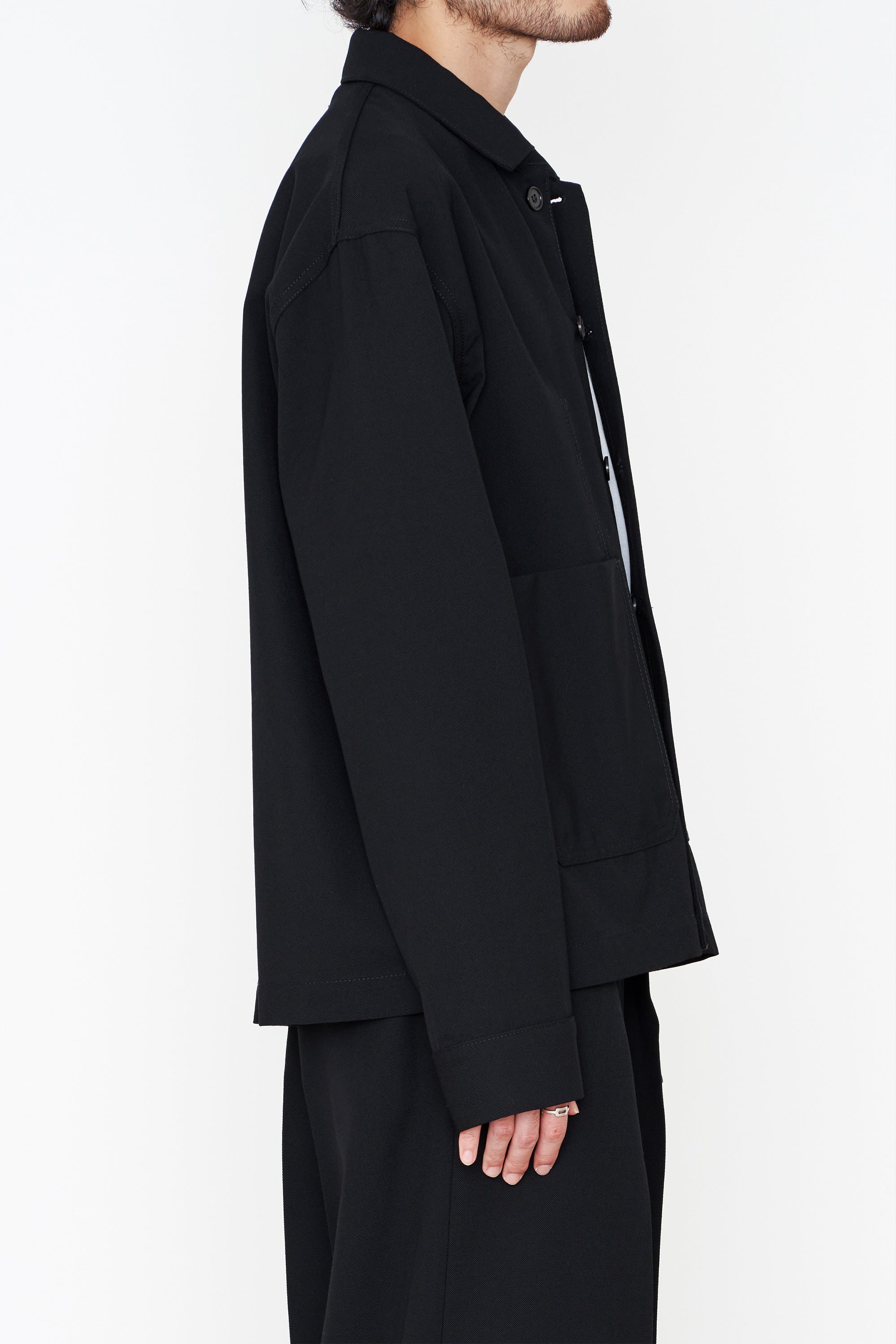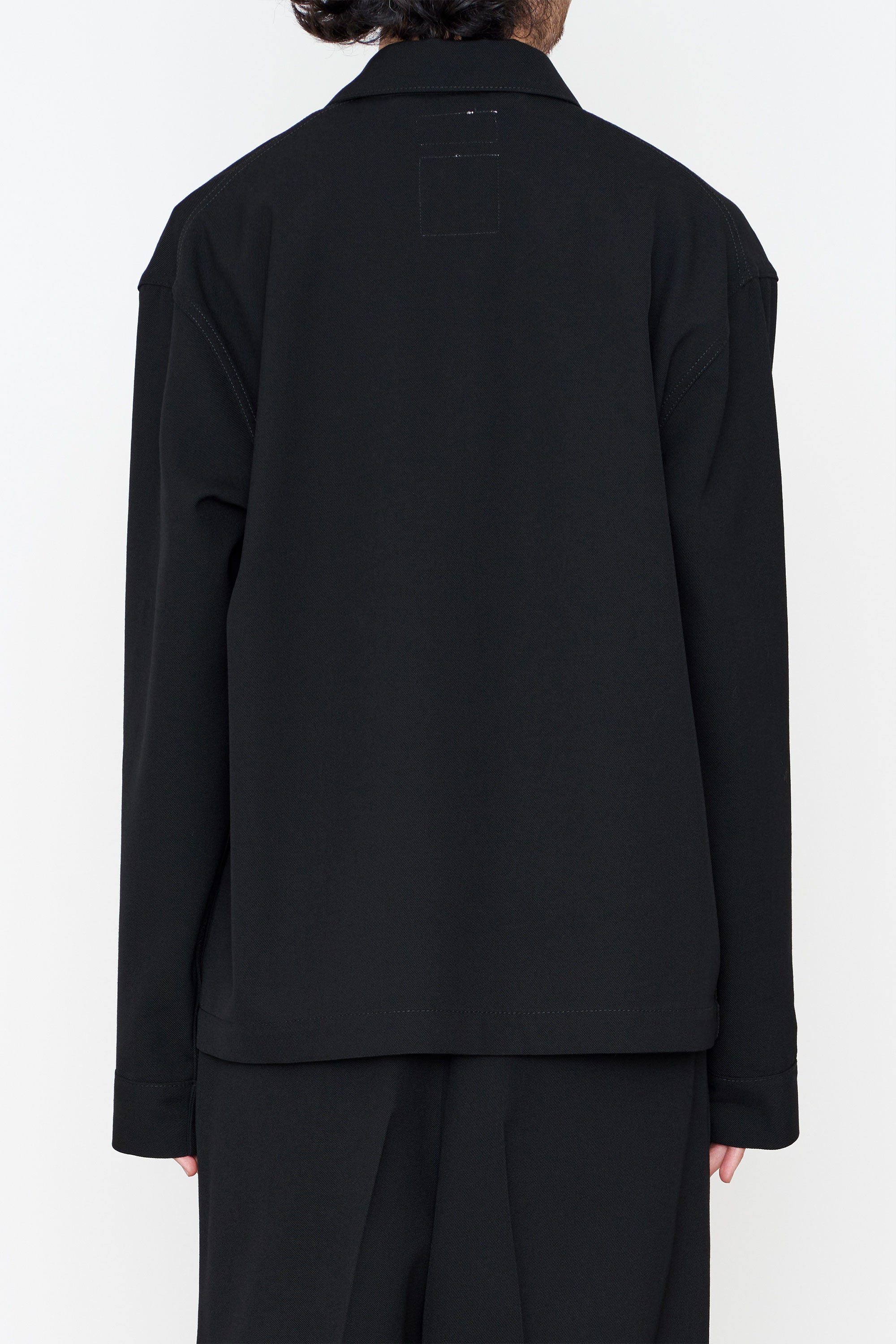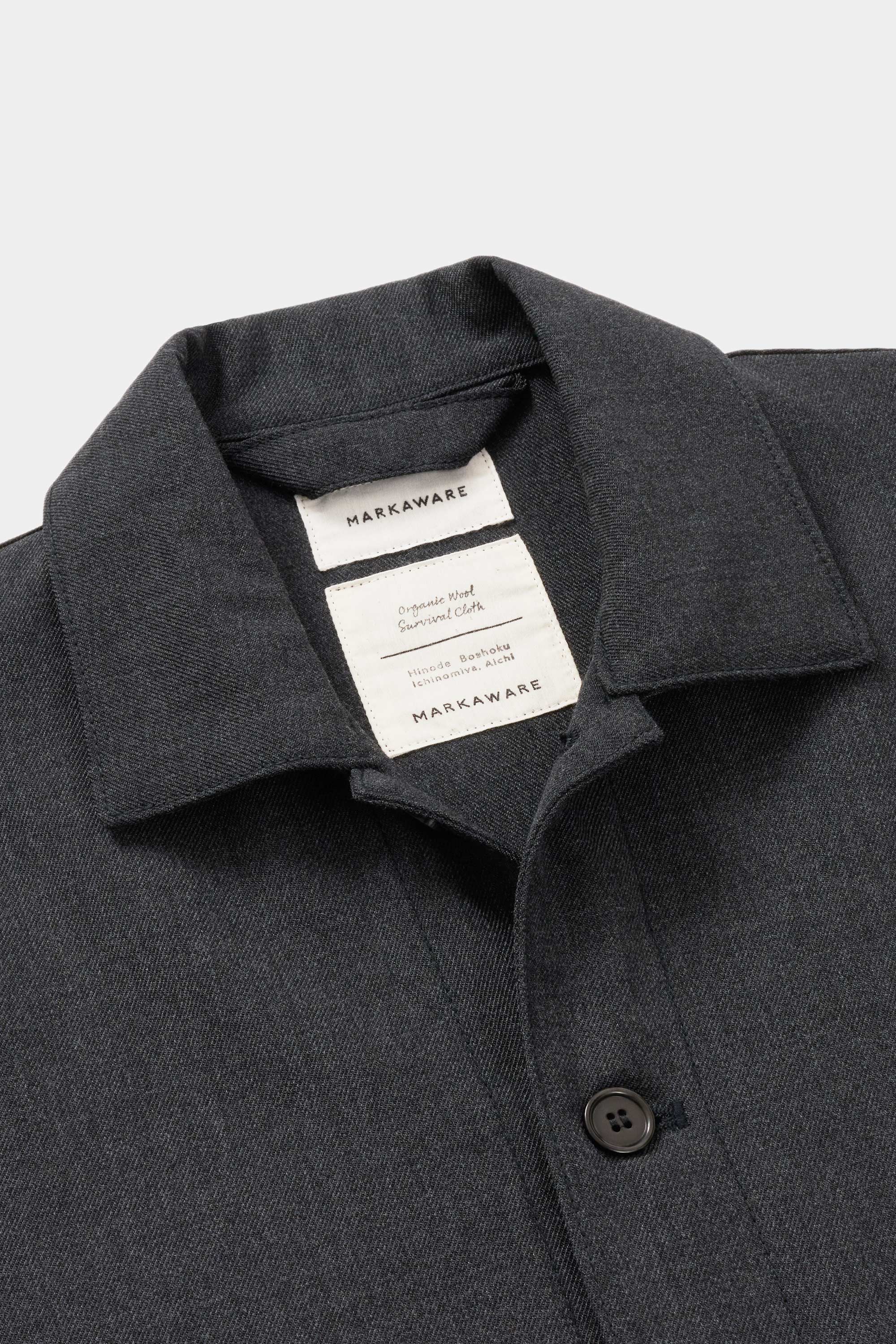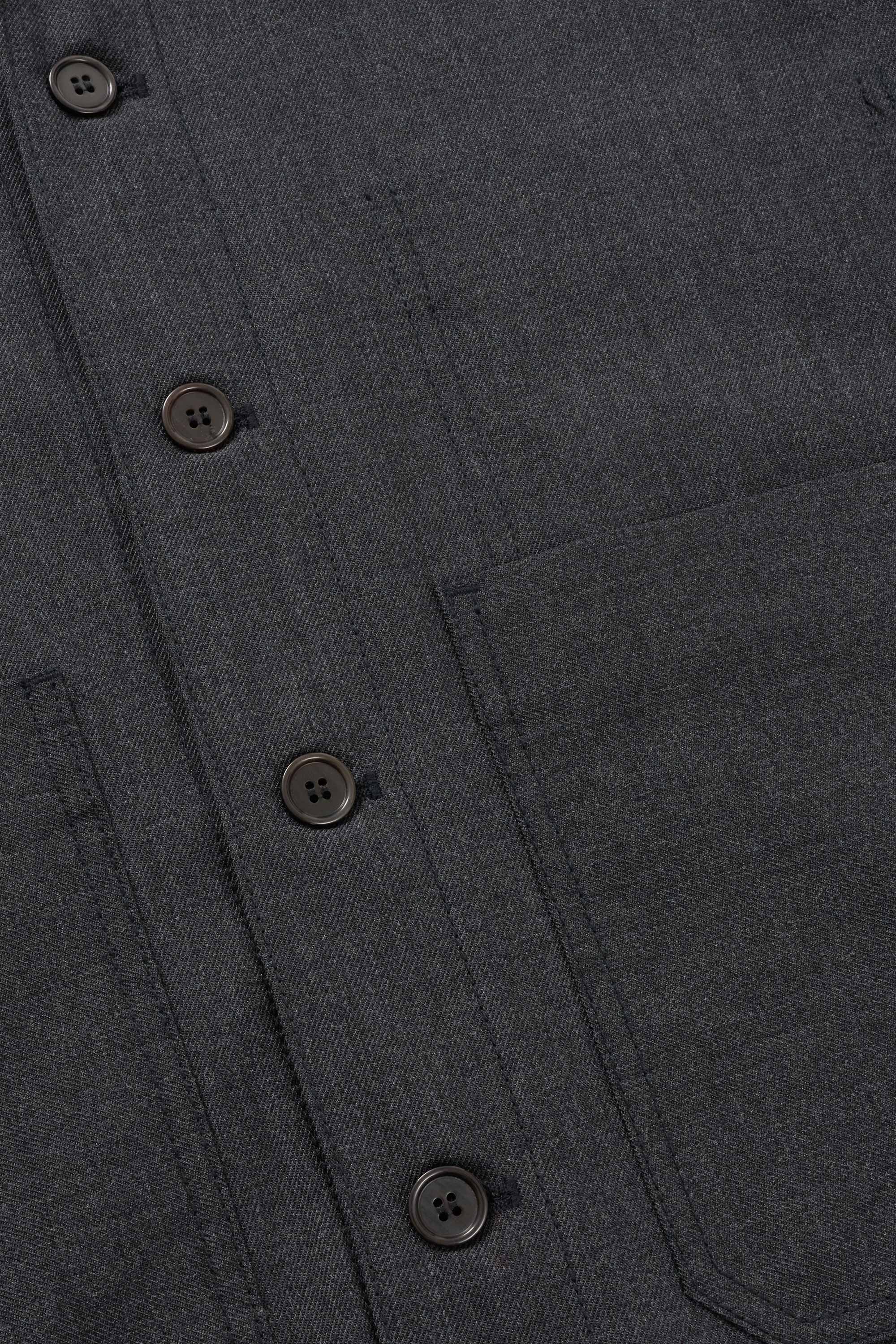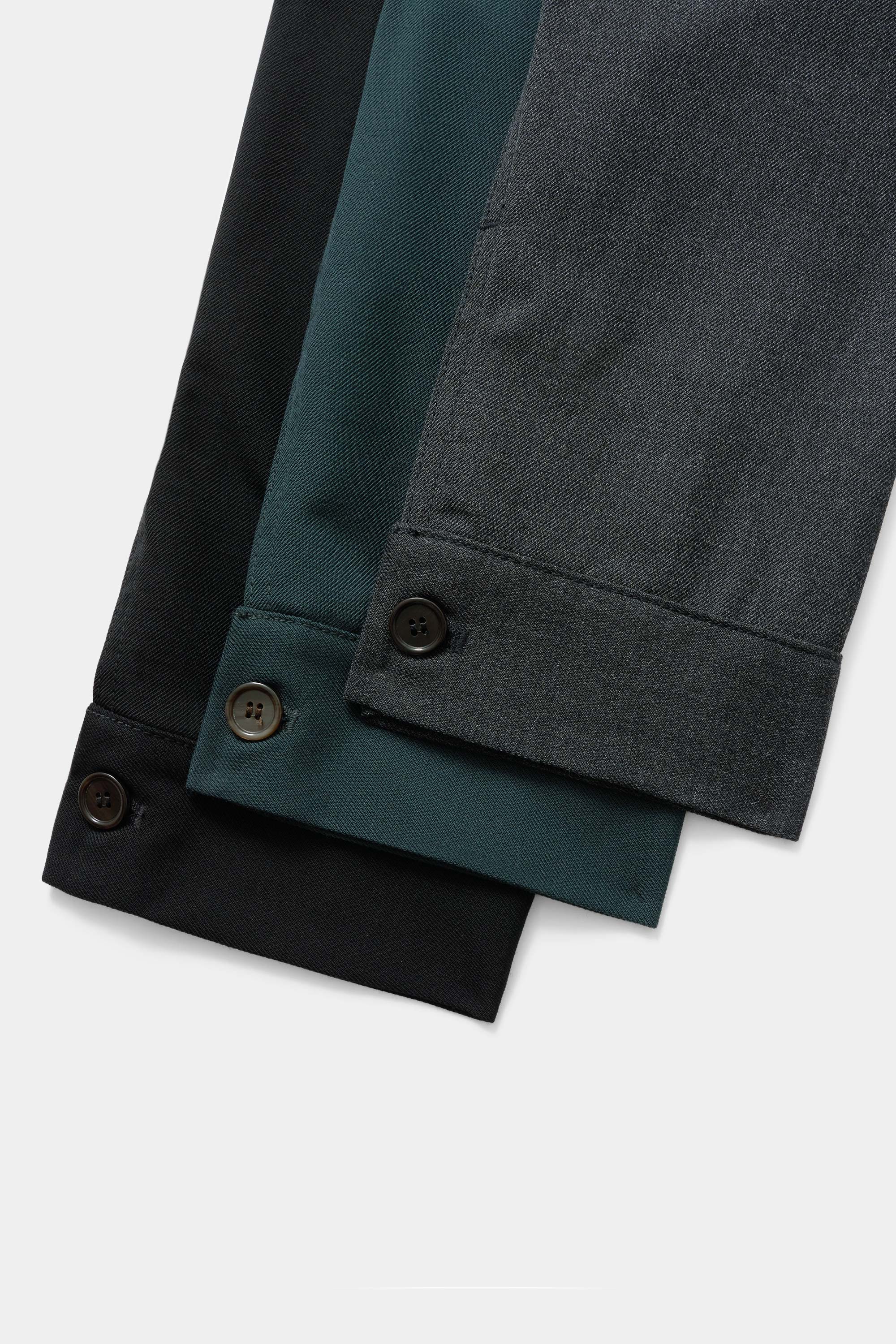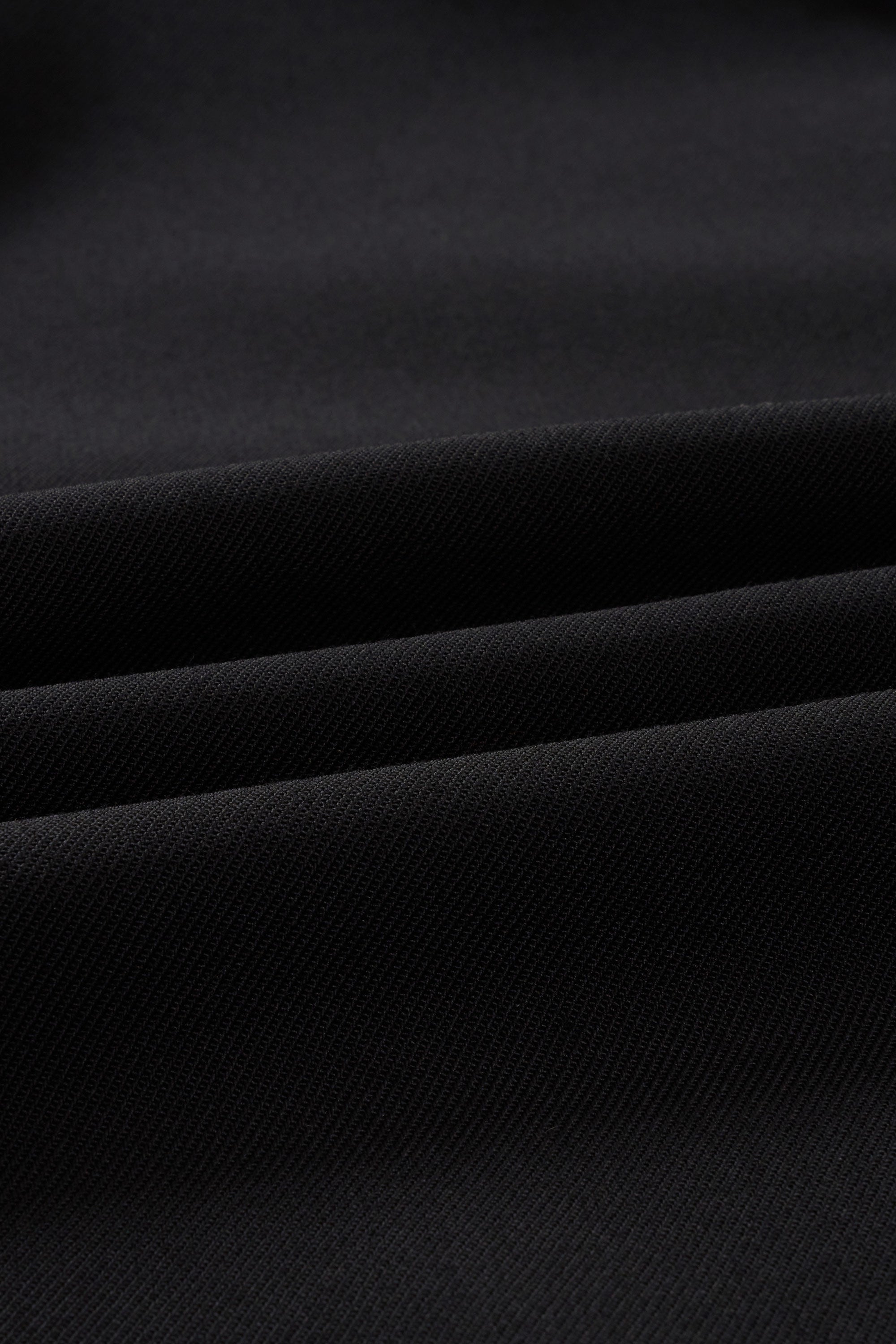 /
Organic Wool Survival Cloth Work Jacket, Black
Design
With a spacious width and slightly dropped shoulders, this work jacket has a carefully balanced silhouette that builds into a modern design and feel. Designed with a length slightly longer than a denim jacket, yet shorter than the top of a pair of coveralls. With front pockets set lower than average, they can function in place of hand warmers, and when combined with its two inner pockets provide plenty of storage space.
Recommended Comments
While certainly wearable as an outer piece, this one-piece, light work jacket also can serve as an inner under a heavier coat during the winter. With slightly lengthier sleeves and design elements of Mode fashion as a plus, this jacket can even be worn during warmer weather with its sleeves rolled up. This jacket is highly recommended for use across a wide variety of different outfits - from layered styles with long inners, to more form-defining styles with high waist pants. In particular, combining them with our Pleated Wide Trousers, which are made from the same material, creates a nicely balanced silhouette.
100% ORGANIC WOOL
Made from a wool gabardine using a three-ply yarn (three threads twisted together to form a single, thicker thread) that brings out the strength of the fabric and a beautifully sharp image through its twill.
Crafting the garbardine begins with our designer searching for the ideal organic wool from local ranches in the Patagonia region of Argentina. From this starting point, the bundles of raw wool are brought to Japan and spun at Miyakonojo City in Miyazaki Prefecture, before being then woven on Schoenherr weaving machines in Ichinomiya City, Aichi Prefecture.
With the usage of a No. 60 thread, even finer than that used in our survival cloth fabrics of recent years, the piece maintains the charm of the fabric's crisp texture while allowing for an amazing, relaxed style that drapes well.