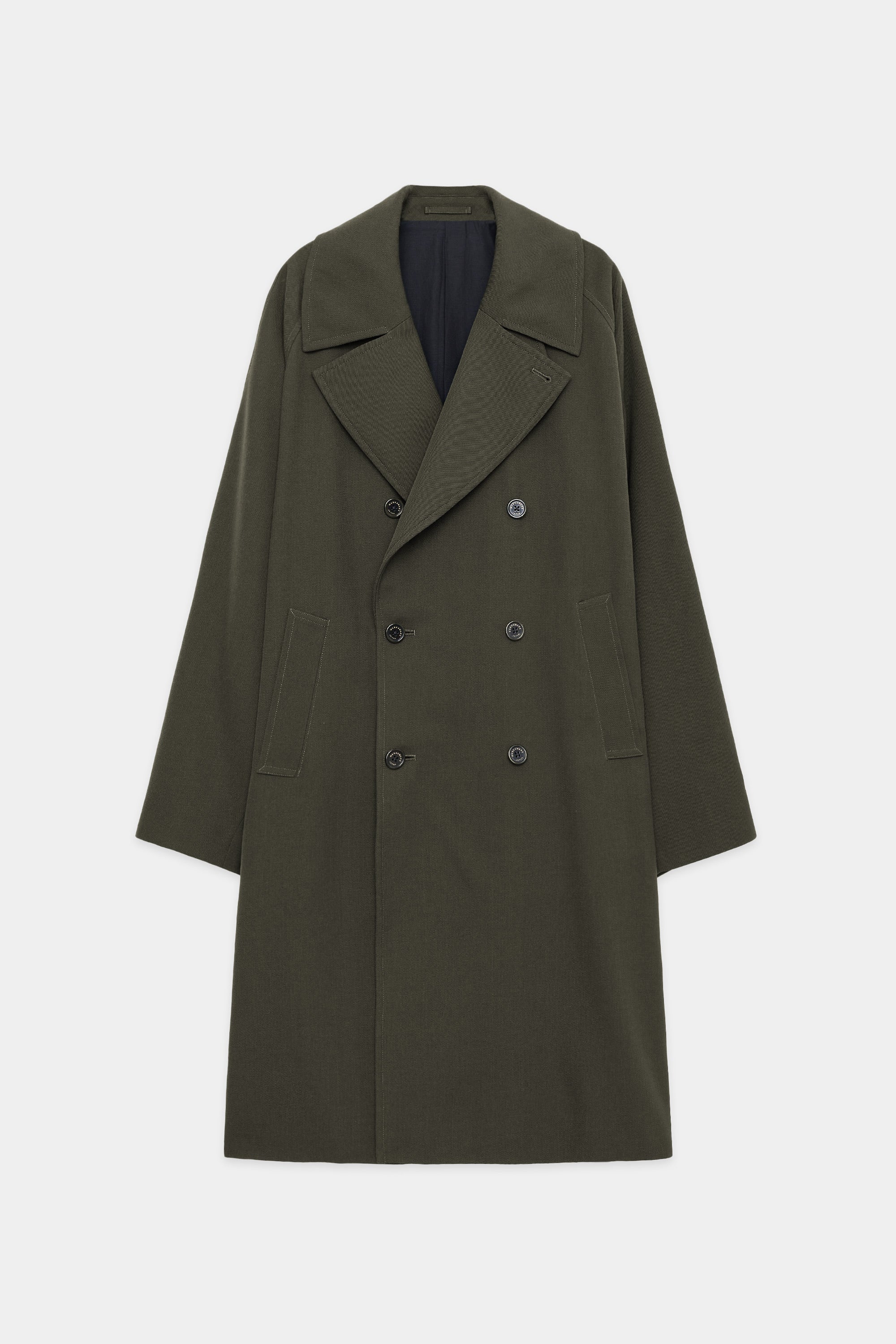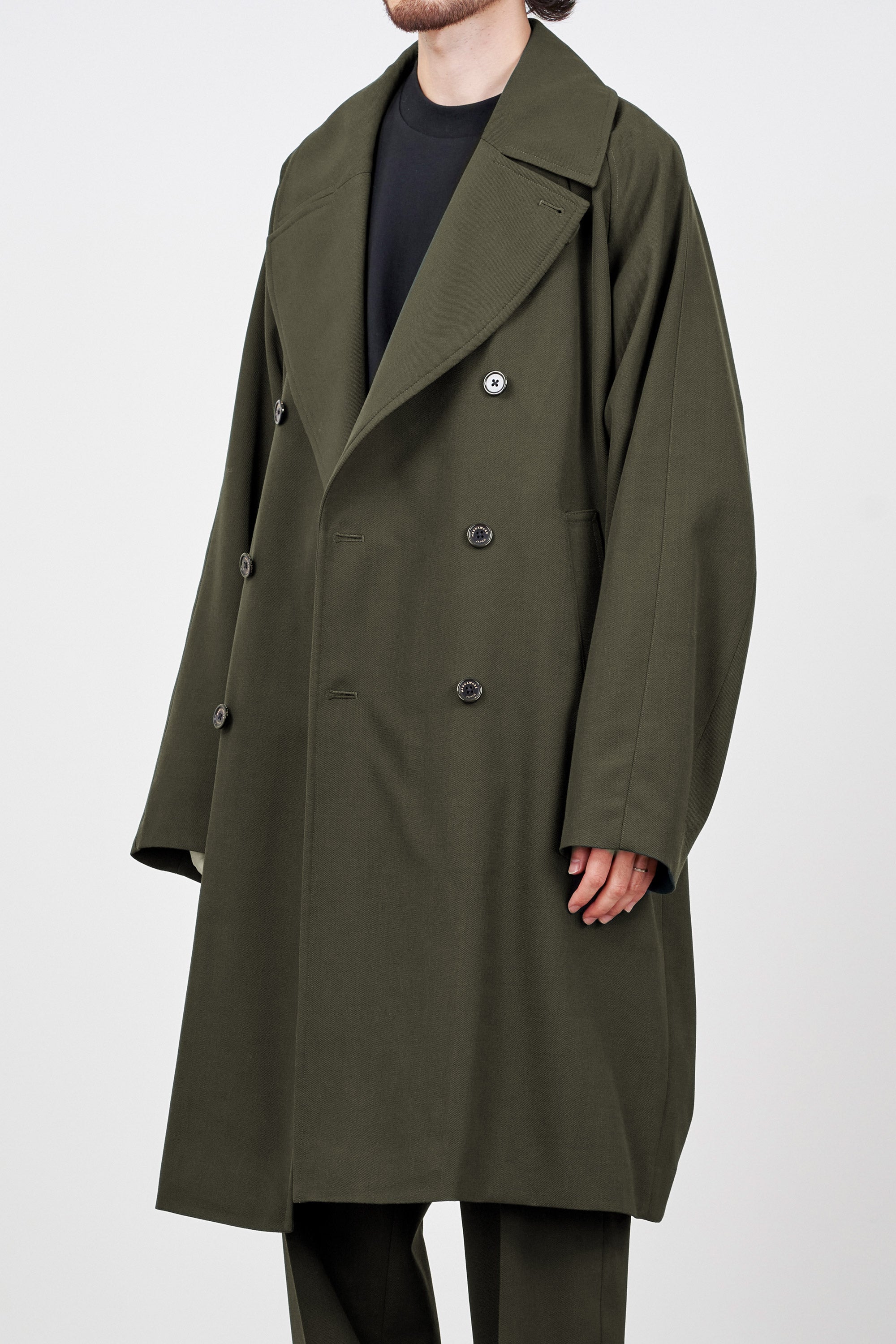 /
オーガニックウール サバイバルクロス トレンチコート, Dark Olive
Design
This double-breasted trench coat has a modern silhouette.
The pattern is designed so that the collar lies flat, making it moderately stiff and easy to wear casually. The sleeves are beautifully curved with three-piece raglan sleeves. The hem falls down so that it does not spread when worn over the body, making it easy to coordinate even for petite people.
Recommended Comments
A trench coat that can be worn comfortably without being formal is a convenient item to have. It has a wide range of uses, and can be easily combined with casual items such as a sweatshirt set-up, not to mention formal occasions.
The traditional design with a sense of volume and modernity that completes an outfit by simply throwing it on can be used in a variety of outfits without being influenced by trends.
Product Number/Product Name
Product No.:A22C-06CO01C
Product name: ORGANIC WOOL SURVIVAL CLOTH TRENCH COAT
100% ORGANIC WOOL
This gabardine is made of organic wool from Argentina, which has a rich crimp (frizz) that indicates the high quality of the material.
This is an original fabric made from scratch by contacting local ranchers directly and purchasing raw materials. While gabardine is usually woven with twin yarns, this fabric is woven with triple twisted yarns, which increases its strength, resists abrasion, and produces a three-dimensional twill. The fabric has a moderate thickness and weight, a firm firmness, and a rich expression.
KHAKI is a chambray color using different colored yarns for the warp and weft, and is characterized by its depth of color.