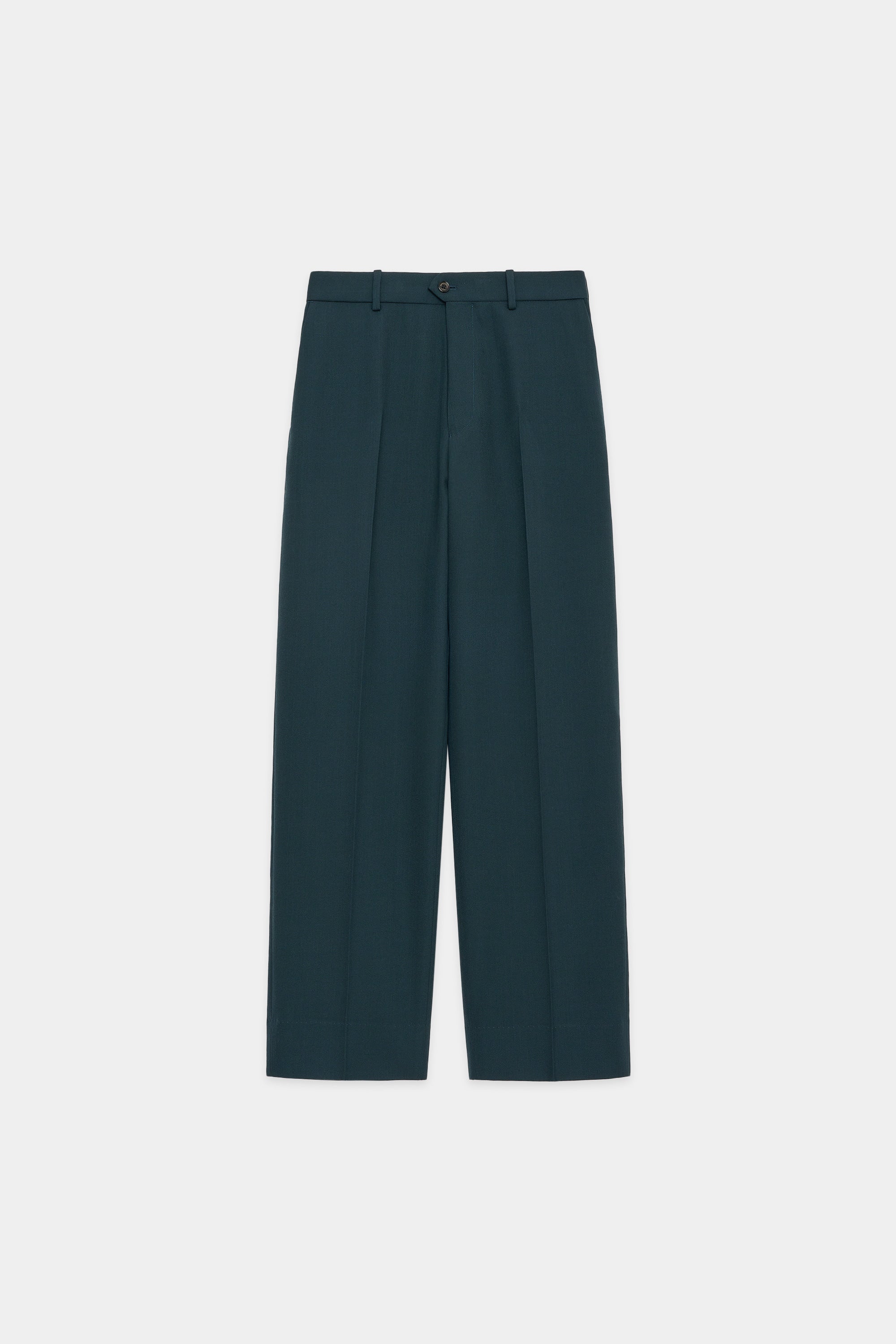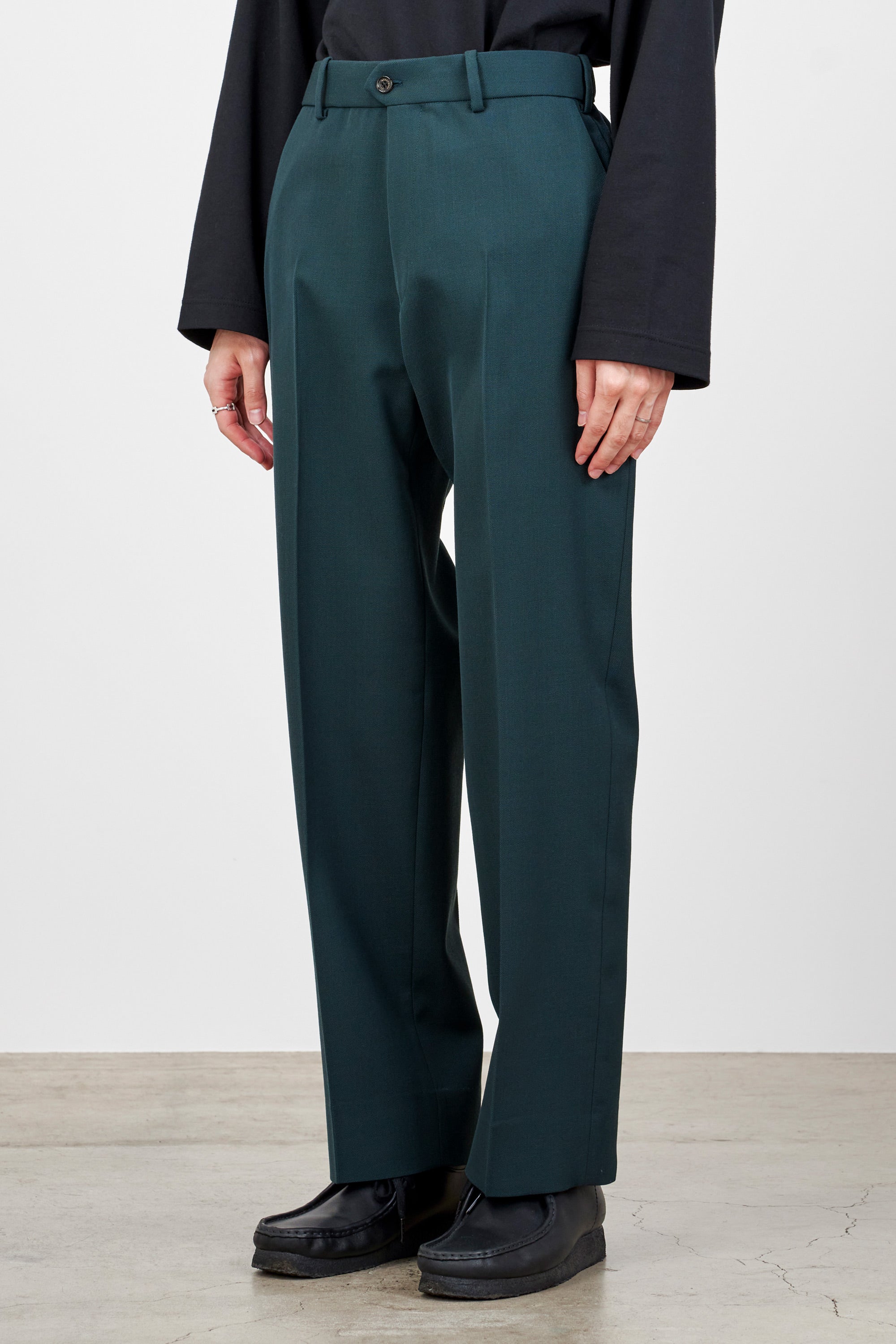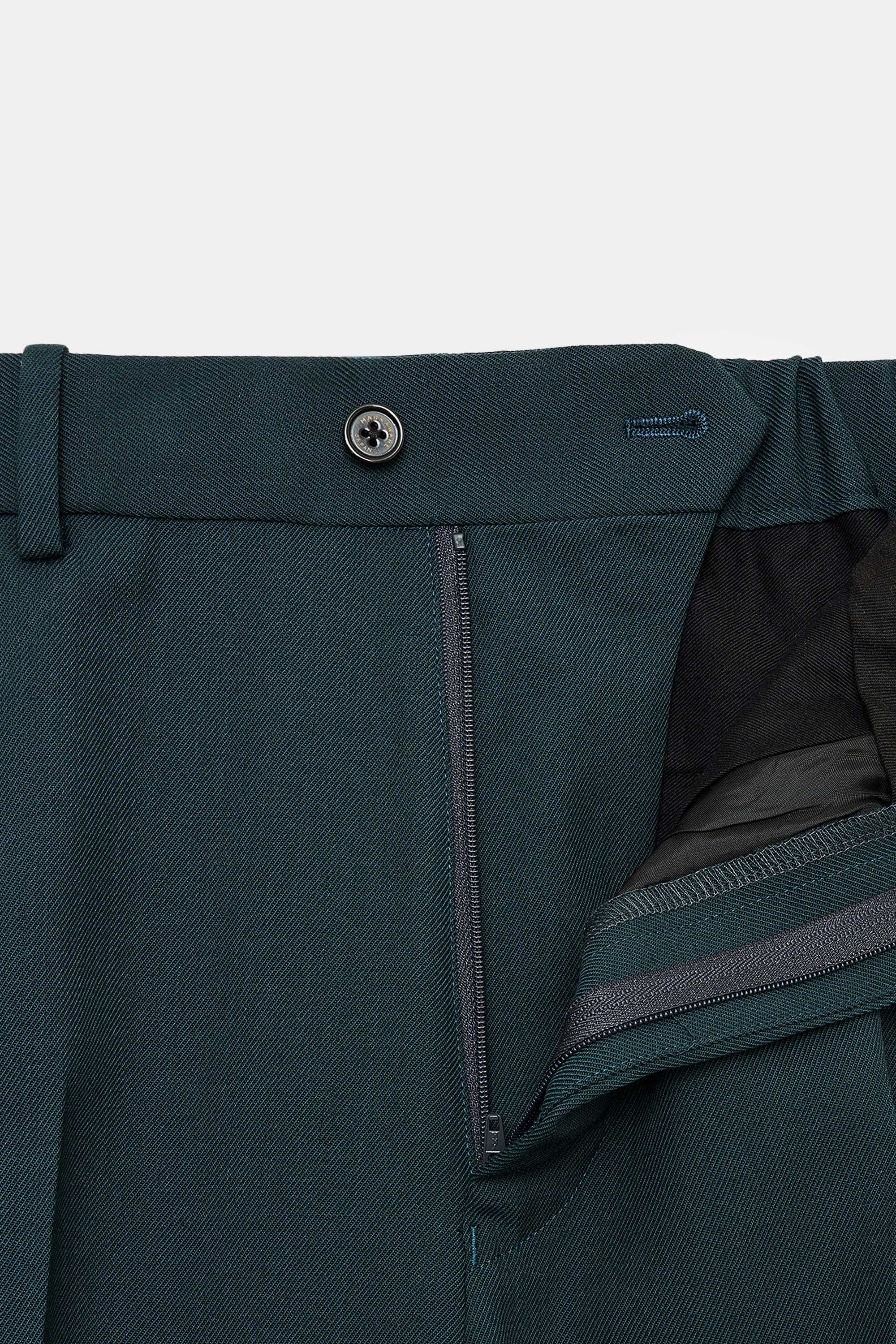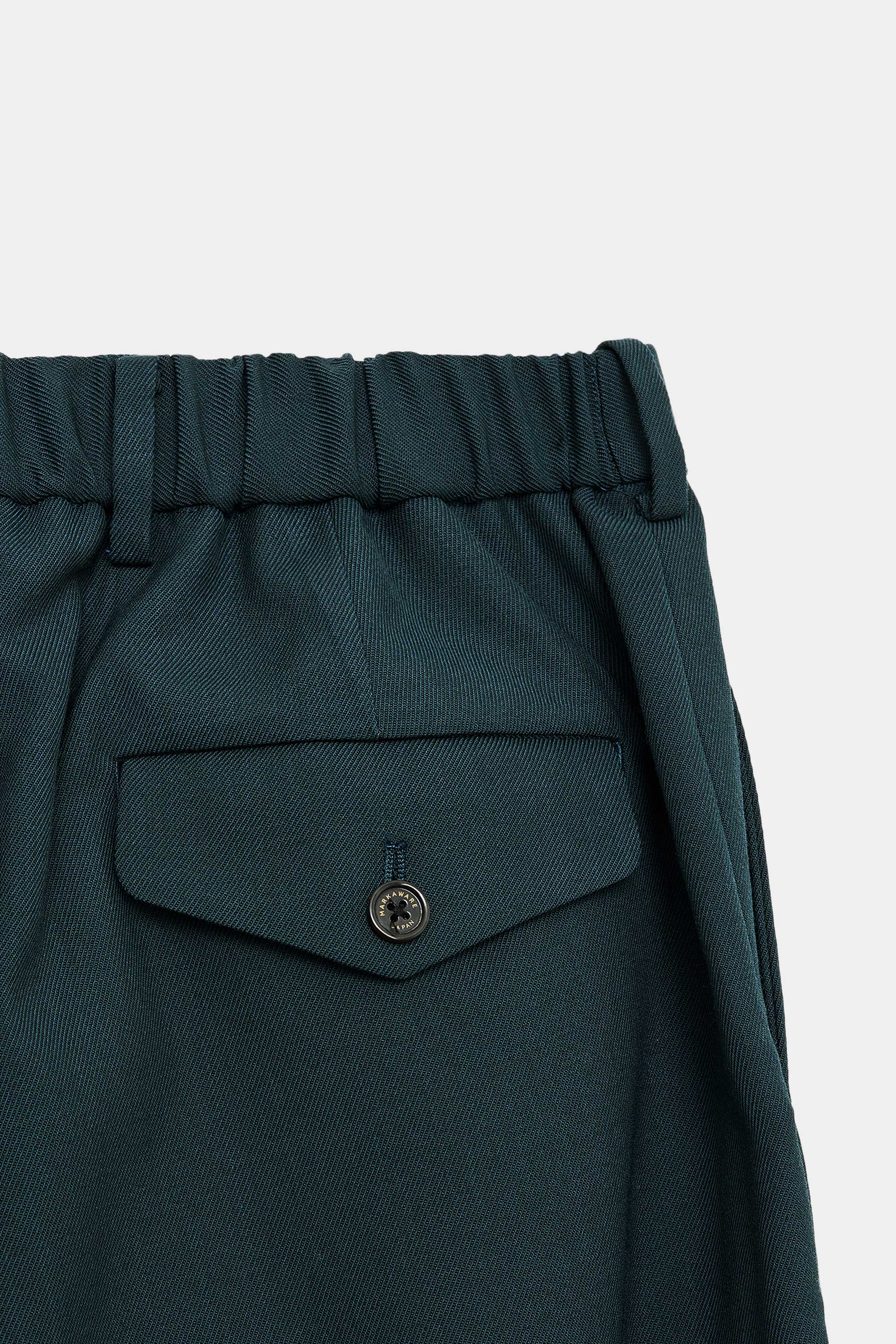 /
オーガニックウール サバイバルクロス フラットフロント トラウザース, Dark Green
Design
These pants have a clean, uncluttered silhouette.
The front is untucked, and the line tapers slightly from the waist to the hem, giving the impression of being almost straight when worn. The pants have a regular silhouette that is neither too thick nor too thin, but gives a somewhat modern impression. You can wear them just the right size for a basic look, or you can dare to go up a size and wear them with a slouchy waist for a street-like look.
The waist is elasticated at the back and designed to fit a variety of body types. In addition to this, they are comfortable to wear, with little stress felt when sitting or bending over.
Recommended Comments
The "FLAT-FRONT TROUSERS" have plain details and a modern silhouette without any peculiarities. In addition, they have a timeless durability that is not affected by trends. Because they are basic pants that you want to wear every day, the sturdy and firm fabrics come into their own, and the firm, firm flesh creates a crisp and beautiful silhouette. The multiplication of the universal design and the attractive fabric gives you an uplifting feeling when you put them on.p.
100% ORGANIC WOOL
This gabardine is made of organic wool from Argentina, which has a rich crimp (frizz) that indicates the high quality of the material.
This is an original fabric made from scratch by contacting local ranchers directly and purchasing raw materials. While gabardine is usually woven with twin yarns, this fabric is woven with triple twisted yarns, which increases its strength, resists abrasion, and produces a three-dimensional twill. The fabric has a moderate thickness and weight, a firm firmness, and a rich expression.
KHAKI is a chambray color using different colored yarns for the warp and weft, and is characterized by its depth of color.