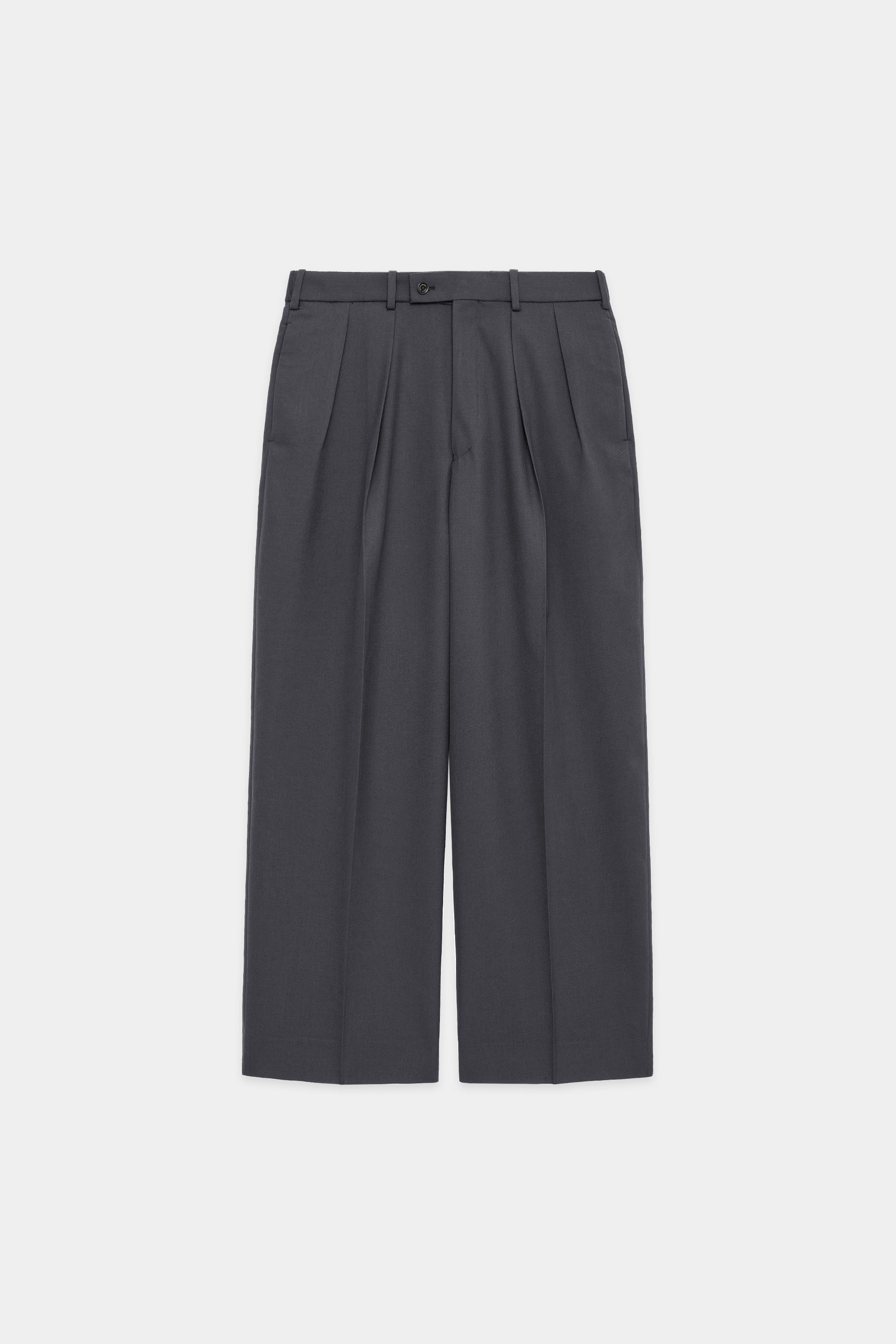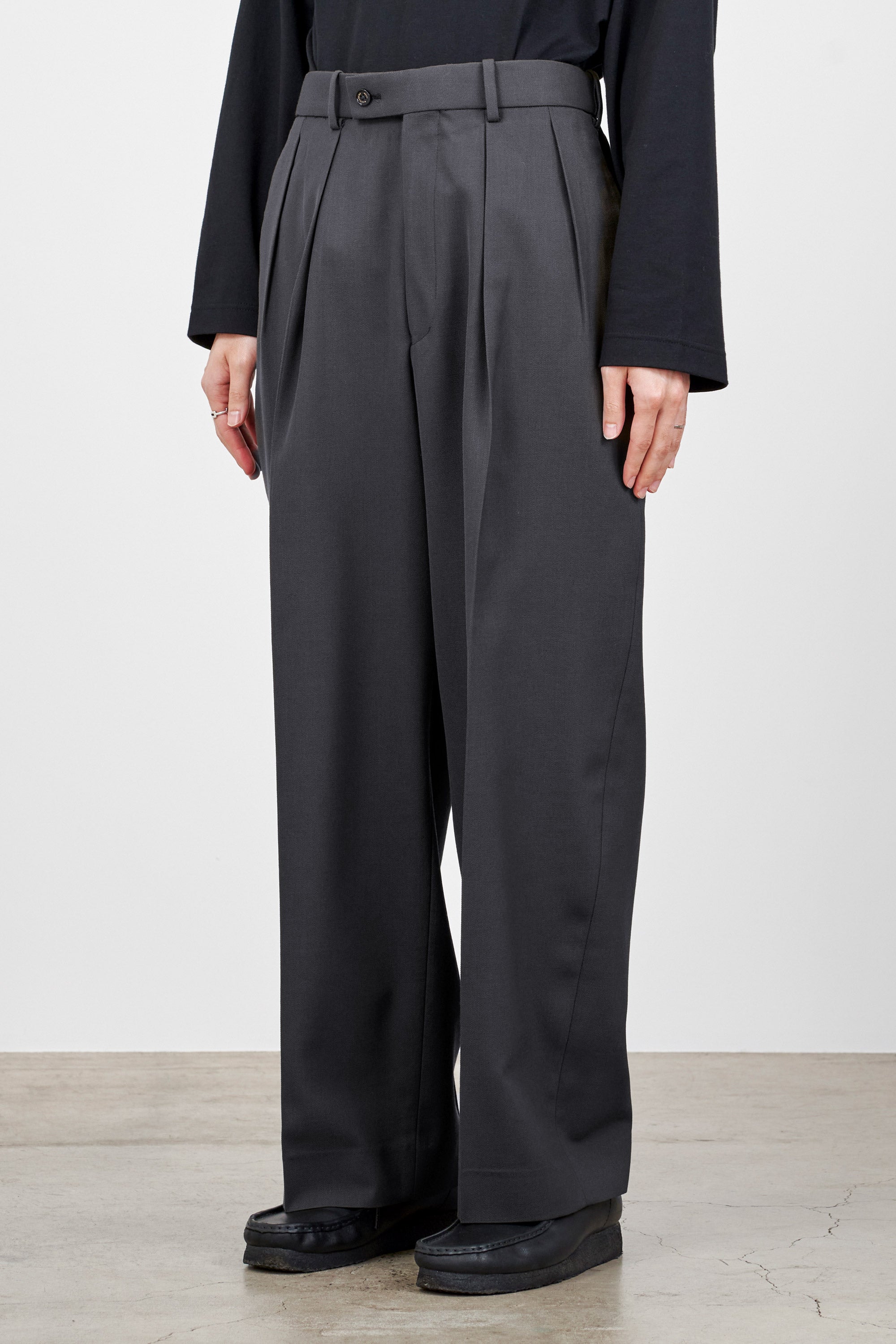 /
オーガニックウール サバイバルクロス ダブルプレーテッド ワイドトラウザース, Charcoal Gray
Design
DOUBLE PLEATED TROUSERS" is a new type of MARKAWARE. The silhouette is somewhere between the conventional "PLEATED WIDE TROUSERS" and "CLASSIC FIT TROUSERS". Two tucks at the front create a beautiful drape in a natural way.
The waist is elasticated at the back to fit various body shapes. In addition, it is comfortable to wear, with little stress felt when sitting or bending over.
Recommended Comments
These slacks have a classic yet modern design. The silhouette is not too wide, and when worn with the waist raised, they create an elegant and beautiful line. The firmness of the fabric and its fall-feel make for an excellent match, and the crisp silhouette is also an attractive feature. The wide hem allows for a wide range of shoes to be worn with it, from sneakers to boots, so you can enjoy a variety of coordination styles depending on your mood.
We also recommend coordinating it with a matching trench coat, blazer, or swing top.
100% ORGANIC WOOL
This gabardine is made of organic wool from Argentina, which has a rich crimp (frizz) that indicates the high quality of the material.
This is an original fabric made from scratch by contacting local ranchers directly and purchasing raw materials. While gabardine is usually woven with twin yarns, this fabric is woven with triple twisted yarns, which increases its strength, resists abrasion, and produces a three-dimensional twill. The fabric has a moderate thickness and weight, a firm firmness, and a rich expression.
KHAKI is a chambray color using different colored yarns for the warp and weft, and is characterized by its depth of color.