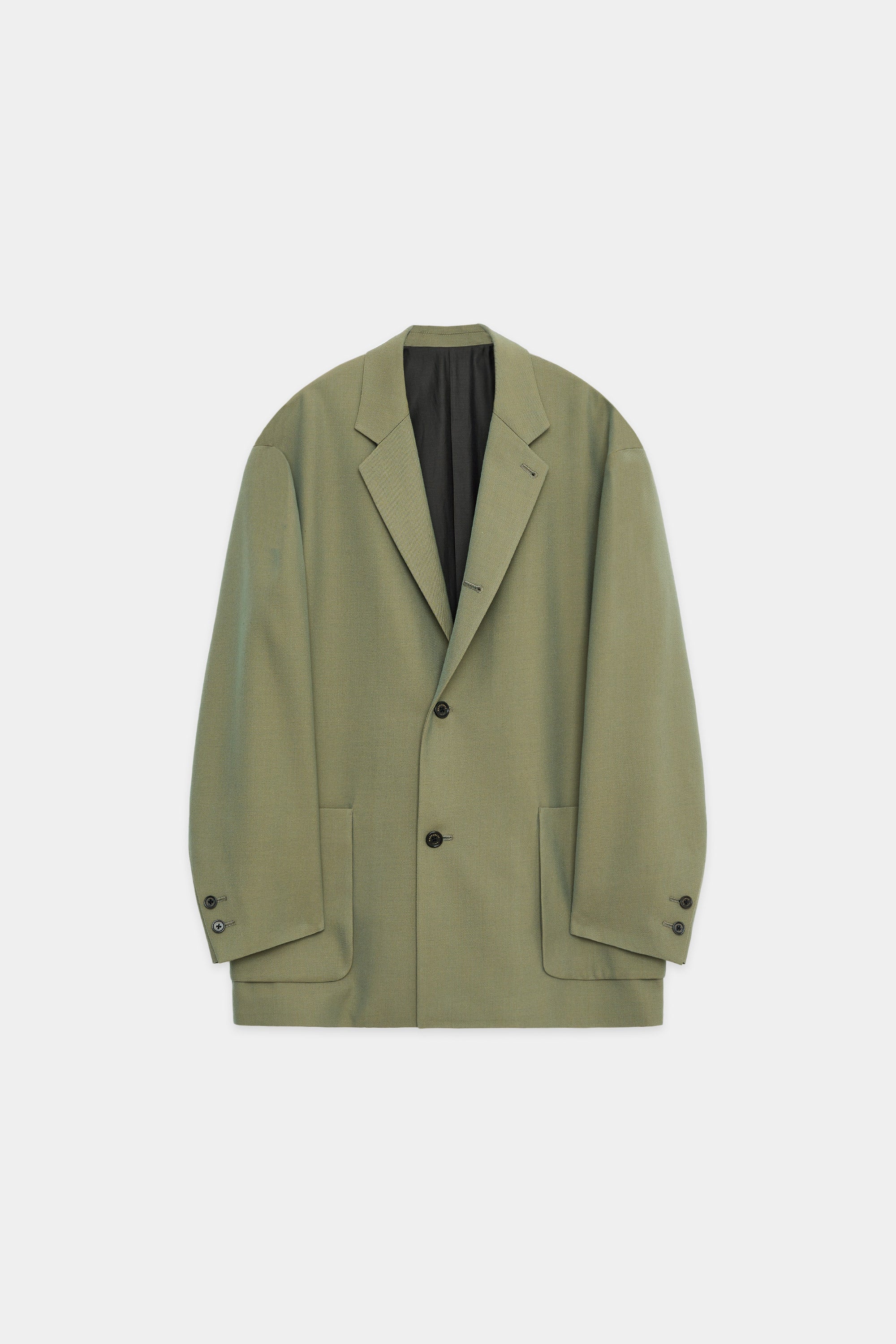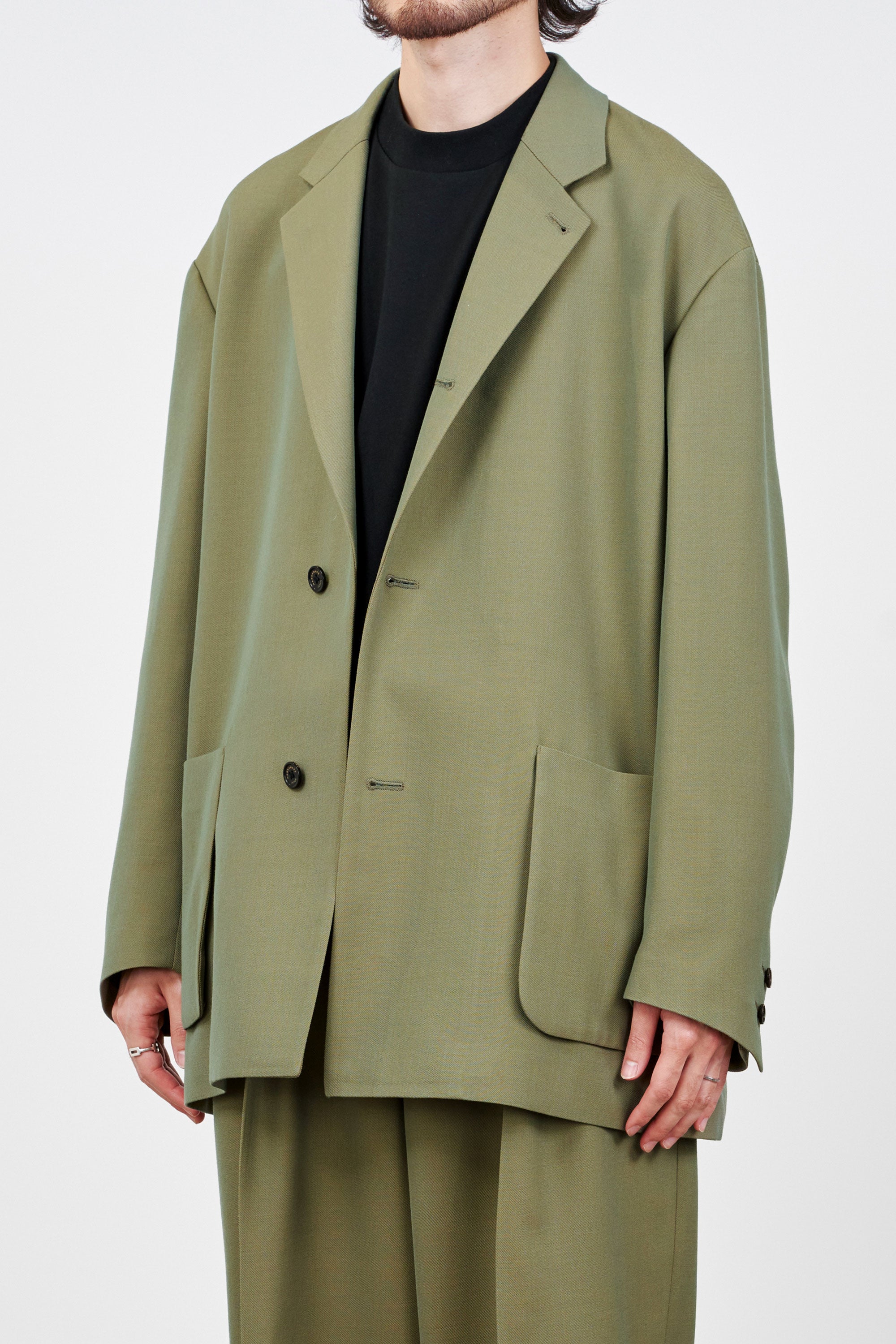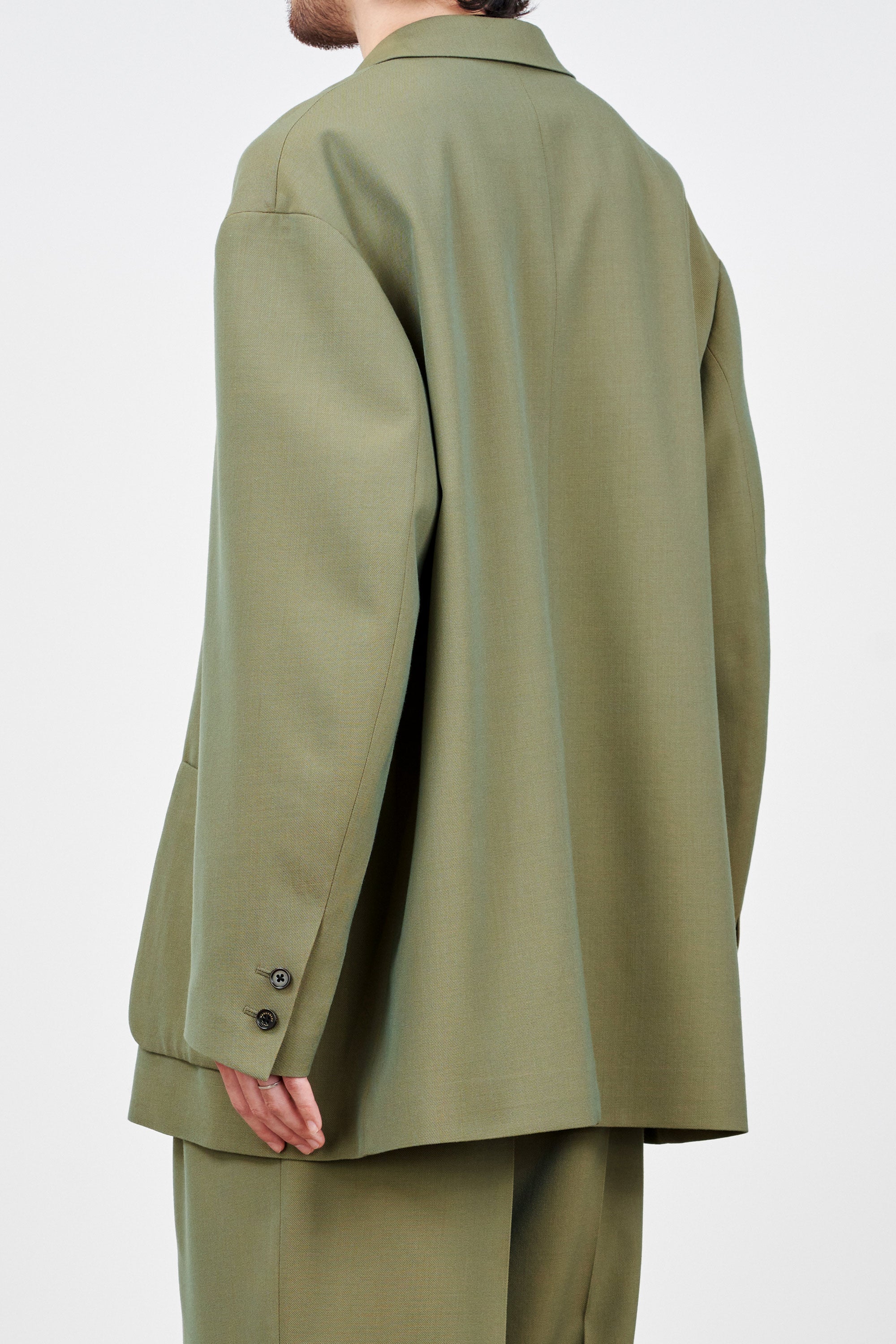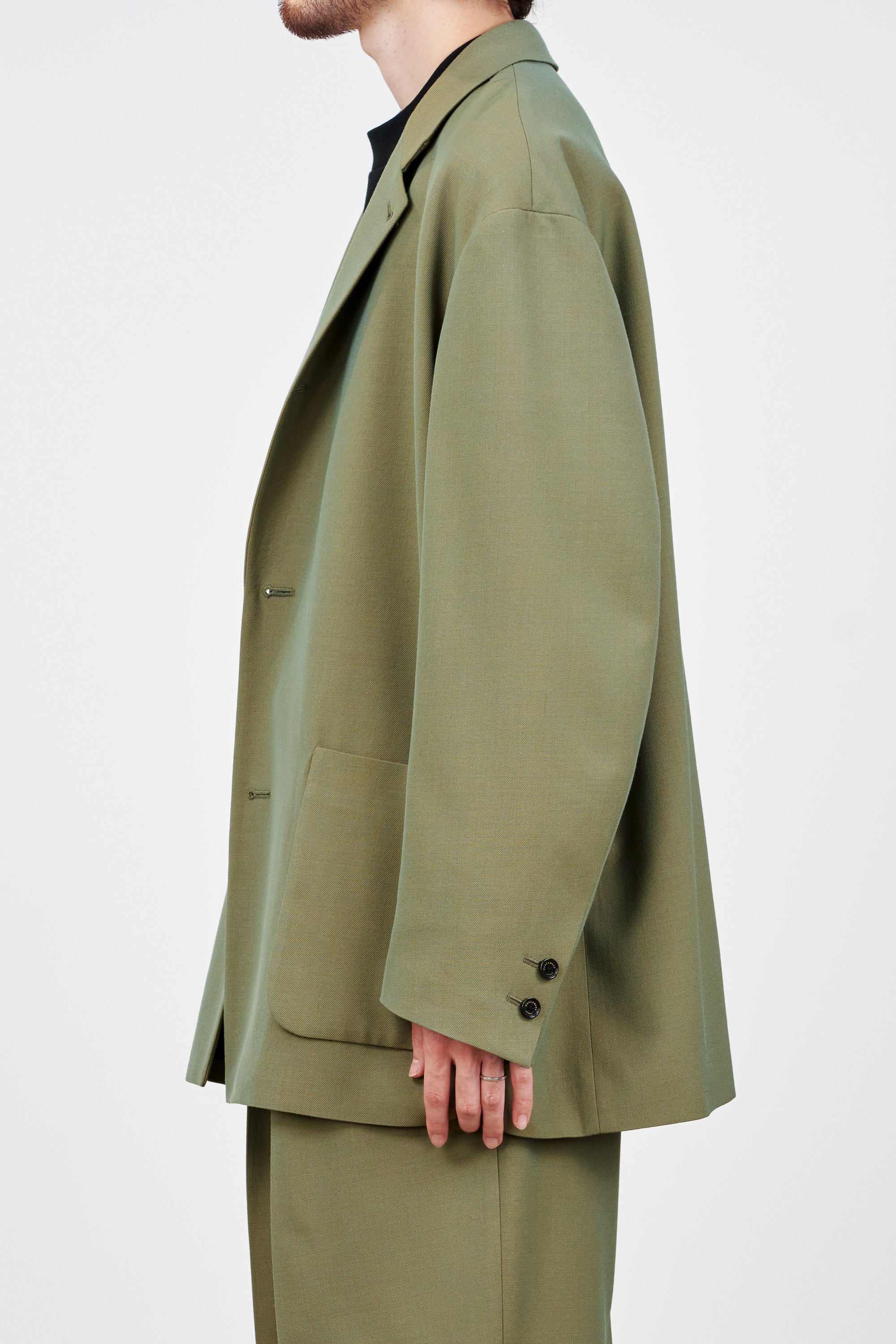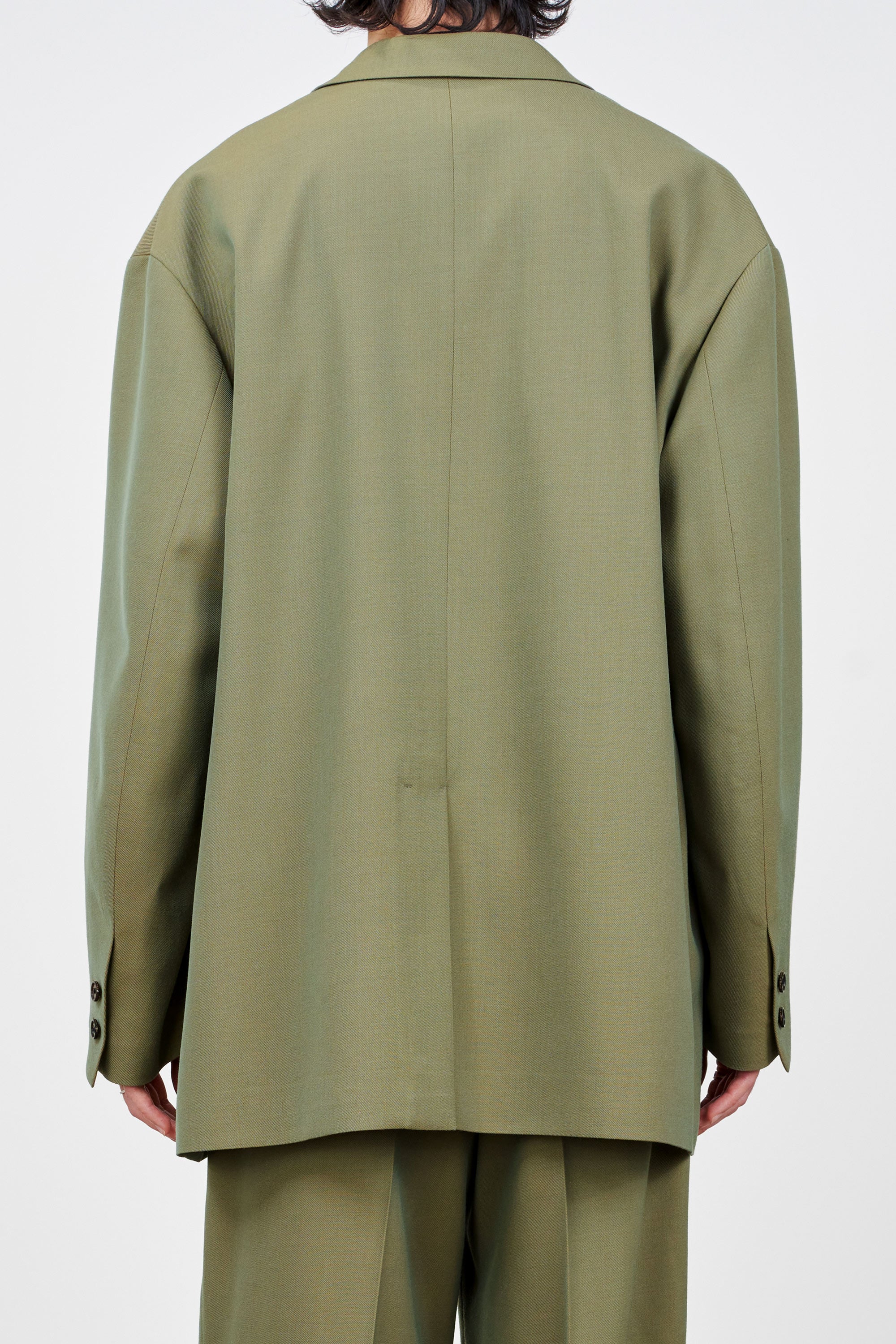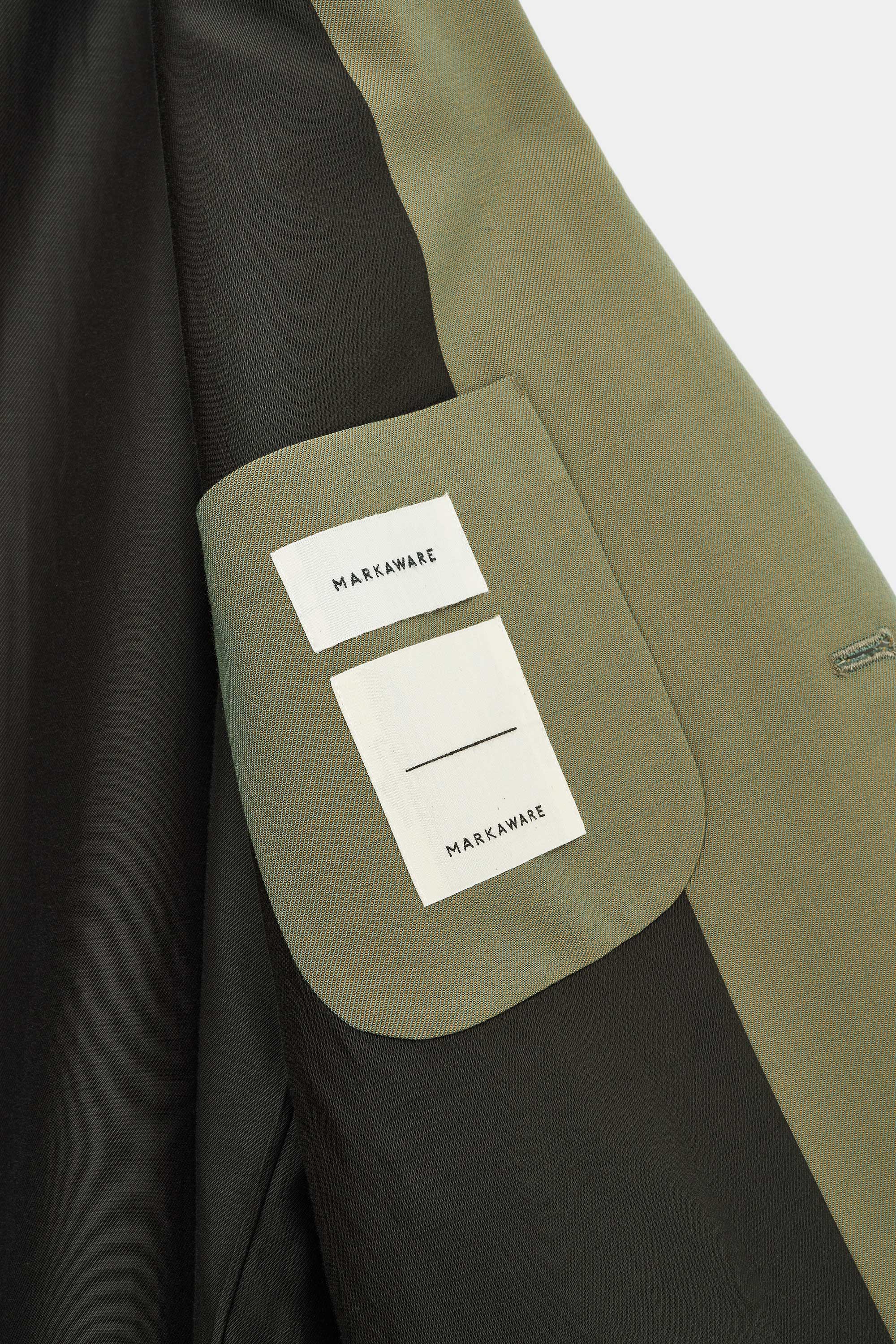 /
オーガニックウール サバイバルクロス コンフォートブレザー, Khaki
Design
This blazer has an appealing, comfortable fit.
It has a well-designed silhouette that coordinates perfectly just by wearing it.
Darts are inserted from the underarms to the front of the body to create a beautiful line when the blazer is worn over the body. It creates a beautiful silhouette when worn open as well as when the front is closed. The patch pockets are slightly gusseted so that thicker items can be easily inserted.
Recommended Comments
A highly playful design with a sense of fun.
The silhouette is large enough to cover the body and can be worn casually. The front buttons are placed a little deeper, giving the wearer the feeling of wearing a double jacket.
It can be easily worn over a large T-shirt or coordinated with a thick knit or inner down jacket in the cold season. The perfect weight is also appealing, making it useful in seasons when you need something to wear, such as early fall and early spring.
Product Number/Product Name
Product No.: A22C-06JK01C
Product name: ORGANIC WOOL SURVIVAL CLOTH COMFORT BLAZER
100% ORGANIC WOOL
This gabardine is made of organic wool from Argentina, which has a rich crimp (frizz) that indicates the high quality of the material.
This is an original fabric made from scratch by contacting local ranchers directly and purchasing raw materials. While gabardine is usually woven with twin yarns, this fabric is woven with triple twisted yarns, which increases its strength, resists abrasion, and produces a three-dimensional twill. The fabric has a moderate thickness and weight, a firm firmness, and a rich expression.
KHAKI is a chambray color using different colored yarns for the warp and weft, and is characterized by its depth of color.