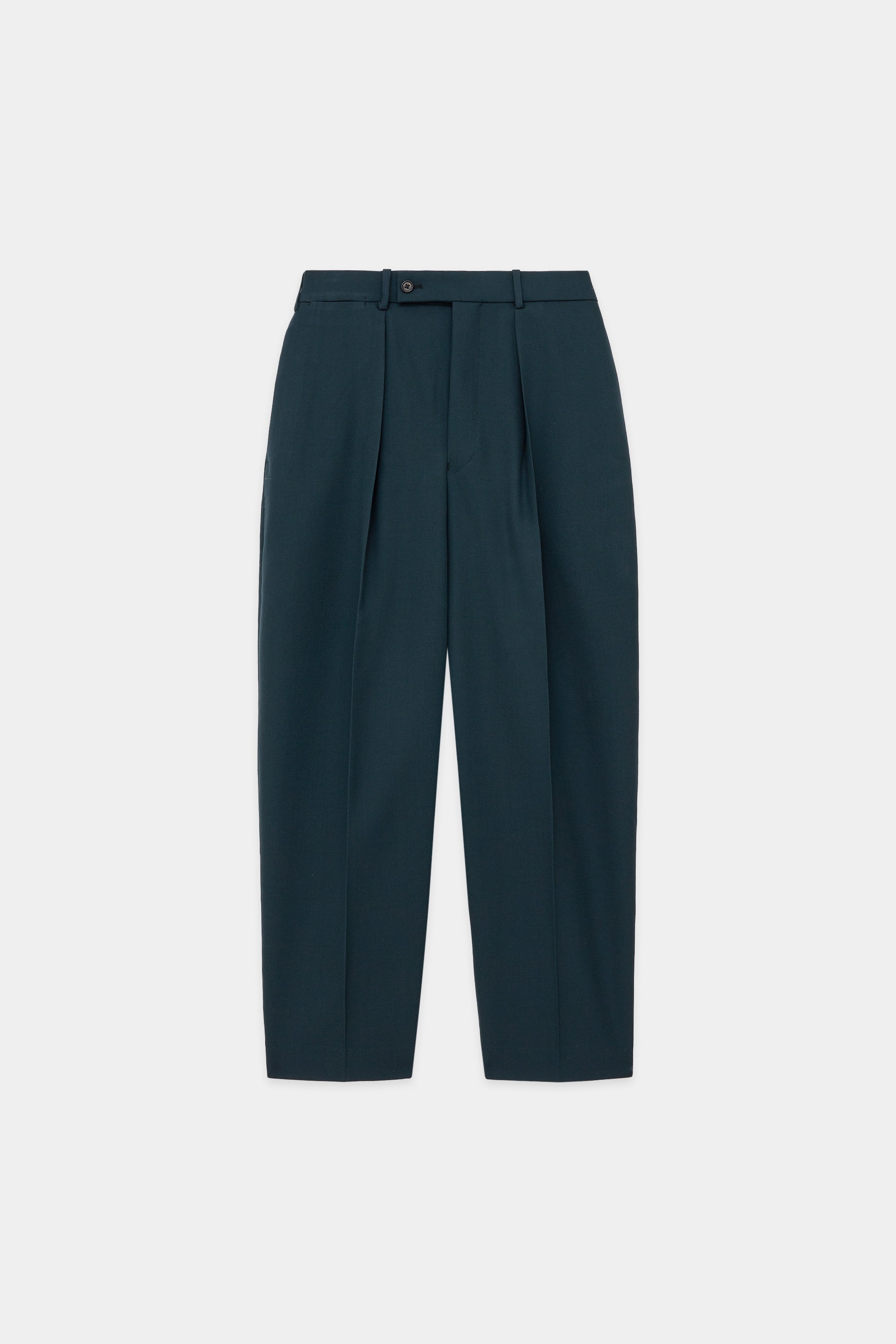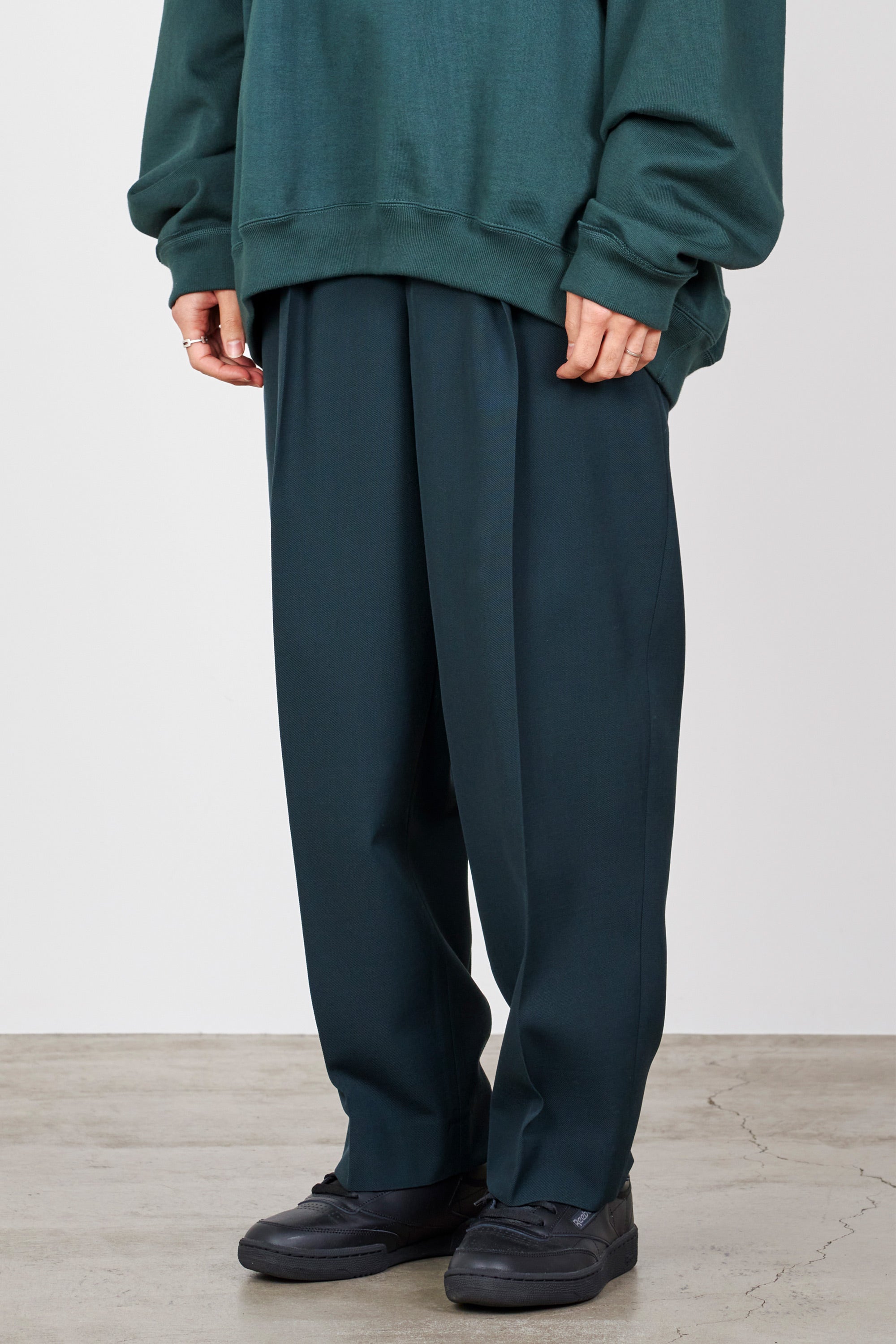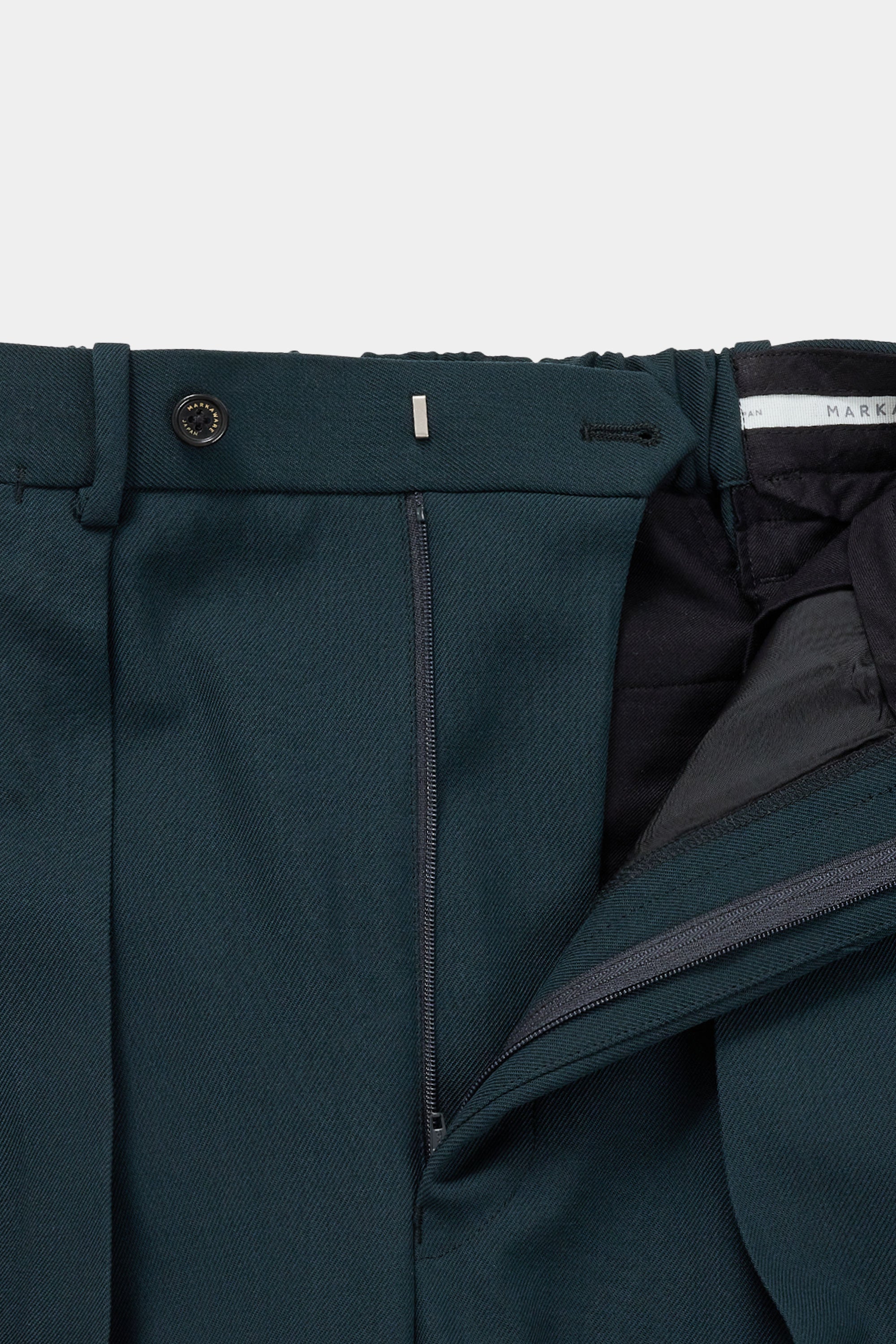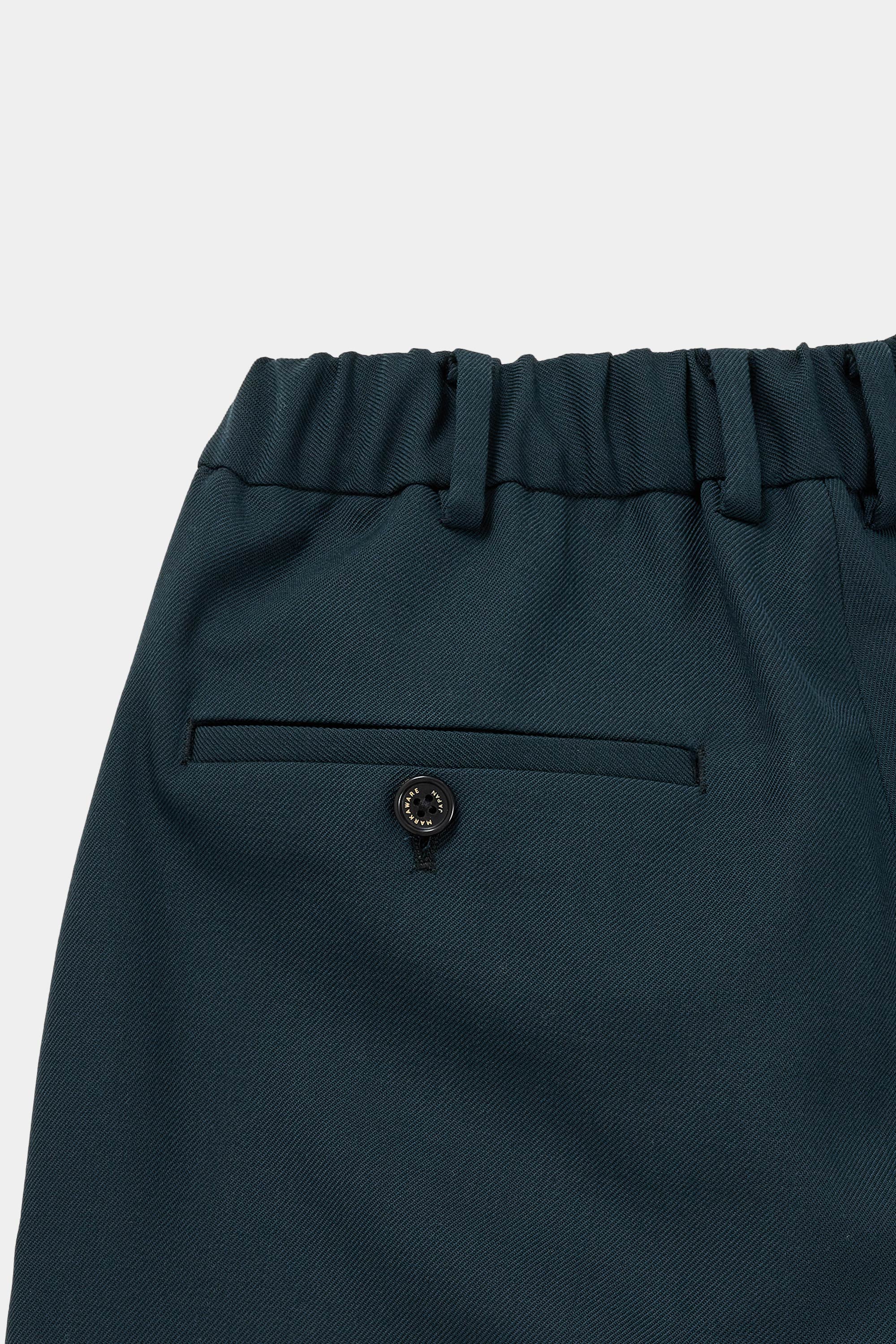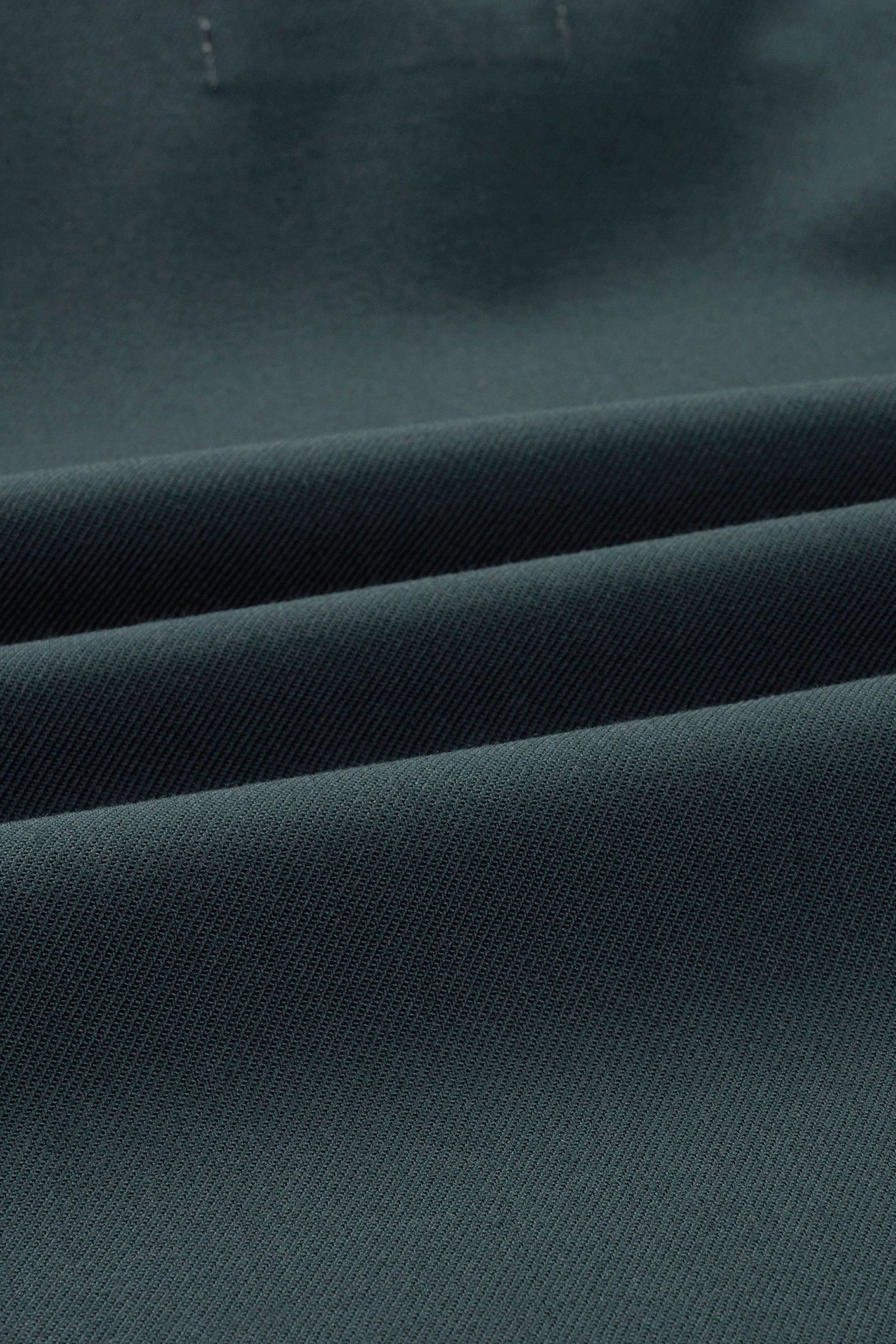 /
オーガニックウール サバイバルクロス クラシックフィットトラウザーズ, Dark Green
Design
The classic "Classic Fit Trousers" tapers gently from the waist to the knees, created by deep in-tucks. The recommended silhouette is to emphasize the relaxed silhouette by adding a cushion to your shoes. The elastic at the back of the waist provides a good fit, so you can relax and wear them without needing a belt.
Recommended Comments
These slacks with a wide hem are perfect for wearing with the volume in the lower half of the body. While the silhouette is wide, it is slightly tapered toward the hem to allow it to fall easily without being too loose at the feet. It is not only a wide silhouette, but also a refined impression is created by the details that are on point.
The fullness of the material accentuates the three-dimensional cutting of the classic-fit pants, making them a pair that can be worn with simple tops to complete an impressive coordination.
100% ORGANIC WOOL
Made from a wool gabardine using a three-ply yarn (three threads twisted together to form a single, thicker thread) that brings out the strength of the fabric and a beautifully sharp image through its twill.
Crafting the garbardine begins with our designer searching for the ideal organic wool from local ranches in the Patagonia region of Argentina. From this starting point, the bundles of raw wool are brought to Japan and spun at Miyakonojo City in Miyazaki Prefecture, before being then woven on Schoenherr weaving machines in Ichinomiya City, Aichi Prefecture.
With the usage of a No. 60 thread, even finer than that used in our survival cloth fabrics of recent years, the piece maintains the charm of the fabric's crisp texture while allowing for an amazing, relaxed style that drapes well.