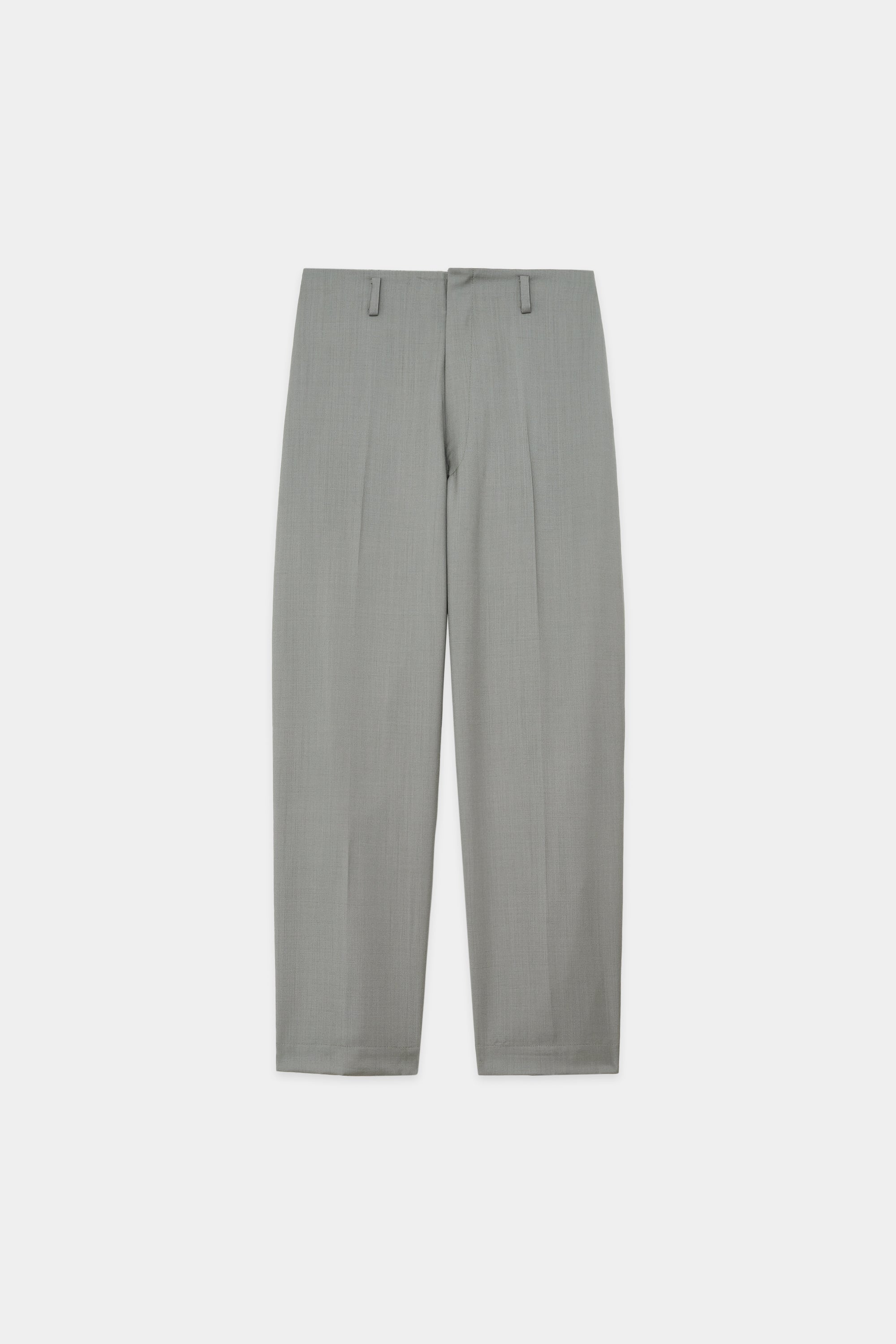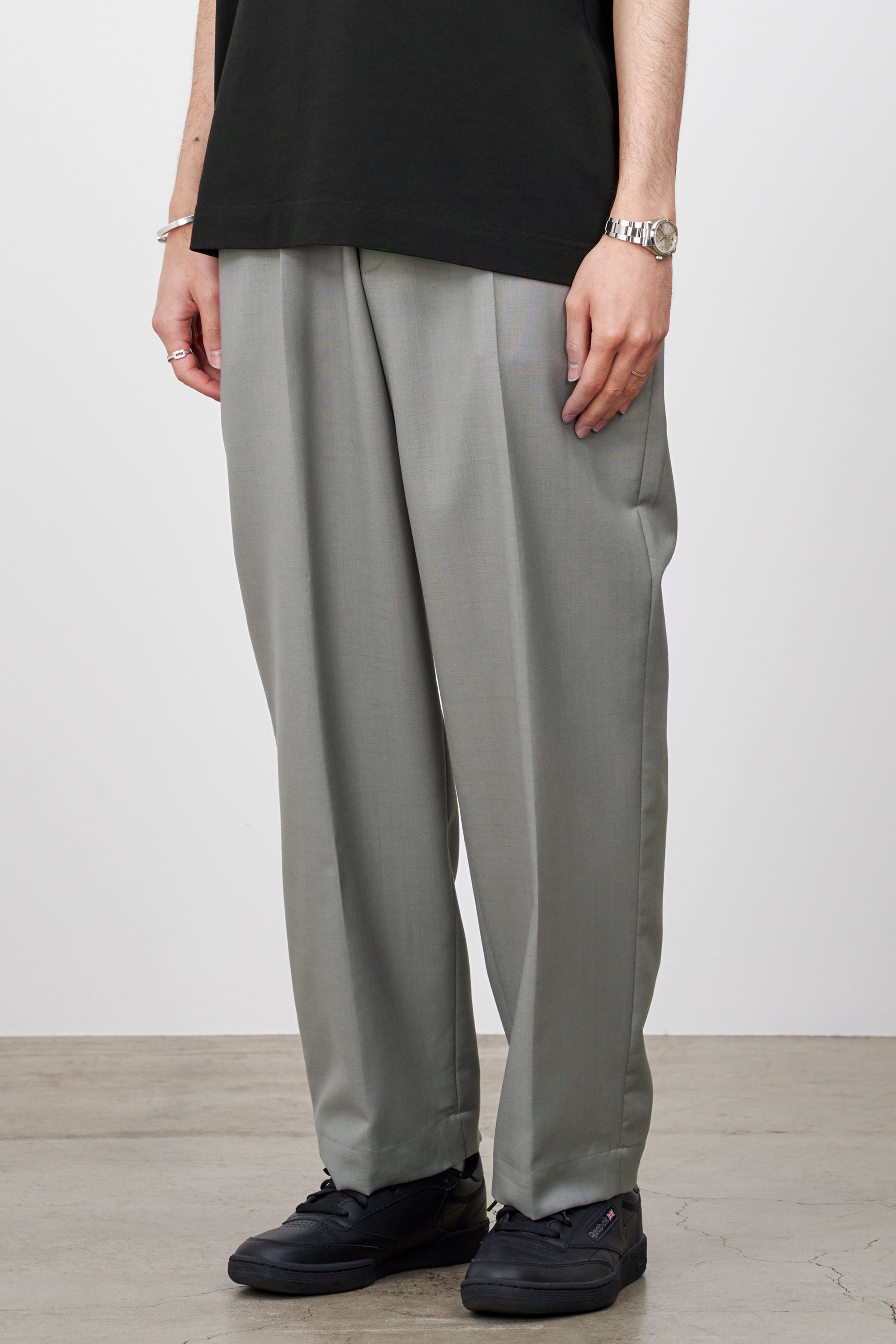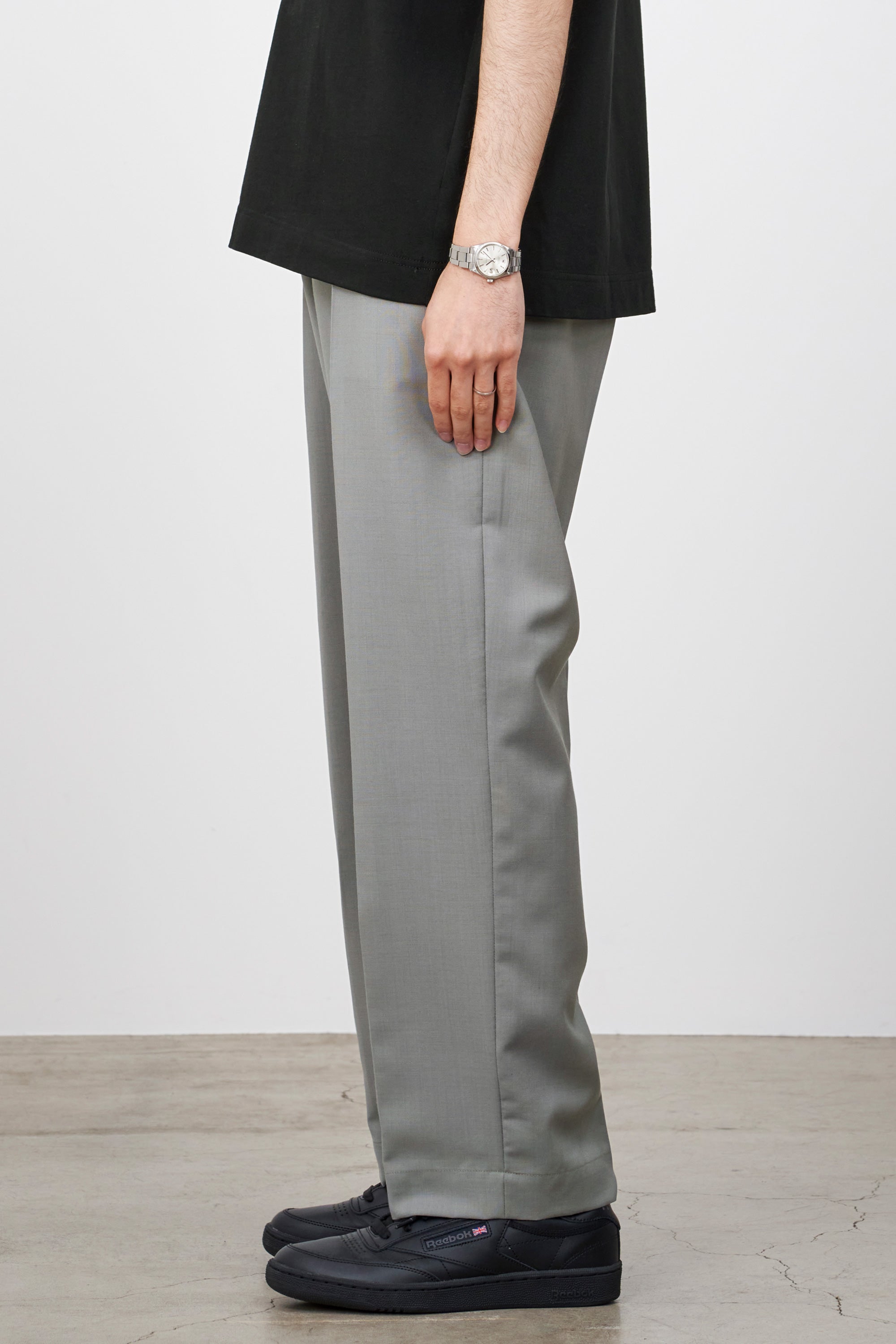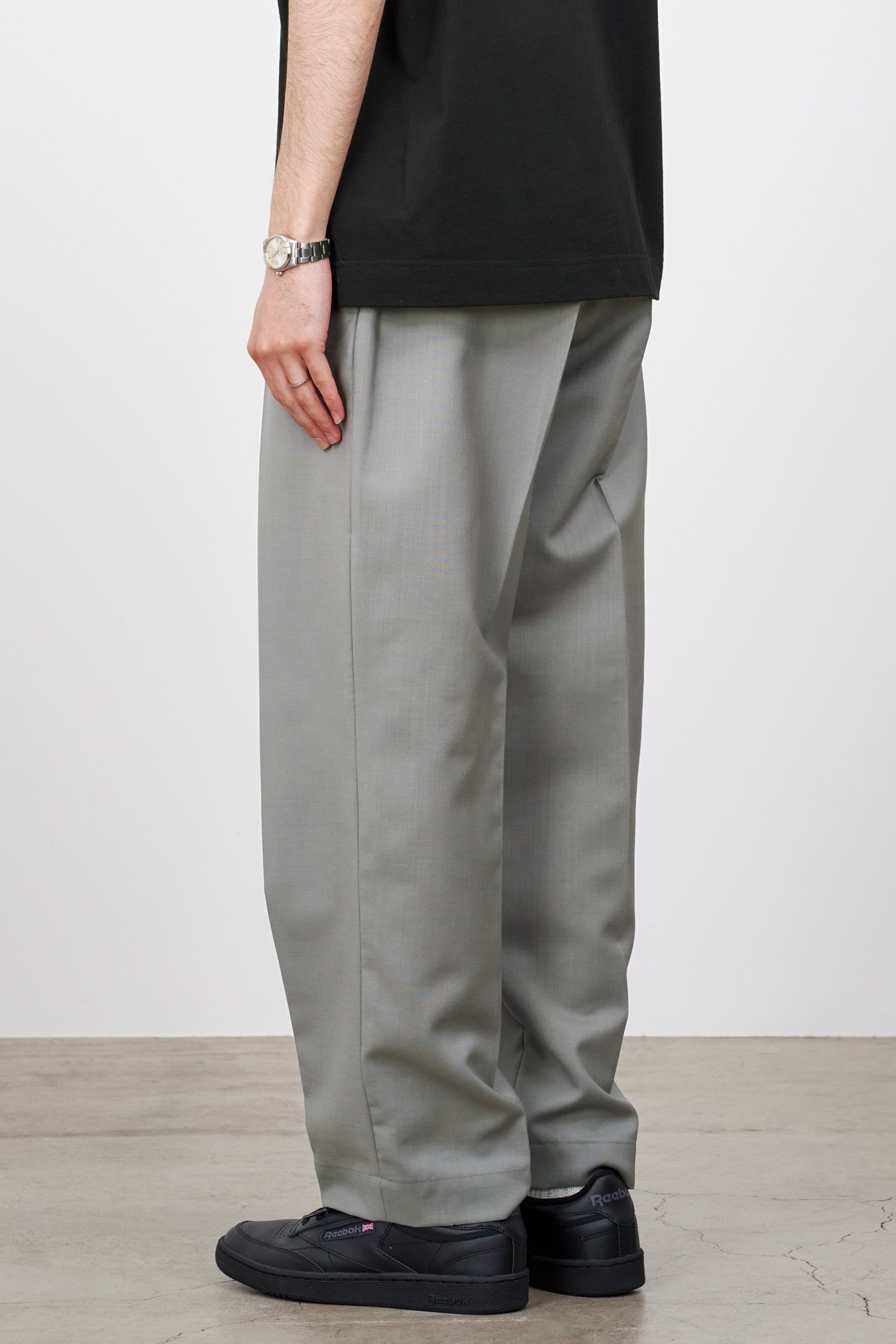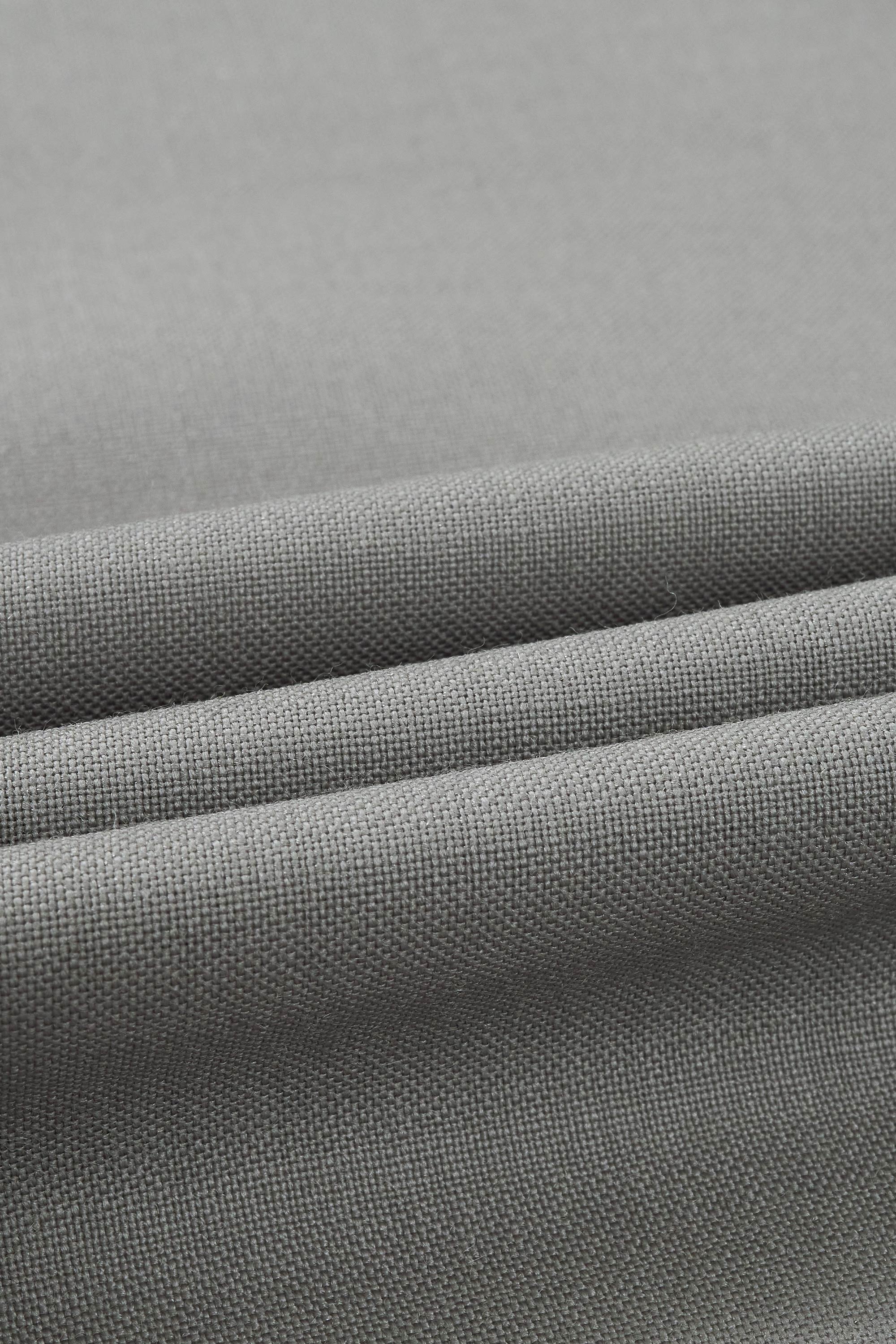 /
オーガニックウールモヘアトロピカル ステッチレストラウザース, Gray
Design
These trousers have a clean look. By eliminating the stitching on the waist belt, this item is a little different from ordinary pants and creates a sense of discomfort in a good way. Elastic is added to the back of the trousers for added stretch. This makes them more comfortable to wear and also reduces tightness when sitting.
The silhouette is a cocoon fit that expands from the waist to the knees and then tapers gently to the hem. These pants have an elegant line with a moderately relaxed feel.
Recommended Comments
The clean look of the waist without stitching brings a fresh look to your outfit when worn tucked in. When worn high on the waist, the cocoon silhouette also creates a beautiful line, adding elegance to warm-weather outfits.
The elasticized back waist is a detail that gently supports this way of wearing. You will be able to keep a cool face without feeling constrained in the stomach or waist area. The breathable, dry-touch tropical material is also great for keeping you cool and comfortable even in summer.
It is also recommended to wear it as a set with a jacket made of the same fabric and an organic cotton shirt tailored in the same color.
85% WOOL 15% MOHAIR
The warp yarn is made of organic wool from Argentina, and the weft yarn is a blend of wool and mohair.
The swollen fabric is carefully woven on a Schonherr loom over a long period of time, and retains its three-dimensional effect with the unique elasticity of mohair. The elegant luster that can be glimpsed here and there is also attractive.
It is a recommended fabric for this season that keeps a dry touch in hot weather.