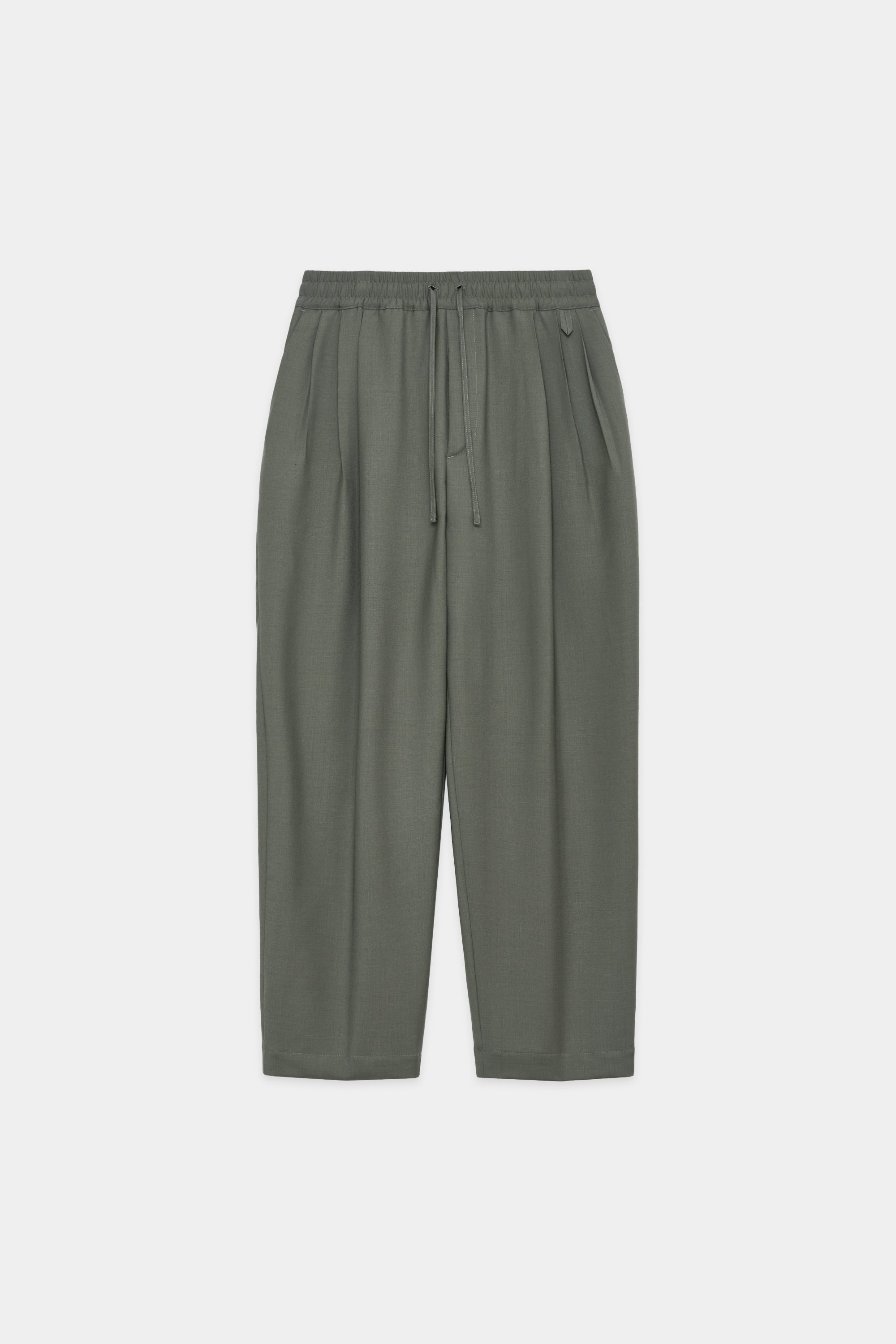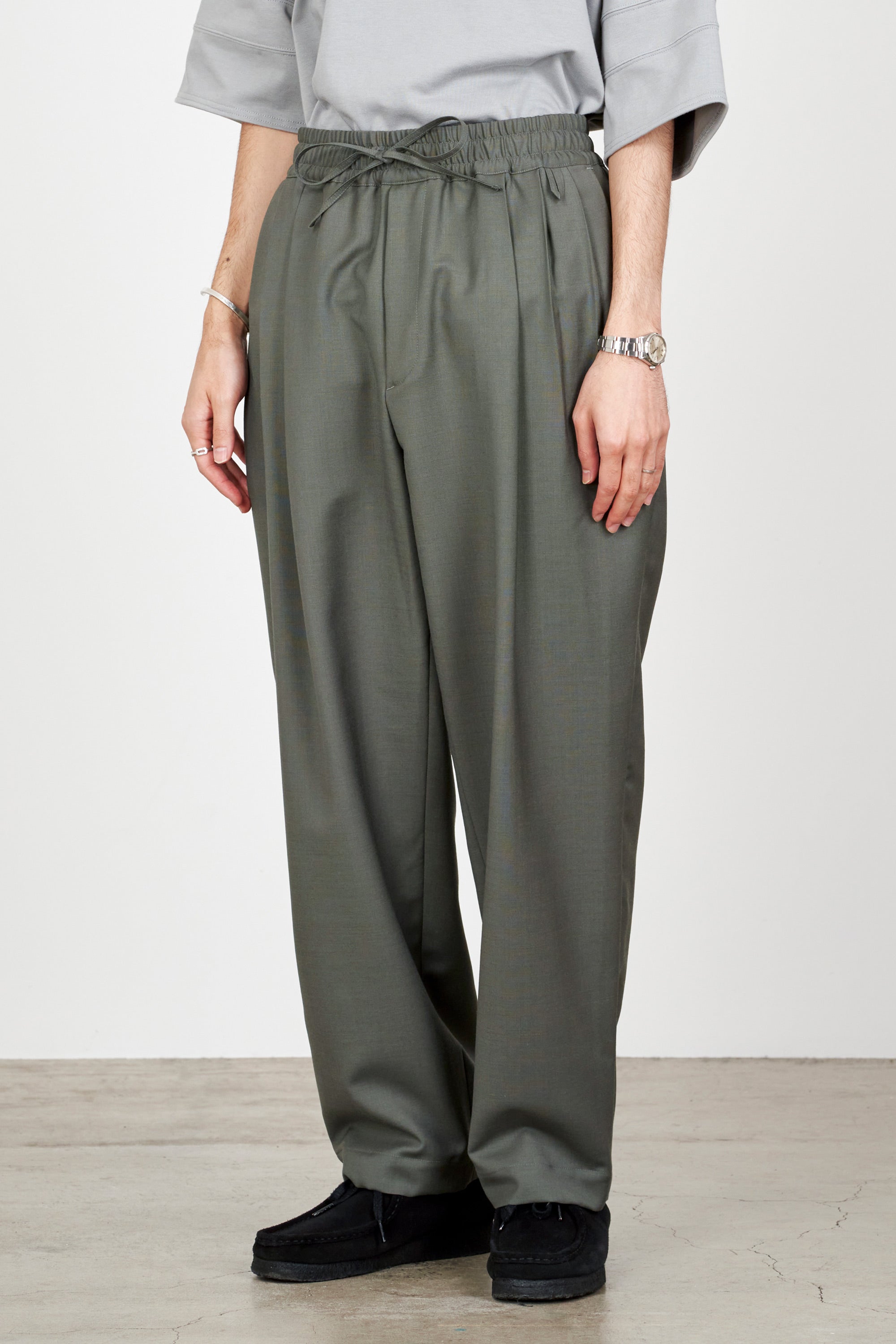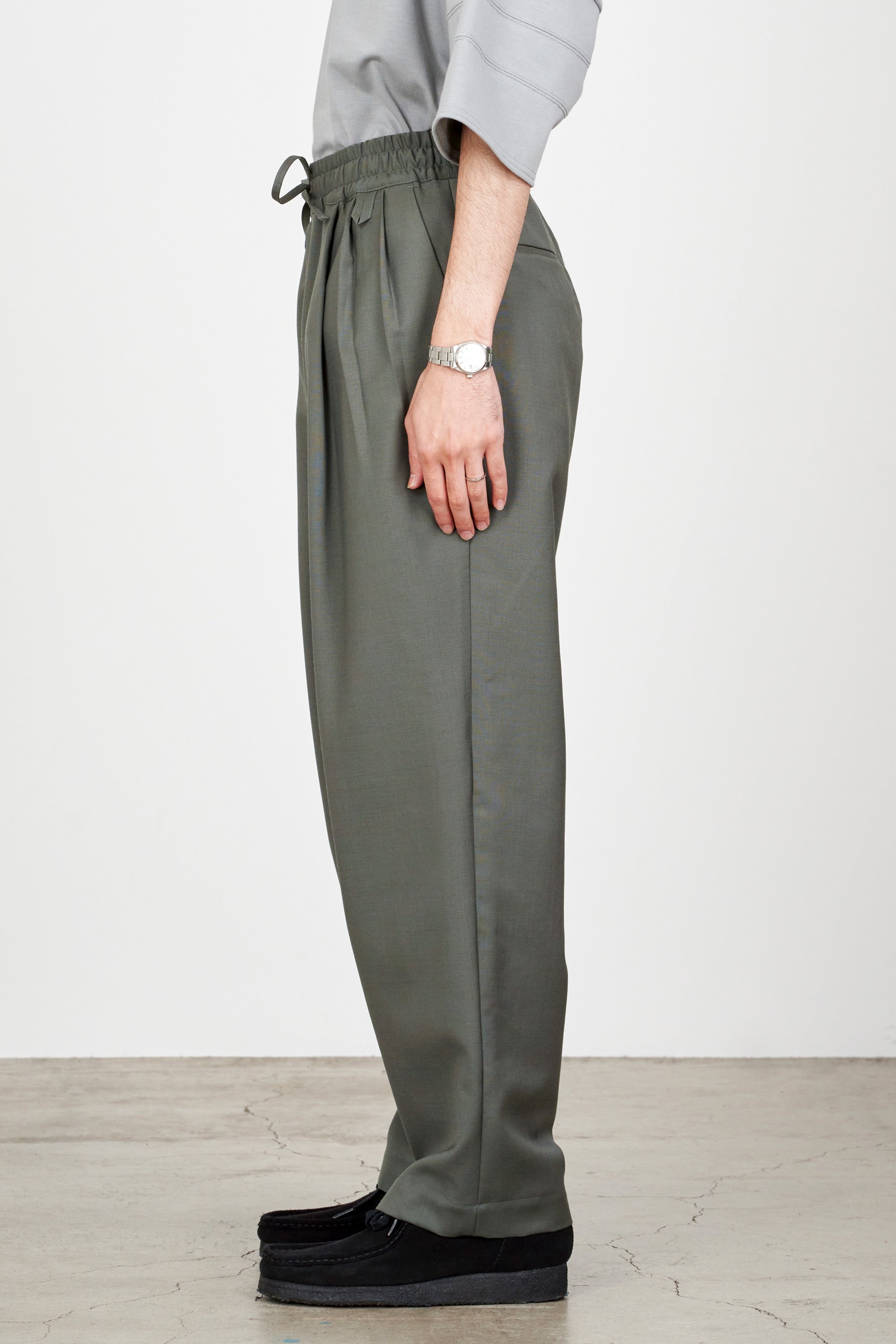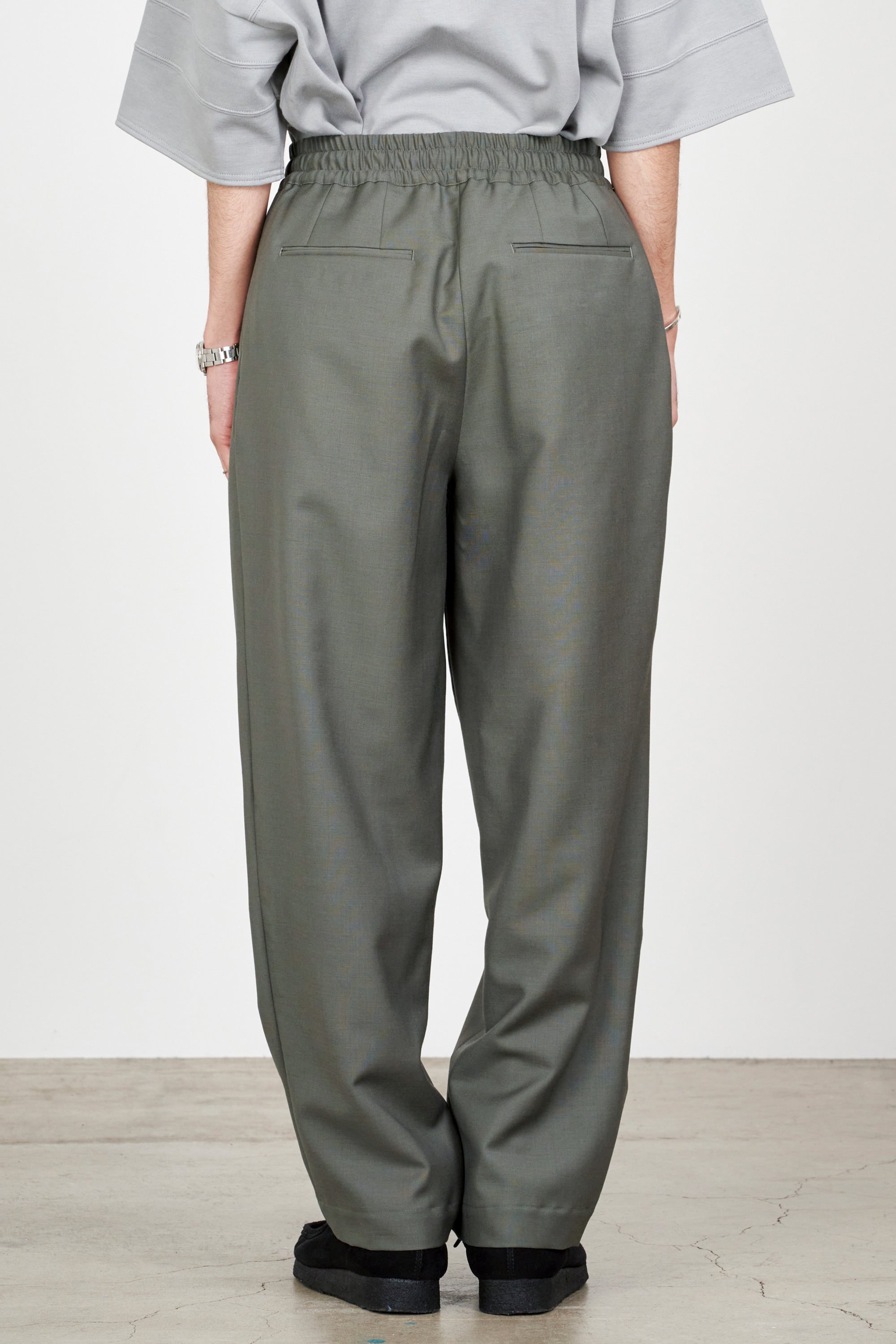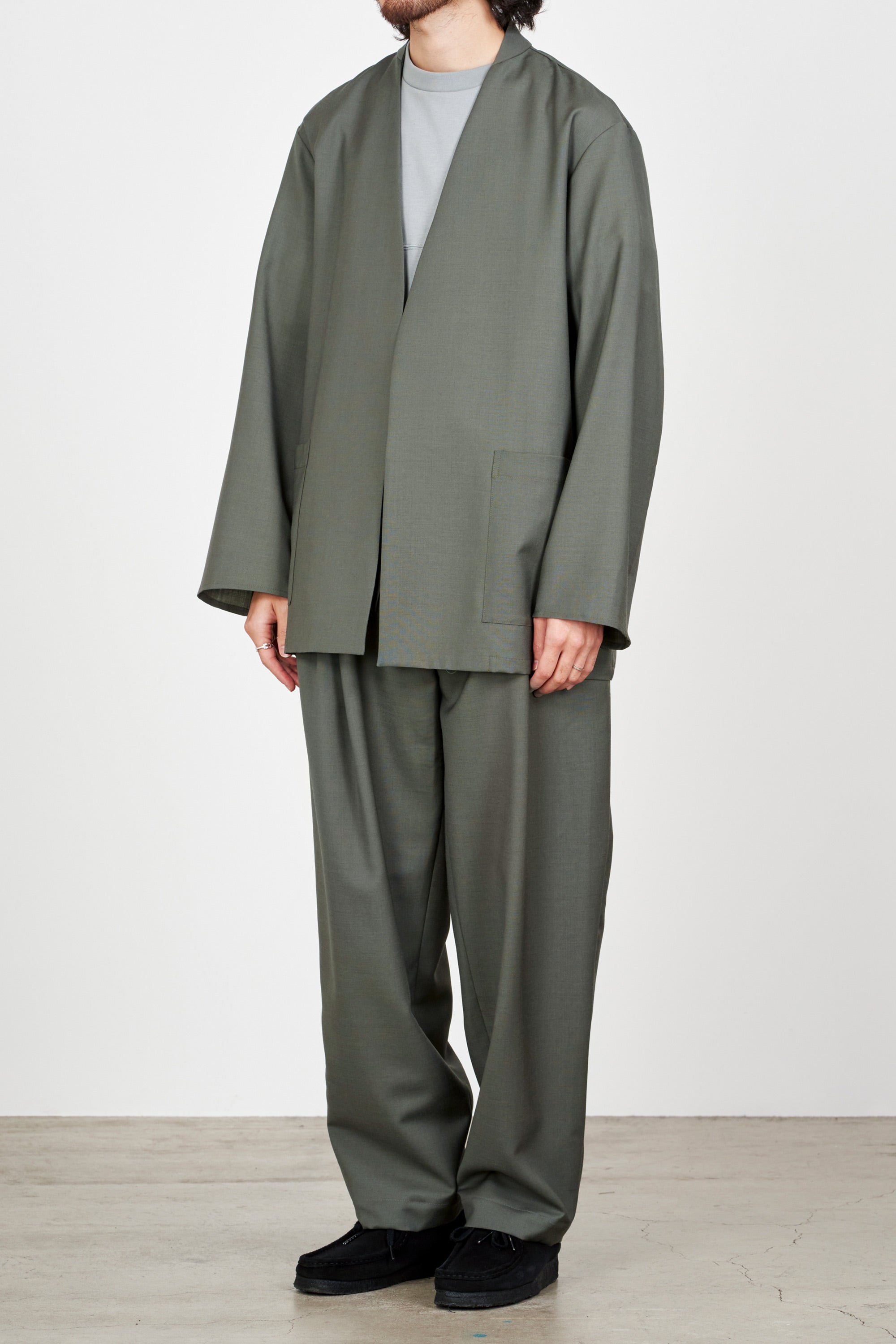 /
Organic Wool × Mohair Tropical 3tuck Easy Pants, Sage Green
Design
The 3TUCK EASY PANTS feature three tucks at the front.
The inseam is slightly deeper and the silhouette is finished with a good amount of room.
The tapered shape eliminates sloppiness and creates a classy line. The waist is easy to wear for a comfortable fit.
A lanyard is attached at the left hip for attaching accessories such as keychains.
Recommended comment
The 3TUCK EASY PANTS have an elegant, yet moderately relaxed feel.
The characteristic of this item is its elegant yet not too stiff atmosphere. The 3-tuck design is made from a material with a relaxed feel, which creates a beautiful drape.
The fabric is airy, so it can be worn comfortably in the warmer seasons.
It is also recommended to wear with the jacket of the same fabric as a set-up.
Item number/name
Item number: M23A-09PT01C
Item name: ORGANIC WOOL × MOHAIR TROPICAL 3TUCK EASY PANTS
85% WOOL 15% MOHAIR

The warp is made from organic wool from Argentina and the weft from a wool-mohair blend. The fabric is firm and resilient, keeping the item's three-dimensional appearance and resisting wrinkling. The fabric is carefully woven using a Schonghel loom that moves slowly at low speed, resulting in a fabric with a tightly packed degree. It is also attractive in that it keeps a light and dry touch even in hot weather.