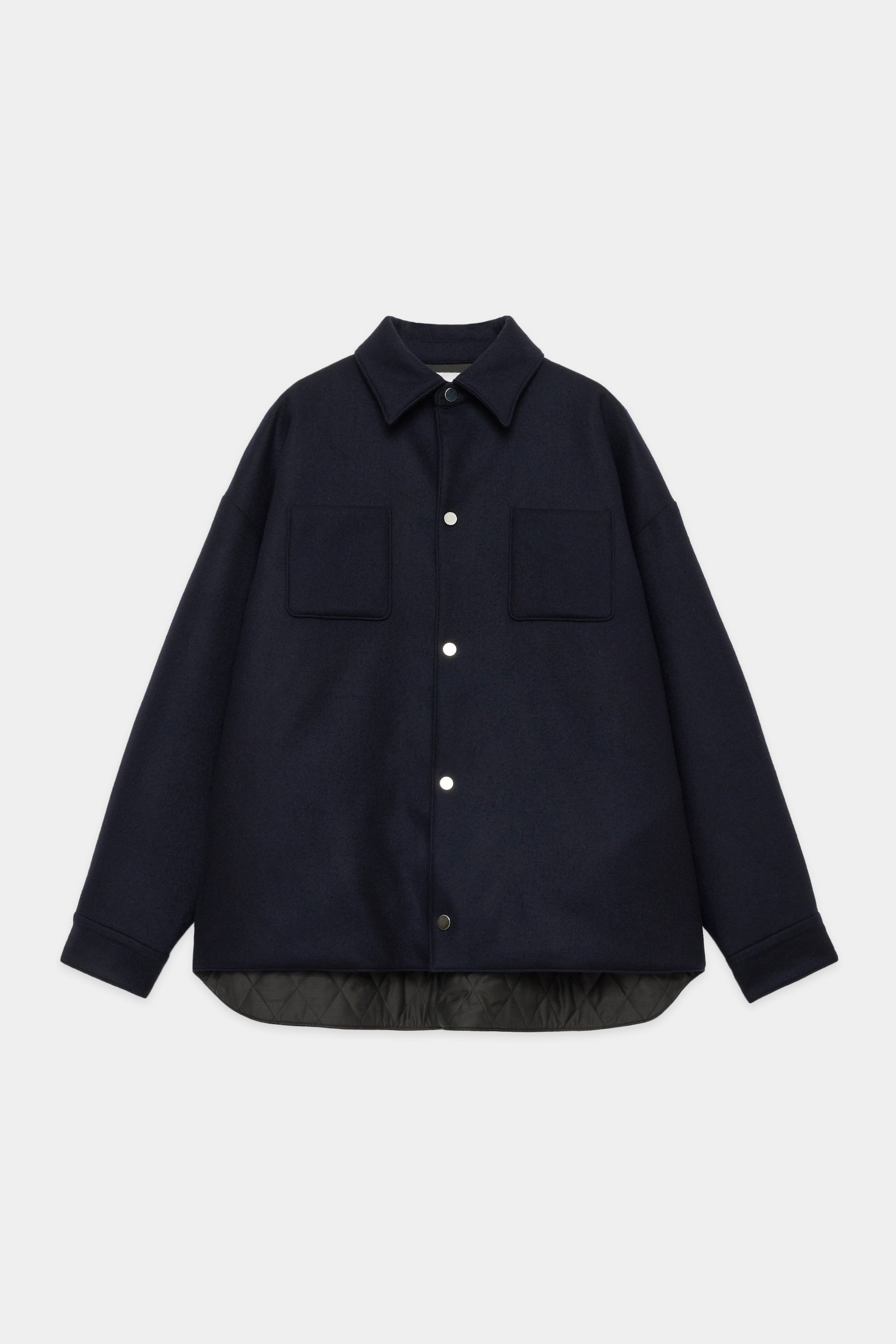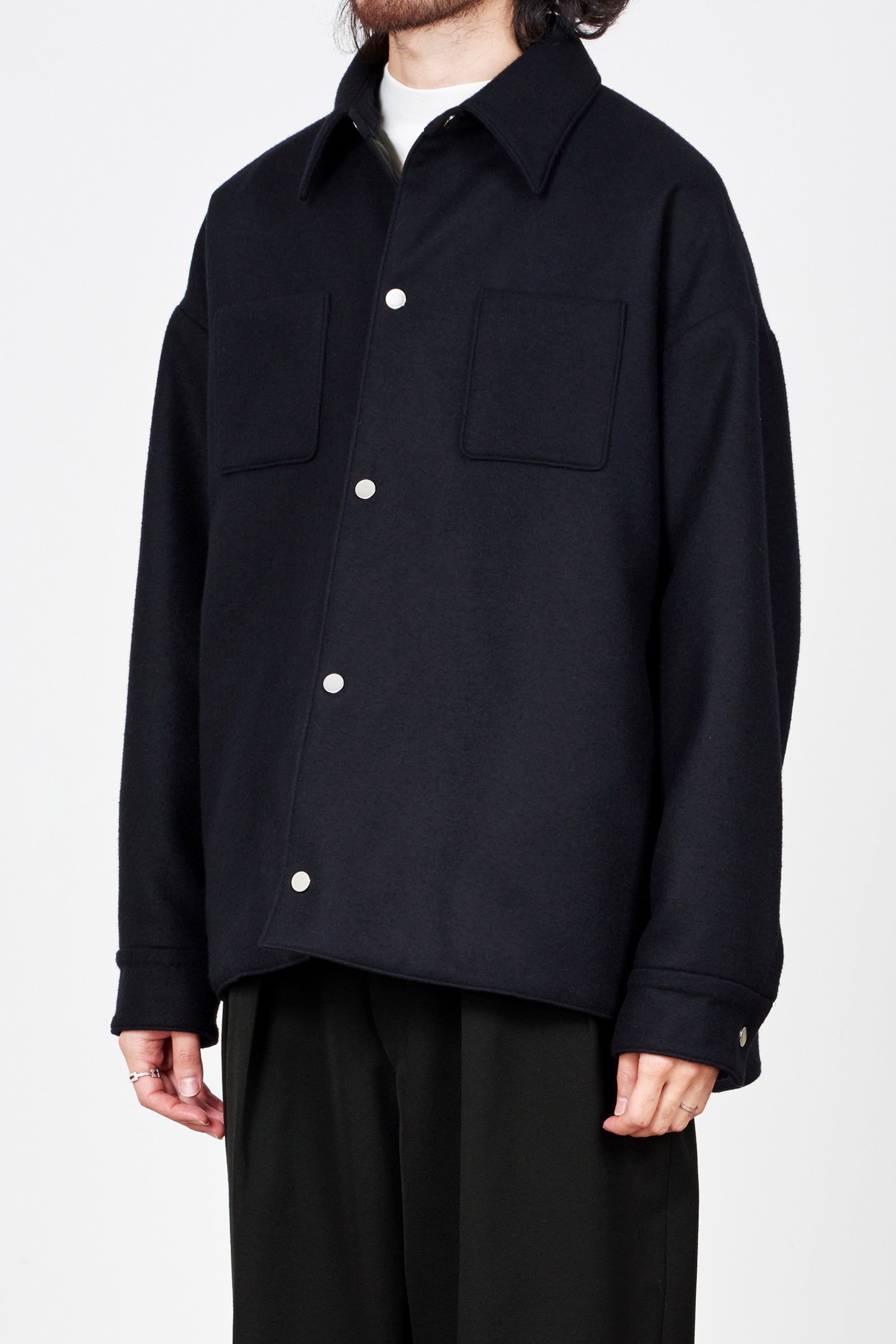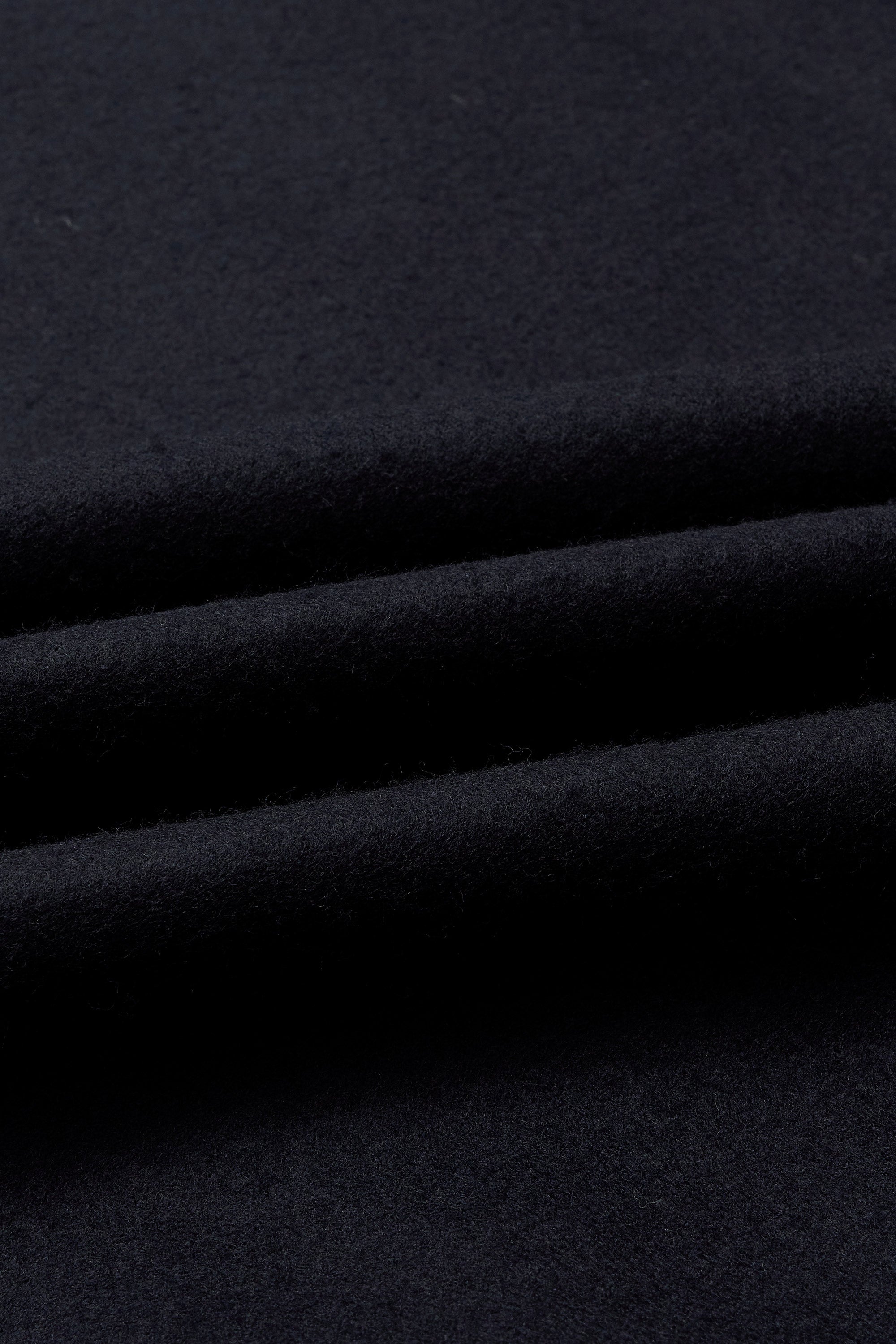 /
2/72 オーガニックウール 二重織 メルトン パッファー シャツ ジャケット, Navy
Design
This shirt jacket is made of smooth melton fabric. The shoulders are dropped and the body has a rounded silhouette with a generous width. The length is intentionally set short so that the wearer can enjoy layering.
Pockets on both the left and right sides of the chest, and pockets on the waist using hagi are also provided. Dot buttons are used on the front for a clean look.
It is filled with recycled polyester and cupro padding, making it both lightweight and warm. The lining is an original fabric made of cupro and organic cotton, which also makes it easy to slip the sleeves through.
Recommended Comments
This item can be used as both outerwear and innerwear.
It can be used as a light outer layer before midwinter, and when it is cold, a coat can be worn over it. Melton is often thought of as thick and heavy, but this shirt jacket made of delicate, smooth organic wool is light and supple. So no matter how you wear it, it is comfortable to wear.
Product Number/Product Name
Product No.A22C-17BL01C
Product name:ORGANIC WOOL MELTON PUFFER SHIRT JACKET
100% ORGANIC WOOL
Organic wool melton fabric from Argentina, South America. The delicate raw material is spun into fine count yarn to create a melton of moderate thickness. The fabric is light and supple, making it more comfortable to wear than ordinary melton. The smooth texture and elegant look of the material are also characteristics of this fabric.