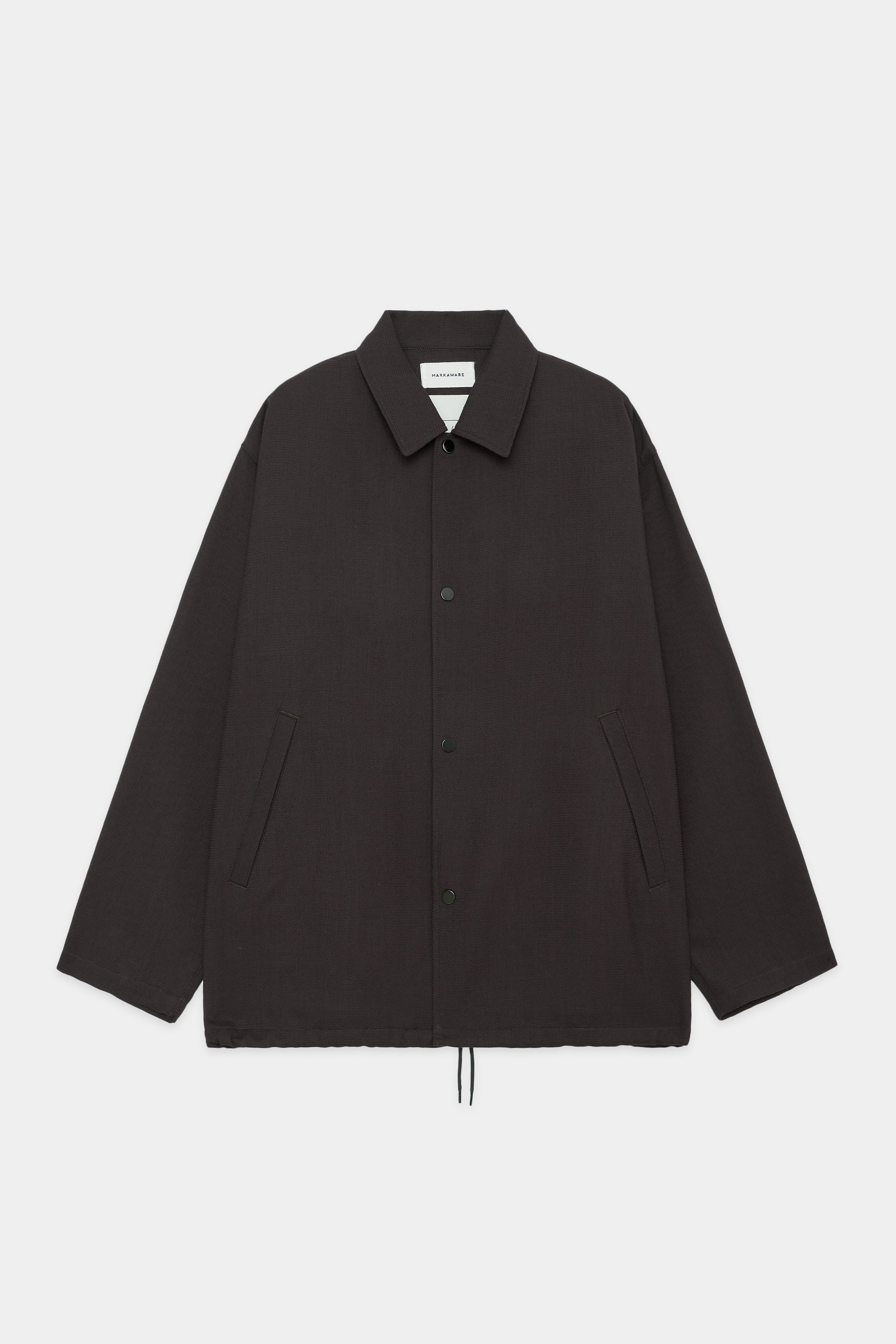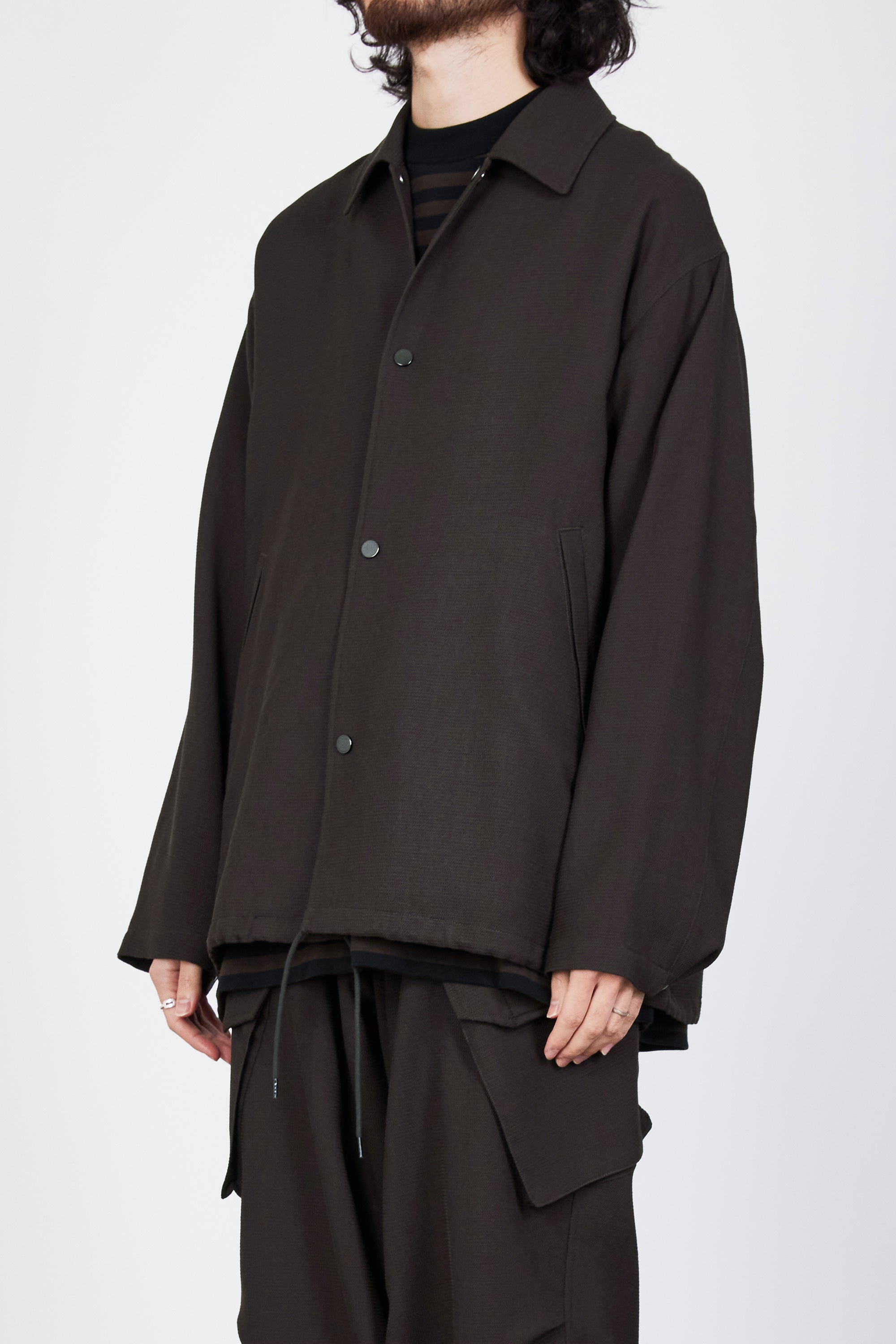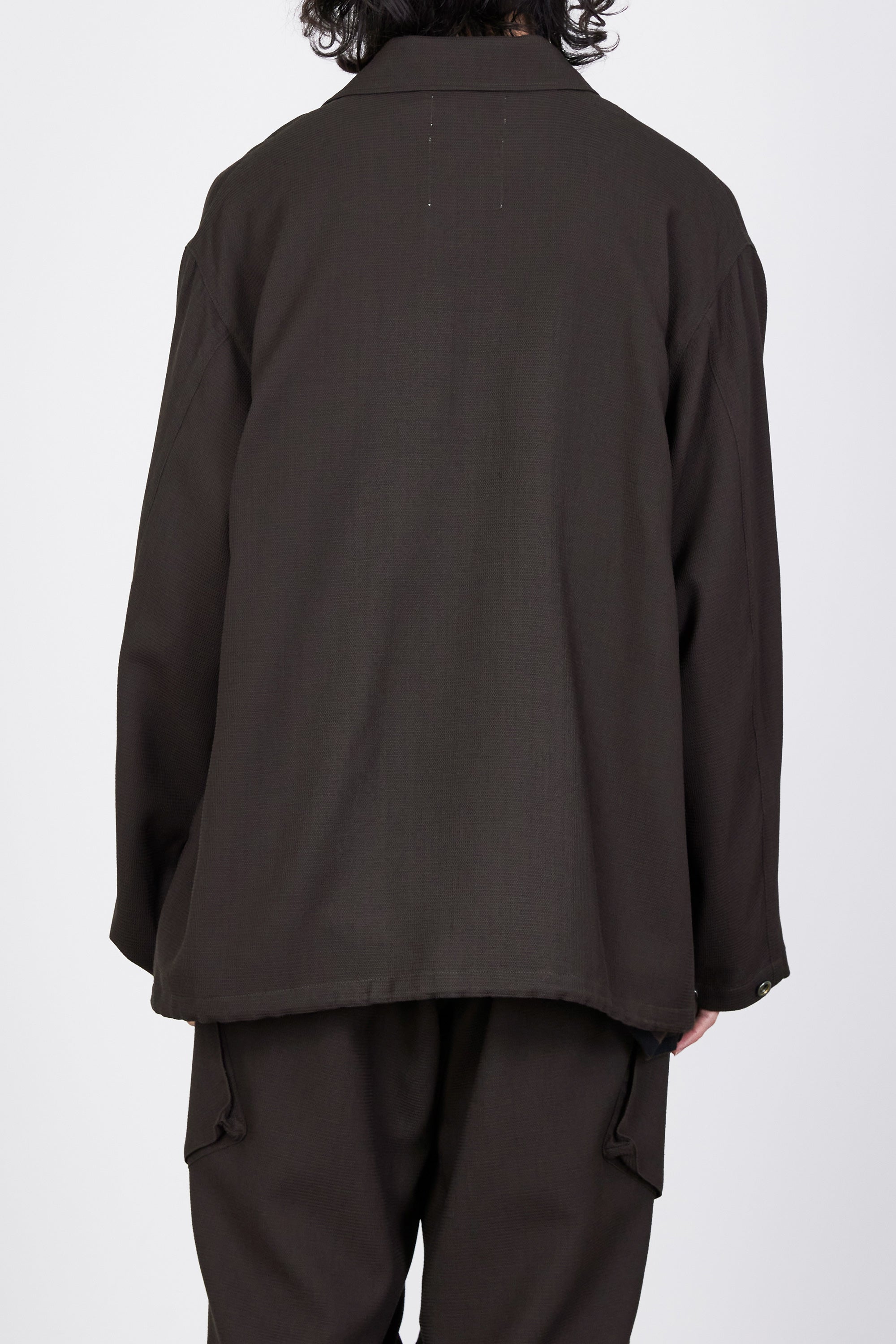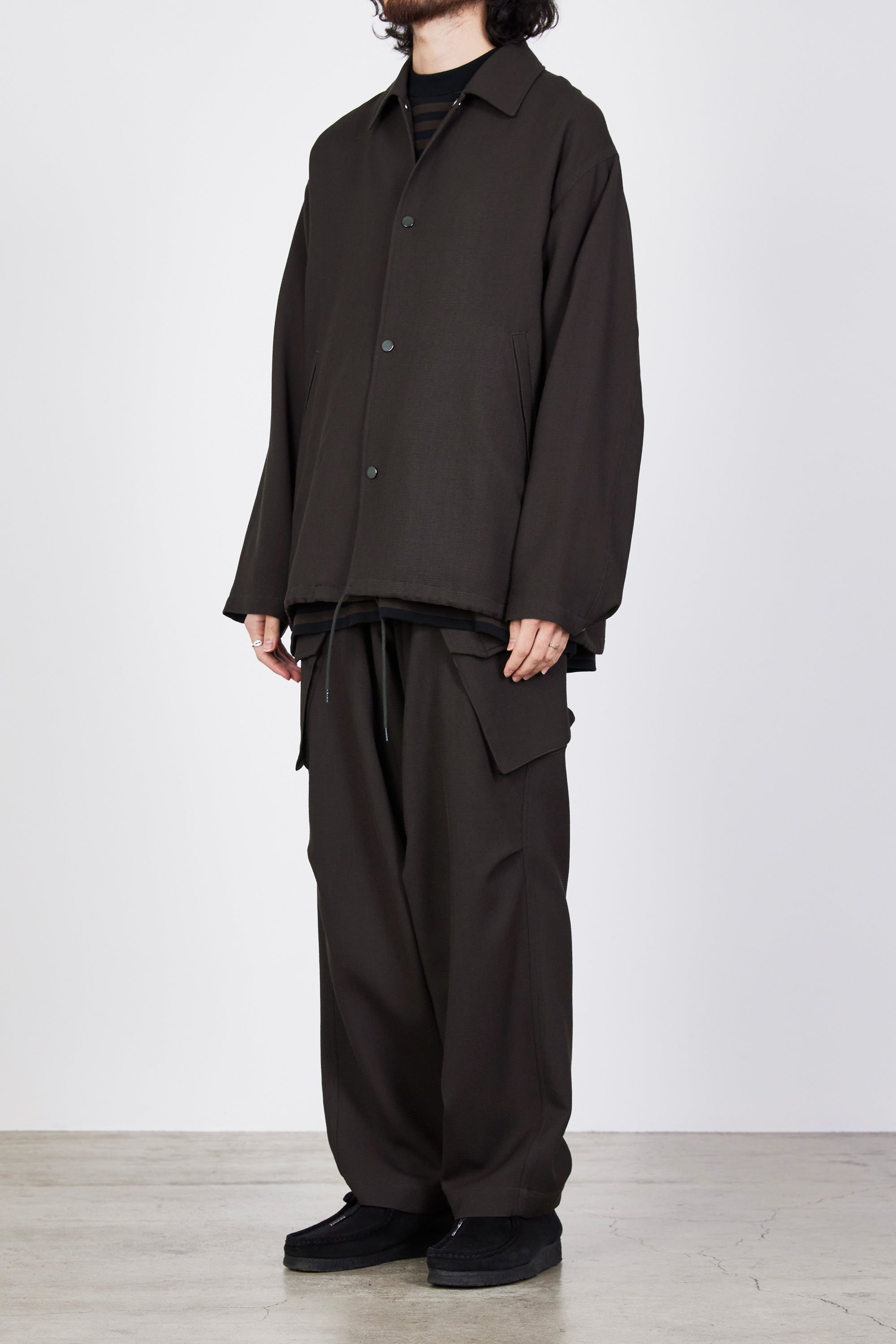 /
ORGANIC WOOL HONEYCOMB COACH JACKET, Dark Brown
Design
Coach jacket tailored in a simple design. The moderately roomy silhouette and flat dotted buttons give it a modern flavour. The drawcord at the hem allows the silhouette to be adjusted.
Recommended comment
While most coach jackets are tailored from nylon, this one is made from organic wool with a honeycomb structure.
The fabric's unique fine, uneven look and matte texture combine to create an elegant finish that is easy to match smoothly with slacks.
Item number: A23A-10BL01C
Item name: ORGANIC WOOL HONEYCOMB COACH JACKET
100% ORGANIC WOOL
Organic wool from Argentina is used, spun into a fine 80-ply yarn and woven into a honeycomb structure. The high breathability of the mesh-like texture and the crispness of the high-fired wool make it a fabric that can be worn cool even in midsummer. The crisp elasticity and fall of the wool also give it a good tailoring appearance.