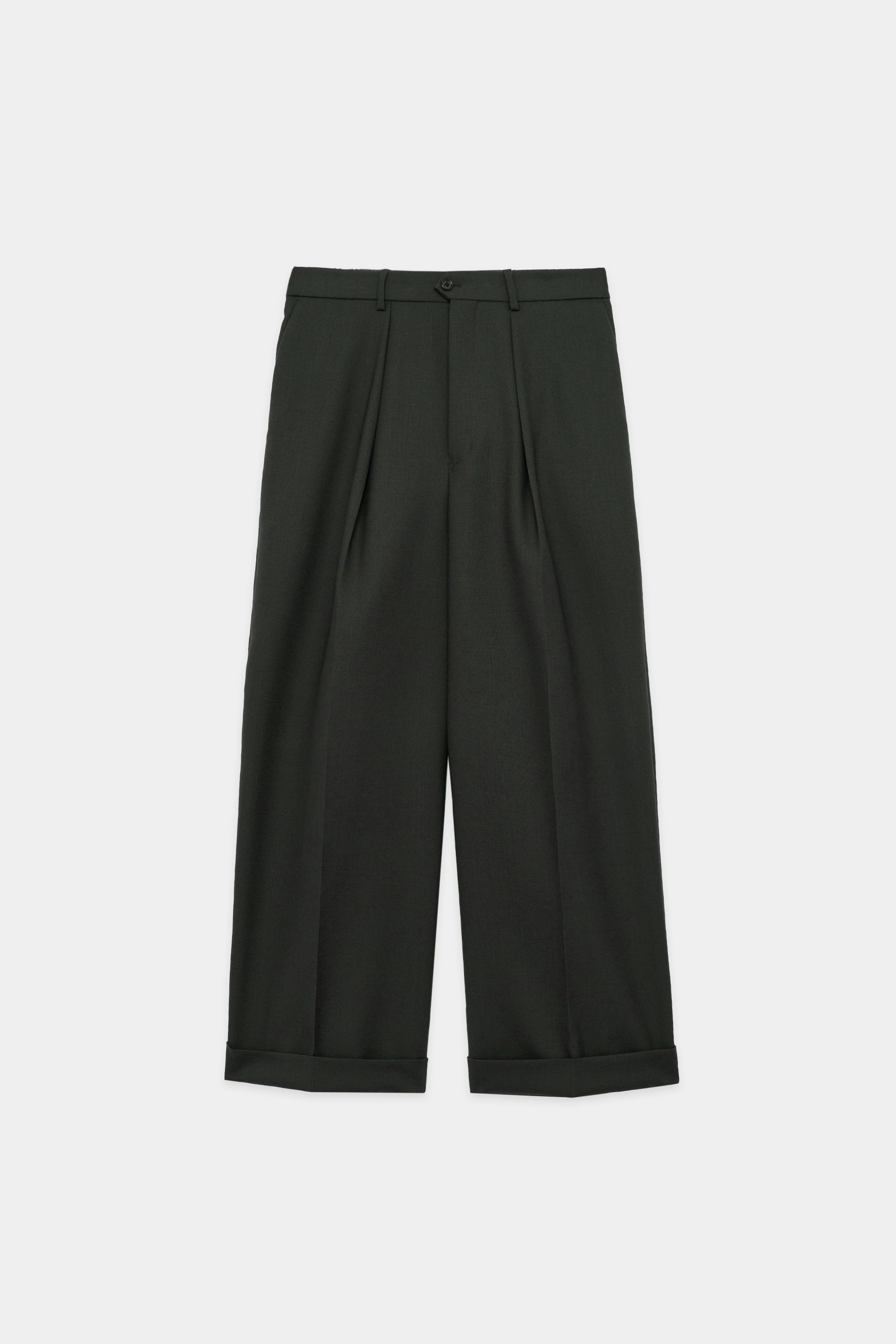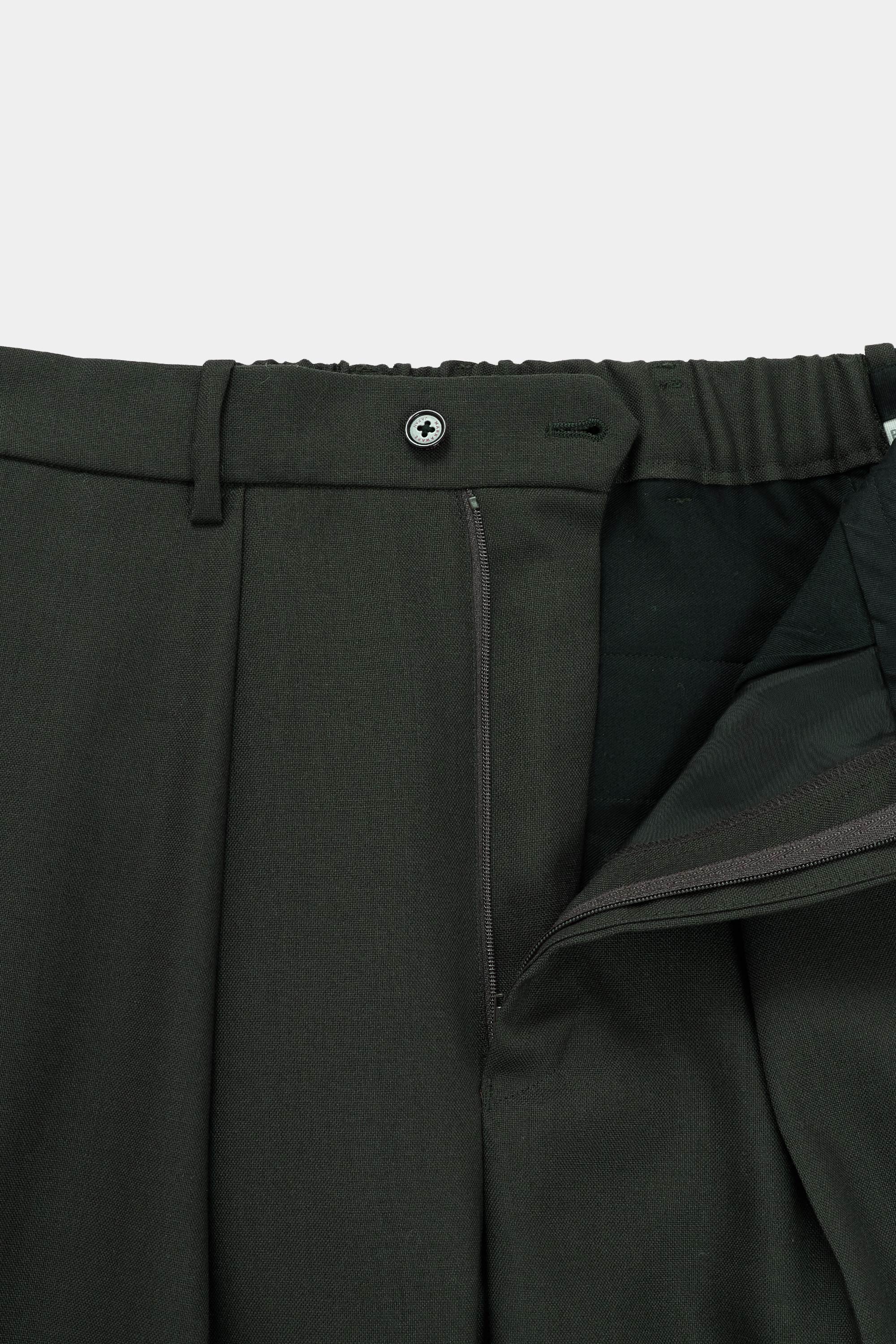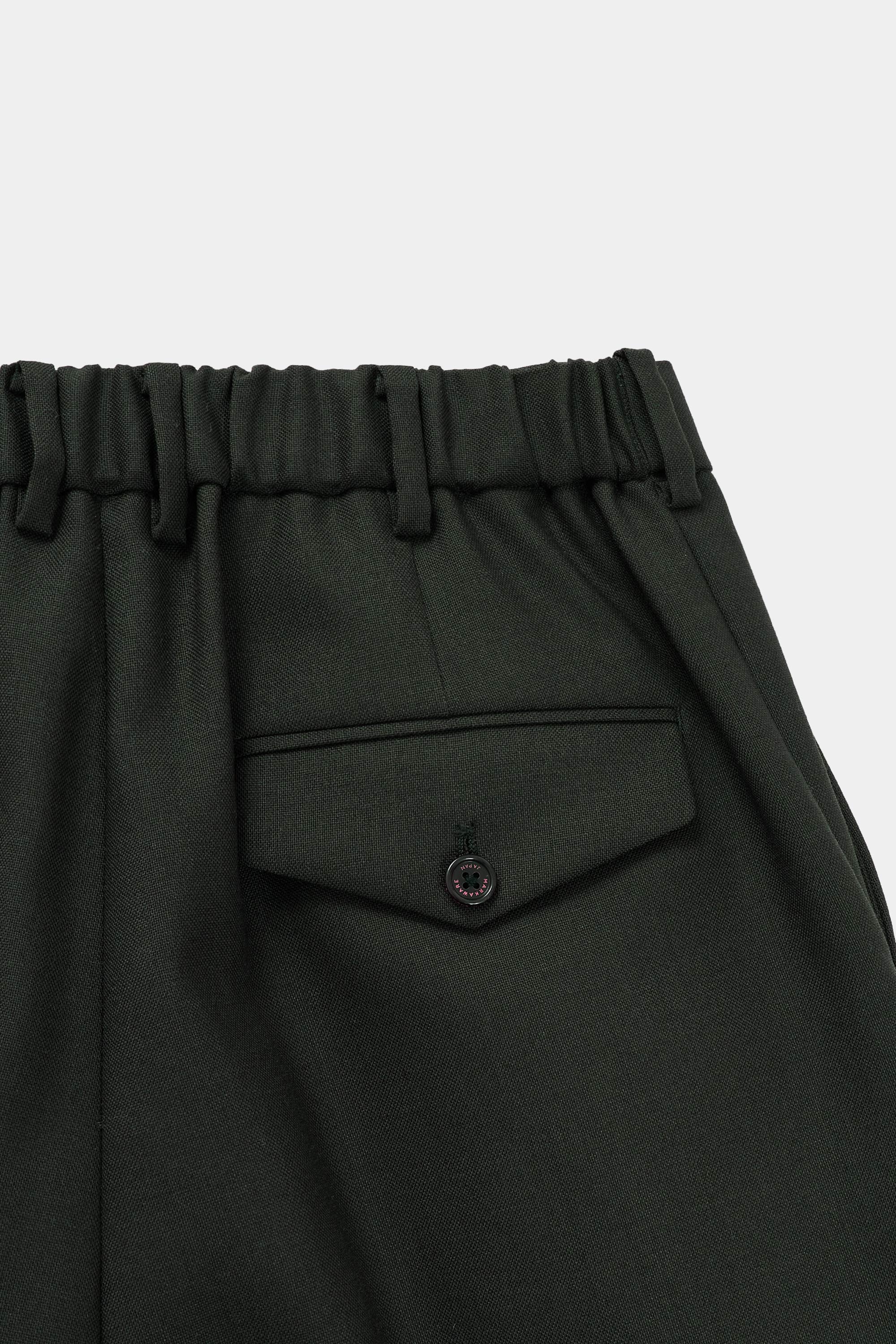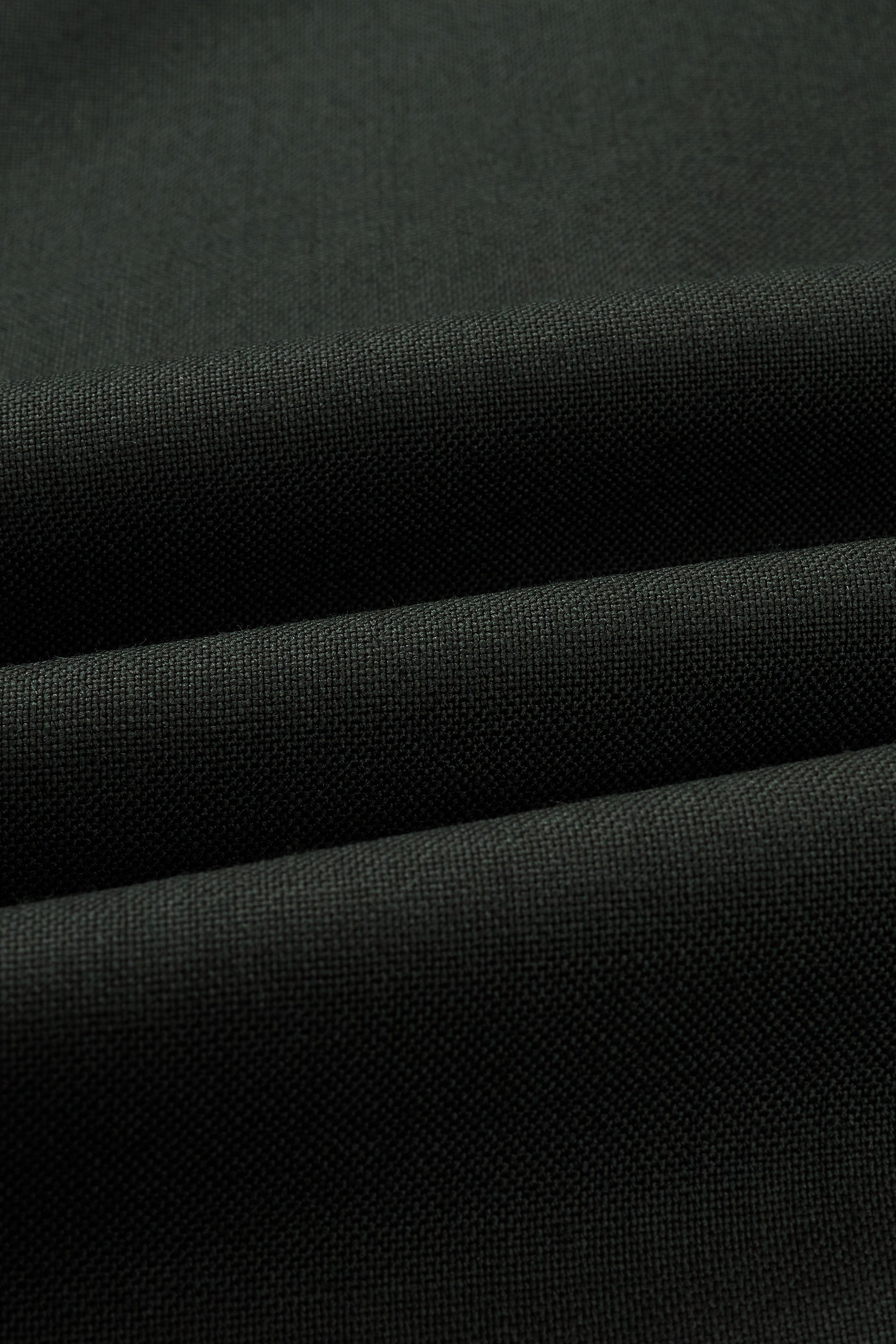 /
オーガニックウールヘビートロピカル プレーテッドワイドトラウザーズ, Dark Olive
Design
A pair of slacks that feature a wide silhouette with generous volume. With a silhouette that broadens from the waist to the knee due to its deep tucks and then creates a beautiful body line falling smoothly from there straight to the ankle hem. Uses a stiff fabric that best fits pants with this pattern, with the combination of its wide silhouette and crisp fabric giving a cool and masculine look to your outfits.
With an elastic at the back of the waist, the slacks are designed to fit a wide variety of body types. In addition to that, as it is less stressful to wear when sitting or bending down due to its build, it is also incredibly comfortable to wear.
Recommended Comments
Just from the voluminous, wide silhouette, one can sense the high level of attention placed in and quality of this item's design. Just in wearing it one can increase their fashionability, and even on an emotional-level feel the confidence that exudes from this piece become one's own. A highly recommended piece even for those who may think 'it seems pretty hard to style wide pants'. As for this, our confidence comes from this pair's carefully calculated silhouette. Looking to these details, one sees how the center crease and deep tucks prevent the silhouette from appearing too thick when viewed from the front. Yet, on the other hand, from the side one gets from its solid build the sense of a more masculine body line. While it is recommended to match this pair with similarly voluminous items for one's top so as to maintain a sense of balance, it is also possible to emphasize the silhouette of the pants by choosing a more compactly built top. We also recommend wearing this pair in coordination with our jacket made from the same fabric.
100% ORGANIC WOOL
Created with a tropical wool woven with an organic merino wool sourced from Argentina and defined by its thicker fibers (26.5 μm). While maintaining a crisp texture similar to English wool and a firmness and elasticity that accentuates the form of the garment, the fabric retains the lightness and breathability characteristic of tropical wools. A truly attractive fabric that keeps you cool even in the summer.