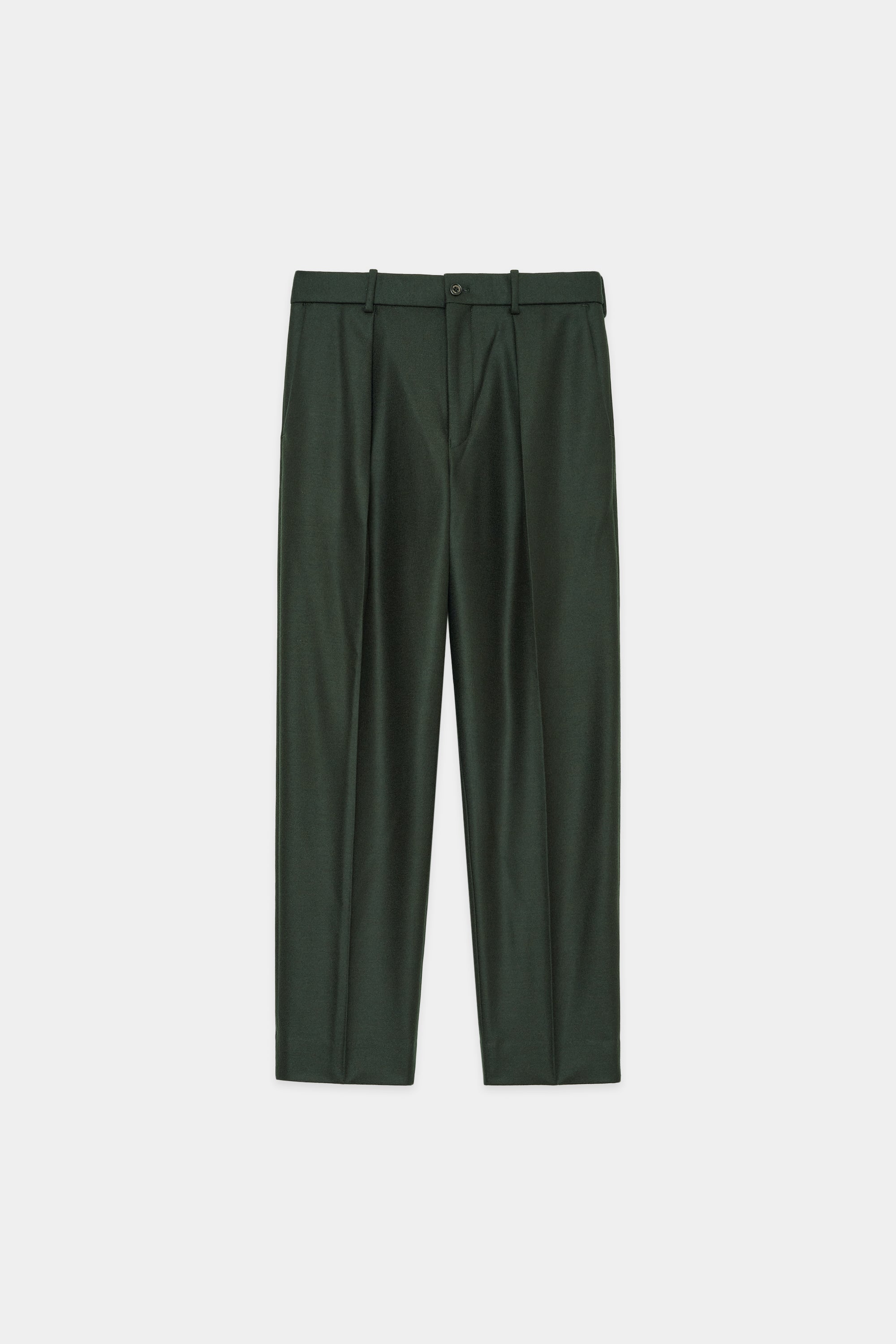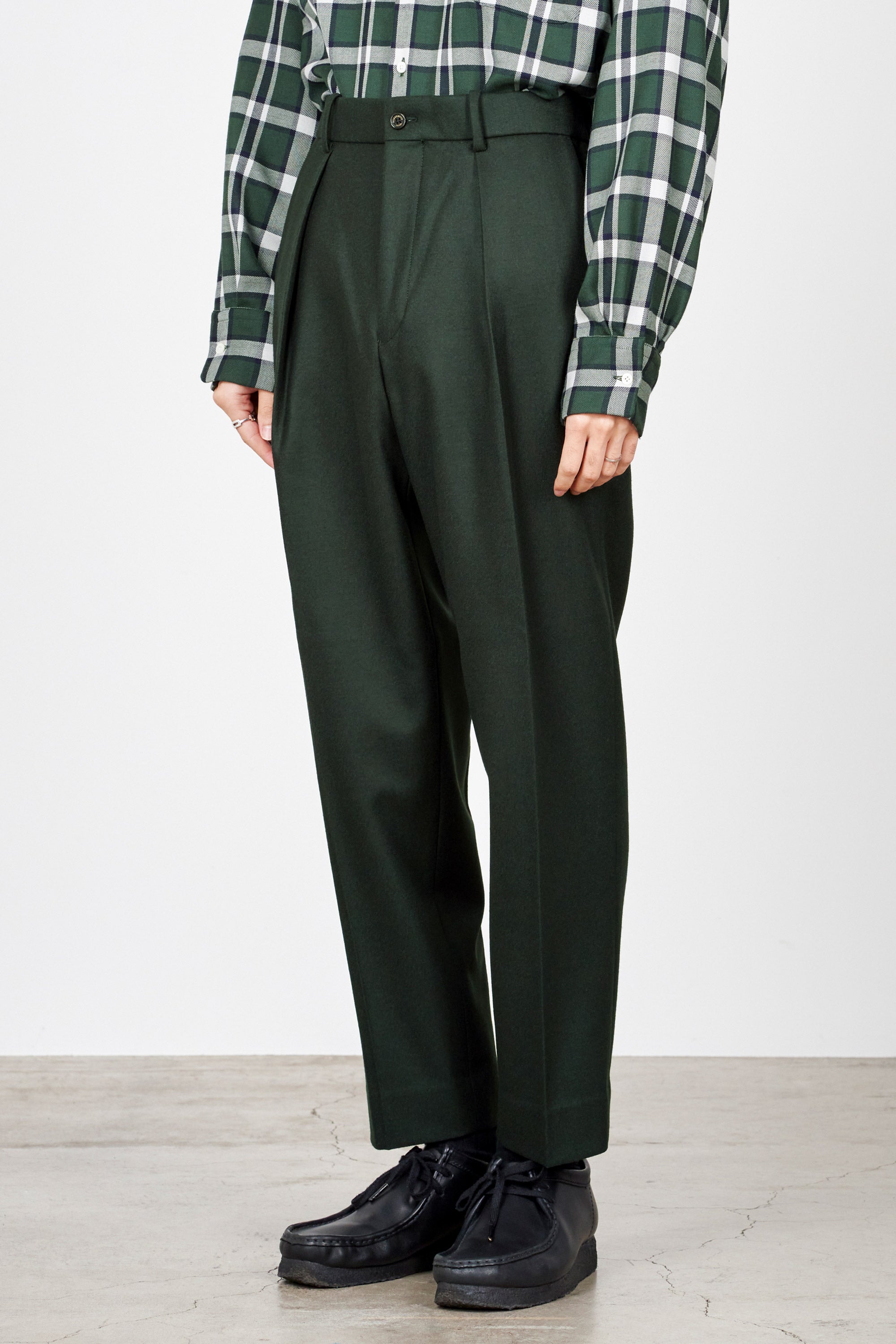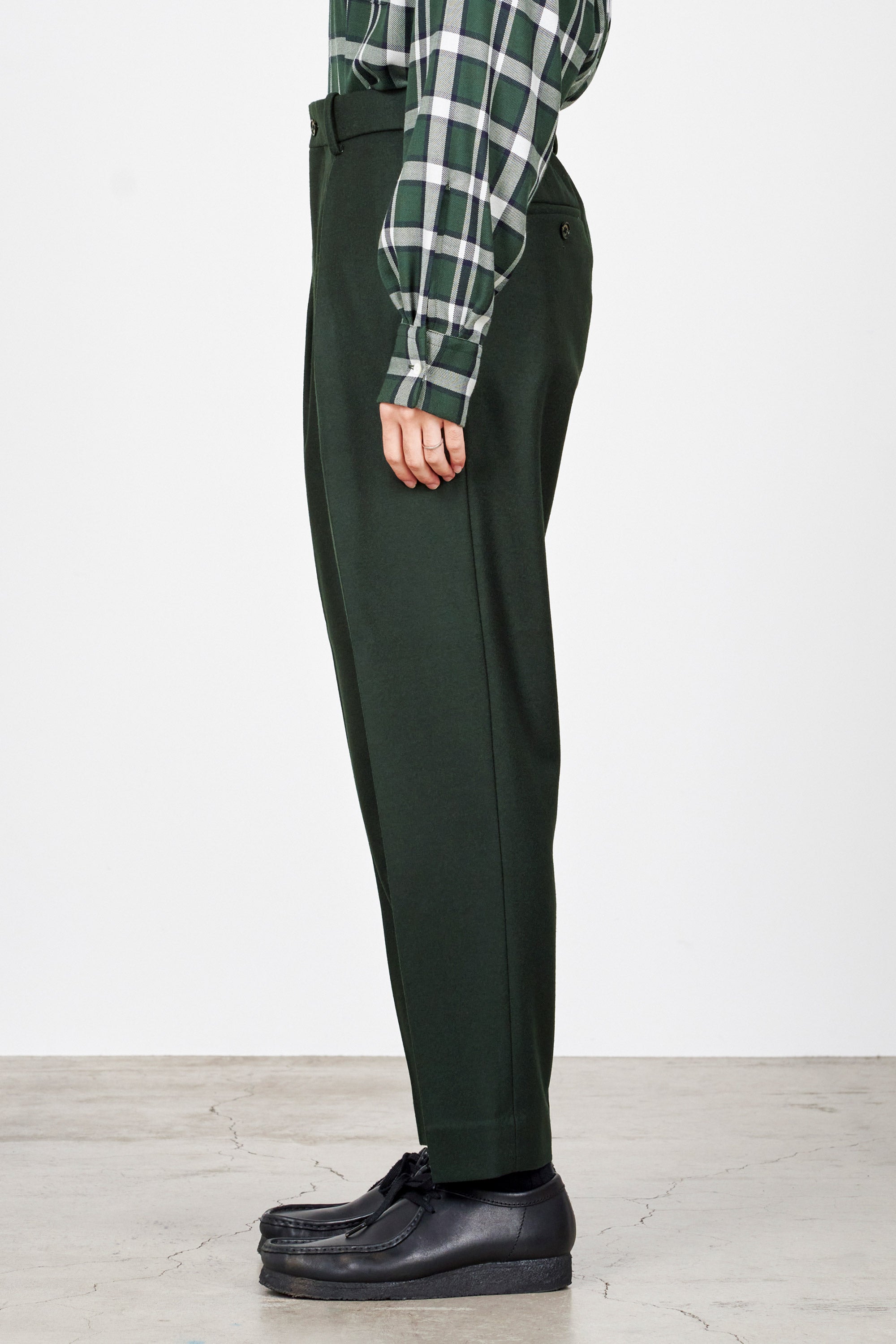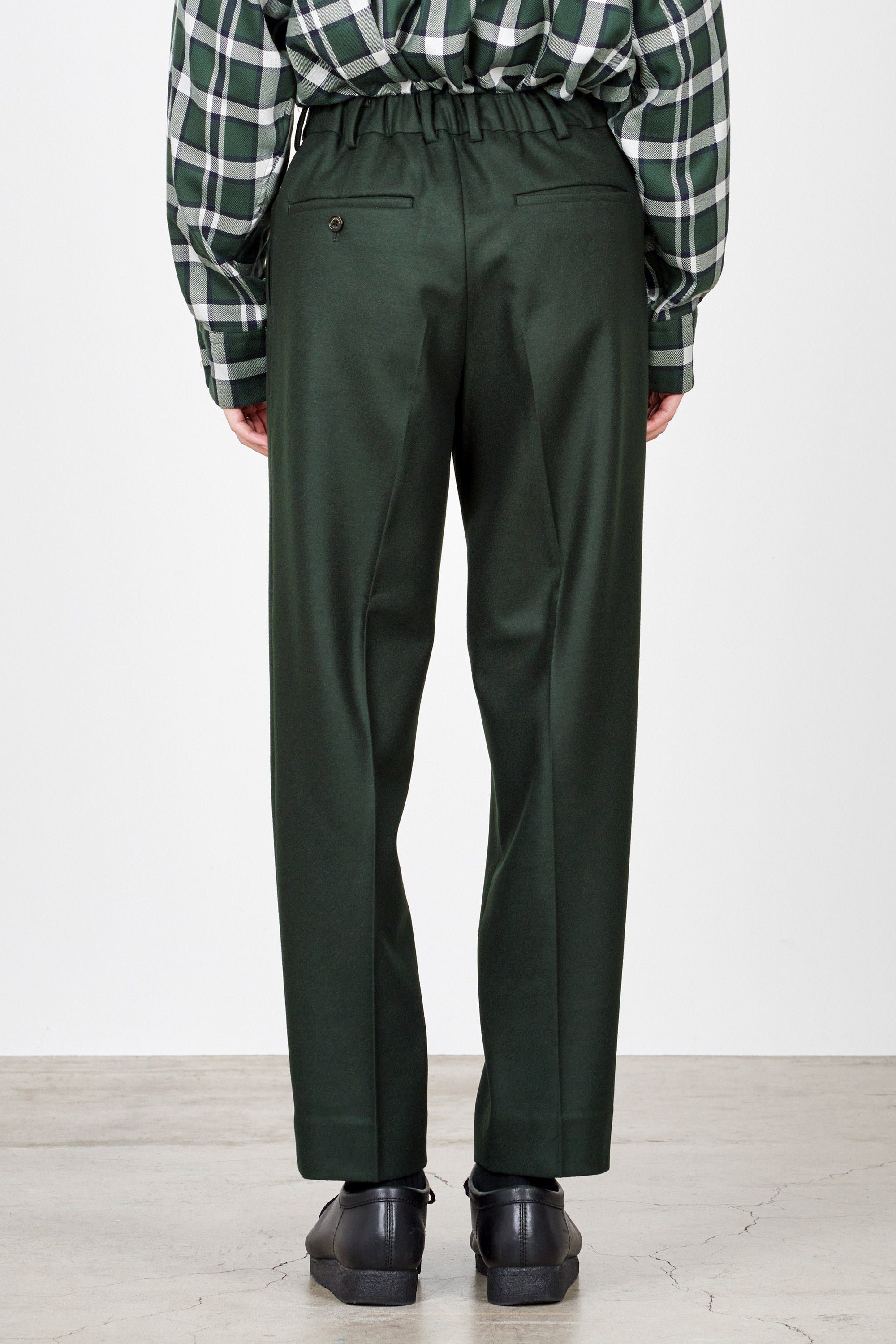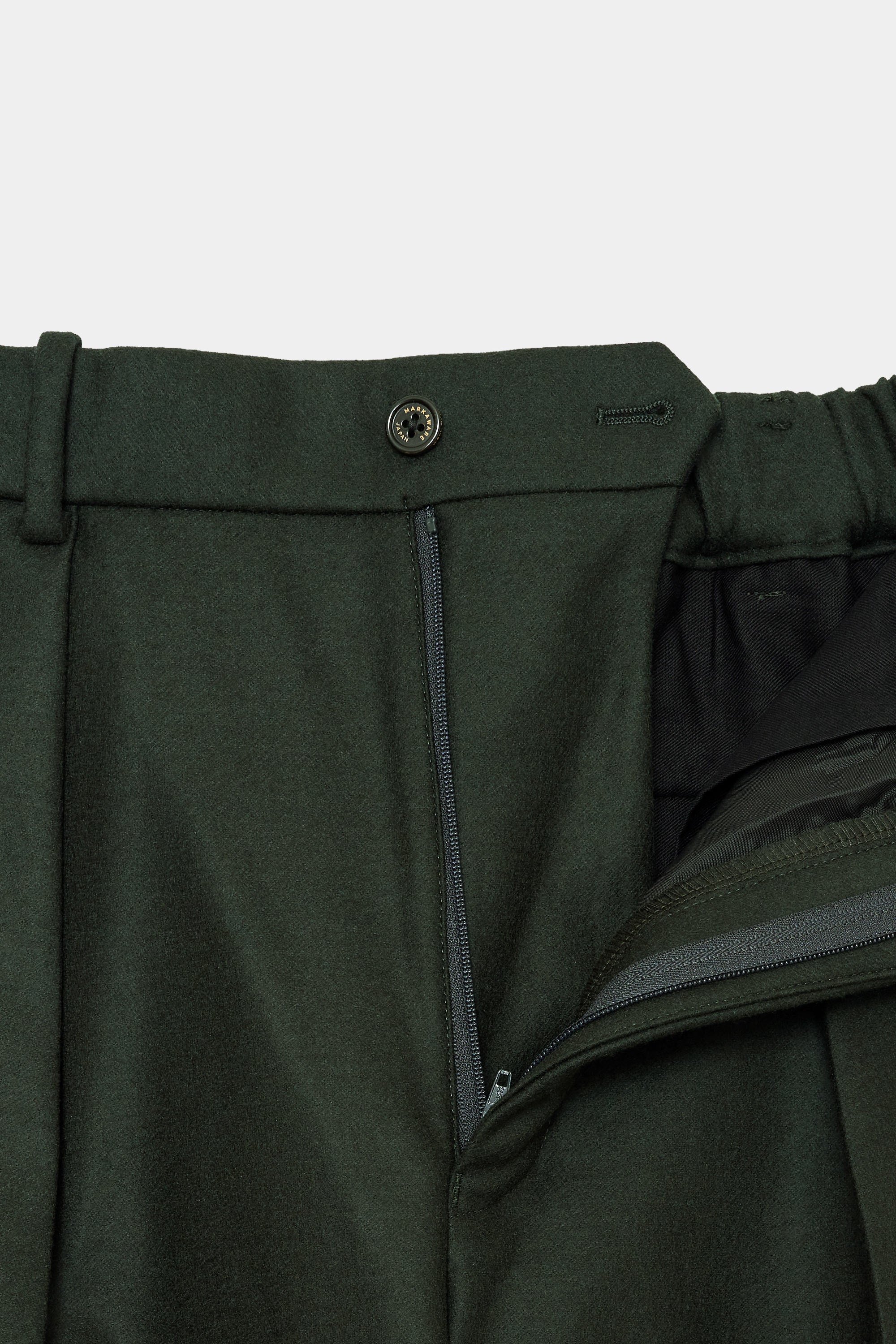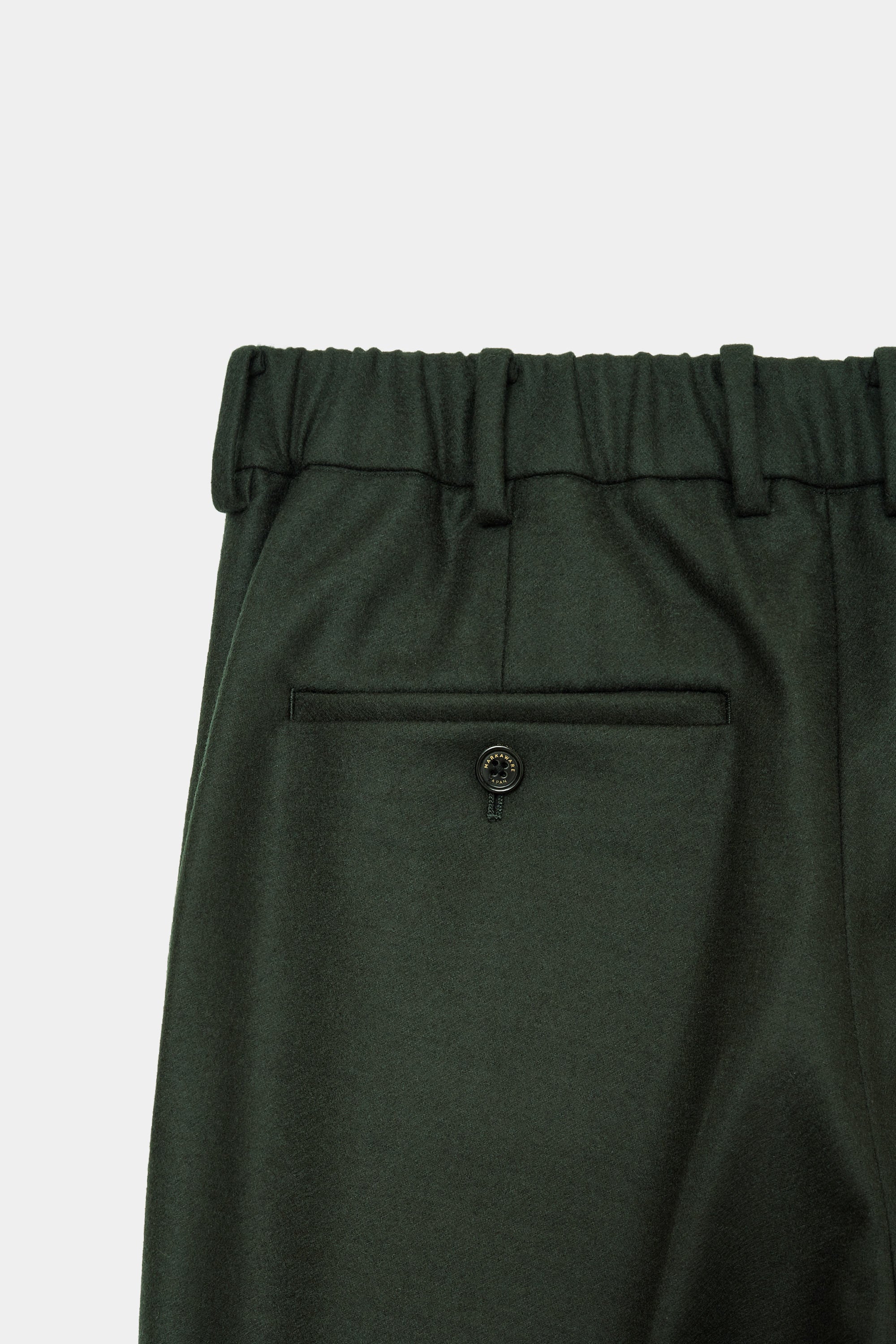 /
オーガニックウールサーキュラーフランネル ペグトップ トラウザース, Dark Turquoise
Design
MARKAWARE's classic "PEGTOP TROUSERS". The tapered silhouette is slightly roomy around the hips and sleek around the legs. The deep tucks in the front give a three-dimensional effect, creating a beautiful silhouette when worn. The perfect line, neither too thick nor too thin, makes this a popular item.
The waist is elasticated only at the back, designed to fit various body types. In addition to this, the stretchy fabric makes it less stressful and comfortable to wear when sitting or bending over.
Recommended Comments
These versatile slacks feature a silhouette with no peculiarities.
PEGTOP TROUSERS" are made of a fabric with an elegant sheen and deep coloring, and have a clean silhouette that is easy to use on a daily basis. They are easy to match with larger tops and can be worn in a wide range of situations, both elegant and casual.
We also recommend coordinating them with a jacket or shirt made of the same material to enjoy a set-up style.
Product Number/Product Name
Product No.: A22C-12PT03C
Product name:ORGANIC WOOL CIRCULAR FLANNEL PEGTOP TROUSERS
94% ORGANIC WOOL
6% NYLON
Circular flannel trousers in 17.5㎛ fine organic wool from Argentina. Nylon yarns inserted in the warp suppress elongation in the vertical direction, resulting in a fabric with the strength of a woven fabric. In the horizontal direction, the fabric has a moderate elasticity typical of wool knits, making it a comfortable item to wear. The luster and superb feel of the material are also appealing.