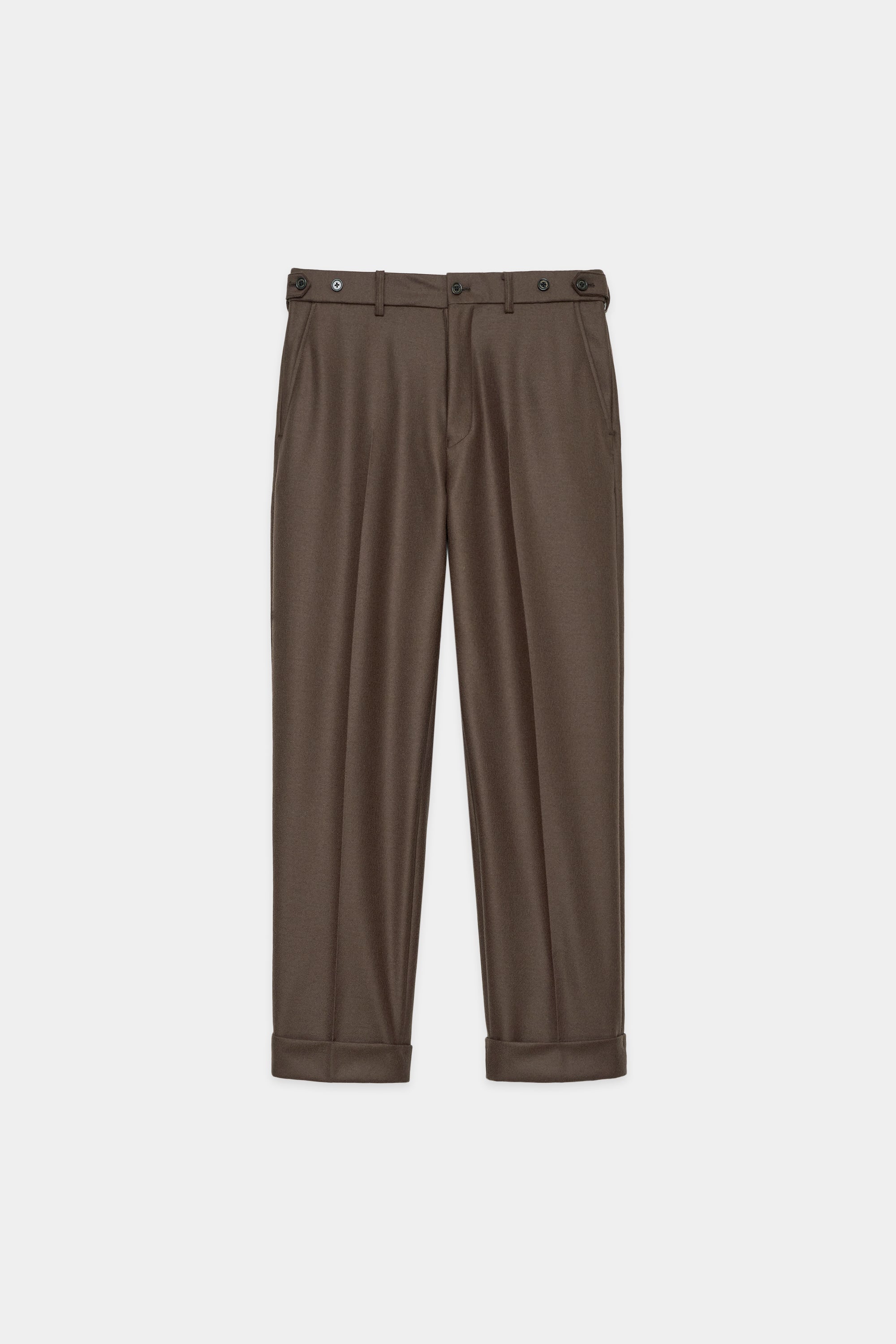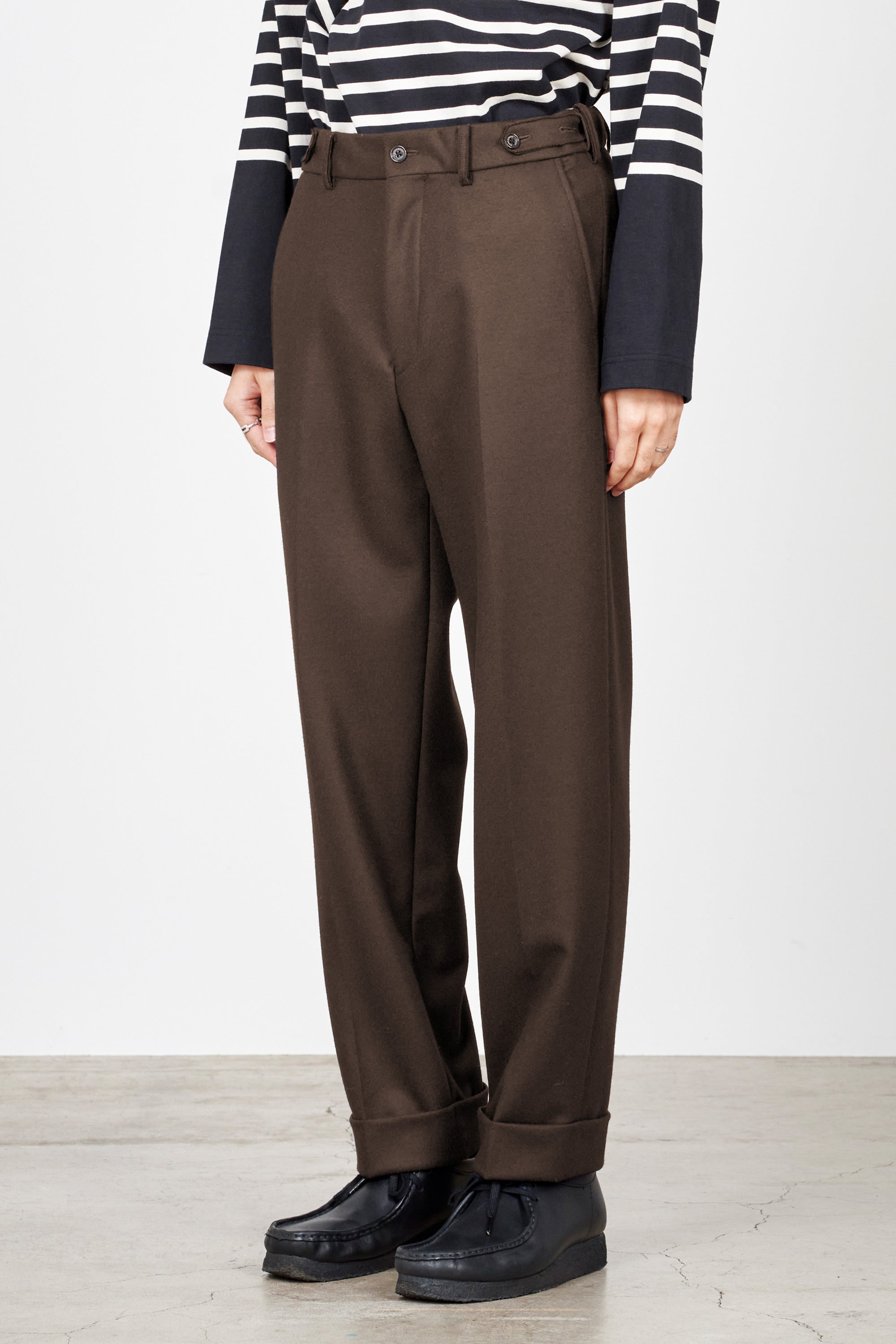 /
オーガニックウールサーキュラーフランネル フラットテーパード トラウザース, Brown
Design
The "FLAT TAPERED TROUSERS" have a unique waist and hem. The waist can be adjusted with tabs, and the hems are double thick, giving these slacks a somewhat classic look.
The belt loops and hip pocket flaps are left uncut to add casual details.
The pants are moderately roomy around the waist and taper to a slightly slim silhouette toward the hem, giving them an appealing appearance.
Recommended Comments
A beautiful slacks for adults to wear.
The "FLAT TAPERED TROUSERS" feature a clean tapered line, a silhouette that is perfect for a clean look.
Made of circular flannel with an elegant sheen and deep coloring, you can enjoy the unique autumn/winter feel of the material.
With a basic design, these pants can be worn in casual as well as semi-formal situations, making them an item to keep in your wardrobe as a must-have.
We also recommend coordinating them with a jacket or shirt made of the same material to enjoy a set-up style.
Product Number/Product Name
Product No.: A22C-12PT02C
Product name:ORGANIC WOOL CIRCULAR FLANNEL FLAT TAPERED TROUSERS
94% ORGANIC WOOL
6% NYLON
Circular flannel trousers in 17.5㎛ fine organic wool from Argentina. Nylon yarns inserted in the warp suppress elongation in the vertical direction, resulting in a fabric with the strength of a woven fabric. In the horizontal direction, the fabric has a moderate elasticity typical of wool knits, making it a comfortable item to wear. The luster and superb feel of the material are also appealing.