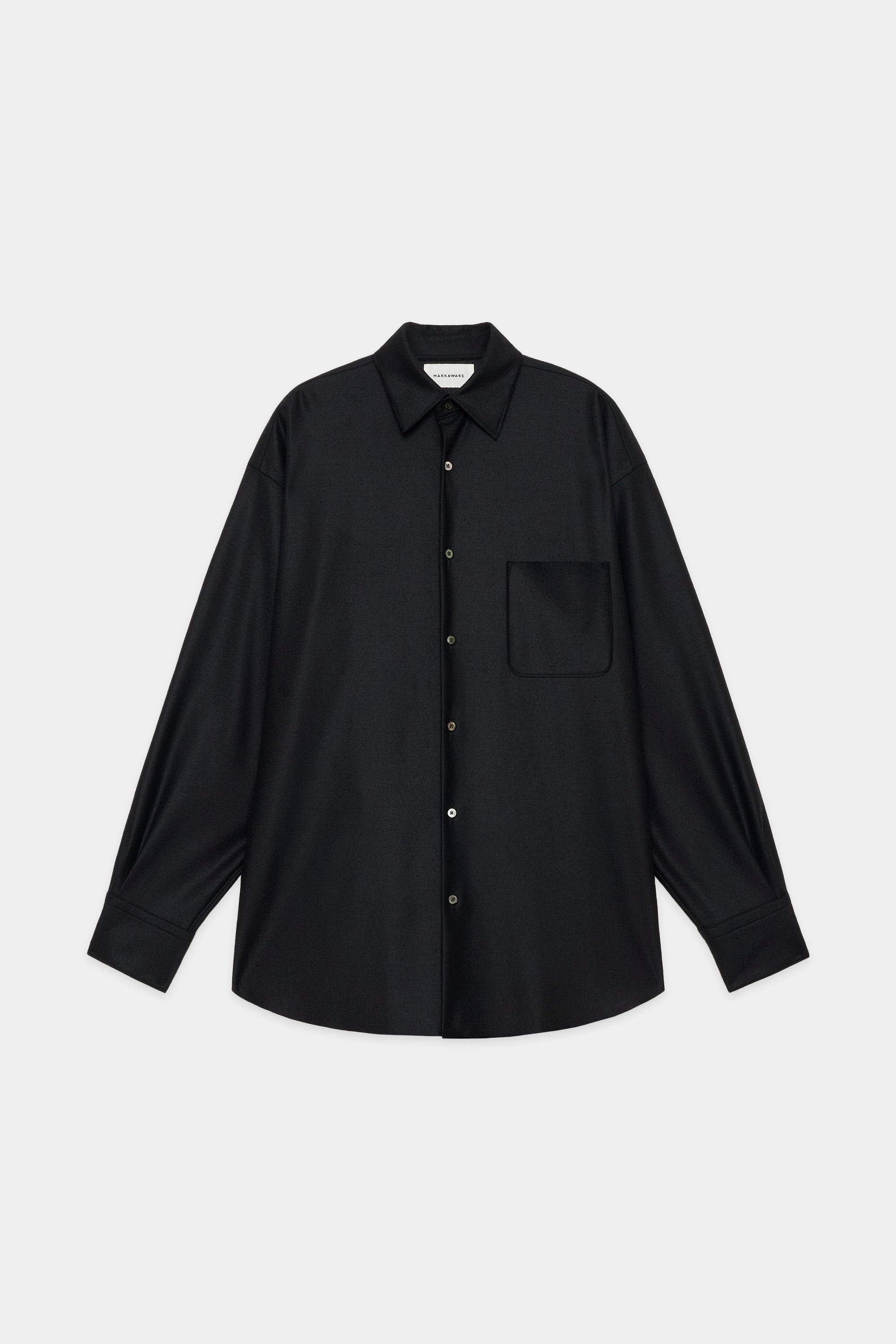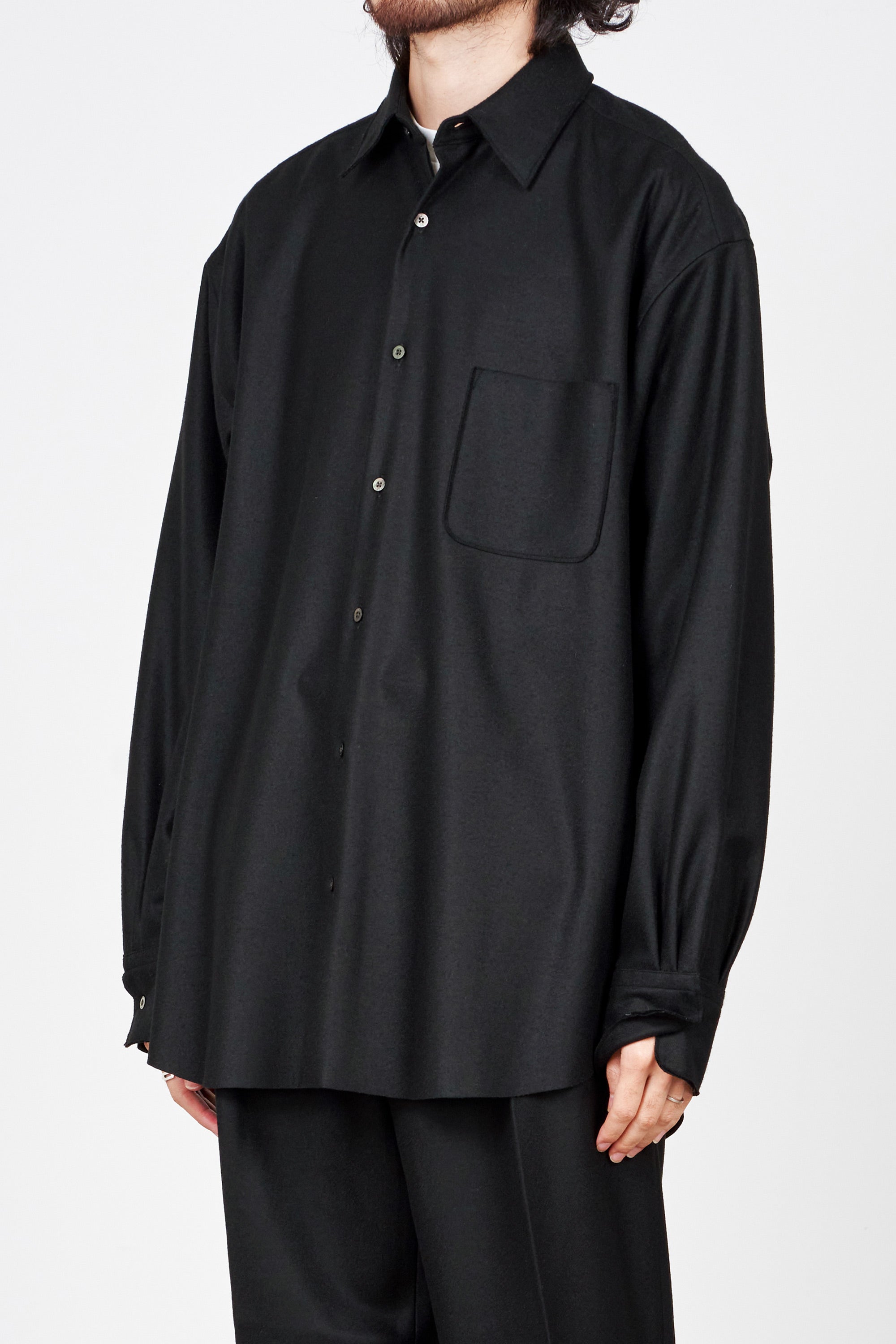 /
オーガニックウールサーキュラーフランネル コンフォートフィットシャツ, Black
Design
The COMFORT FIT SHIRT features a slightly loose fit. The beauty of the shirt is enhanced by the use of extremely fine stitches (24 stitches/3cm).
The details have been designed to eliminate waste and take full advantage of the beauty, attractiveness of the fabric, and unique silhouette. Therefore, it can be worn on any occasion in daily life and fits in with a variety of coordinates. This item is simple, yet it makes a strong statement.
The cutouts at the hem, cuffs, and other parts of the garment take advantage of the fabric's characteristics to add a little design accent to the garment.
Recommended Comments
This shirt can be used as both light outerwear and innerwear.
The heavy circular flannel fabric has an elegant sheen and deep coloring unique to wool. At first glance, it appears dressy, but the softness of the fabric gives it a casual feel, making it an easy-to-wear piece for everyday use.
The "COMFORT FIT SHIRT" has the volume to be worn alone, and is also useful as a light outerwear in the early fall.
It can be worn with pants or a jacket made of the same material for a set-up style, or with denim or chinos for a more casual look.
Product Number/Product Name
Product No.: A22C-12SH01C
Product name:ORGANIC WOOL CIRCULAR FLANNEL COMFORT FIT SHIRTS
94% ORGANIC WOOL
6% NYLON
Circular flannel trousers in 17.5㎛ fine organic wool from Argentina. Nylon yarns inserted in the warp suppress elongation in the vertical direction, resulting in a fabric with the strength of a woven fabric. In the horizontal direction, the fabric has a moderate elasticity typical of wool knits, making it a comfortable item to wear. The luster and superb feel of the material are also appealing.