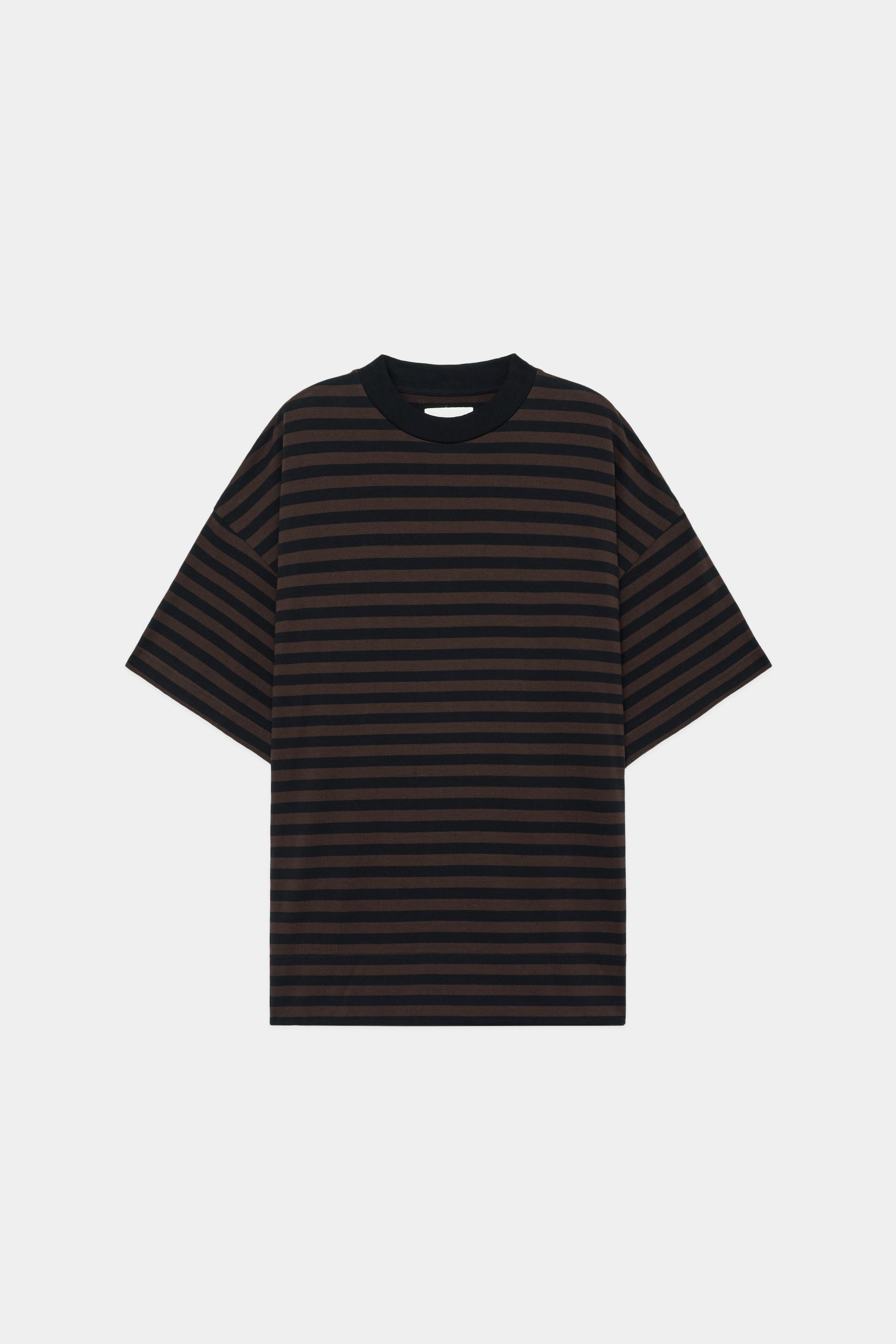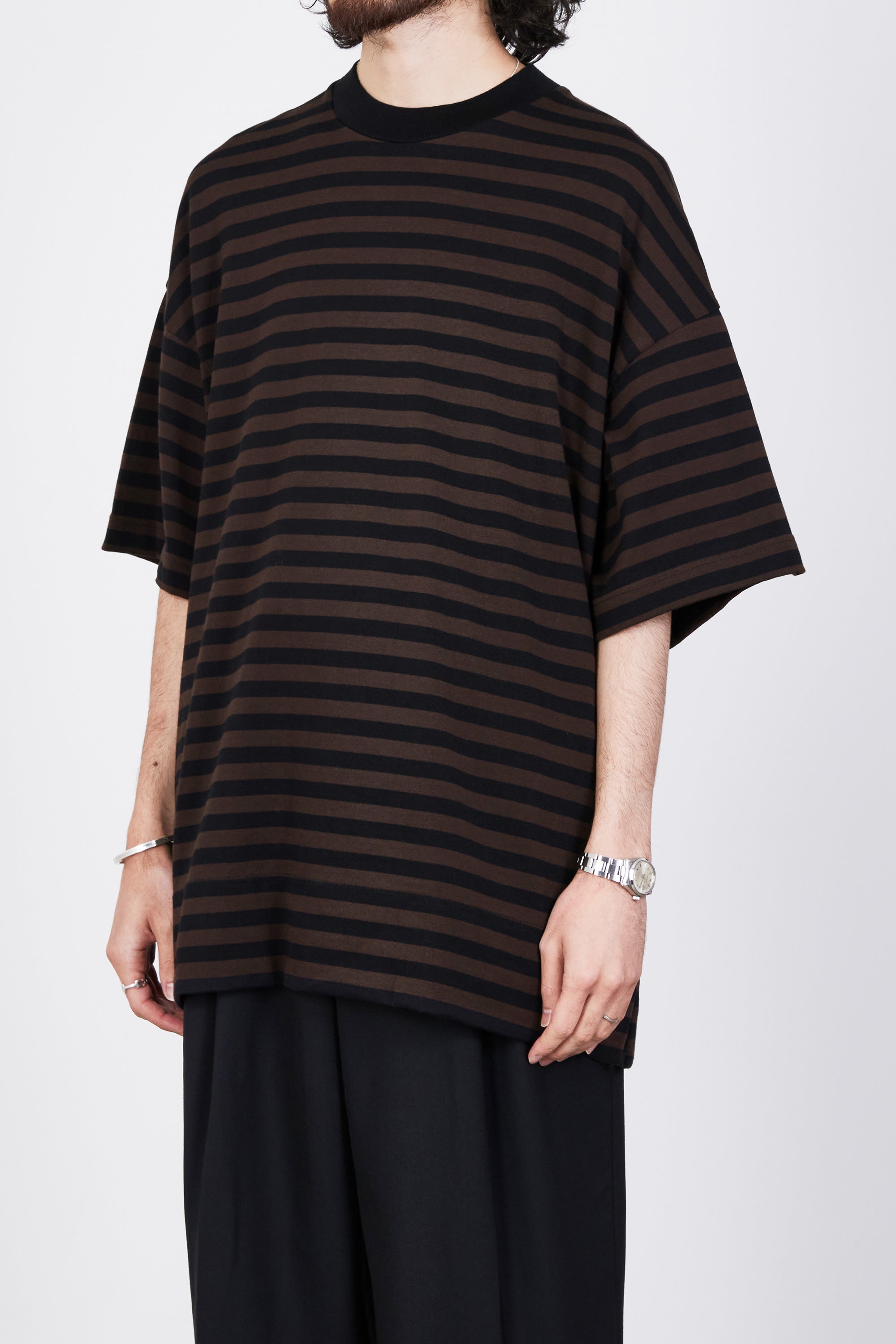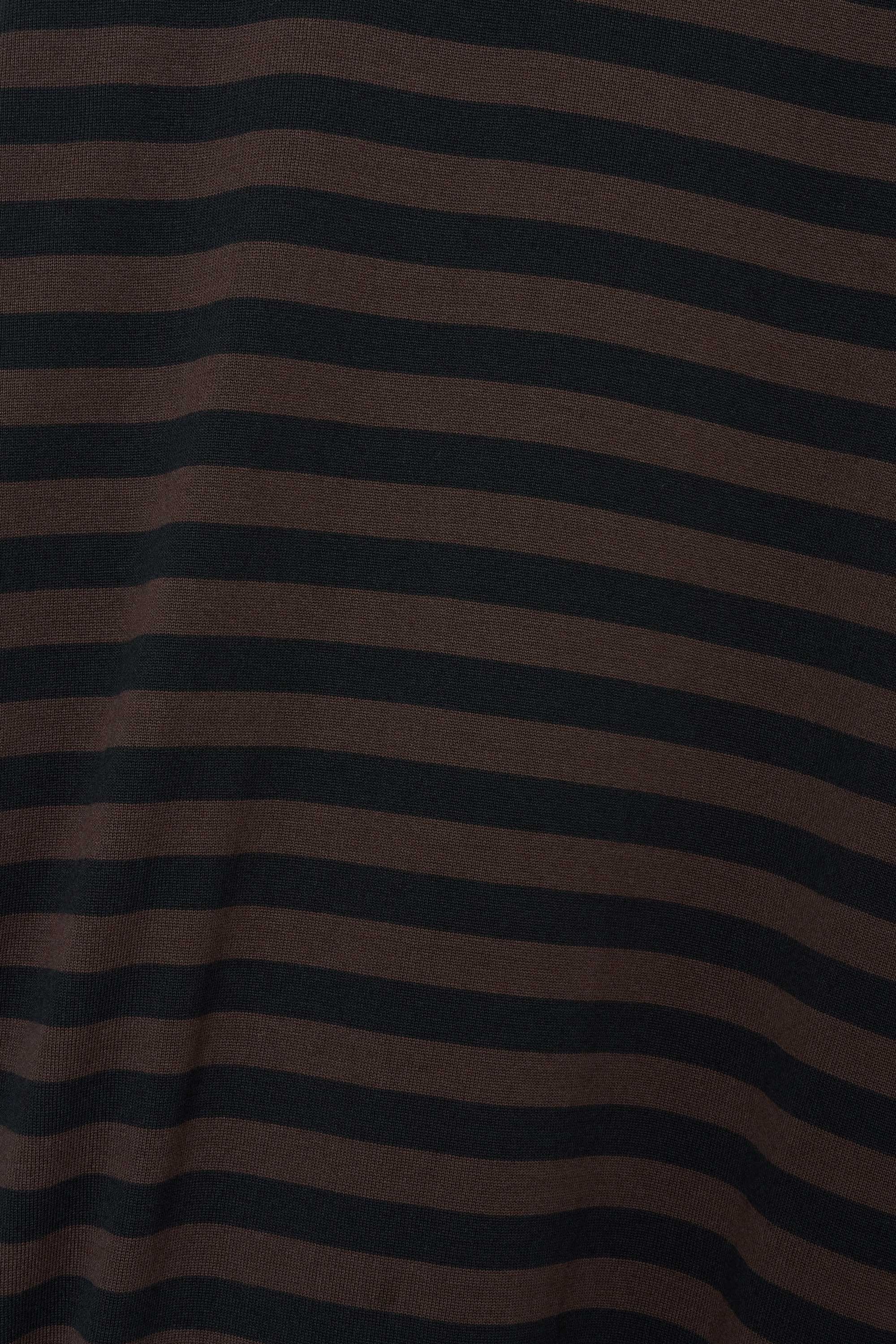 /
ORGANIC PIMA 60//2 STRIPE BOX Tee S/S, Black × Brown
Design
Silhouette with a strong sense of presence, with a large roominess in both body and arm widths. The hem has a wide folded width and a modern design is added by inserting a slit on the side.
The sleeve width is also generous, so you won't feel inadequate even if you wear it as a single piece, making it an item with plenty of presence.
Recommended comment
A basic, modern border tee that can be worn on its own.
Neither plain nor with graphics. The border T-shirt is universal, yet makes a strong statement.
MARKAWARE's piece is basic, but with modern details, so it can be worn alone to complete a coordinated look. The versatile silhouette is also appealing, as it can be worn with a wide range of bottoms.
Item number: A23A-15CS01B
Item name: ORGANIC PIMA 60//2 STRIPE BOX Tee S/S
100% ORGANIC COTTON
Organic pima cotton is used and spun into a 60 count twin yarn. The fabric is made from a compact yarn with reduced fluff, which gives it a slightly jagged texture to add to the lustre, smoothness and fall characteristic of pima cotton.