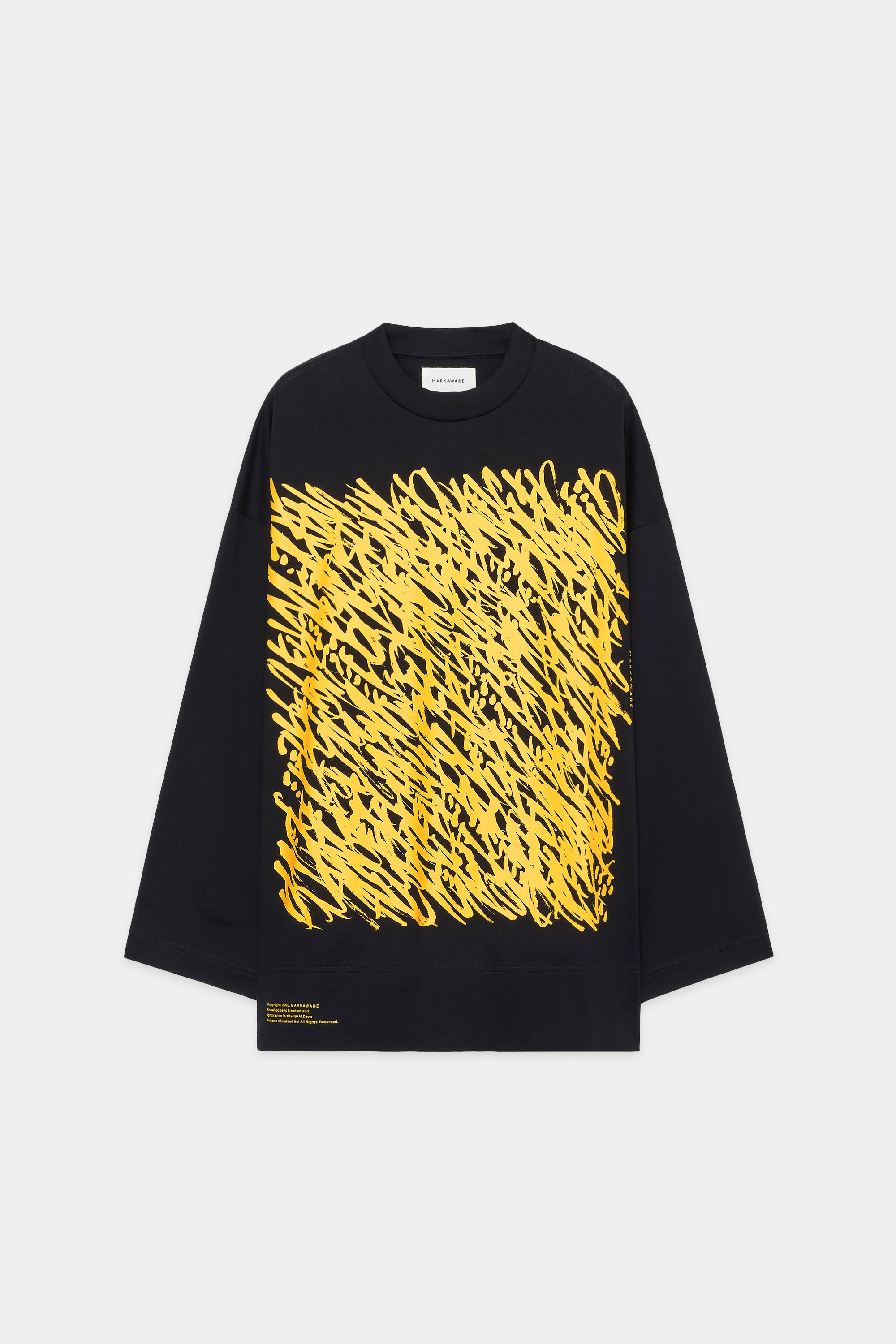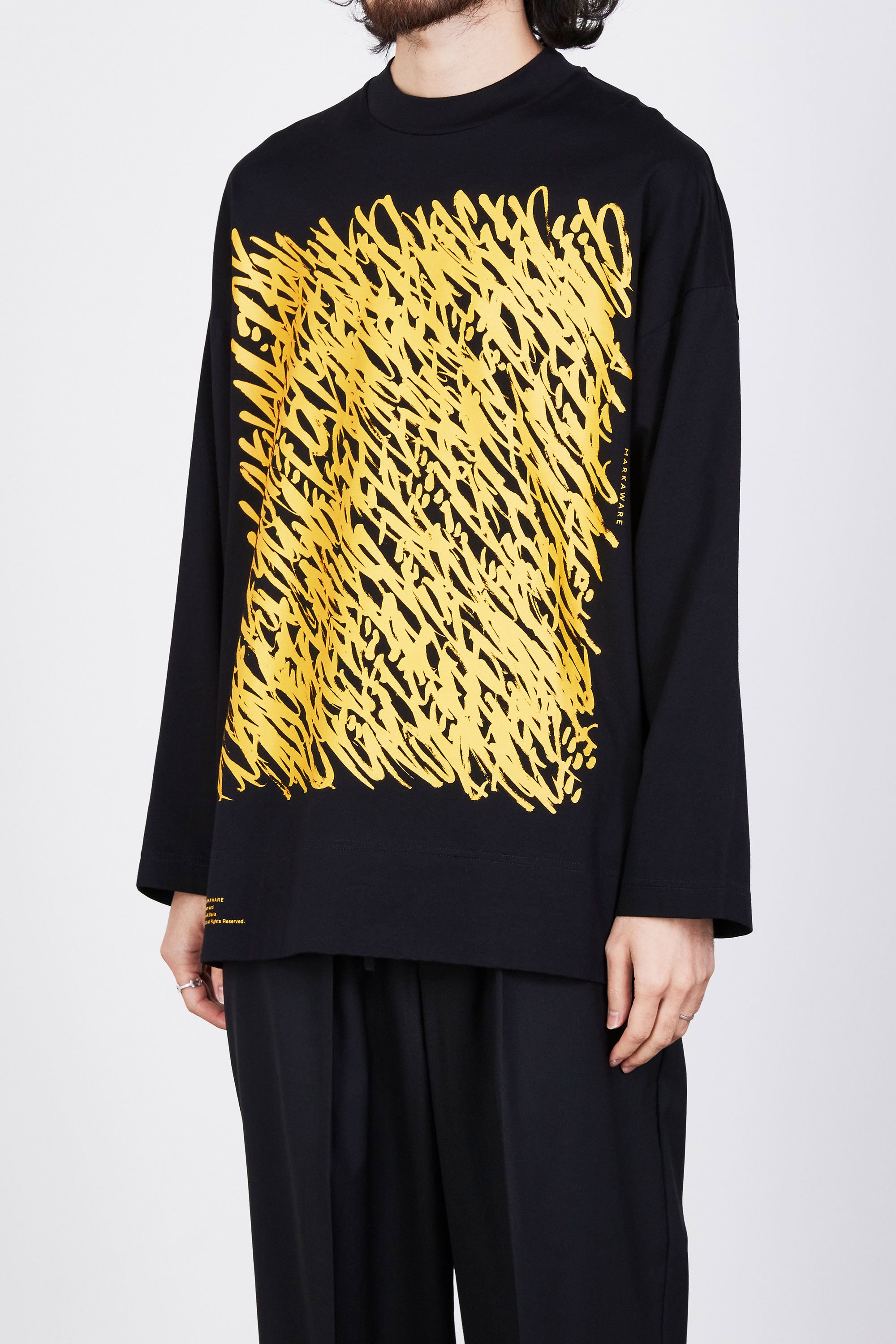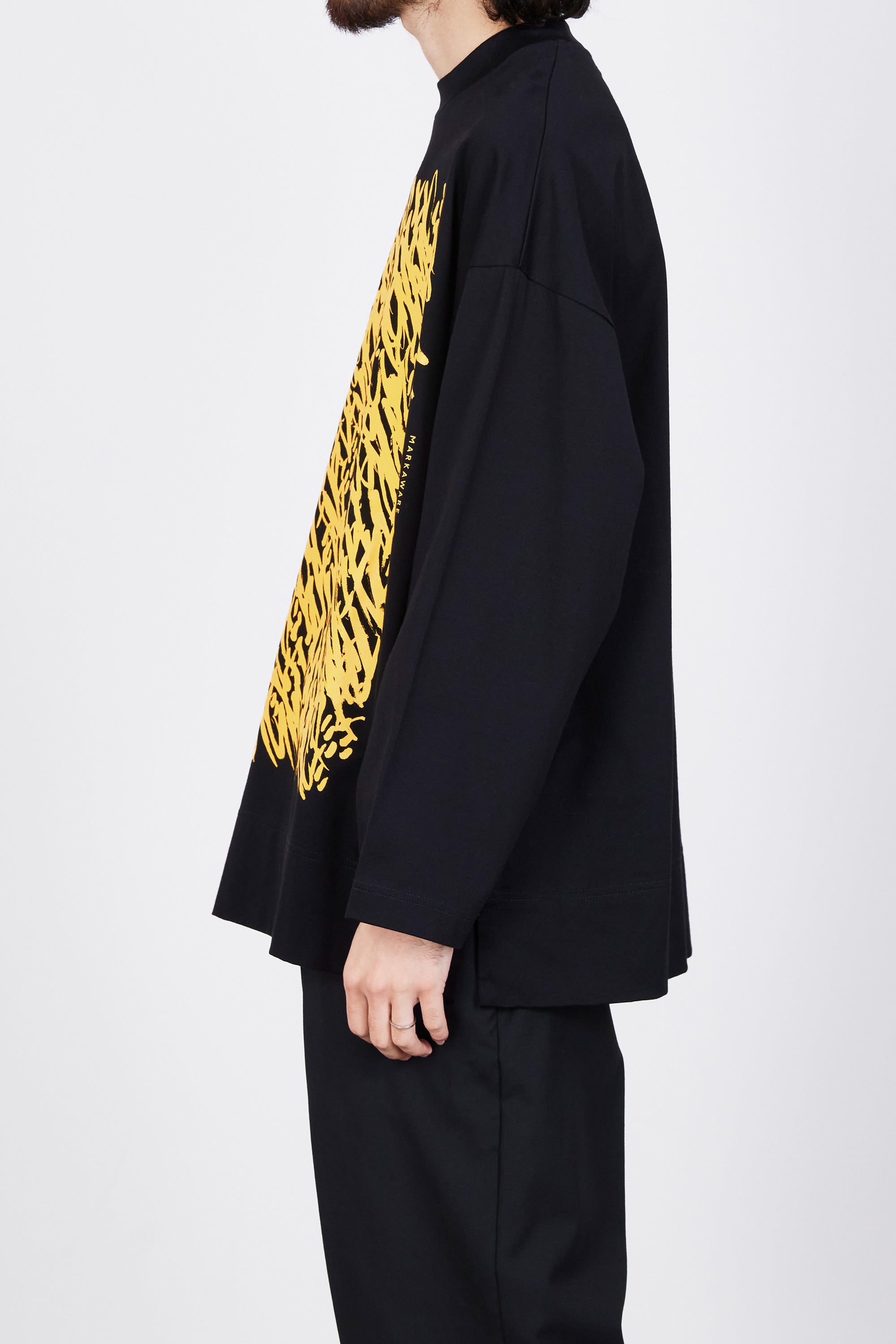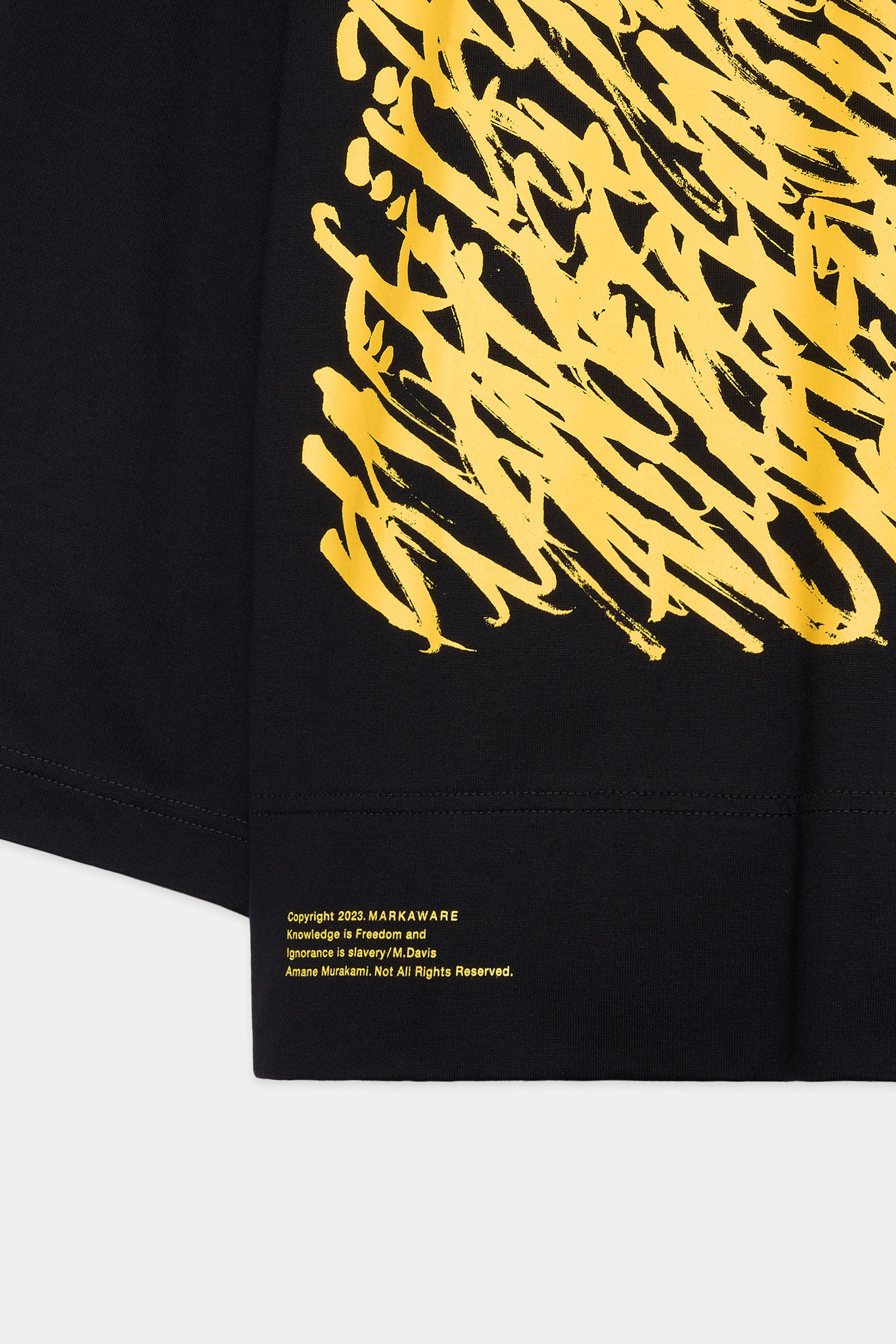 /
ORGANIC PIMA 40/2 KNIT PRINTED BOX Tee L/S, Black
Design
Box silhouette T-shirt printed with a graphic by contemporary artist AMANE MURAKAMI, using MURAKAMI's signature abstract expression to graphicise a quote by MILES DAVIS.

The body has a silhouette with a sense of presence, with a large amount of room in both body width and arm width. The hem has a wide folded width and slits on the sides for a modern design. The sleeve width is also generous, making it an item with plenty of presence that you won't feel inadequate even when worn as a single piece.
Recommended comment
AMANE MURAKAMI has been active as a painter since 2001 and has gained support for his wide range of styles, including silkscreen, painting and calligraphy.

This season's prints are based on the famous words of legendary jazzman MILES DAVIS: "Knowledge is freedom and ignorance is slavery". MURAKAMI's unique abstract graphics.
A clever mix of art, music and fashion, this piece has an appealing sense of balance that matches both street-like outfits and smart, relaxed styling.

How about adding an intelligent colour to your outfits with this special MARKAWARE-only piece? Short-sleeved versions are also available, which are recommended for the warmer months.
Item number: A23A-12CS11C
Item name: ORGANIC PIMA 40/2 KNIT PRINTED BOX Tee L/S
100% ORGANIC COTTON
Organic Pima cotton is used and spun into 40 count twin yarn. After being made into a yarn with a beautiful look and lustre by compact yarn, it is gas-fired to eliminate fluff for an even more beautiful finish. The final step is to tightly knit the yarn into a stiff and sturdy fabric.