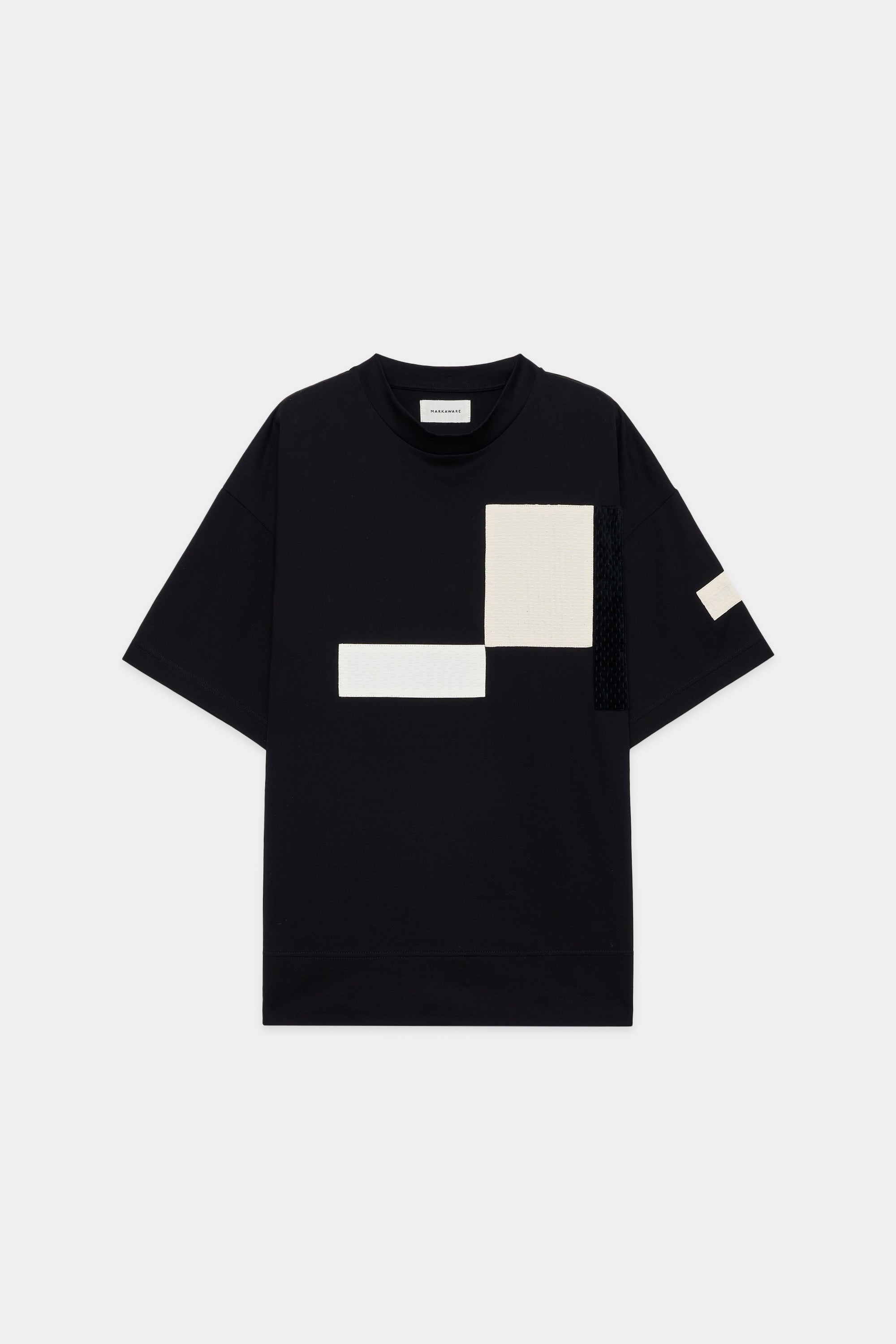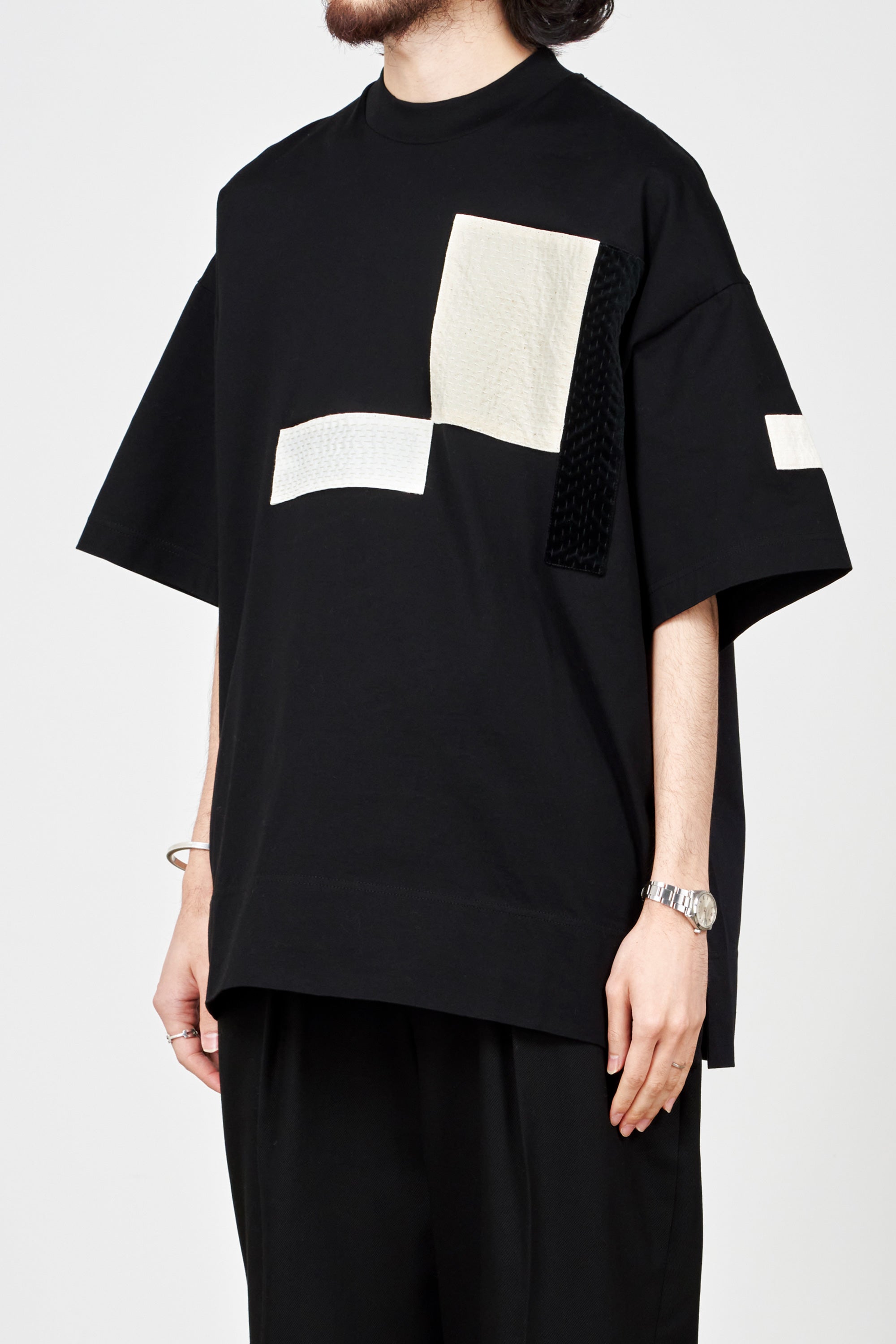 /
ORGANIC PIMA 40/2 KNIT BOX Tee S/S "SASHIKO", Black
Design
This is a piece of MARKAWARE's standard "40/2 KNIT BOX Tee" decorated with stitching. The stitching, which has a folk art-like mood, is arranged in a modern way and sublimated into a design.
The body has a silhouette with a sense of presence, with a large amount of room in both the width of the body and the arms. The hem is wide and folded, and a modern design is added by inserting slits on the sides. The sleeve width is also generous, and even when worn as a single piece, it is an item with plenty of presence that will not leave you feeling inadequate.
Recommended comment
This special Tee shirt was created in collaboration with "TERAS," a Type A business for continuous employment support that is based in Utsunomiya City, Tochigi Prefecture, and is engaged in manufacturing products that can only be made by hand. Sashiko, a traditional Japanese craft, is incorporated into this minimalist and modern fashion item. The design is arranged like an abstract painting, giving it an intellectual finish.
Item number: A23B-09CS01B
Item name: ORGANIC PIMA 40/2 KNIT BOX Tee S/S "SASHIKO"
*The products in the images are samples. Specifications, processing and size may differ slightly from the actual product.
100% ORGANIC COTTON
Organic pima cotton is used to spin 40 count twin yarn. After the yarn is made into a lustrous yarn with a beautiful look using a compact spinning machine, it is gas-quenched to eliminate fluff for an even more beautiful finish. Finally, the yarn is tightly knit to give the fabric its firmness and softness.