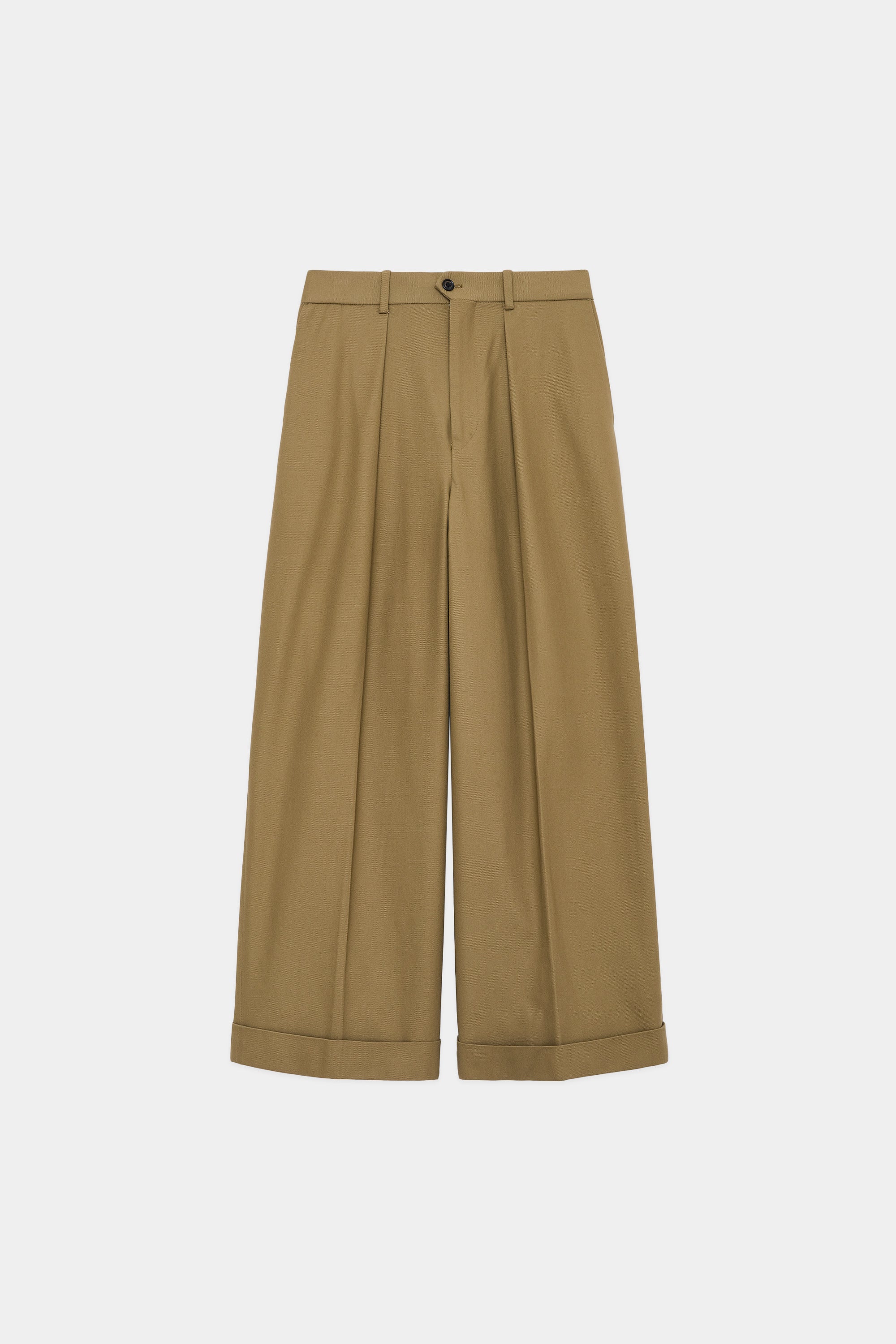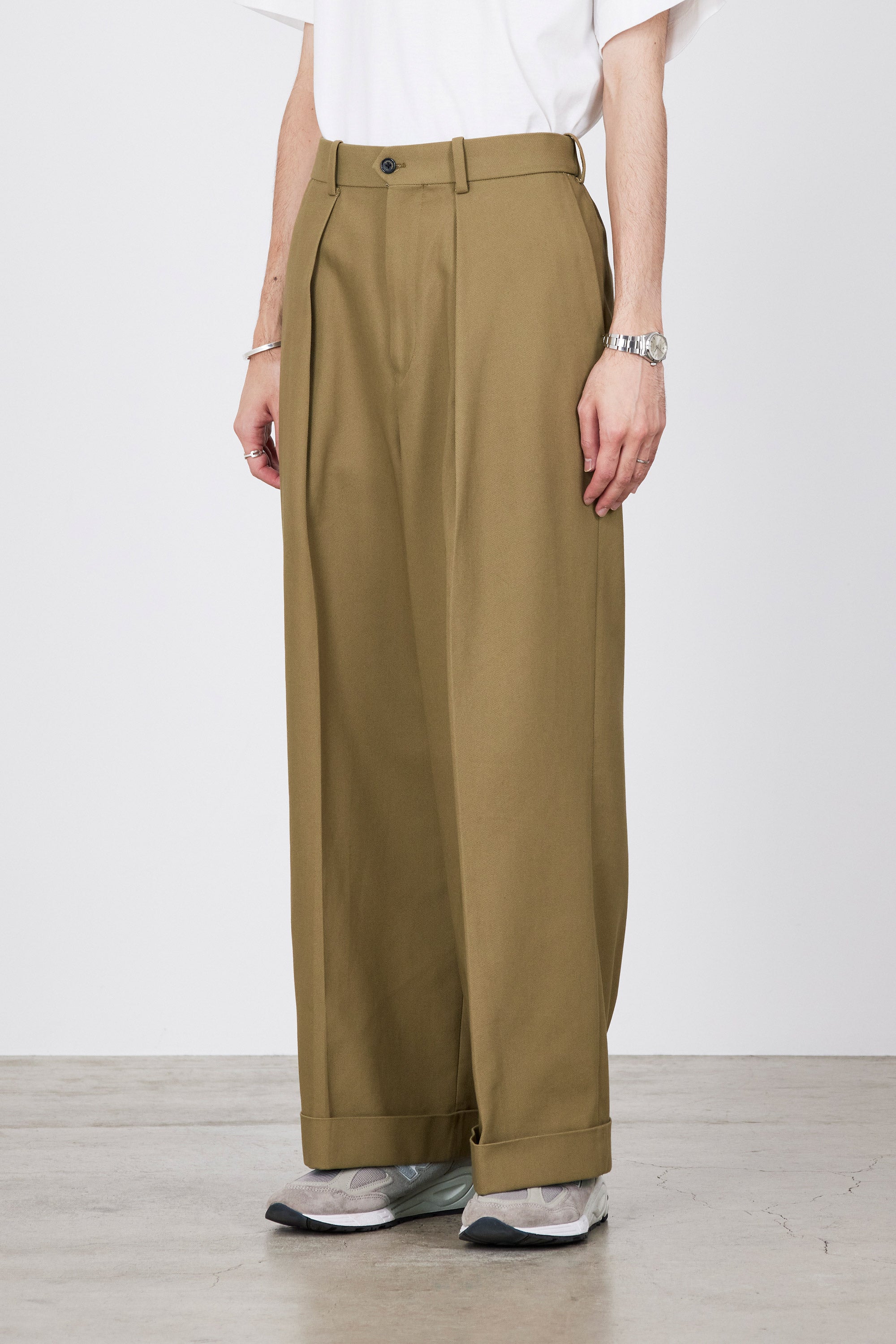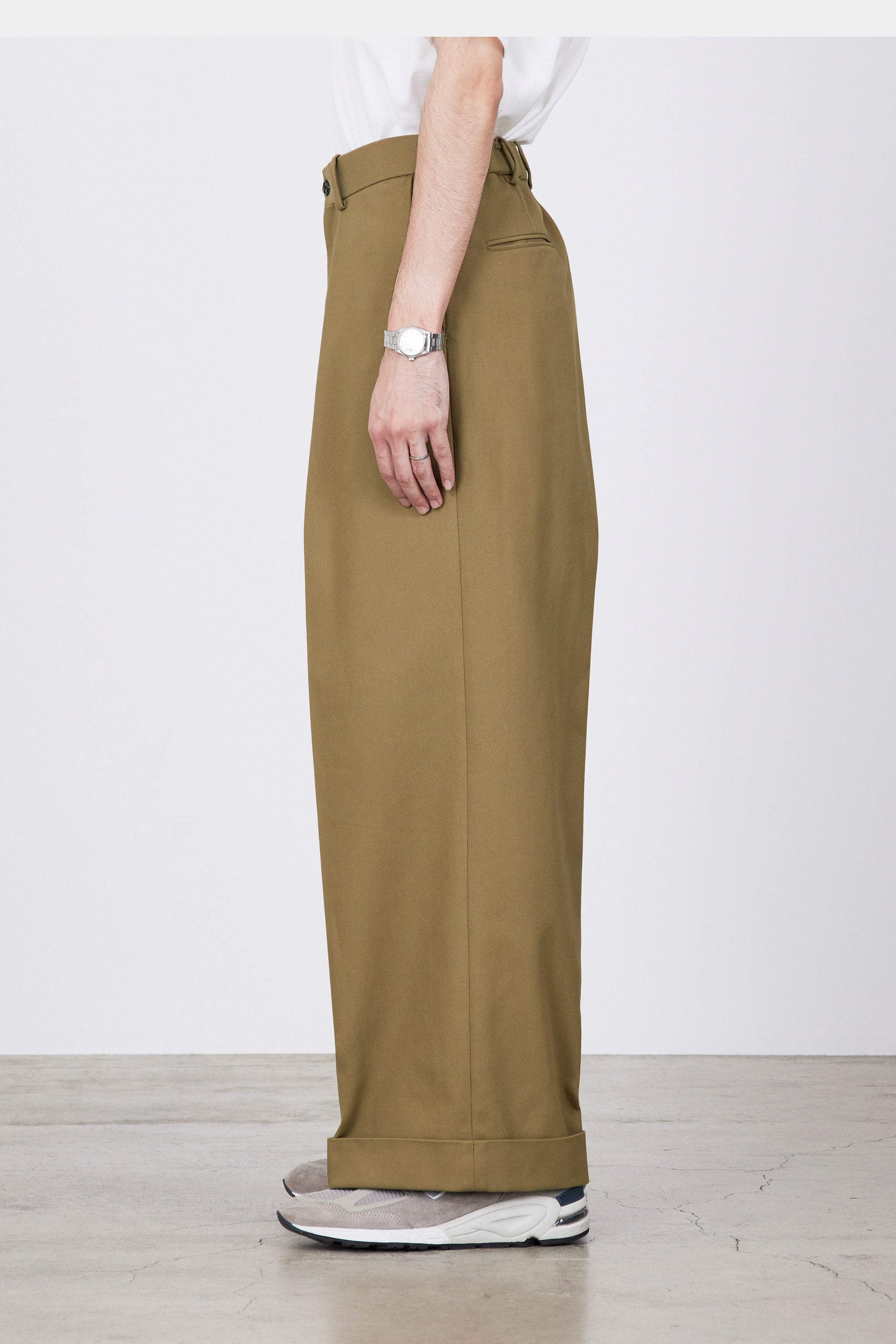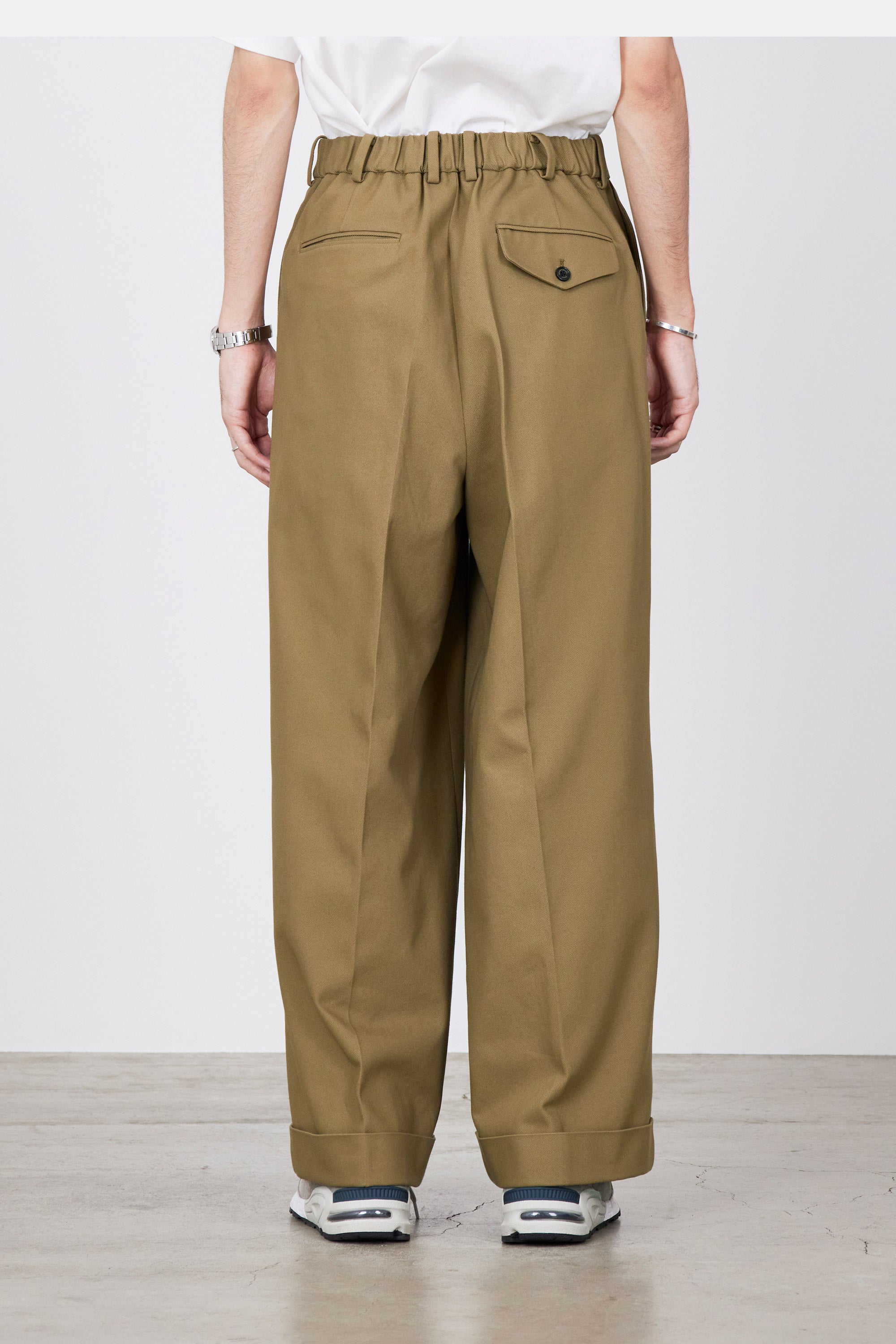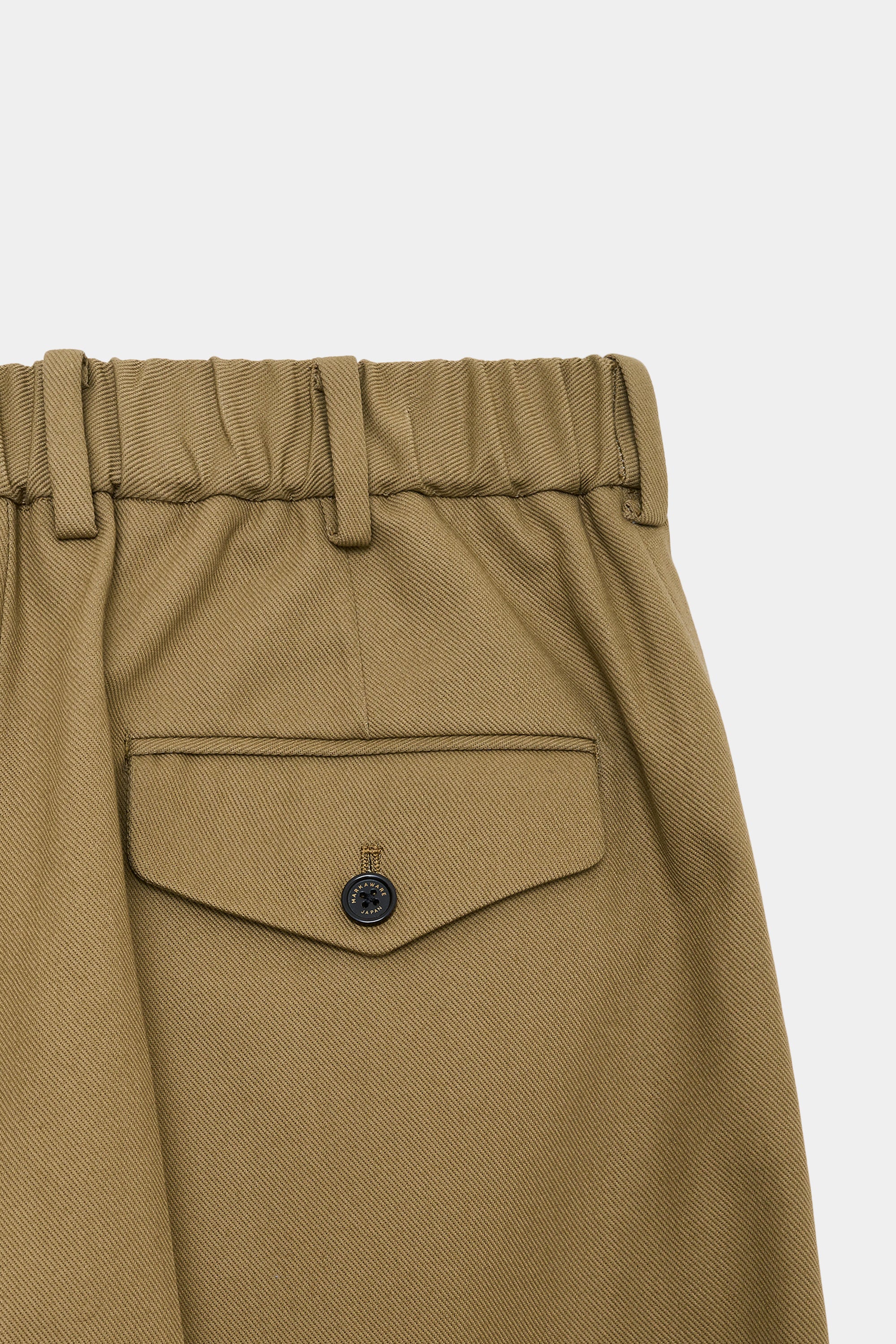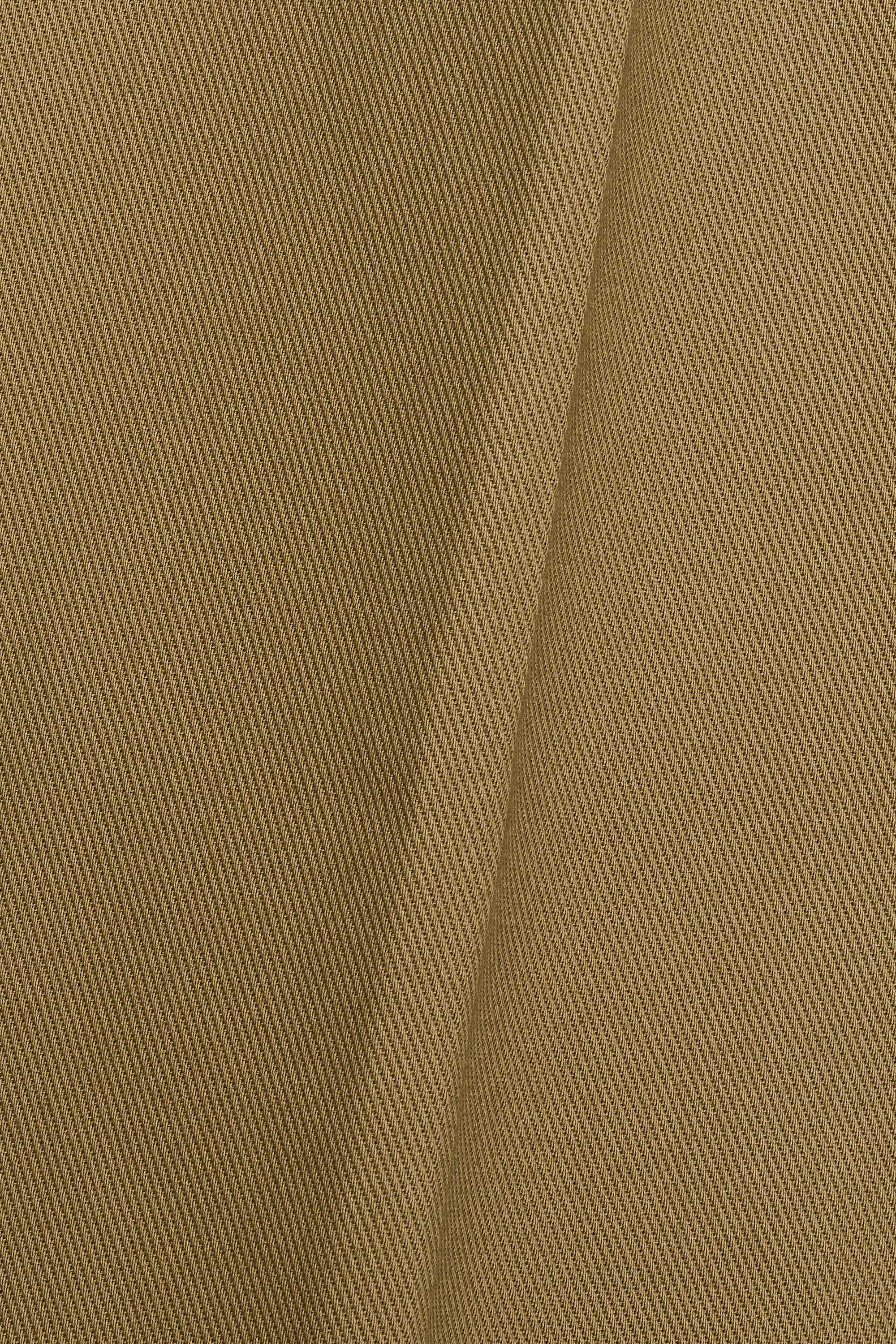 /
ORGANIC COTTON SURVIVAL CLOTH PLEATED WIDE TROUSERS, Beige
Design
PLEATED WIDE TROUSERS" is the widest of MARKAWARE's wide trousers.
The silhouette is voluminous, falling straight down from the waist to the hem. The centre crease makes the silhouette from the front not look that wide, but when viewed from the side, you can feel the thickness with impact.
The waist is elasticated at the back only and designed to fit various body shapes. In addition, they are comfortable to wear, with less stress felt when sitting or bending over.
Recommended Comments
The PLEATED WIDE TROUSERS have a wide silhouette recommended for those who want to give the bottom a solid volume. This is a pair that brings a strong statement to your outfits. The meticulously designed silhouette raises your fashion sensitivity just by wearing it.
It is tailored in survival cloth with a distinctive twill, updating it into a refined item despite being made of cotton. The fabric is firm, thick and durable, making these trousers wearable on a daily basis.
Part Number/Product Name
Item No.: A23A-04PT01C
item name:ORGANIC COTTON SURVIVAL CLOTH PLEATED WIDE TROUSERS
100% ORGANIC COTTON
MARKAWARE's original 'Survival Cloth' made of organic cotton.
Unlike normal gabardine, which is woven with twin yarns, this fabric is made with three twisted yarns (Mikoyori). This gives the fabric an appropriate thickness and durability, and also makes the twill of the gabardine stand out clearly, giving the fabric a rich expression. The yarns are high-twisted, so they also have a dry, crisp texture.