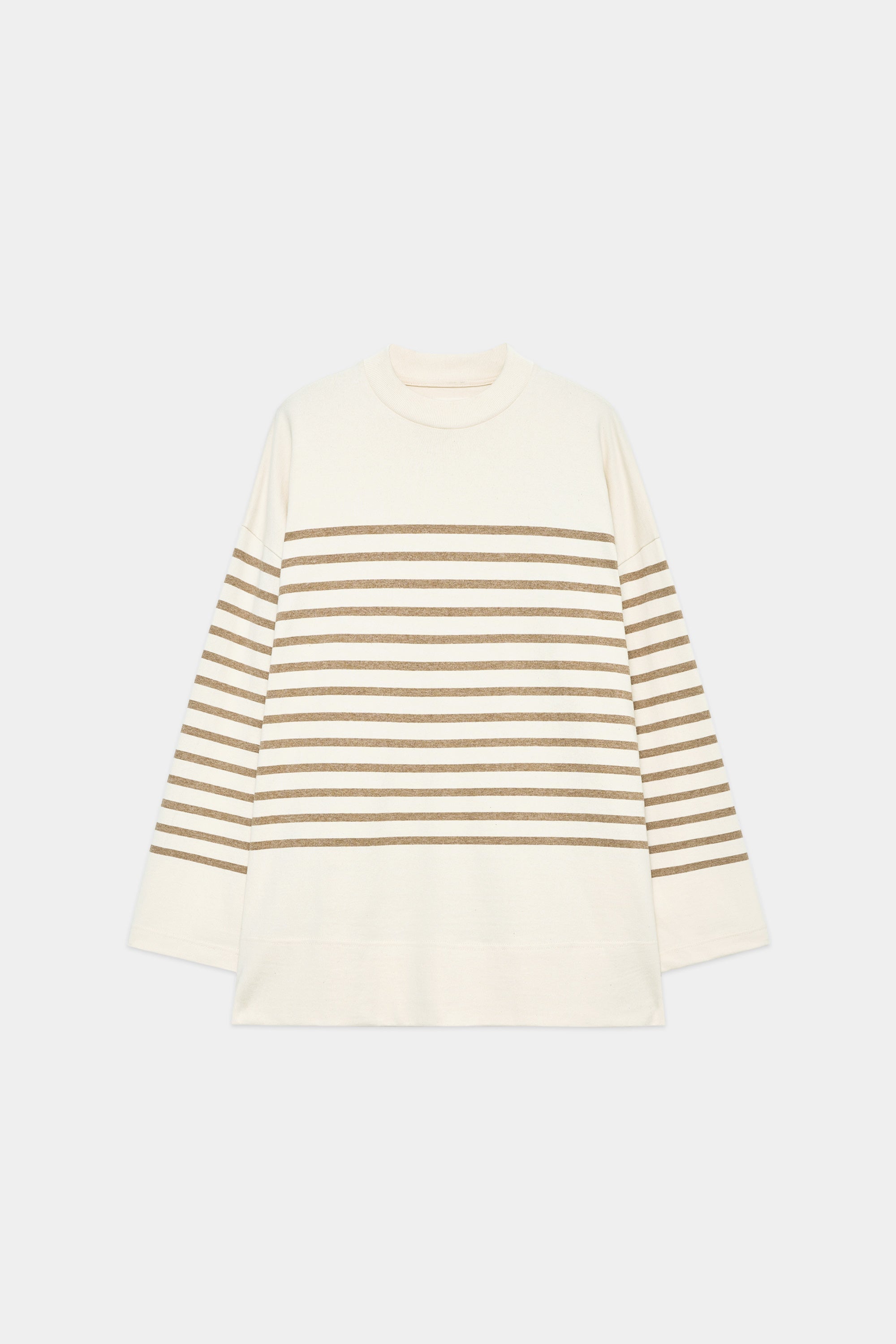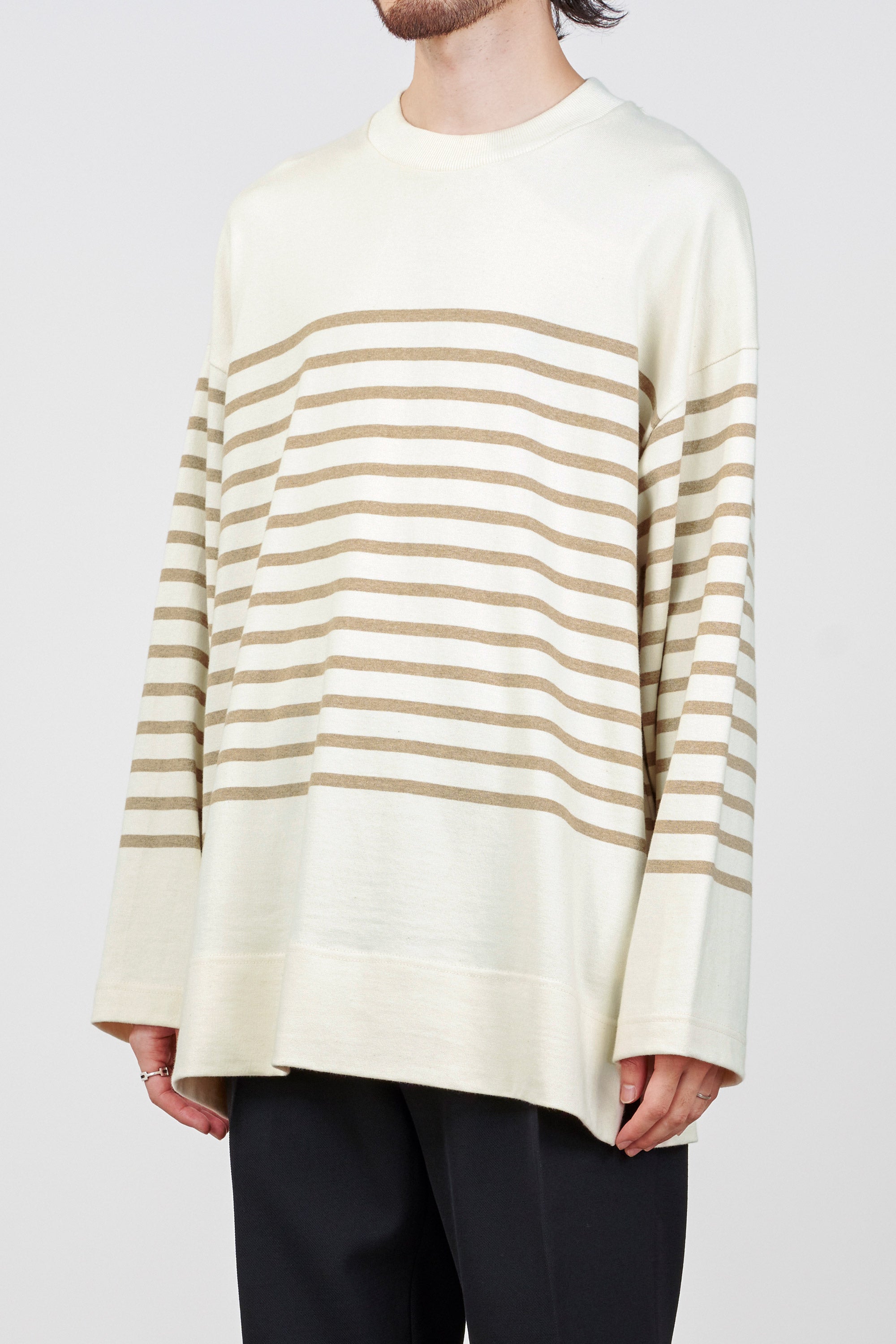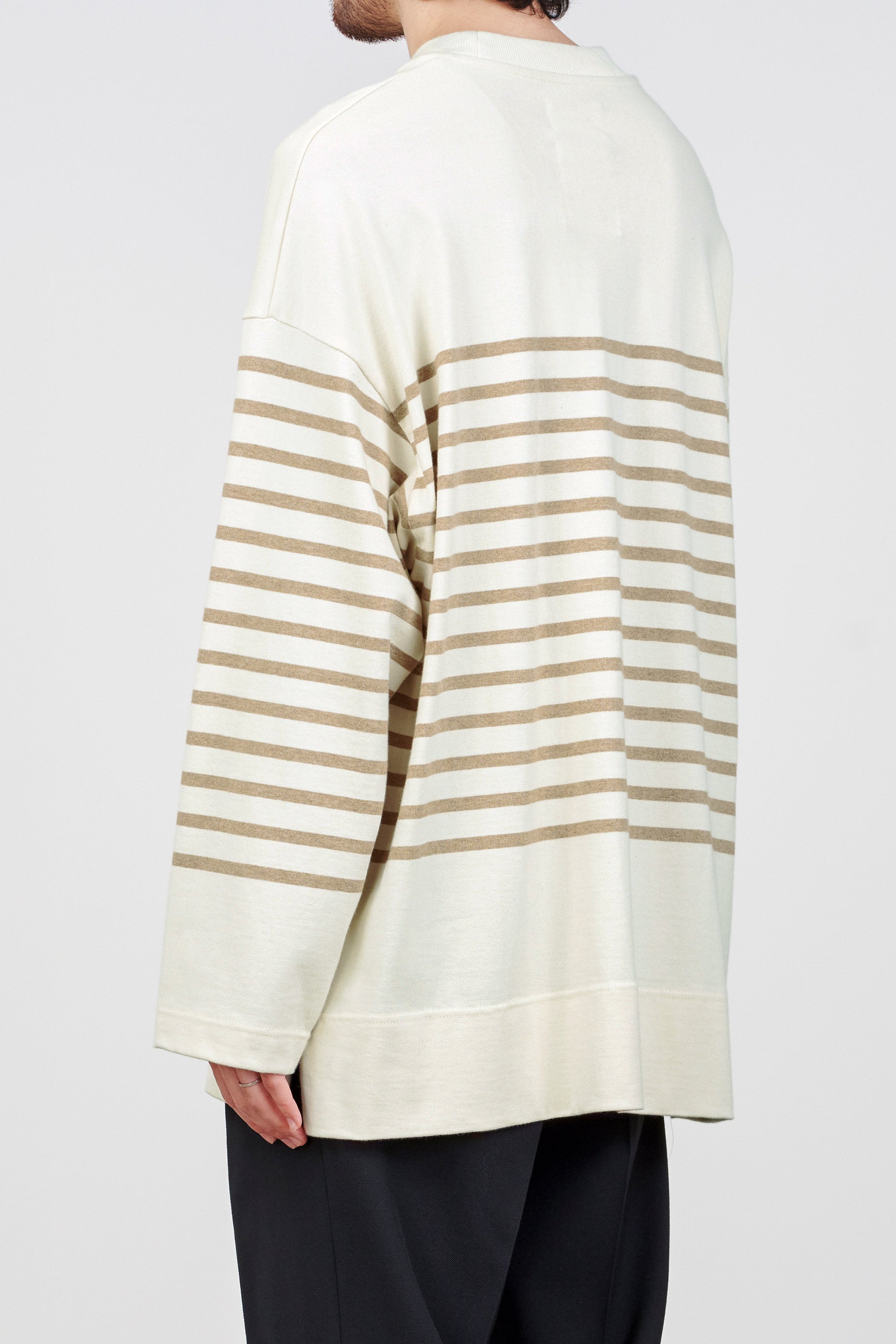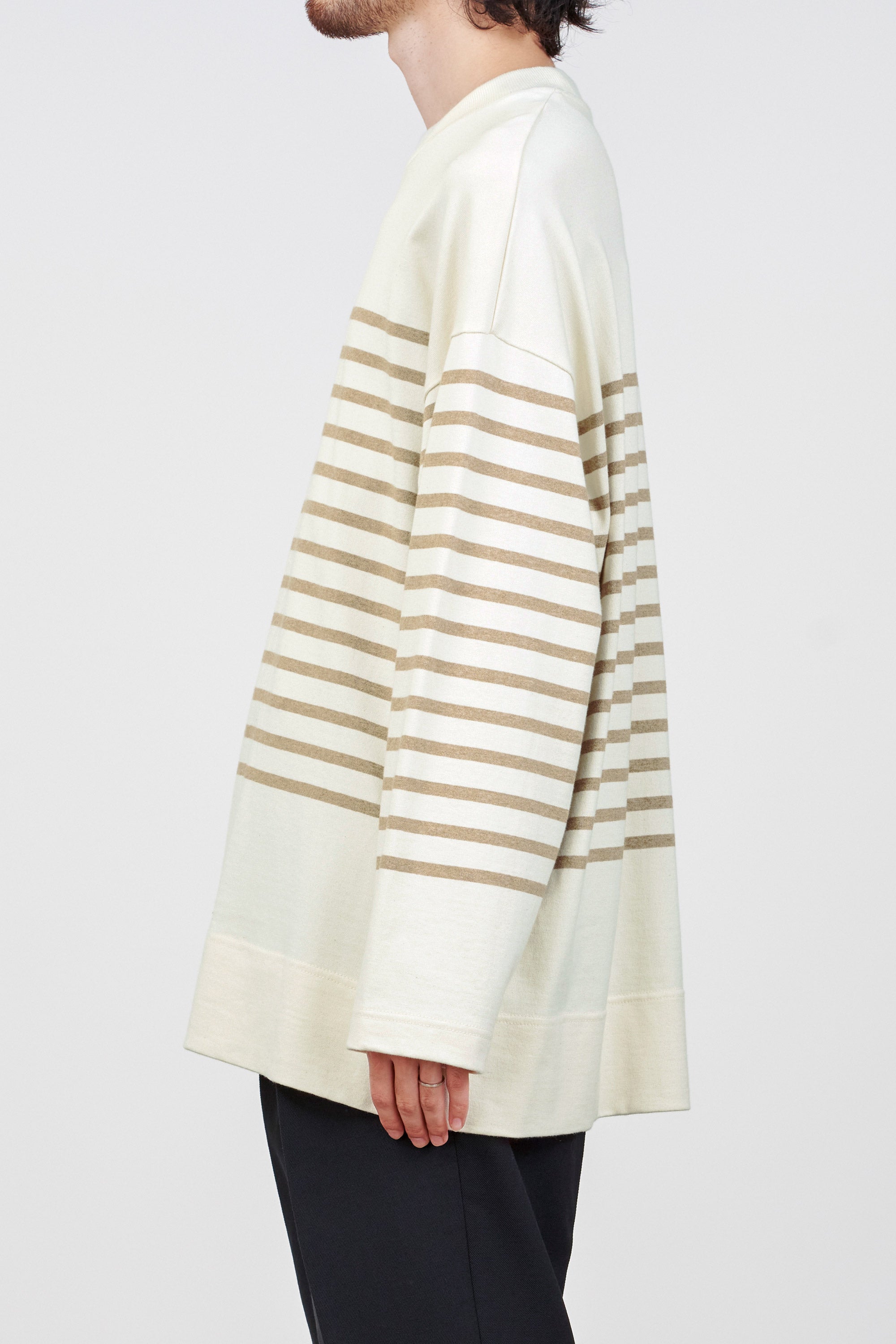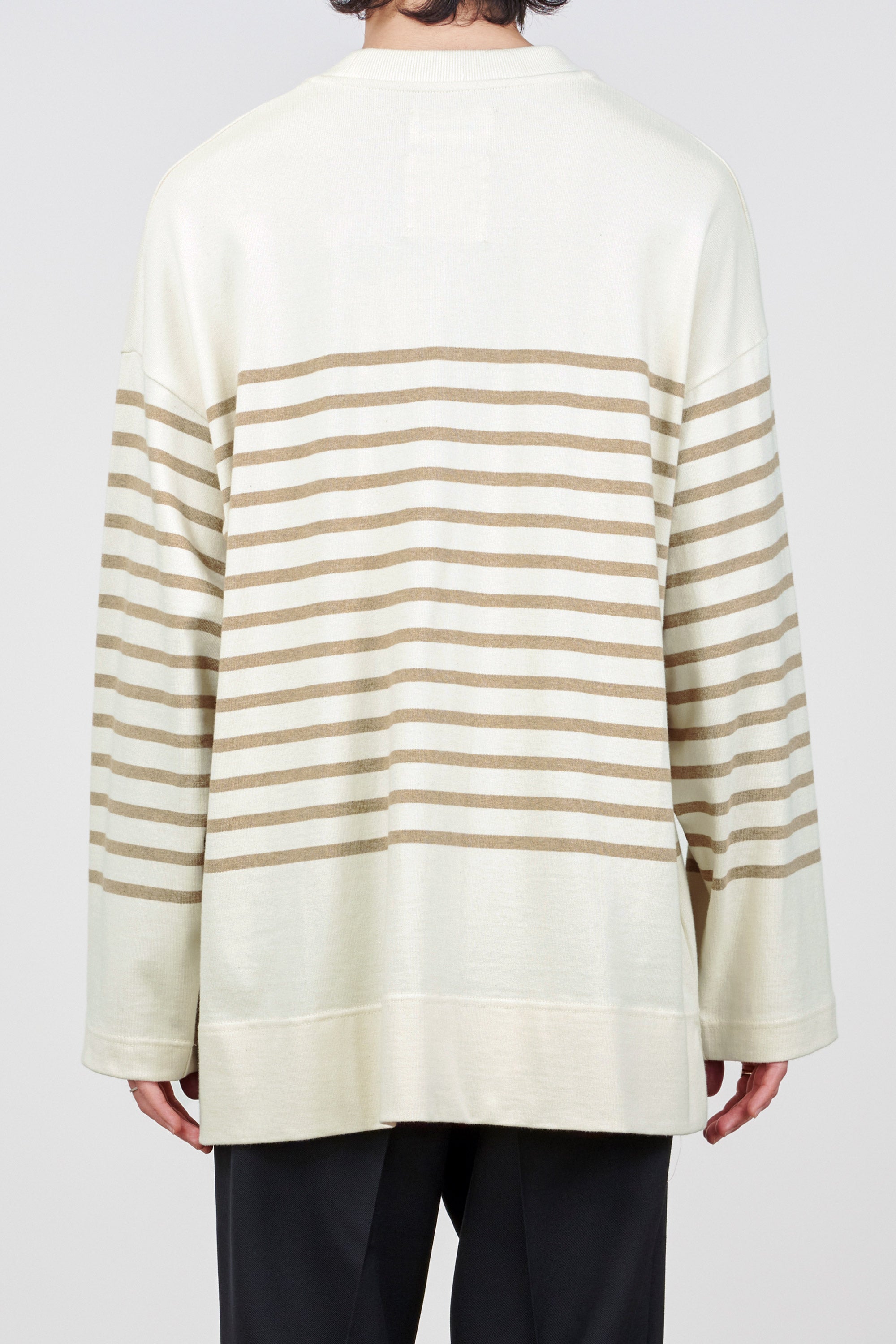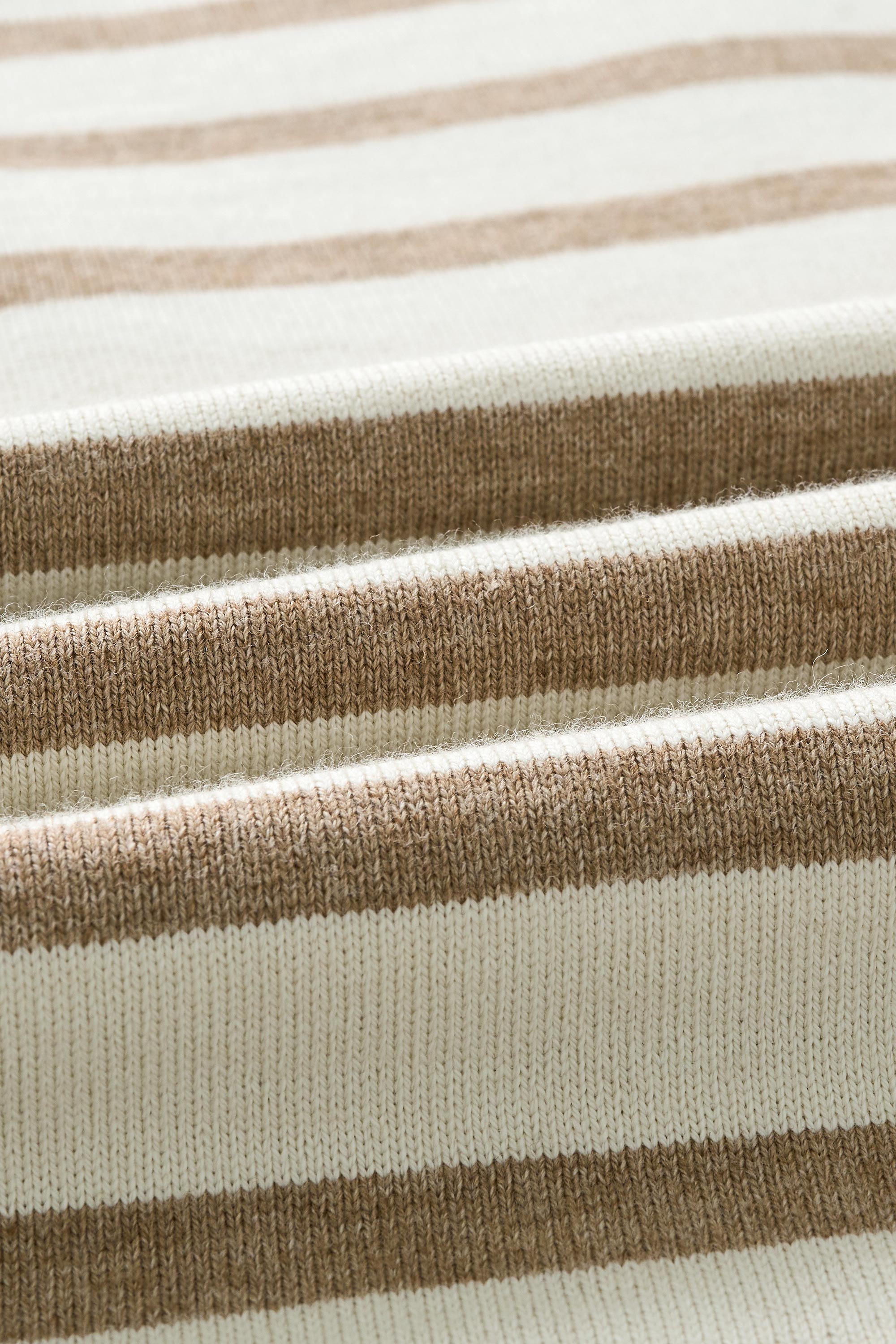 /
オーガニックコットン 20//1パネルボーダー ロングスリーブ ボックスTee, Ecru x Natural Brown
Design
This long-sleeved crew-neck T-shirt has a casual silhouette with a fairly roomy body and arm width.
The ribbed neck and hem are wider, and there are slits on the sides so that it can be worn as a single piece. The design is different from the usual oversized T-shirts, and the design is very effective.
Recommended Comments
This long-sleeved cut and sewn garment has a voluminous silhouette.
The intricate design down to the smallest detail makes this an excellent item that makes a statement on its own and coordinates well with just about anything you wear.
Convenient for wearing quickly indoors where the air conditioning is too chilly or in the cooler fall season. When worn with outerwear in the cooler months, the paneled border adds just the right amount of assertiveness to your coordination.
It is also recommended to wear it over your shoulders to accentuate your outfits.
100% ORGANIC COTTON
NAVY x GREEN, BLACK x WHITE
This is made of Turkish organic cotton, spun into a bulky airspun yarn. Two 20 count yarns are drawn together and knit with a degree of knitting. The stiff texture gives the item a crisp silhouette. It also has an elegant look with a fine grain. The texture is crisp and comfortable to the touch, and can be worn comfortably from the hot season onward.

ECRU x N. BROWN, N.BROWN x BLACK
Made of organic brown cotton from Peru and organic cotton from Tanzania. Only the black is dyed, but all other colors are natural. By utilizing the colors of the raw materials as they are, we are able to create environmentally friendly and sustainable fabrics without using chemicals, water, or heat.