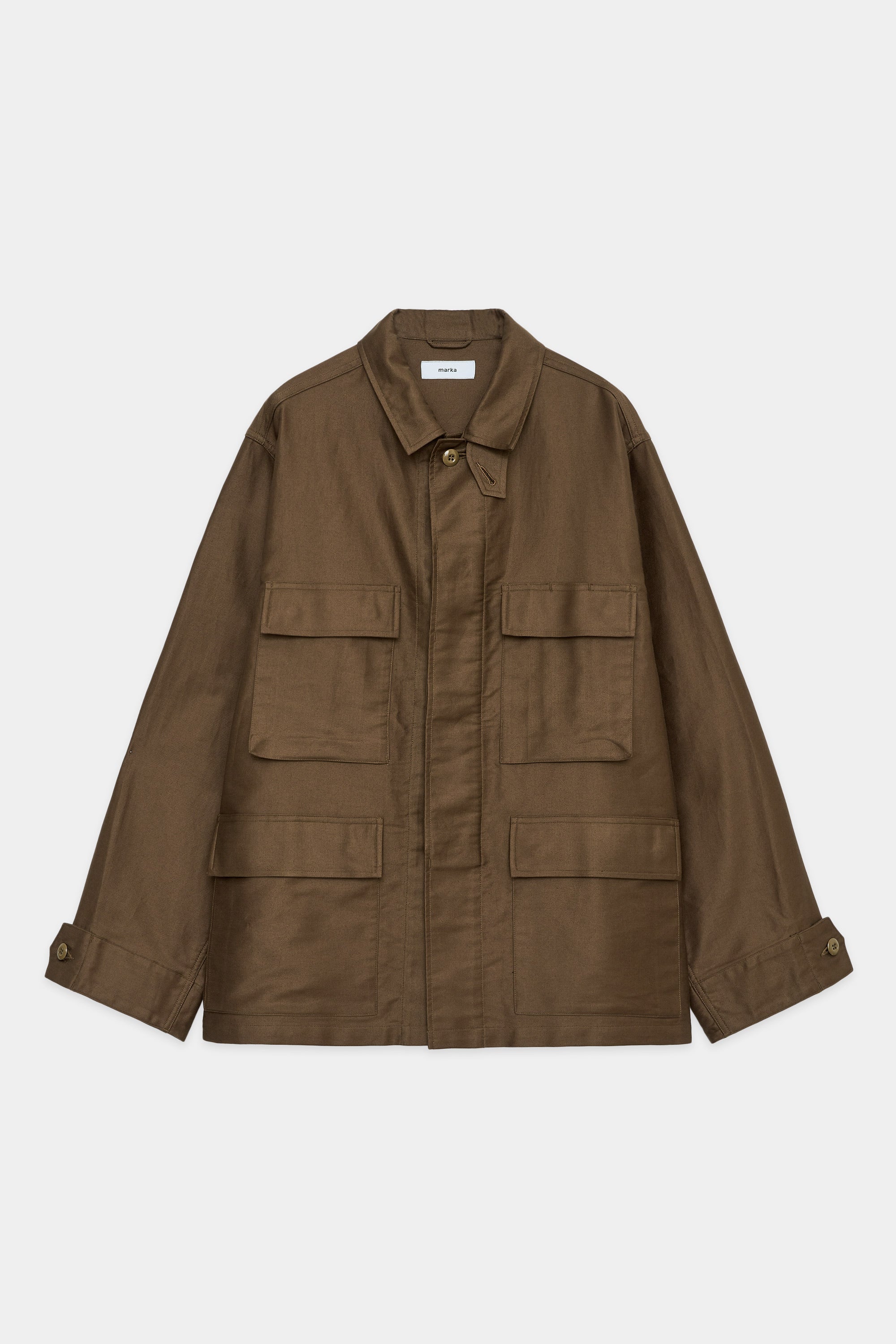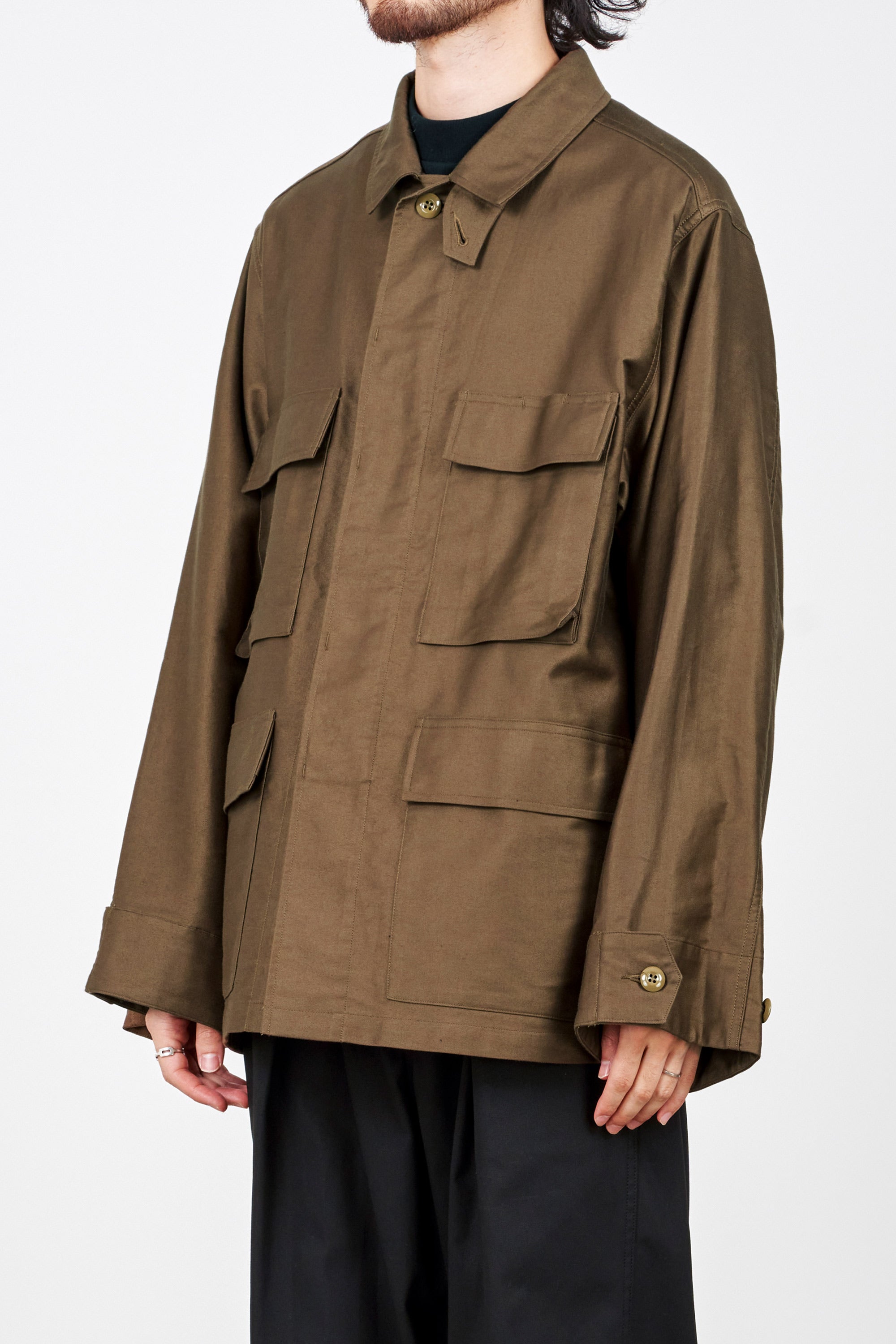 /
オーガニックコットンソフトモールスキン B.D.U ジャケット, Mocha
Design
The B.D.U. jacket of the U.S. military is arranged in a modern silhouette. Although it has a voluminous size with a generous body and thick sleeves, the fluffy fabric creates a soft silhouette and moderately suppresses assertiveness, making it a jacket recommended for those who are not comfortable with oversized jackets.
A chin tab on the back of the collar allows the jacket to be worn with the collar up, and the tabs on the back of the body seen on B.D.U. jackets have been eliminated for a cleaner look.

Recommended Comments
The four pockets on the chest and waist give this B.D.U. jacket a strong presence. Normally made of ripstop nylon, this item has evolved into an item with a mature and elegant look by being made of soft moleskin with a glossy sheen.
This is a piece of military wear that also has a traditional mood. It is recommended to be worn casually, but it is also recommended to be worn elegantly with a shirt over it.
Product Number/Product Name
Product No.: M22C-05BL02C
Product name:ORGANIC COTTON SOFT MOLESKIN B.D.U JACKET
100% ORGANIC COTTON
This moleskin is made of organic cotton from India, which has long fibers and few flakes. Normally, moleskin is woven by increasing the density of the yarn by beating it more heavily, but this time we dared to beat it sweetly to express a soft and fluffy texture and lightness. The fabric is also characterized by its elegant luster, which comes from the quality of the raw material.