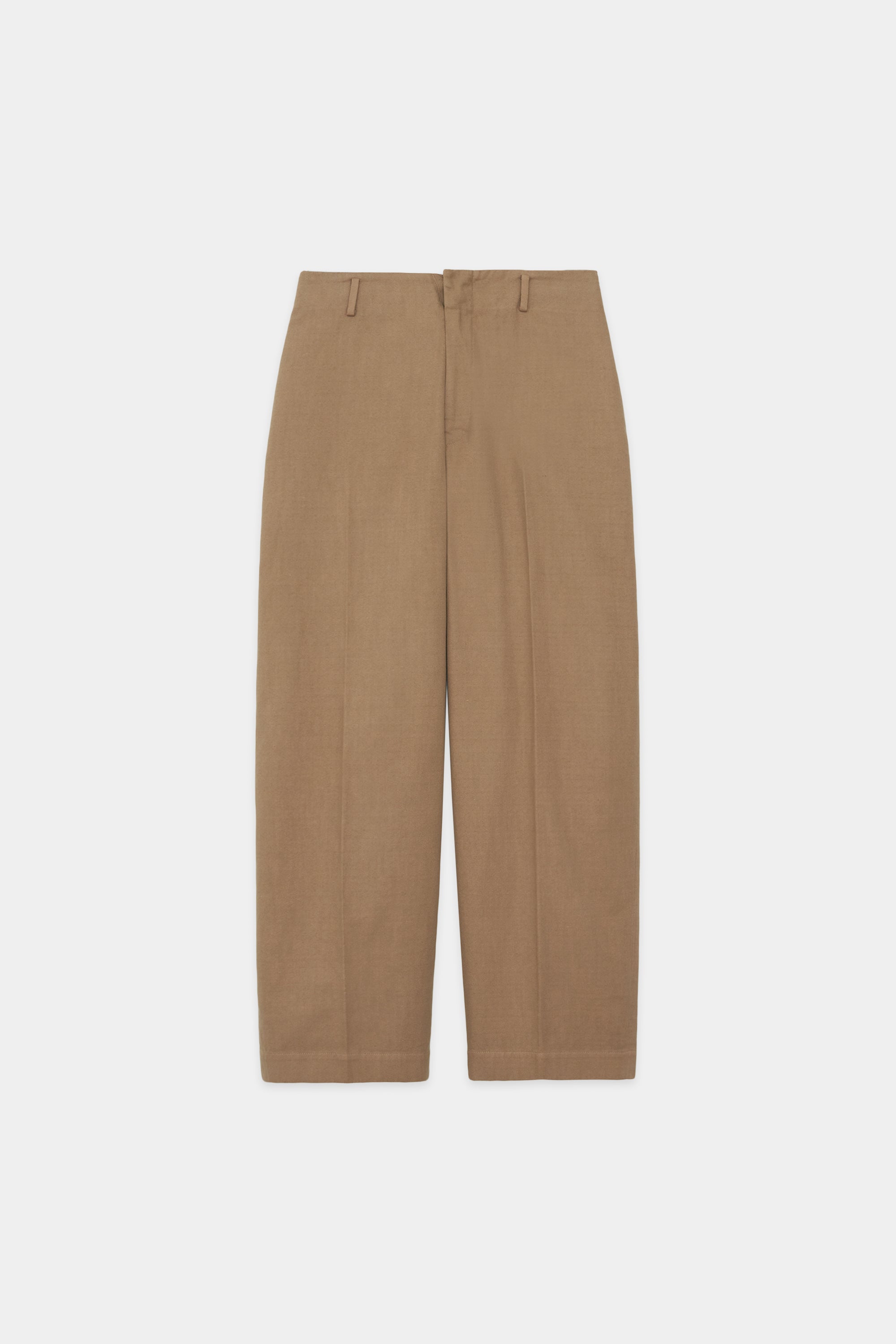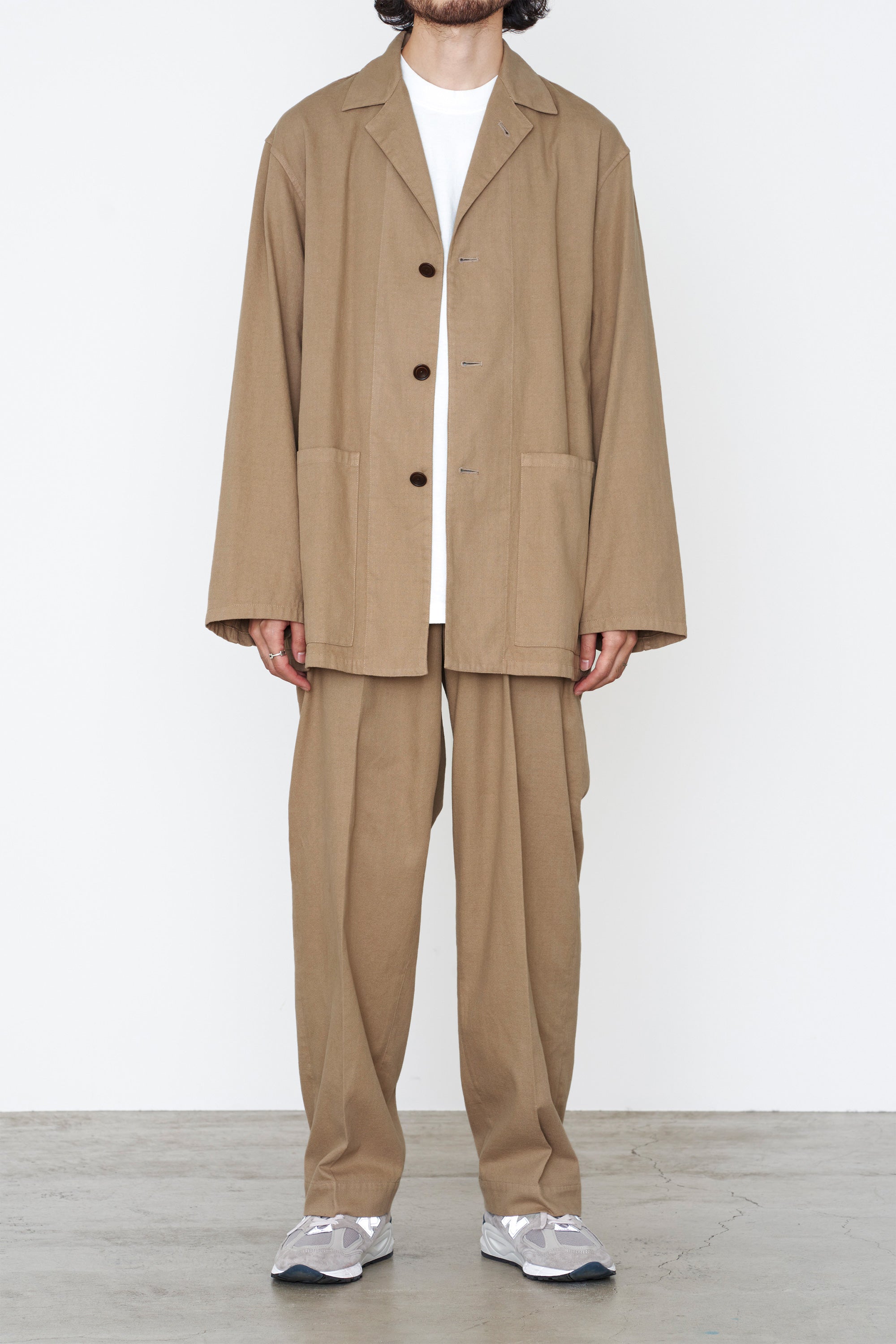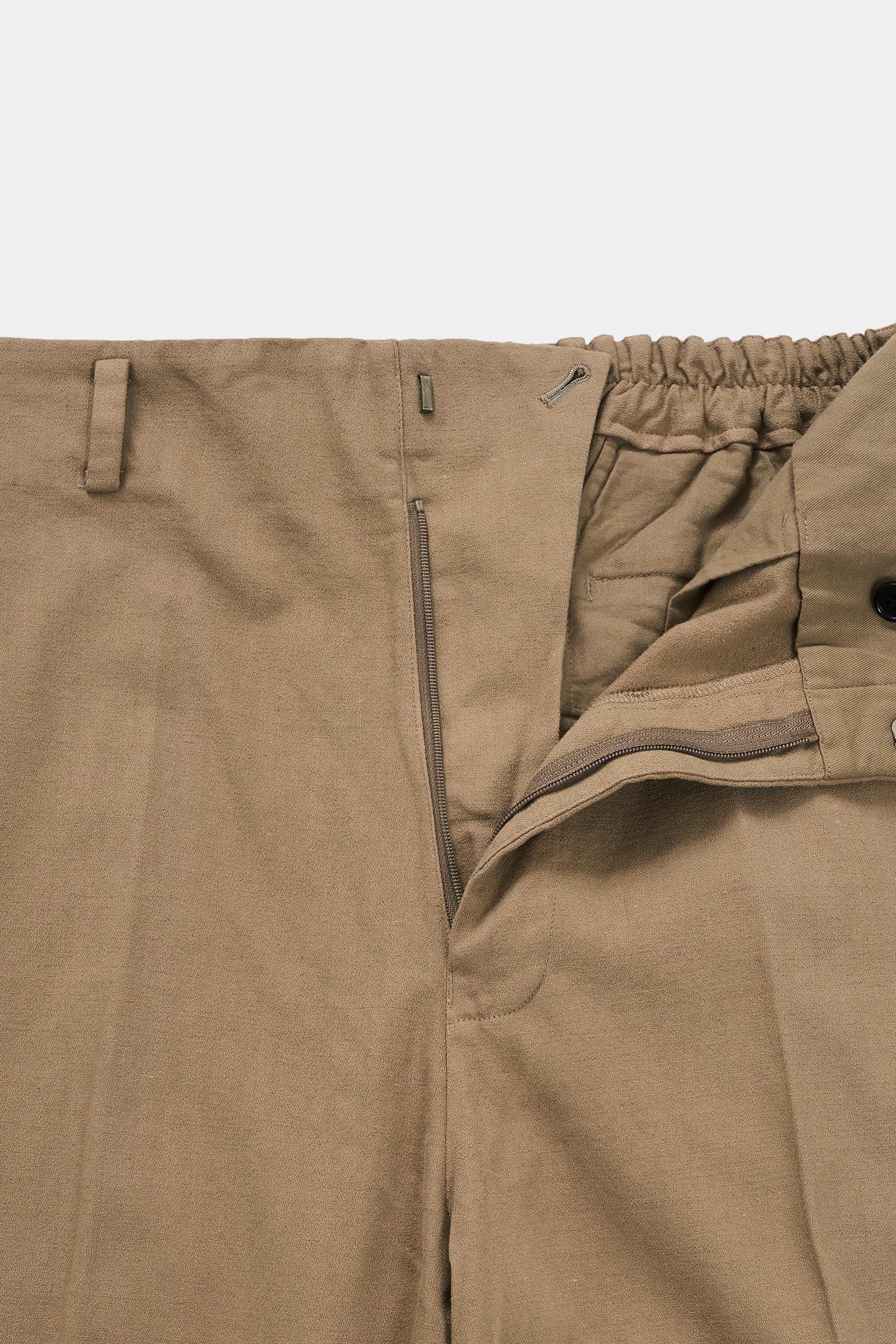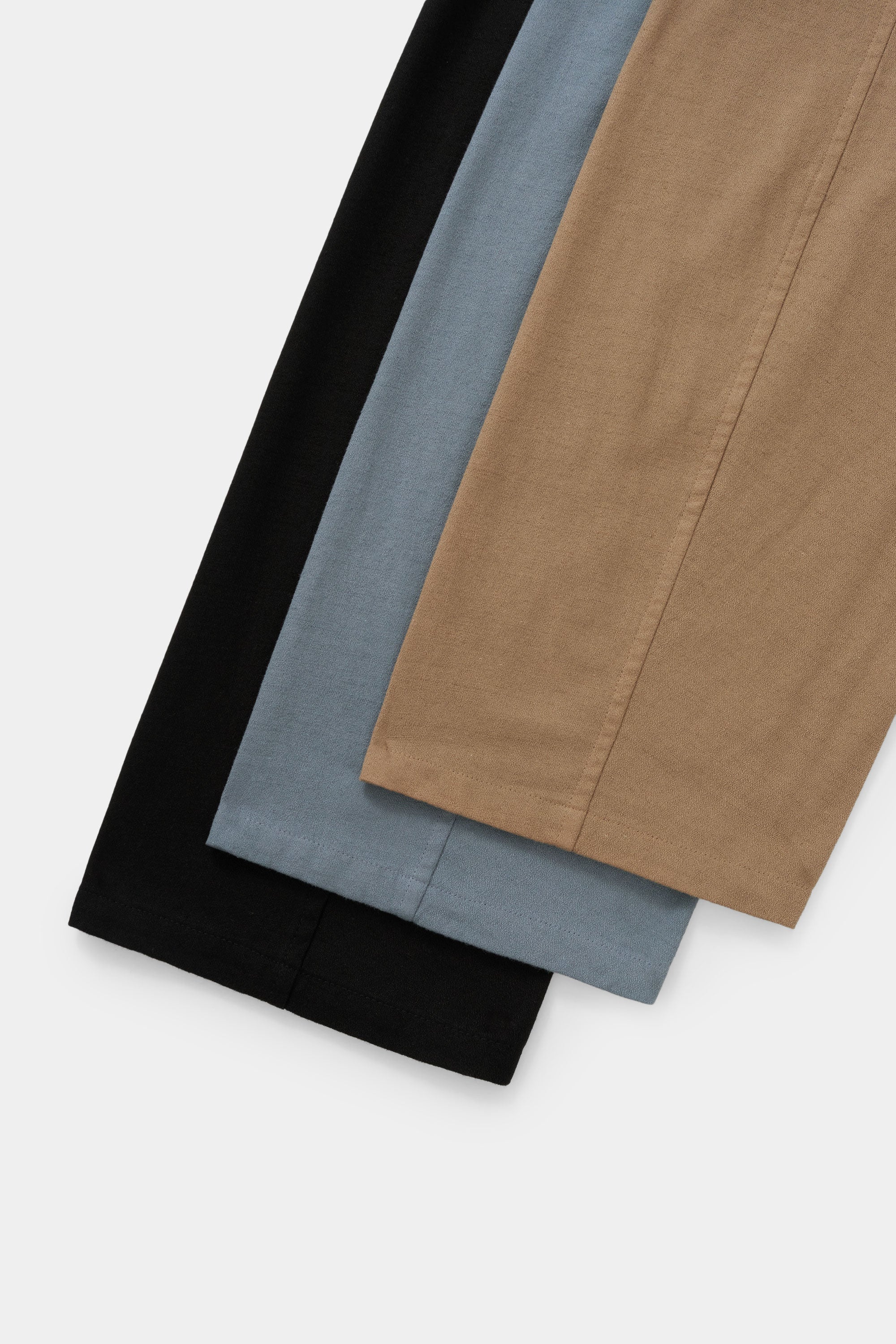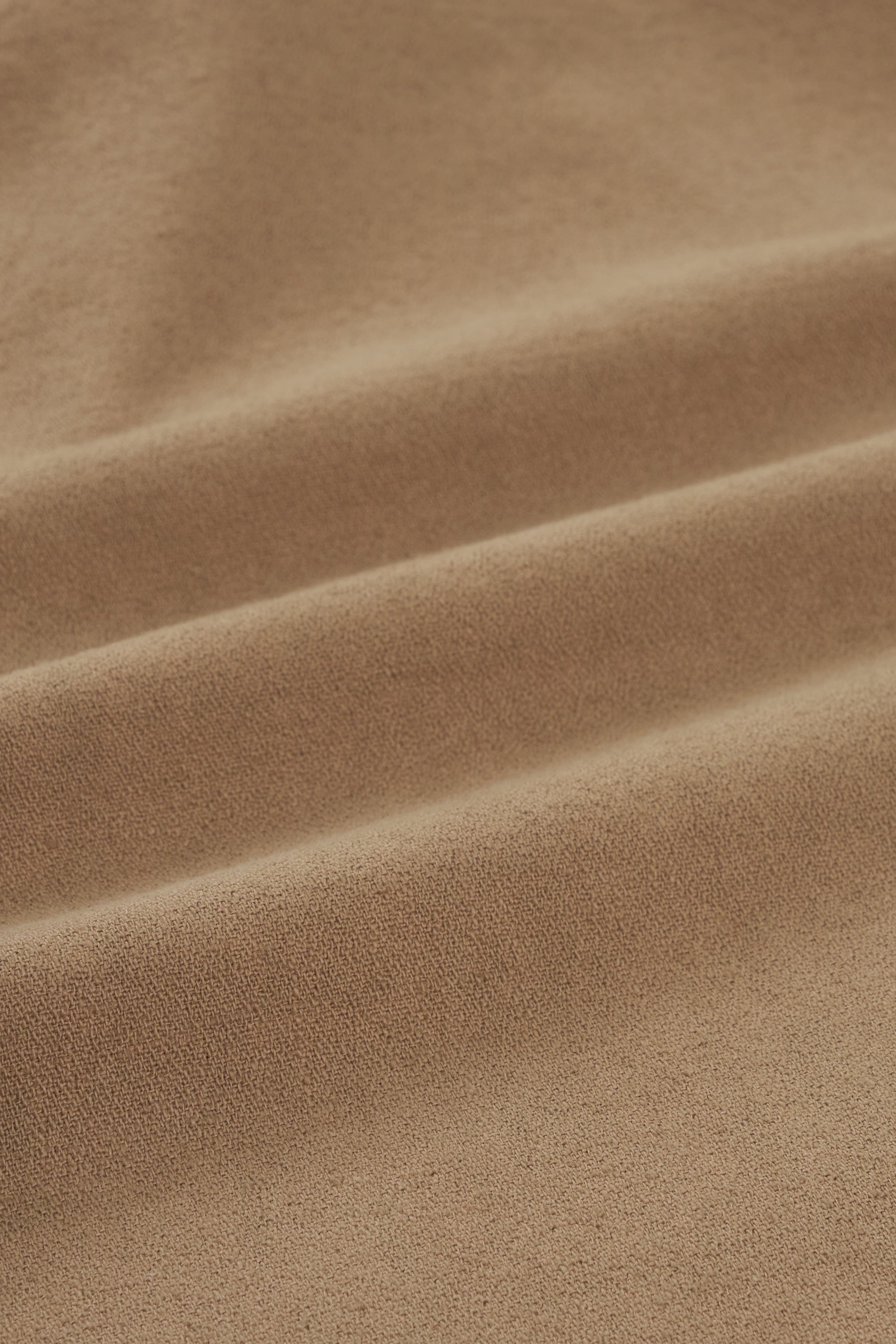 /
Organic Cotton Soft Amunzen Stitchless Trousers, Beige
Design
The new trousers were designed to give you a fresh feeling around the waist. When you tuck them in, you will feel a different atmosphere from usual. There is no stitching on the waist belt part, which continues from the body without switching, and there is no center button. The clean design upgrades a simple combination with a shirt or cut-and-sew to a sophisticated coordination.
The silhouette is based on marka's standard "2-tuck cocoon fit" that tapers from the waist to the hem with a bulge, but without the front tuck and with a slightly wider hem. In addition, elastic is added at the back of the waist for added comfort.
Recommended Comments
These new trousers have a deep crotch and a neat waist specification that makes tucked-in styles look stylish.
The size of the top is easy to style, whether big or compact, and can be worn with anything from sneakers to leather shoes. We recommend coordinating with the jacket made of the same material.
100% ORGANIC COTTON
Amundsen is woven with 20 count single yarn uneven warp and 18 count single yarn nep yarn weft. Amundsen is a kind of twill weave that can express the fine unevenness of pear skin, and unlike ordinary twill weave, there are no diagonal twill lines. In addition, the surface is scratched with a raising process, so at first glance it looks like suede, giving the fabric a unique texture.