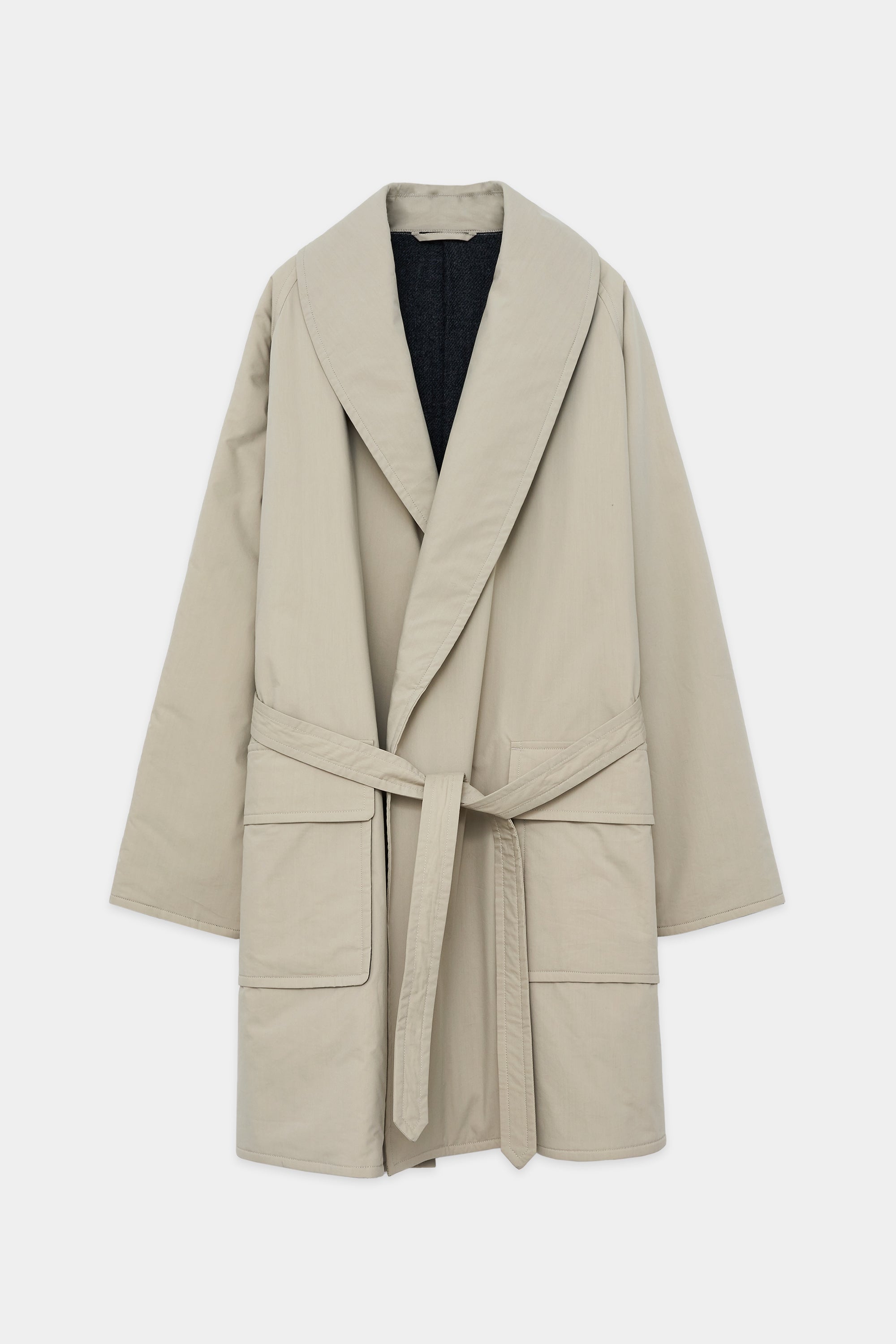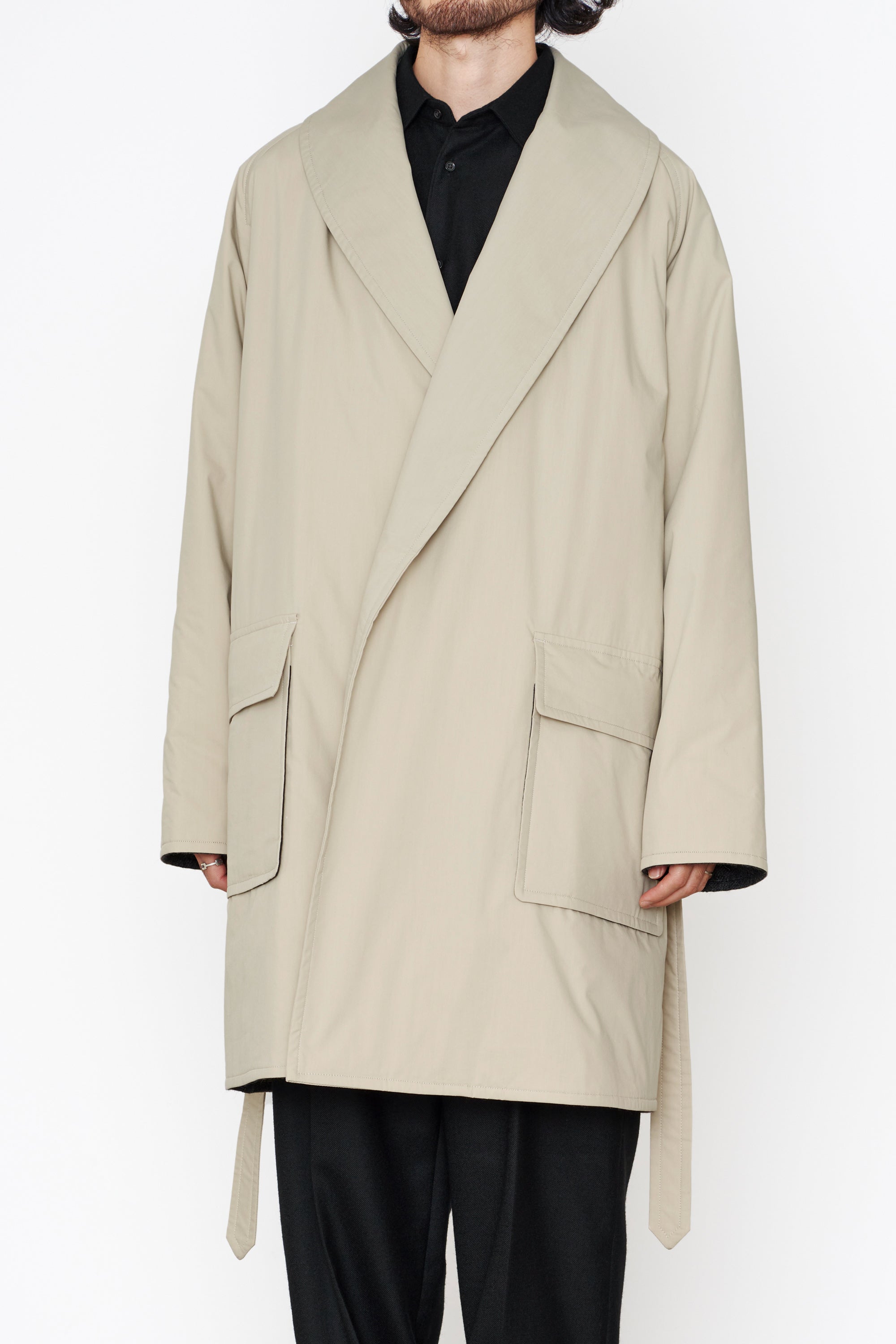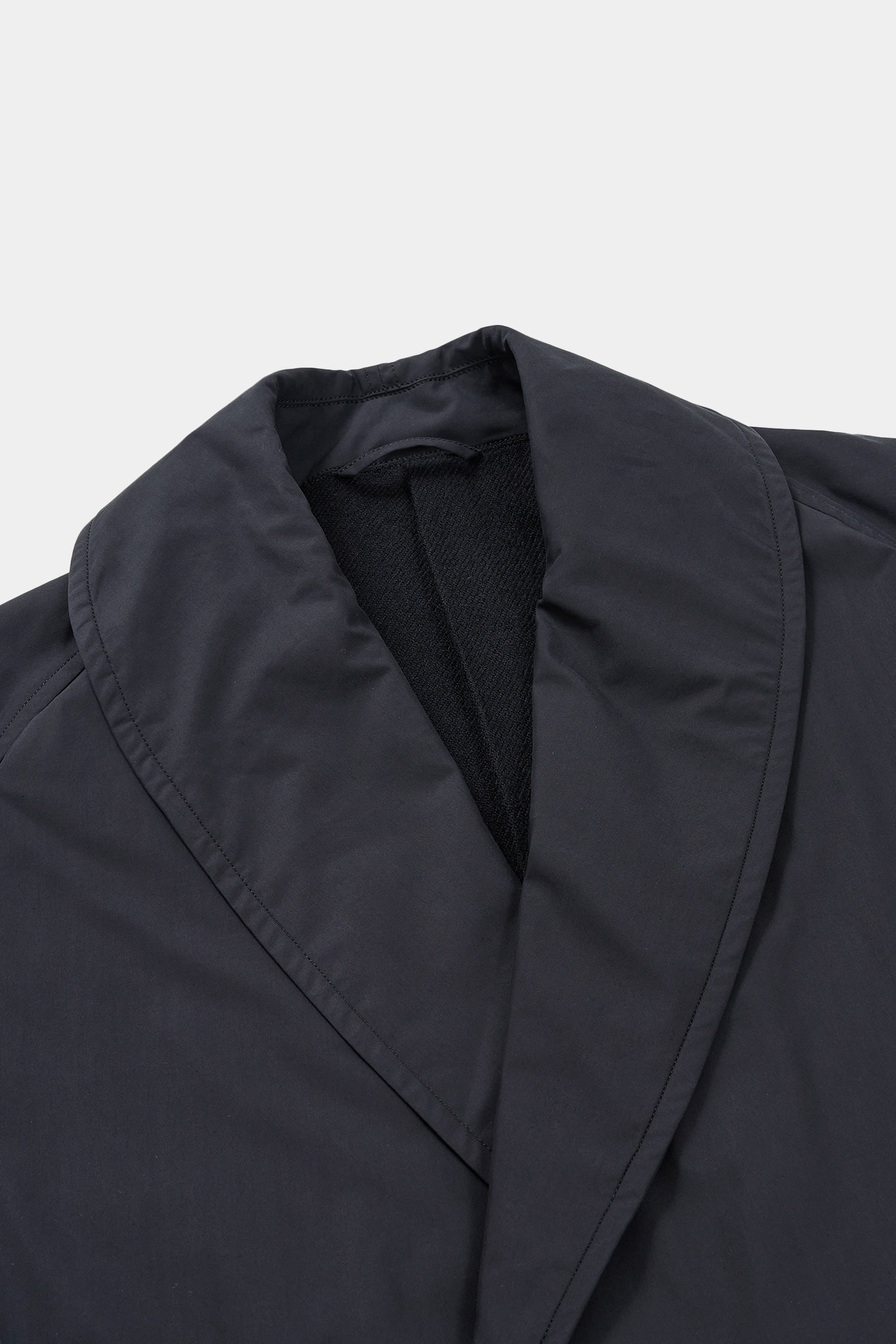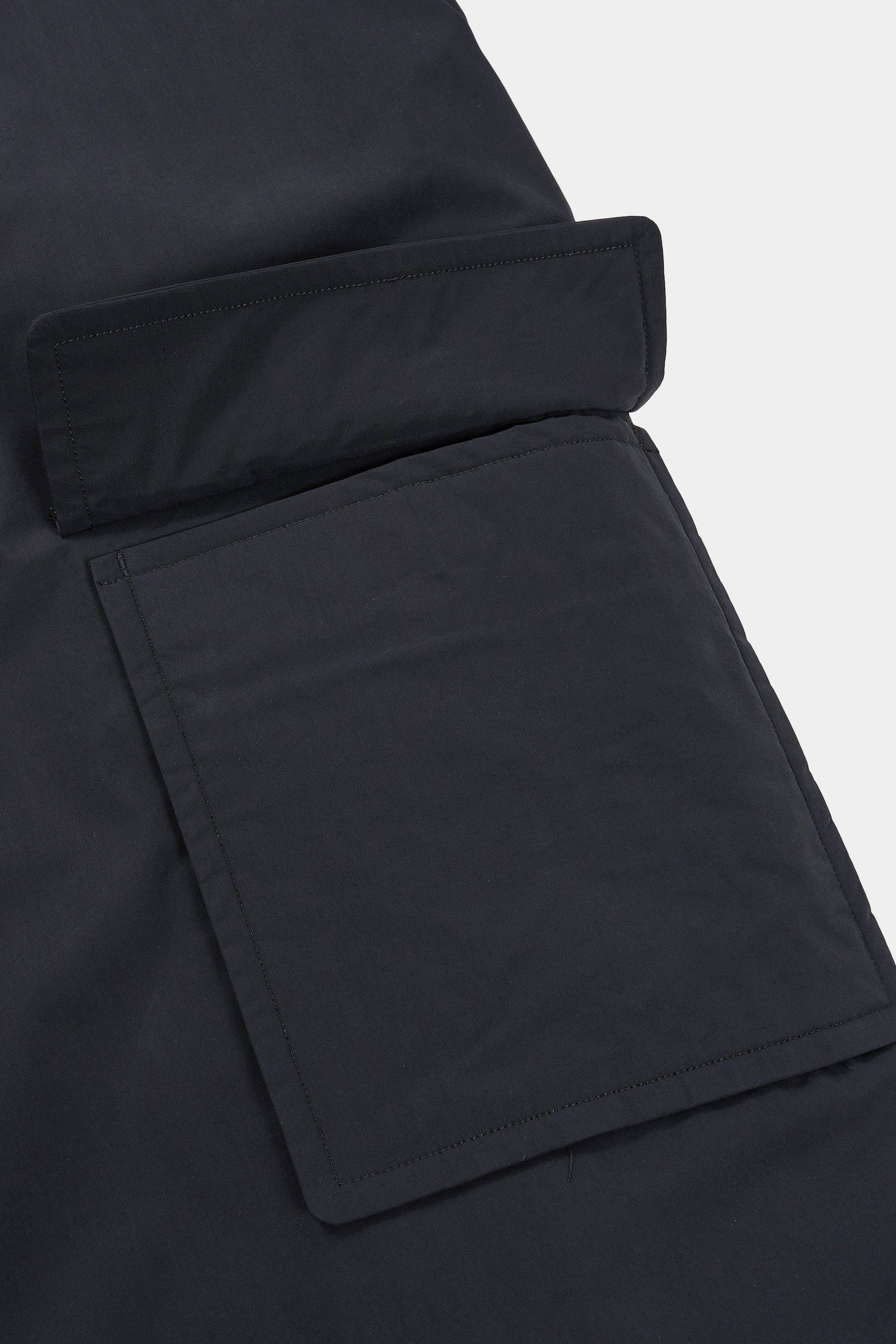 /
Organic Cotton/ Polyester Weather Stuffed Shawl Collar Coat, Beige
Design
A shawl collar coat with a basic design. The belt at the waist and the large flap pockets on both hips accentuate the design, making it a simple yet well-balanced piece that is not too simple.
It is characterized by its generous size, which creates a moderate sense of volume when worn as a cloak. In addition to the raglan sleeve specification, the collar is also designed to be large, so people with any shoulder width can wear it naturally without worrying about the line of their shoulders.
It is buttonless, but the placket can be taped to prevent it from playing up. The lining has magazine pockets on both sides, which together with the waist pockets provide excellent storage.
Recommended Comments
It features a light fabric expression that can be worn from winter to early spring. The appeal of this item is that it can be worn for a long period of time, blending in well with the city even in the season when the harsh cold of winter has settled down and you feel the warmth of the sunshine.
It goes well with casual items, and can easily be worn over a sweatshirt or denim to add an elegant element to your outfit. Of course, it is also recommended to wear it with knitwear and slacks on dates, dinners at restaurants, and when going to parties. It is a well-balanced piece that can be worn casually or neatly.
The cotton material is warm, and you don't need to wear a lot of clothes inside, so you can wear it without bulky inner wear, which is also a great point.
66% ORGANIC COTTON 34% POLYESTER
Outer fabric
Made of organic cotton from Turkey with reduced fluff for the warp and polyester for the weft. It is a functional fabric that is lightweight, stretchy, easy to move in, and water repellent. The texture is natural rather than technical, as the soft expression of cotton is strongly expressed. This makes it easy to match with a variety of styles.
Padding
The filling material is a mixture of kapok fiber harvested in Southeast Asia and recycled polyester. The fiber can be harvested without cutting down trees, and is environmentally friendly as no pesticides or chemical fertilizers are used in its cultivation. The material is environmentally friendly and does not use pesticides or chemical fertilizers.
Lining
100% wool surge material is used. It is gentle against the skin and has high heat retention.