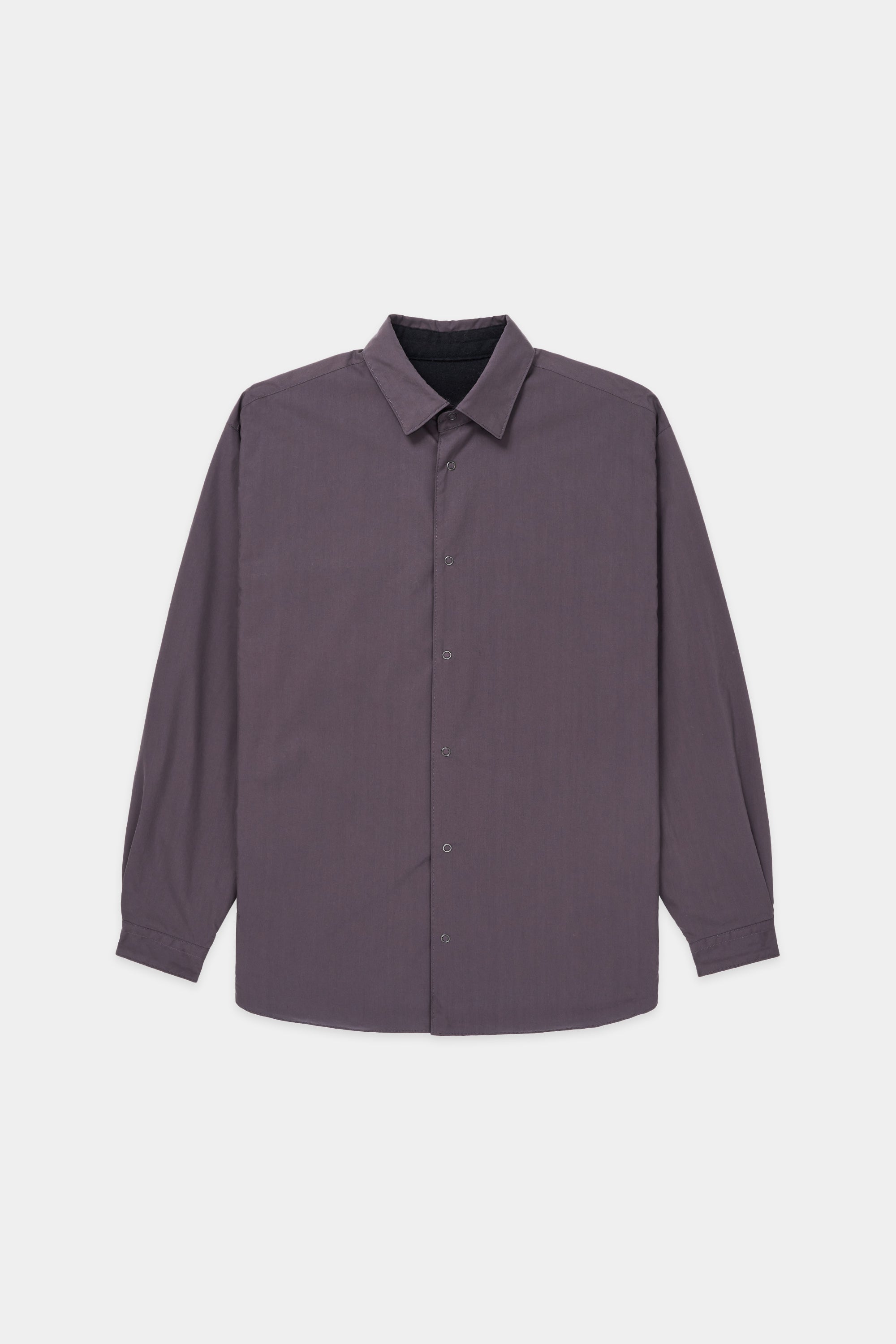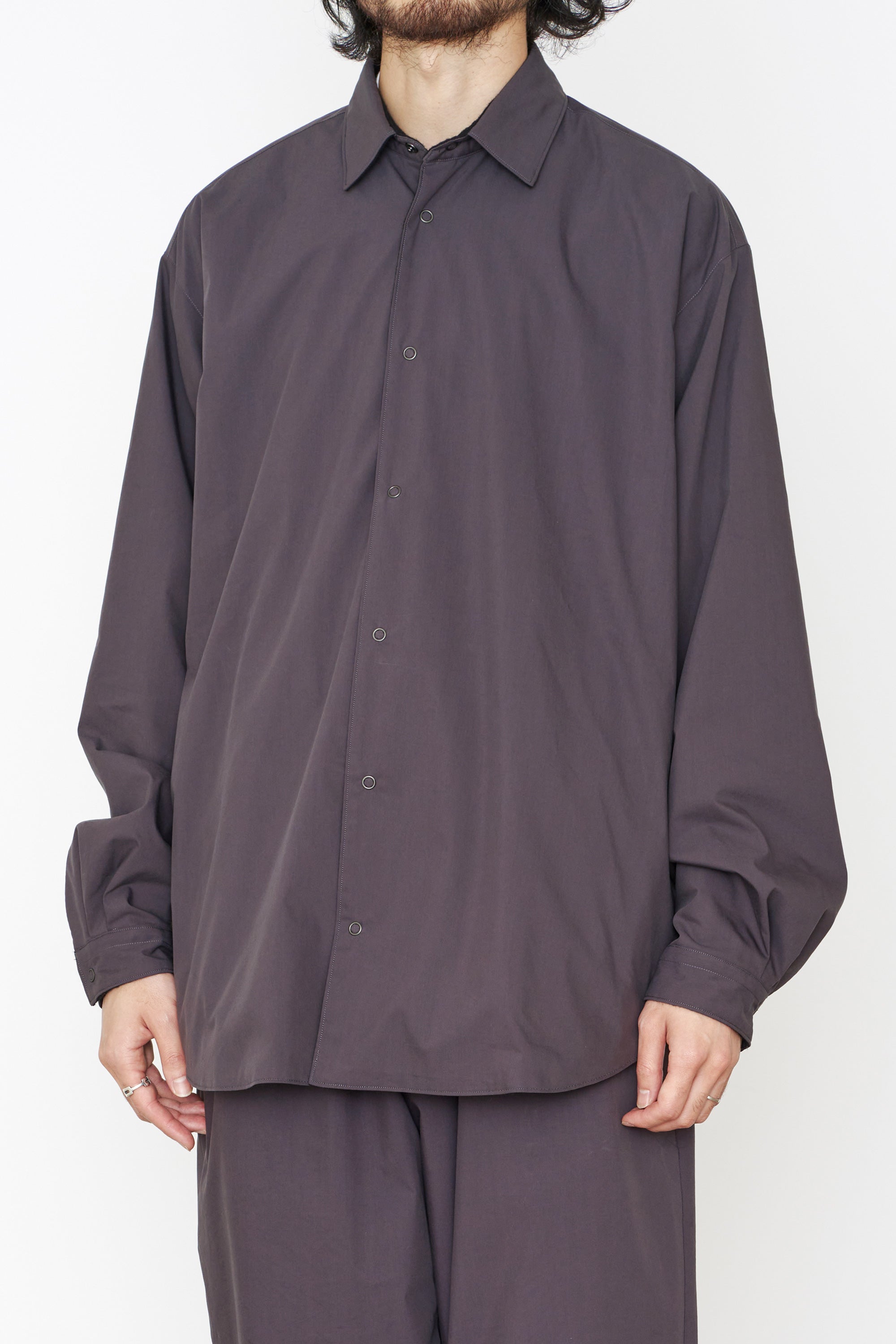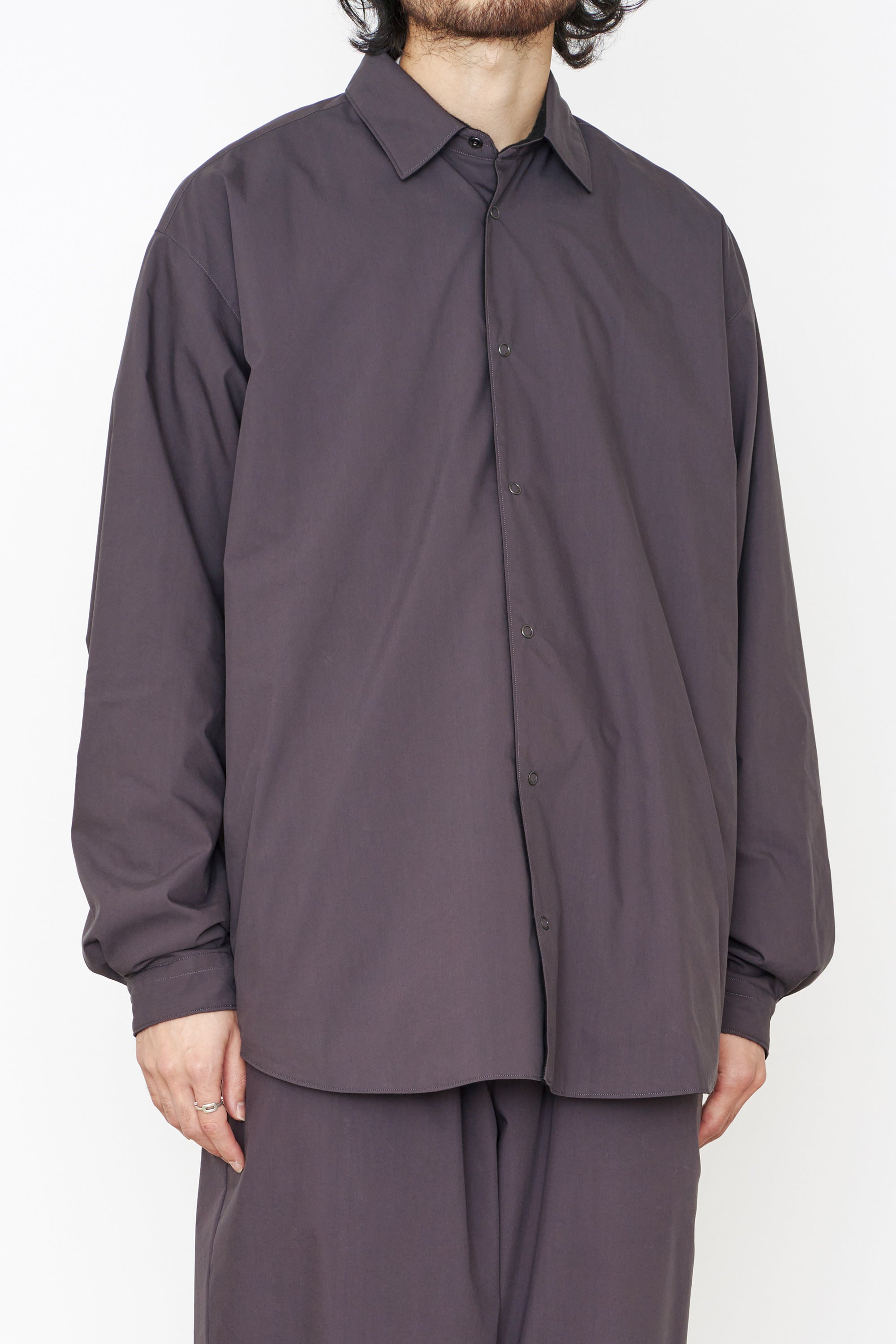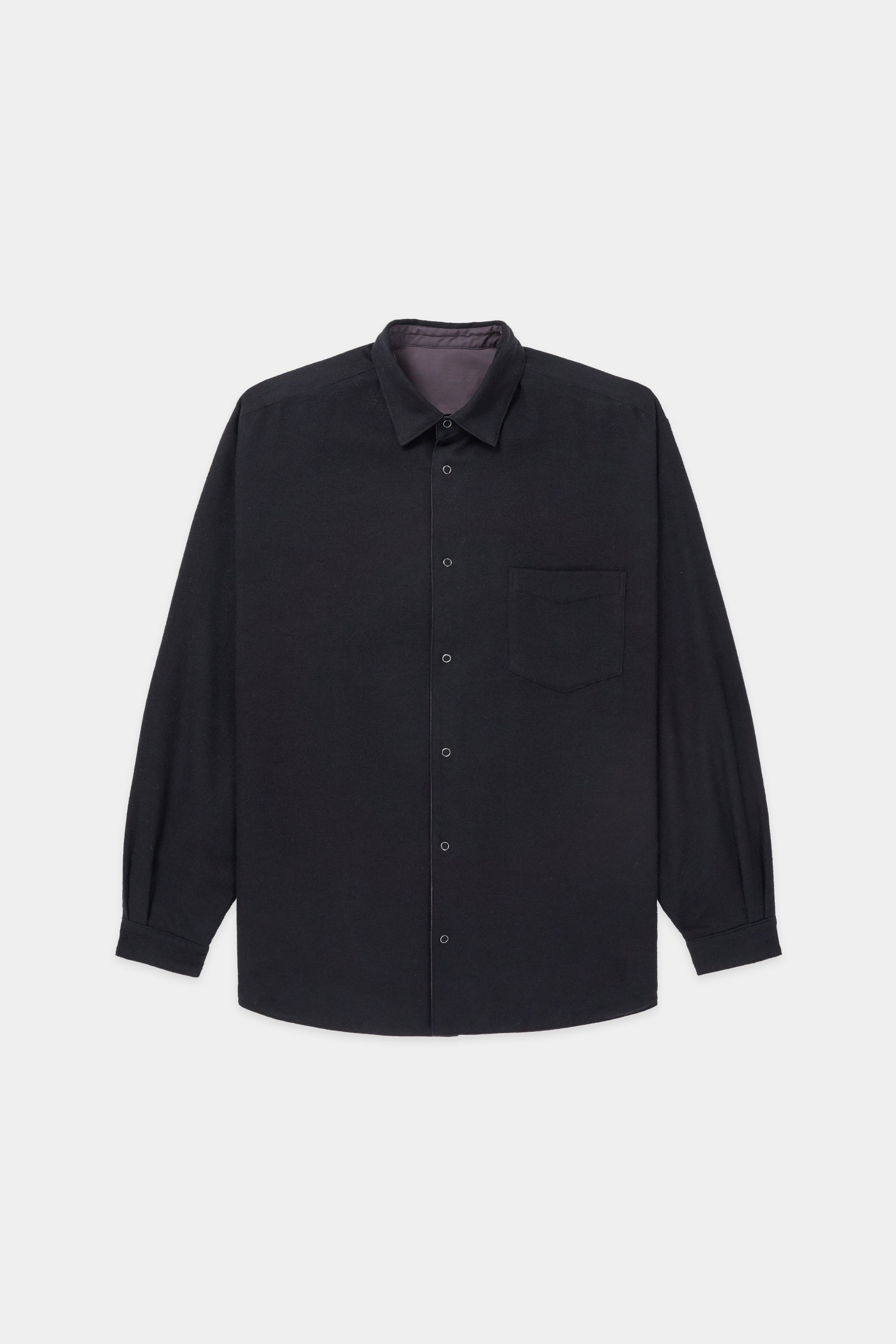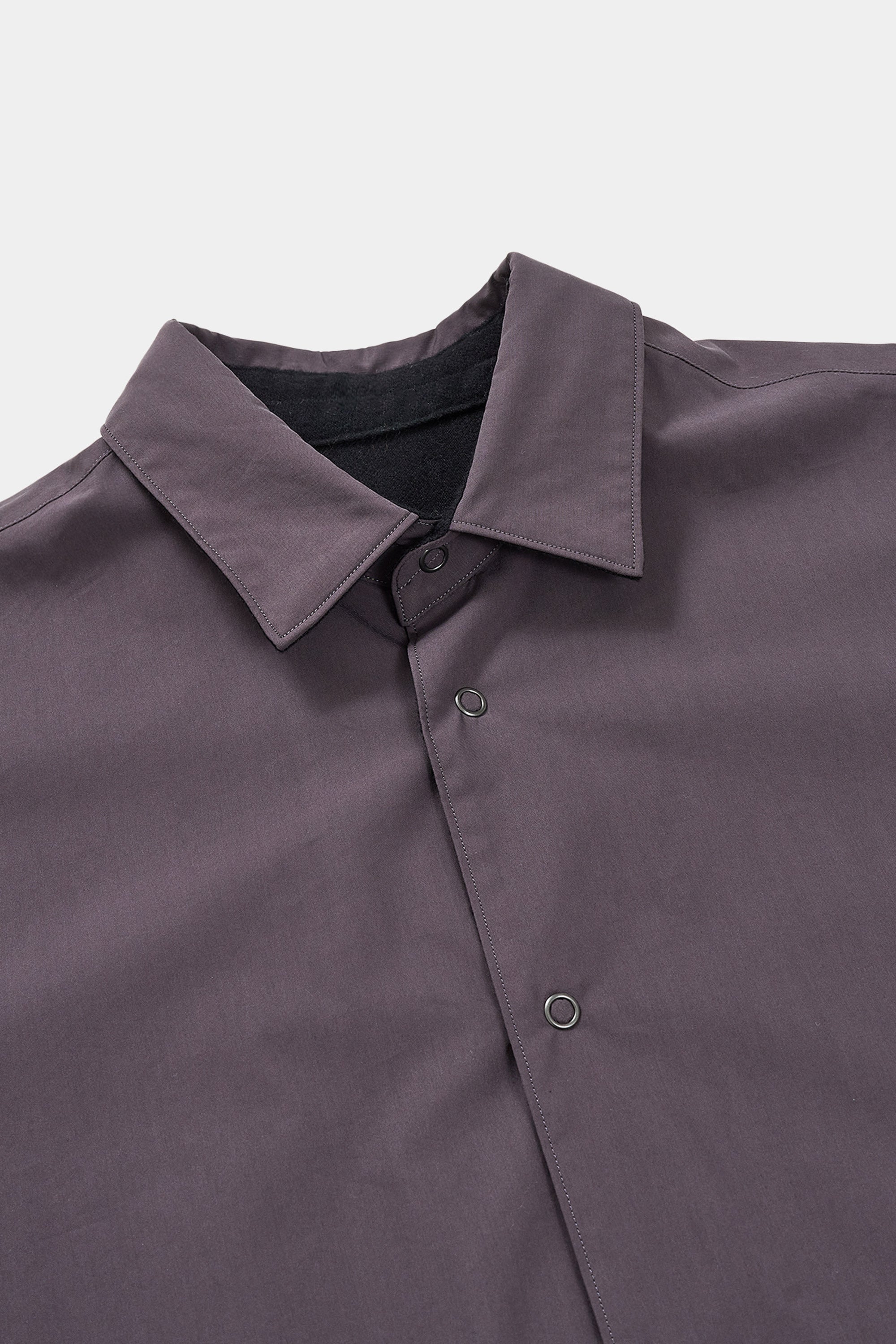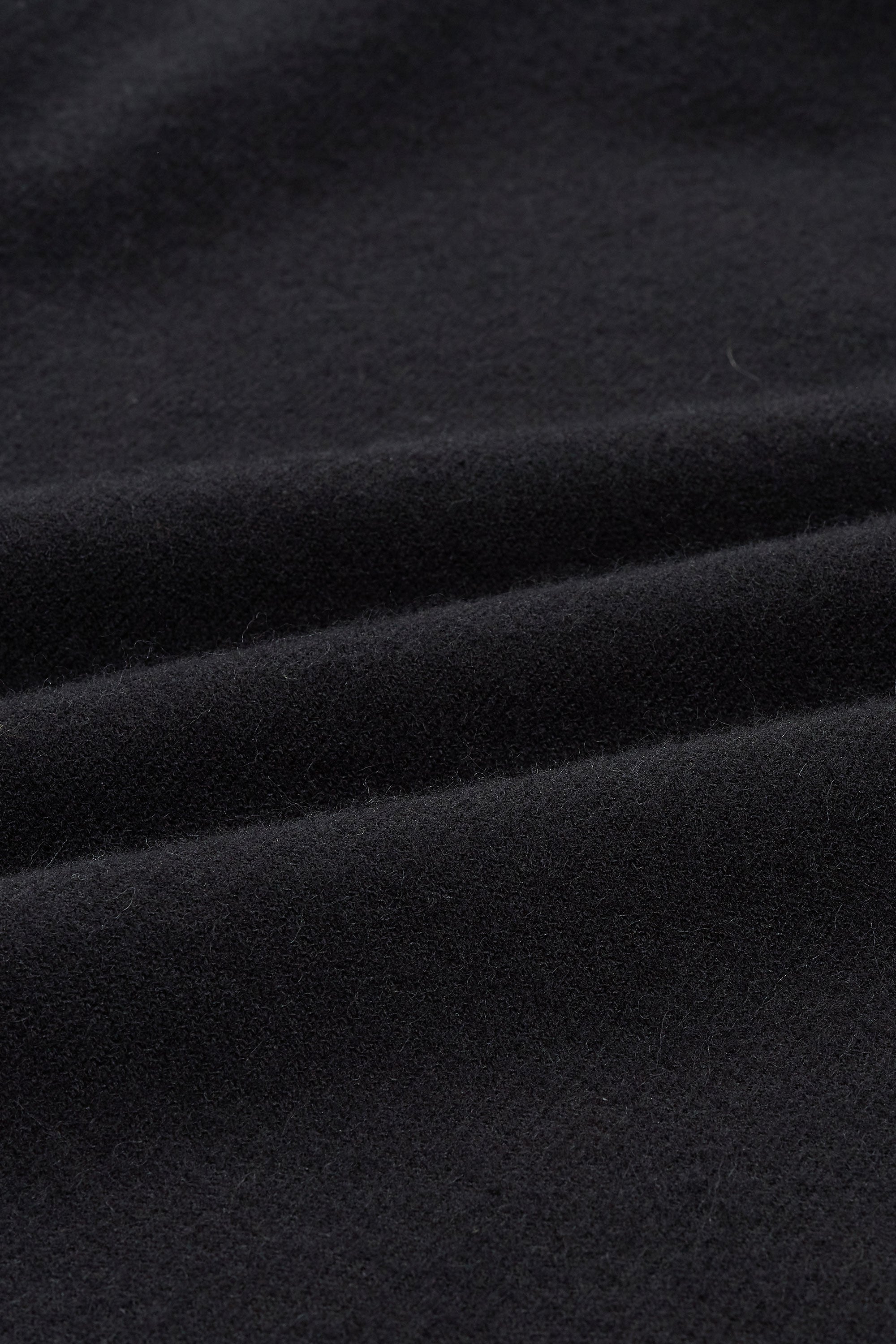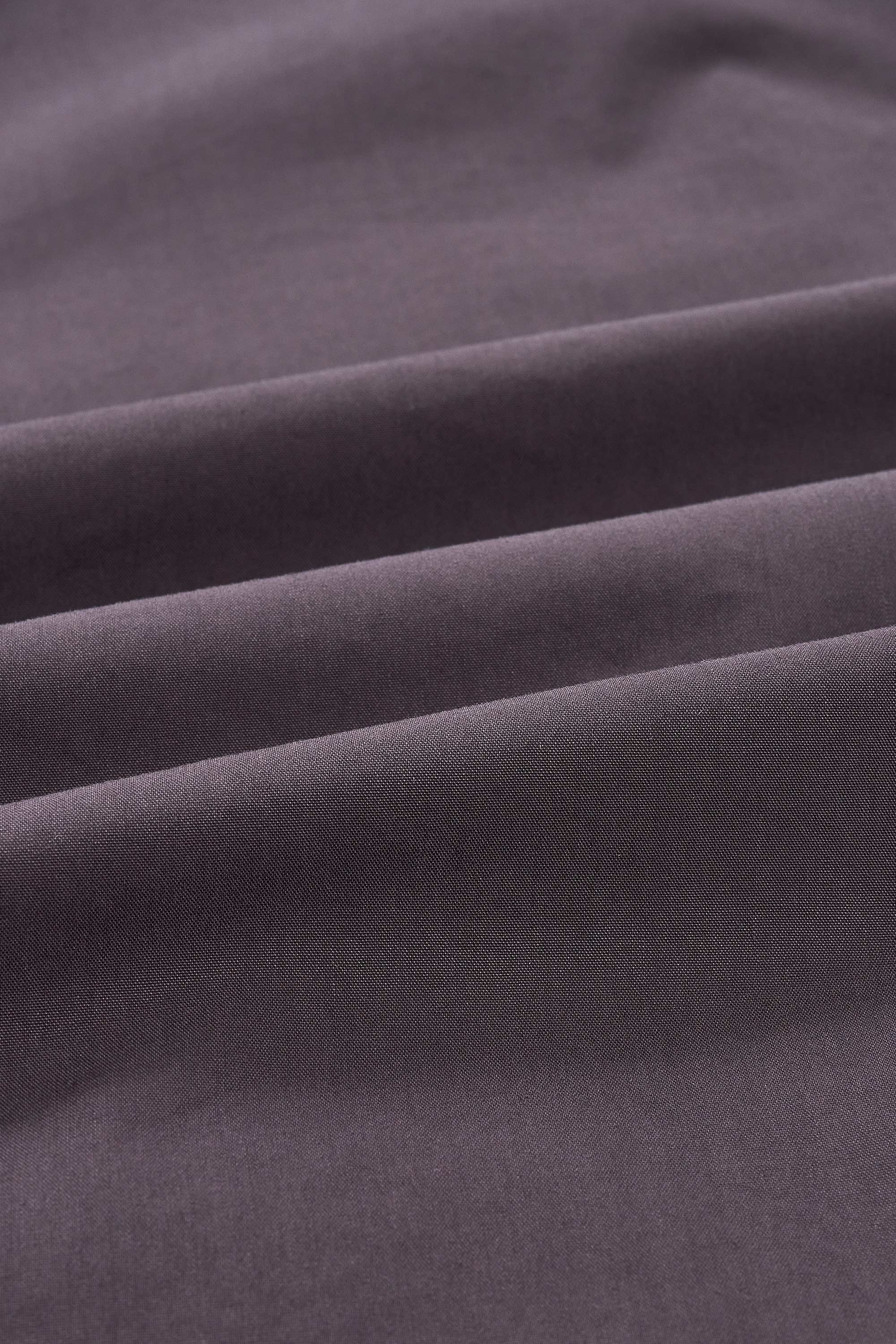 /
Organic Cotton/ Polyester Weather Reversible Shirt, Purplish Brown
Design
This is a reversible shirt with a relaxed silhouette. The front and back fasten with dotted buttons for easy on and off, as well as a sporty look.
On the surface, the pockets are given using the seams under both arms, and the sackcloth is made of raised sleek fabric, which is designed to give a subtle warmth when you put your hands in it. By omitting details as much as possible and making it solid, the design takes advantage of the texture of the fabric. The reverse side, on the other hand, is designed to look like a regular shirt with a chest pocket. The flannel-like, slightly brushed material provides a casual but relaxed look.
Recommended Comments
A reversible shirt that can be worn twice. It can be worn in a variety of ways depending on the scene. The surface is a functional material with stretch and water repellency, while utilizing the texture of organic cotton. The solid design and dotted buttons are somewhat like a coach jacket. The silhouette is loose, so it is recommended to wear it like a shirt jacket over a T-shirt, sweatshirt, or parka. Of course, you can also wear a heavy outerwear over it.
The reverse side, on the other hand, is a faintly raised Viera material. If the front side is street-like, this side will give you a more mature, yet relaxed look. To take advantage of the natural texture of the material, wear it with denim or slacks for a dinner with friends or a casual date. By coordinating it with pants made of the same material, it can also be worn when traveling.
66% ORGANIC COTTON 34% POLYESTER
Outer fabric
Made of organic cotton from Turkey with reduced fluff for the warp and polyester for the weft. It is a functional fabric that is lightweight, stretchy, easy to move in, and water repellent. The texture is natural rather than technical, as the soft expression of cotton is strongly expressed. This makes it easy to match with a variety of styles.
Lining
100% wool surge material is used. It is gentle against the skin and has high heat retention.