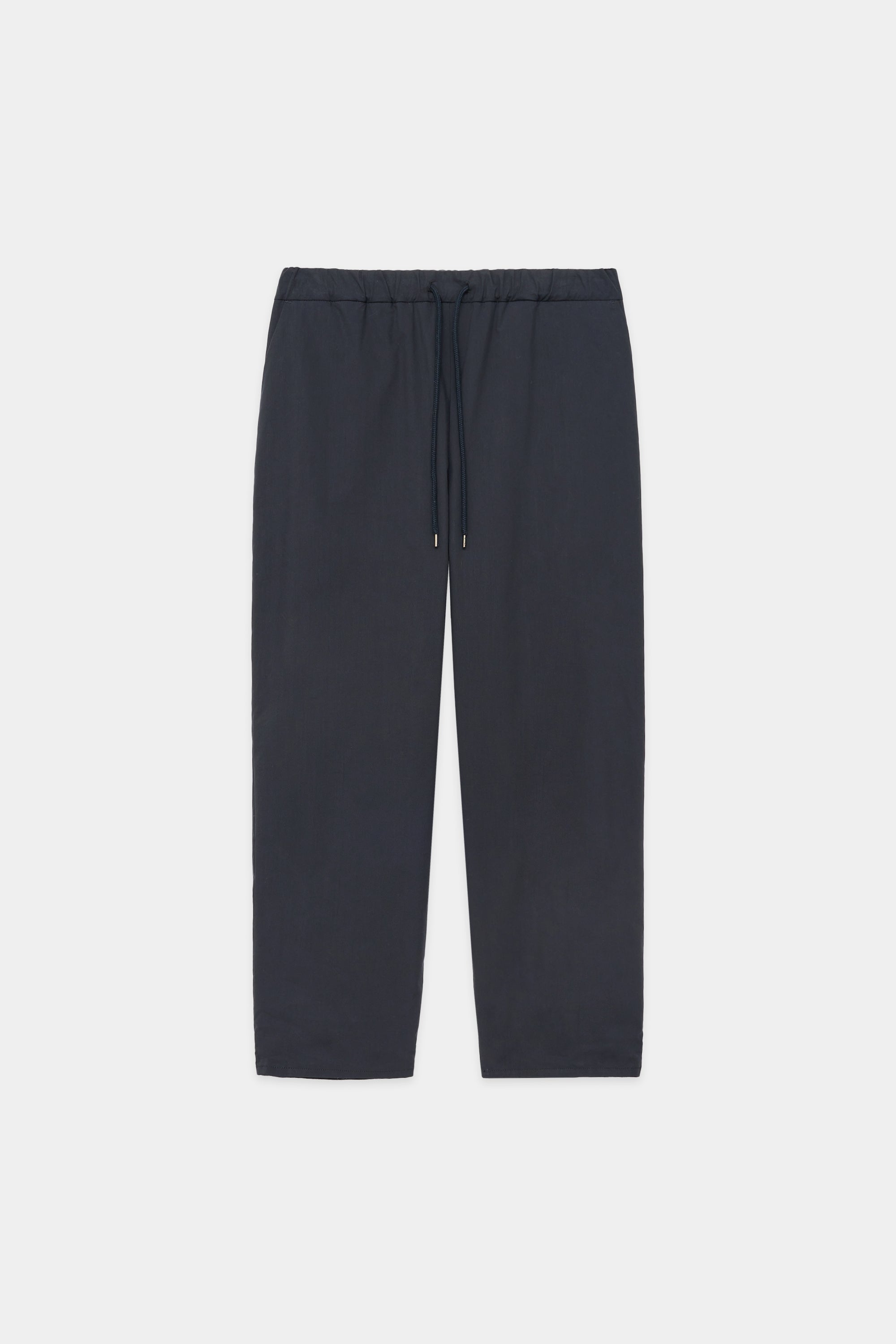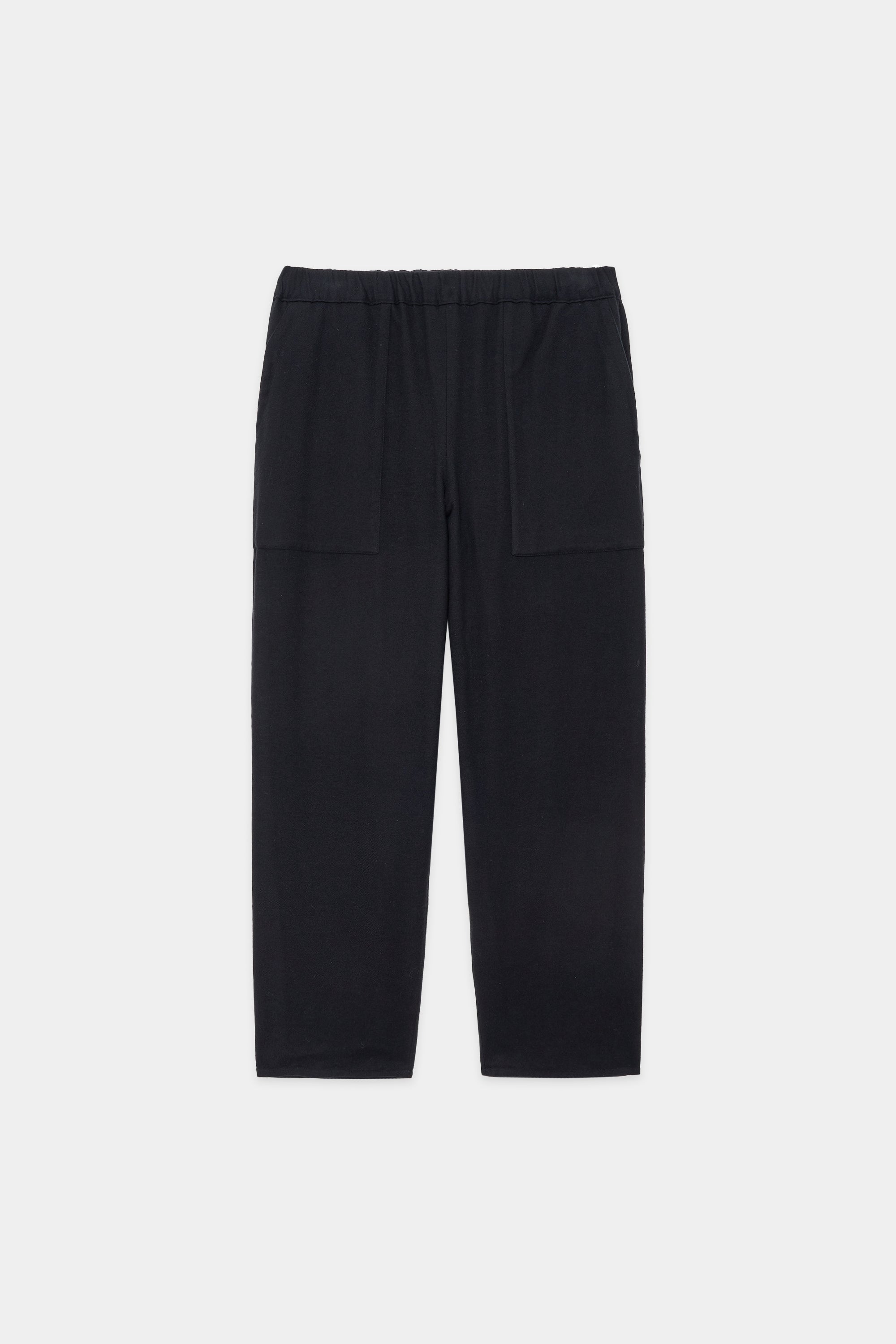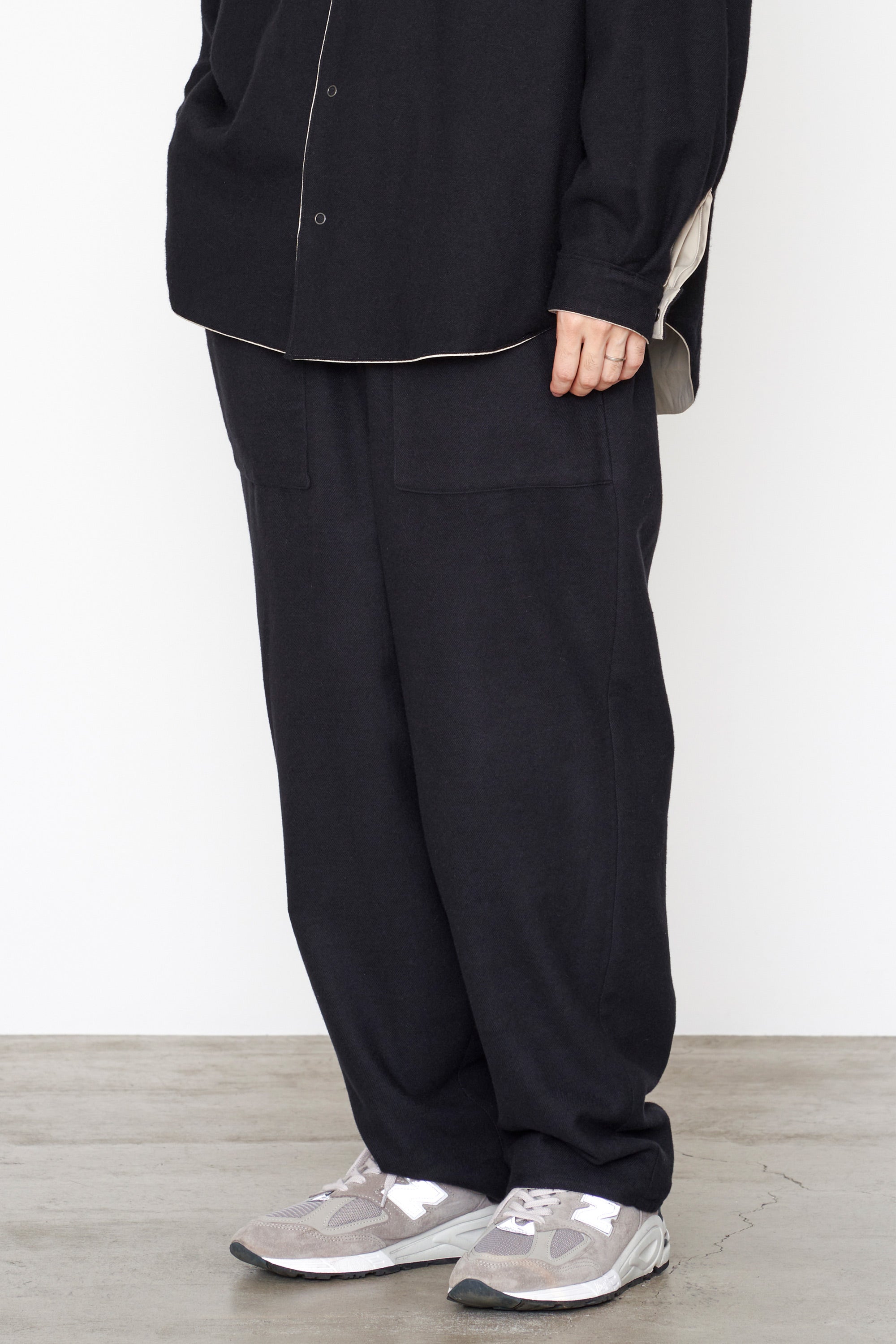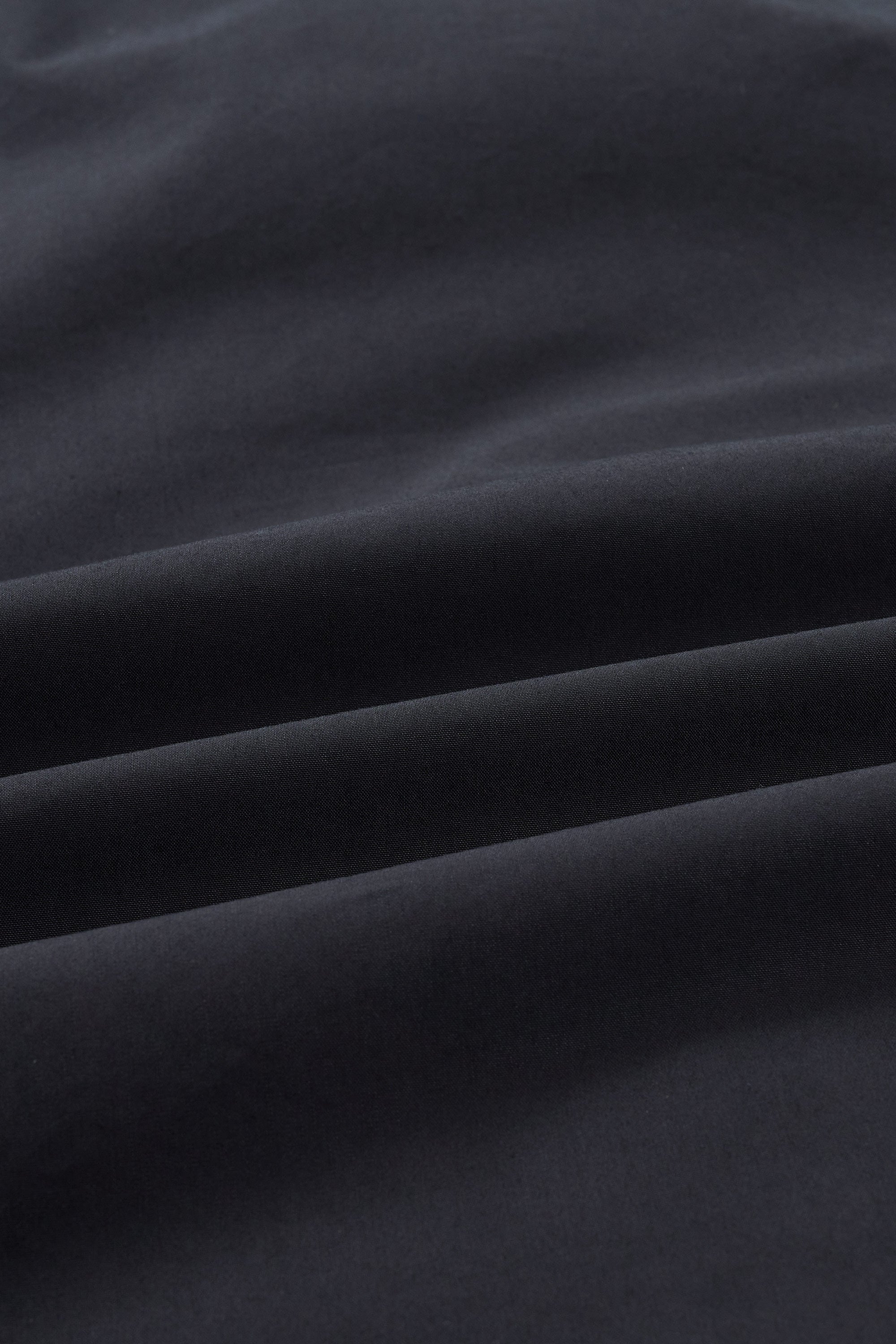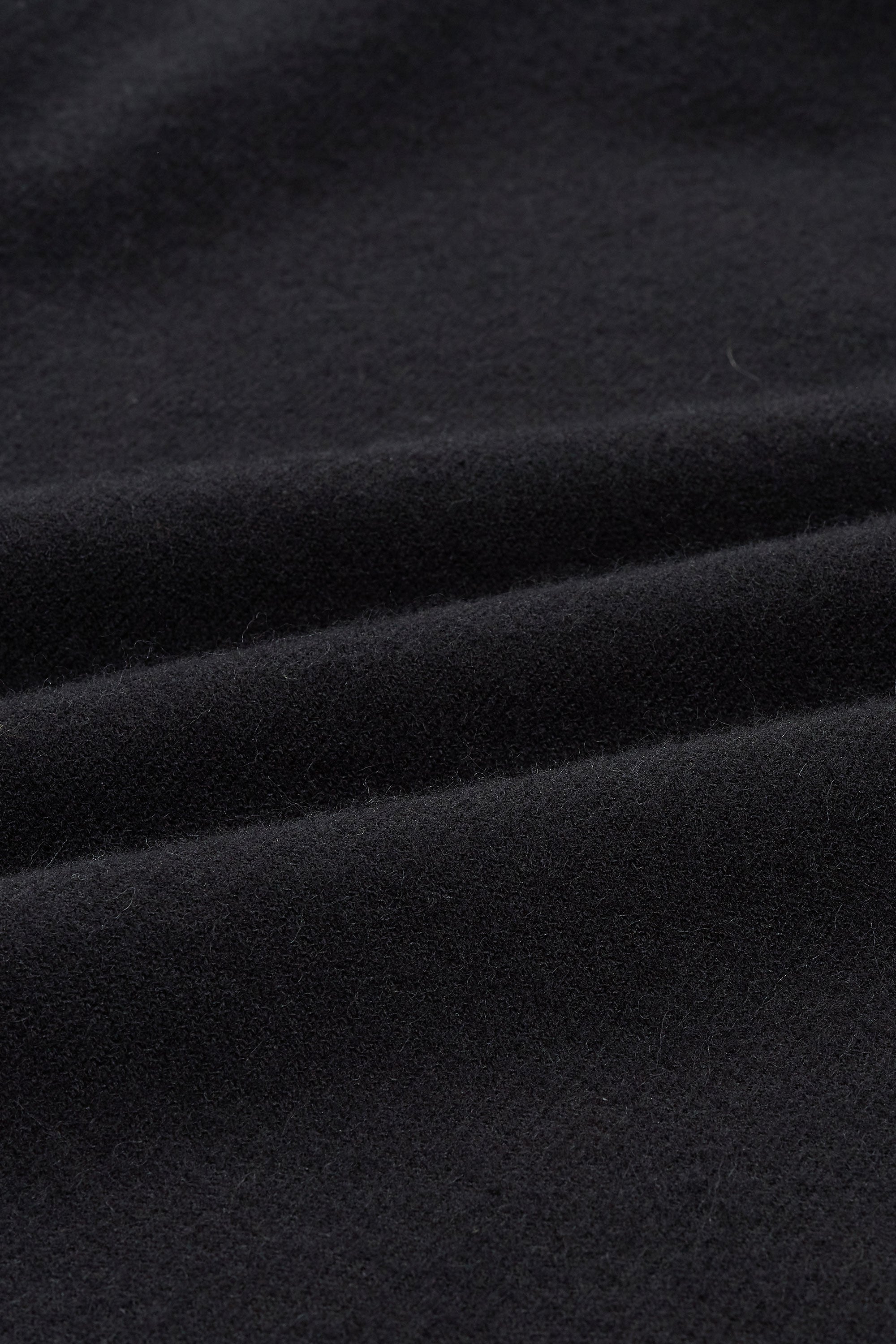 /
Organic Cotton/ Polyester Weather Reversible Easy Pants, Black
Design
Reversible relaxed pants for adults. They feature a cocoon silhouette with a roomy waist and a gentle taper toward the hem. The waist is easy to adjust with a drawcord for a comfortable fit. They are reversible, so you can enjoy wearing them in different ways depending on the scene or your mood.
The front has slant pockets on both hips for easy access. The right back has a double-ball-rimmed pocket, a detail that gives a casual yet neat impression. The reverse side has patch pockets on both hips like baker pants, and the same pockets on the back right.
Recommended Comments
A pair of reversible easy pants that can be worn twice. The front side is made of a functional cotton fabric with stretch and water repellency, giving it a sporty and active feel, and you can wear it with a T-shirt or sweatshirt for a street-like look.
On the other hand, the reverse side is made of a slightly raised Viera material, which gives a well-balanced impression of elegance and relaxed mood. You can wear it with a knit of the same color for an elegant and mature look.
If you are not sure how to wear it, you can combine it with a reversible shirt made of the same material to complete your outfit. It is perfect for one-mile wear, for enjoying a casual date with an elegant coat, or for going shopping in town. It will also come in handy when traveling.
66% ORGANIC COTTON 34% POLYESTER
Outer fabric
Made of organic cotton from Turkey with reduced fluff for the warp and polyester for the weft. It is a functional fabric that is lightweight, stretchy, easy to move in, and water repellent. The texture is natural rather than technical, as the soft expression of cotton is strongly expressed. This makes it easy to match with a variety of styles.
Lining
100% wool surge material is used. It is gentle against the skin and has high heat retention.