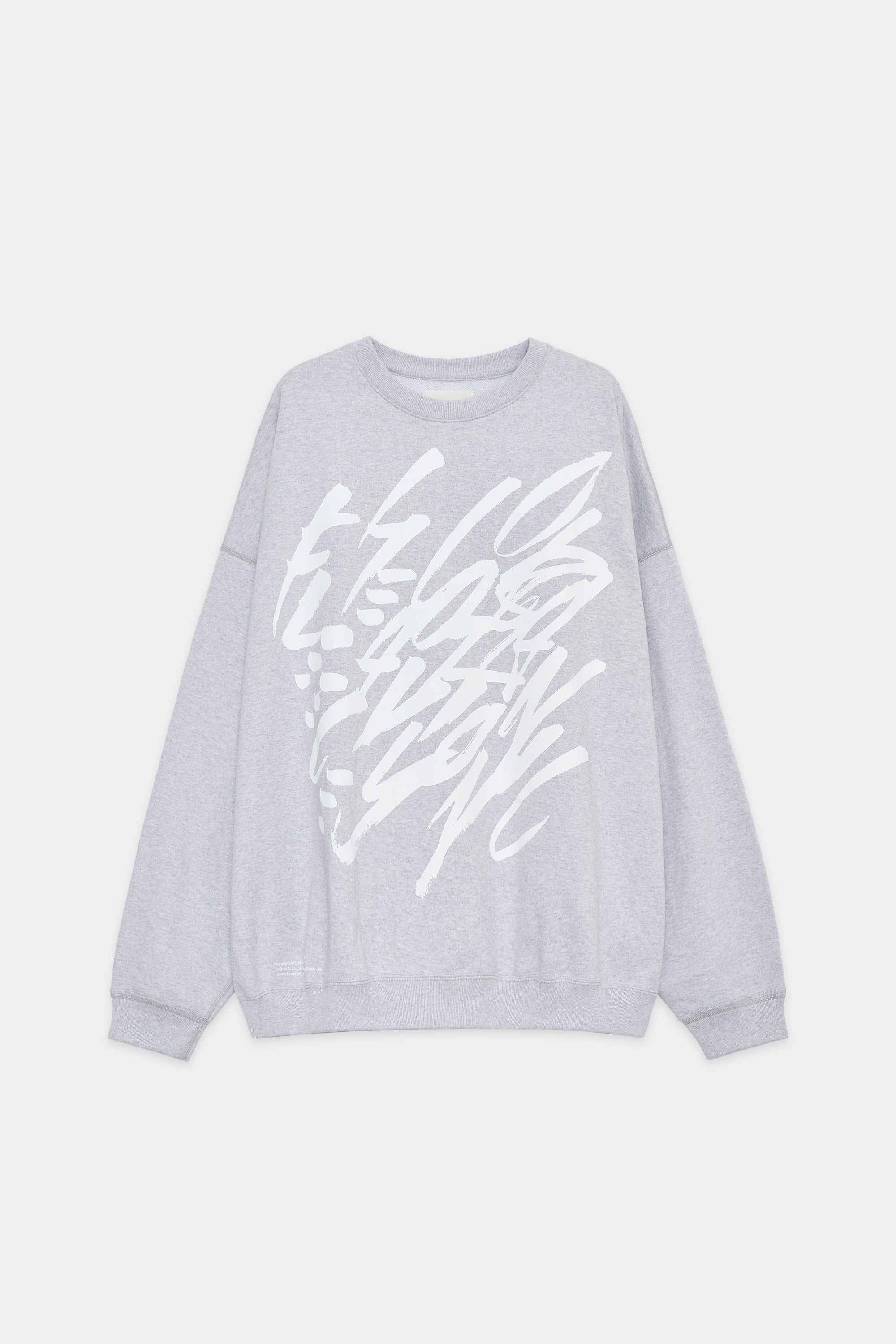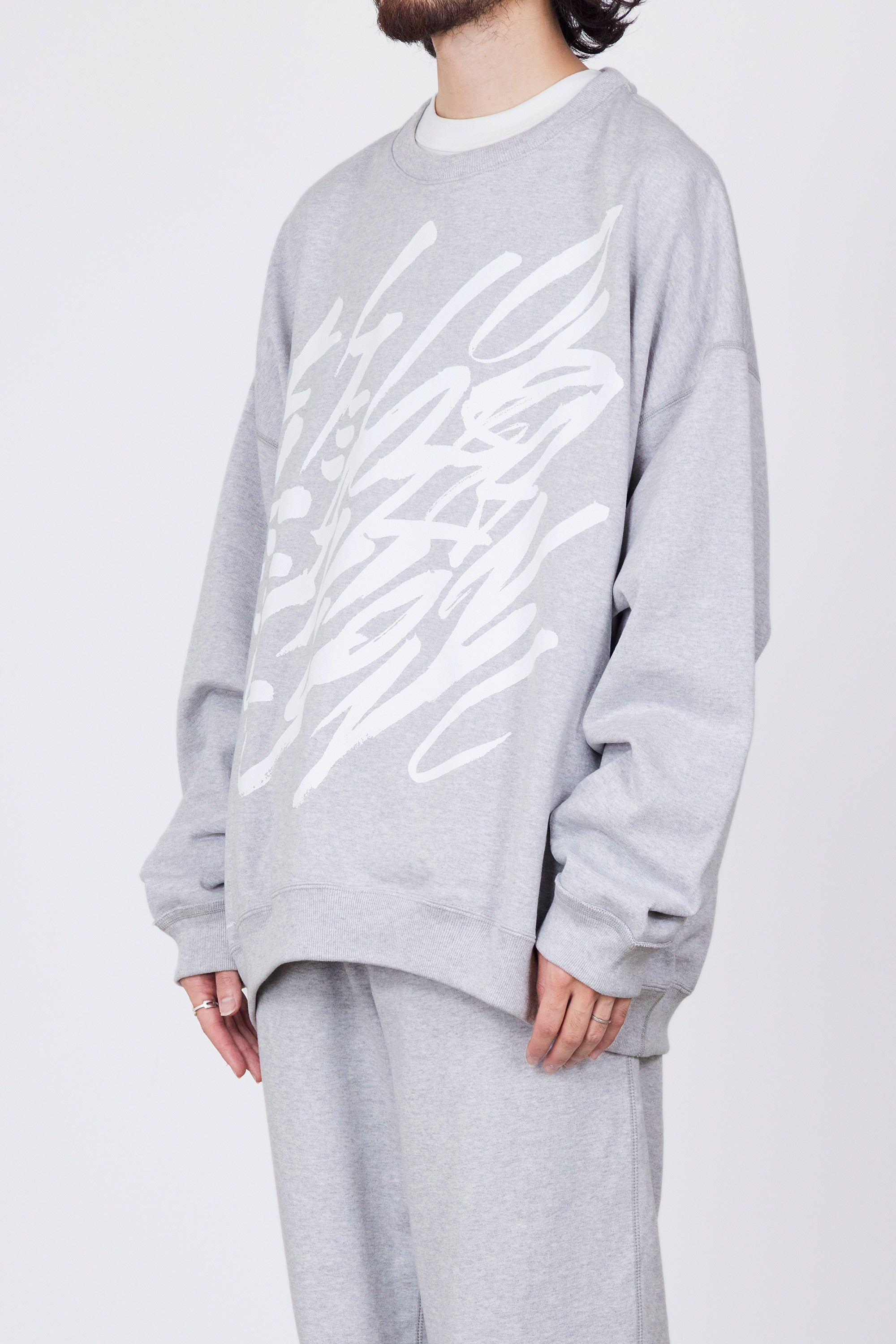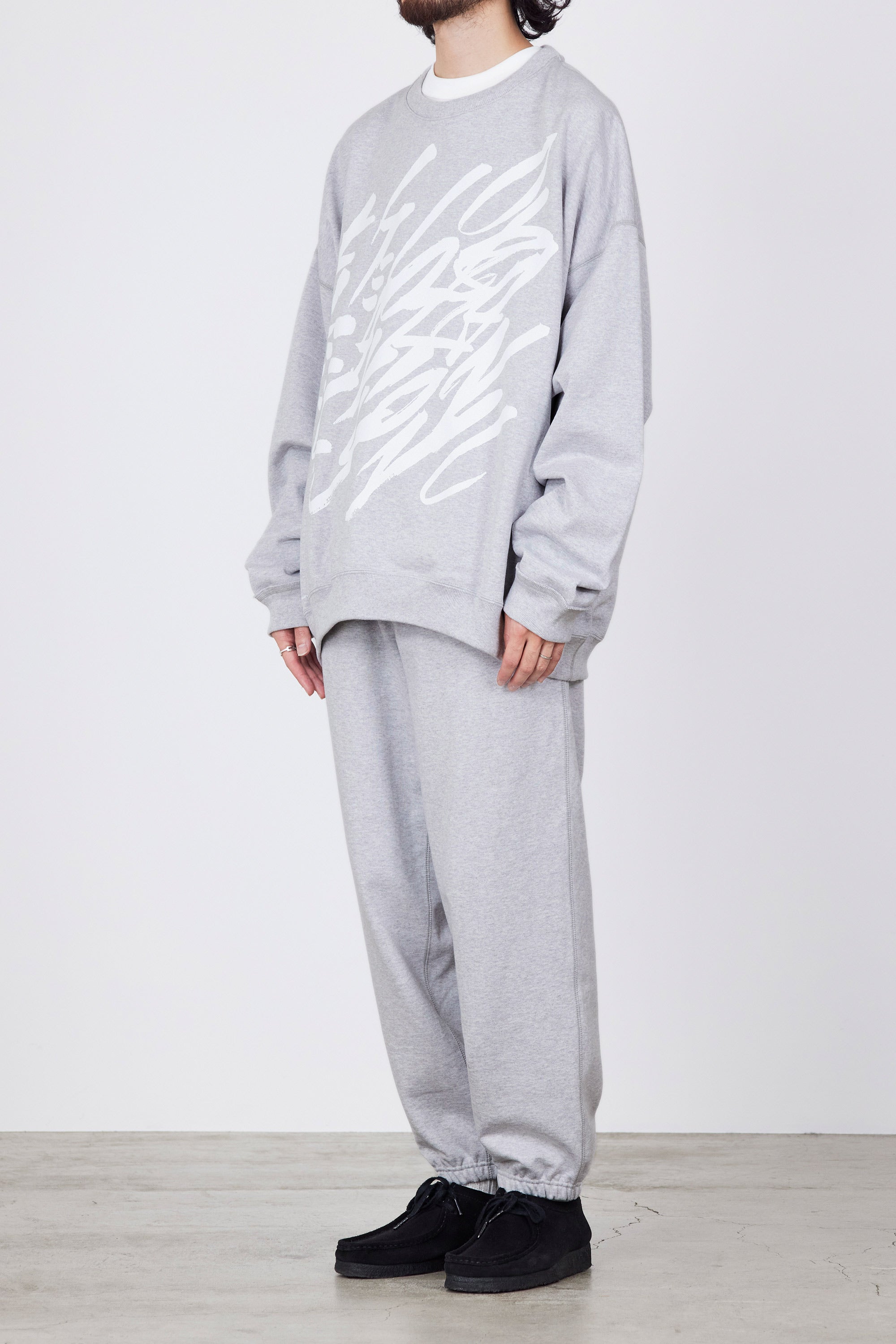 /
オーガニックコットン ヘビー 吊裏毛 ヒュージ スウェット "MILES", Ash Gray
Design
Based on MARKAWARE's standard "HUGE SWEAT", this item is printed with a graphic drawn by contemporary artist AMANE MURAKAMI.
The name of the fabric, "ORGANIC COTTON HEAVY FLEECE," is spelled out in the abstract expression that is MURAKAMI's forte and made into a graphic.
The hem is softly tightened with ribs to prevent the fabric from playing too much. In addition to the round body with no seams on the sides, the back body length is slightly longer. This creates a light and airy line as if the shoulders are relaxed, and beautifully enhances the figure when viewed from the side or back.
Recommended Comments
AMANE MURAKAMI has been active as a painter since 2001. She has been active as a painter since 2001, and her wide range of styles, including silk-screening, painting, and calligraphy, have earned her a strong following.
The speedy, scribbled graphics on this item give the casual sweatshirt a sophisticated look.
It is of course suitable for casual wear, but it is also recommended to update your everyday look by adding a sense of art to a clean styling with slacks and the like.
Product Number/Product Name
Product No.:A23A-02CS12C
Product name:ORGANIC COTTON HEAVY FLEECE HUGE SWEAT
100% ORGANIC COTTON
Sweatshirts are made of organic pima cotton, which is a fine 60 count twin yarn, compact yarn with less fluff, and knitted on a hang knitting machine.
The key point of this fabric is that it is less prone to pilling than ordinary sweatshirts, and its luster lasts longer. The appeal of this fabric lies in the coexistence of the fluffy texture characteristic of the hang knitting machine and the tough texture of the maximum degree of yarn filling. Please enjoy the airy, bulky texture and firmness of the fabric.