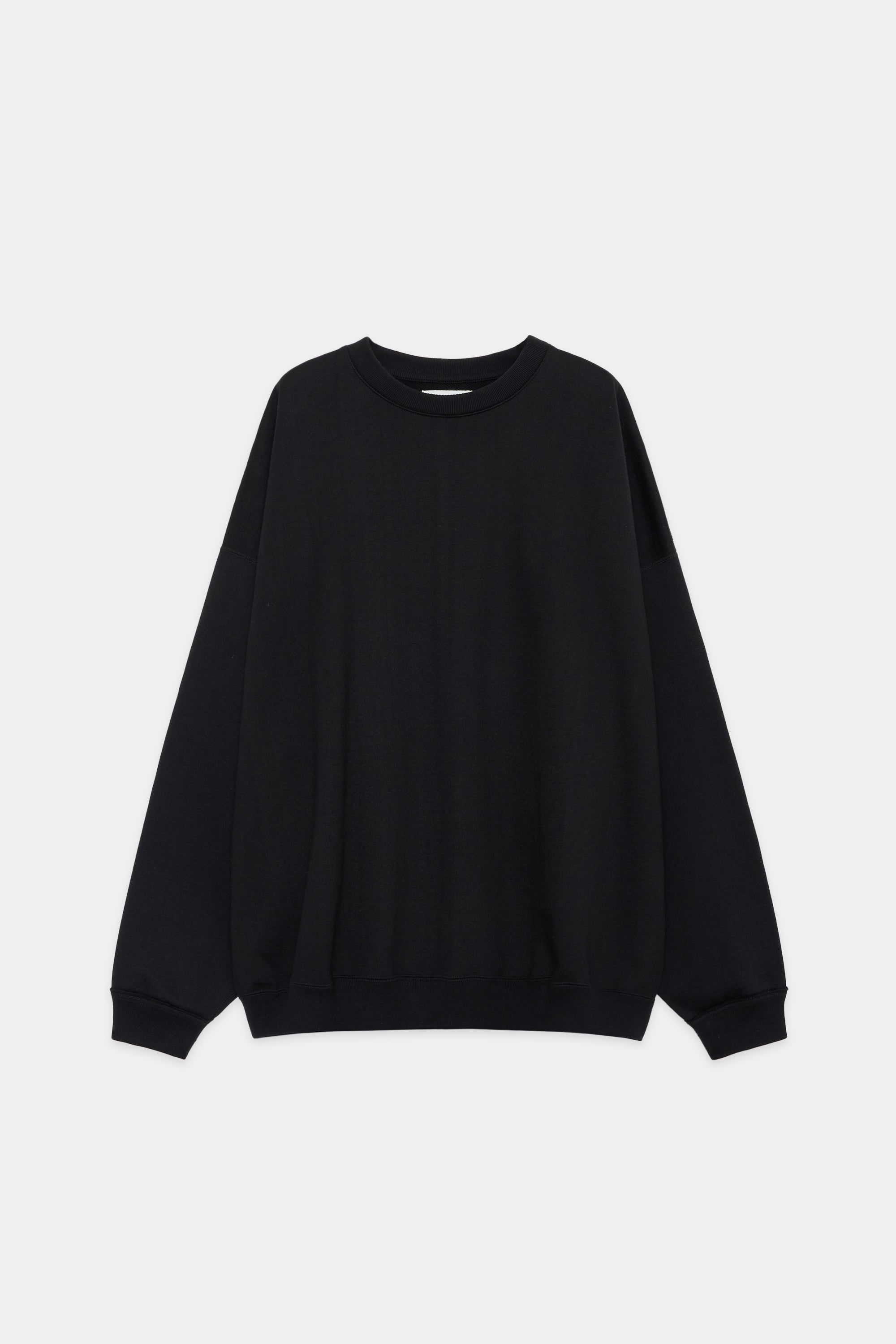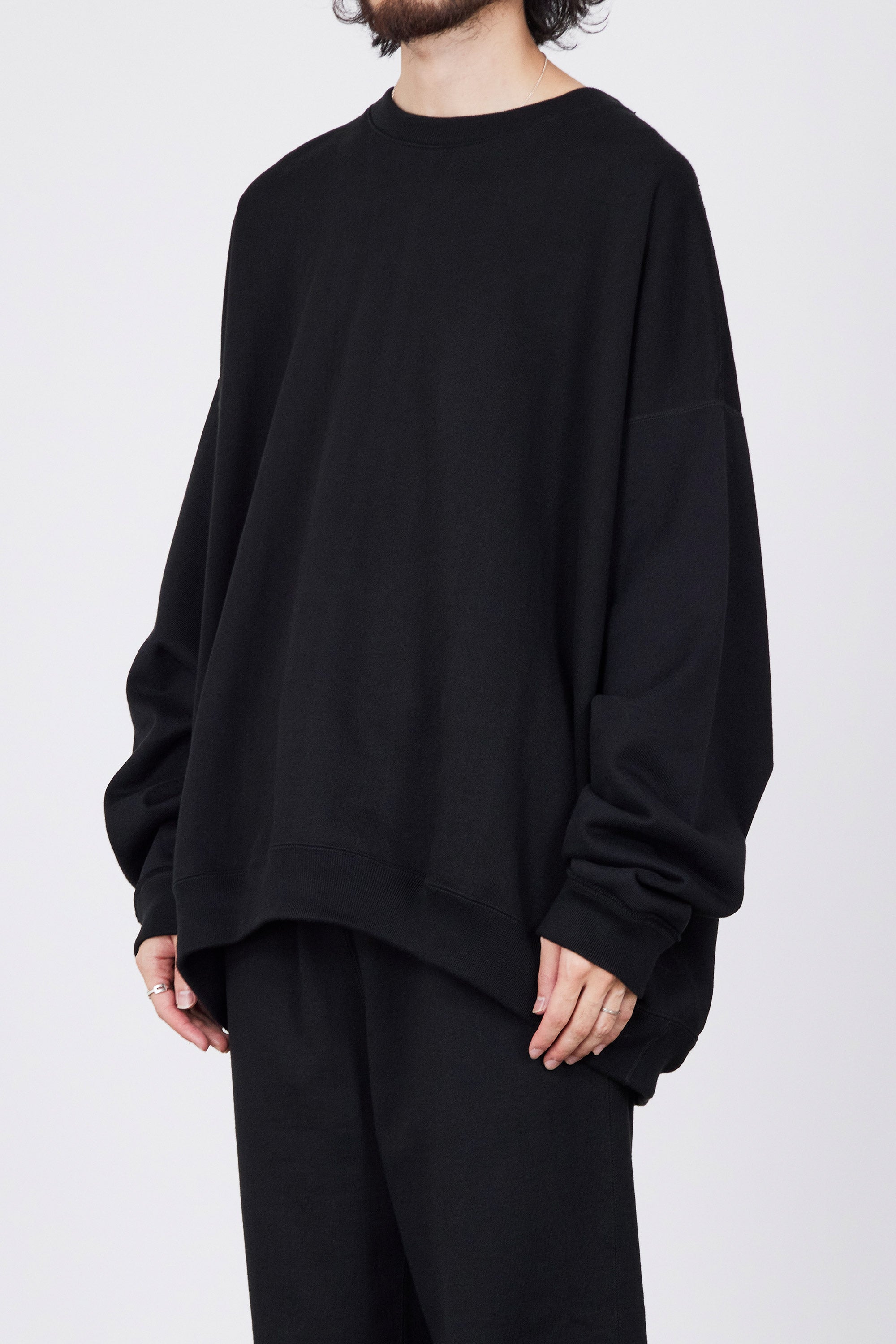 /
オーガニックコットン ヘビー 吊裏毛 ヒュージ スウェット, Black
Design
A basic crew neck sweatshirt in a modern standard oversized design. The ribbed hem is softly tightened to prevent the fabric from being too playful. In addition to the round body with no side seams, the back of the garment is slightly longer than usual. This creates a light and airy line as if the shoulders are relaxed, and beautifully enhances the figure when viewed from the side or back.
Recommended Comments
This crew neck sweatshirt features a meticulously designed silhouette. It is an excellent item that will modernize your coordination just by wearing it. The silhouette of this sweatshirt is made possible by the tough fabric, which is packed to the maximum degree. It has just the right amount of firmness to accentuate the clean lines.
The simple, lean design allows you to match it with any outfit, and the use of fabric that can withstand heavy use makes this an item you will want to wear every day. We also recommend wearing it as a set-up with the matching gym pants.
Product Number/Product Name
Product No.:A23A-02CS02C
Product name:ORGANIC COTTON HEAVY FLEECE HUGE SWEAT
100% ORGANIC COTTON
Sweatshirts are made of organic pima cotton, which is a fine 60 count twin yarn, compact yarn with less fluff, and knitted on a hang knitting machine.
The key point of this fabric is that it is less prone to pilling than ordinary sweatshirts, and its luster lasts longer. The appeal of this fabric lies in the coexistence of the fluffy texture characteristic of the hang knitting machine and the tough texture of the maximum degree of yarn filling. Please enjoy the airy, bulky texture and firmness of the fabric.