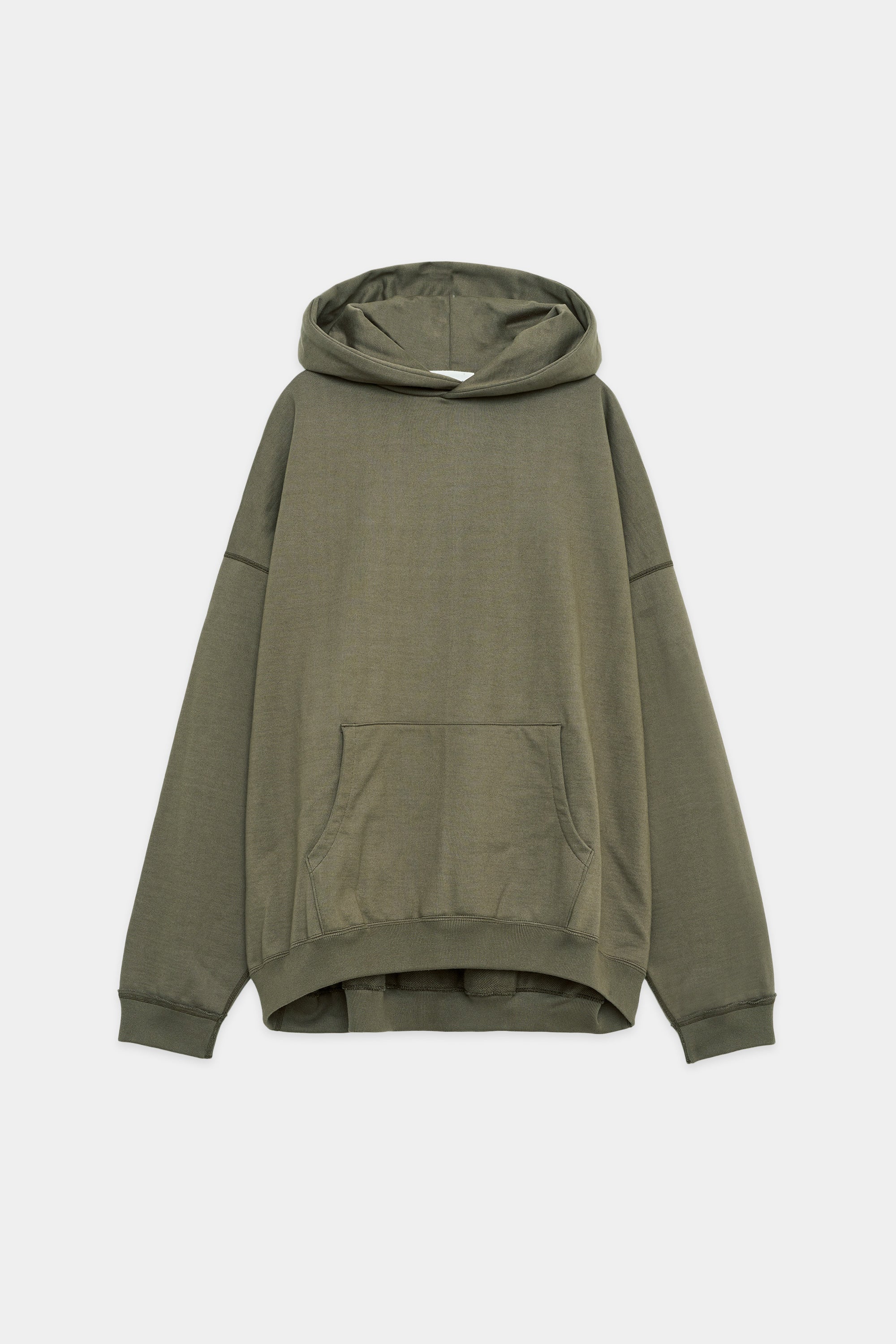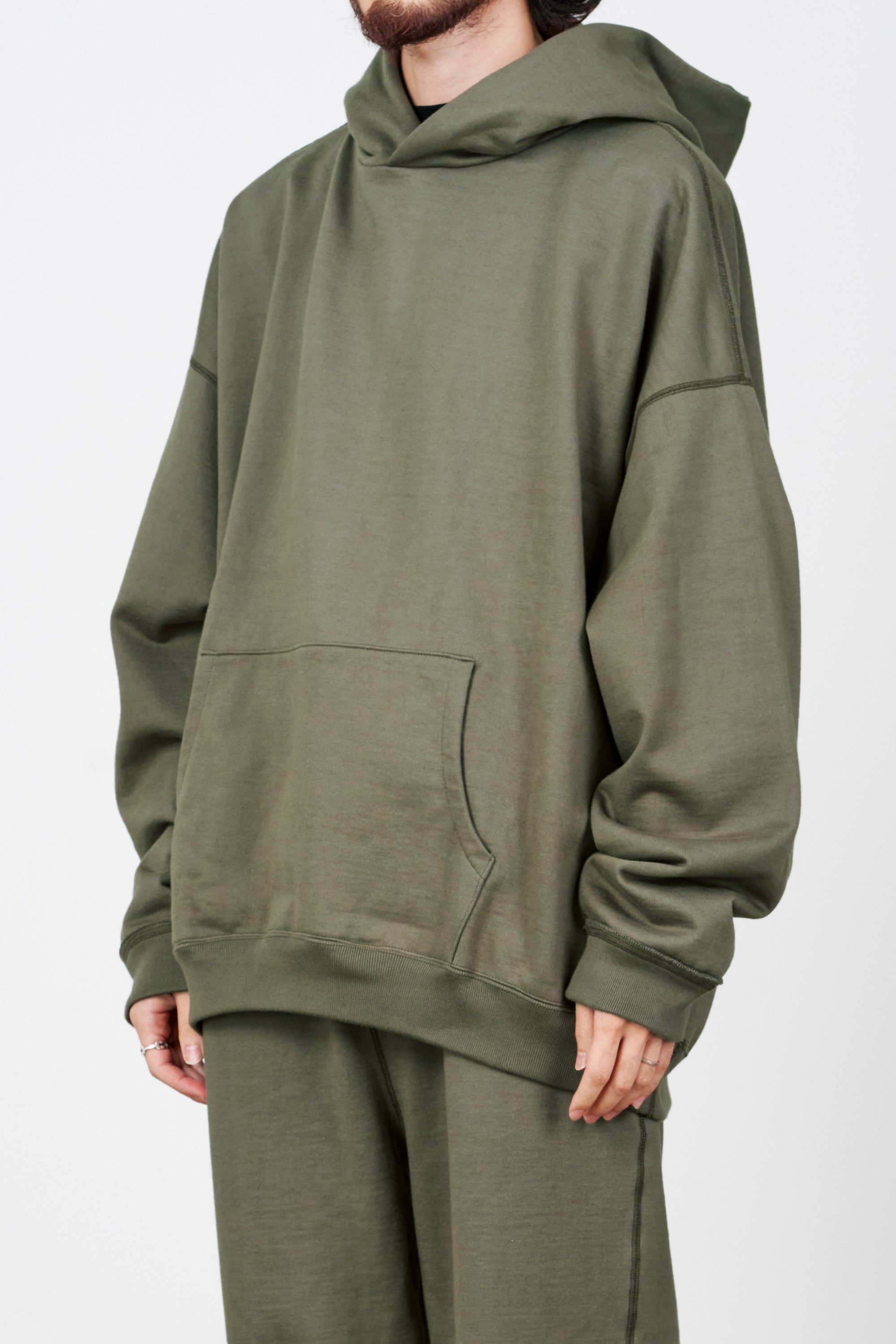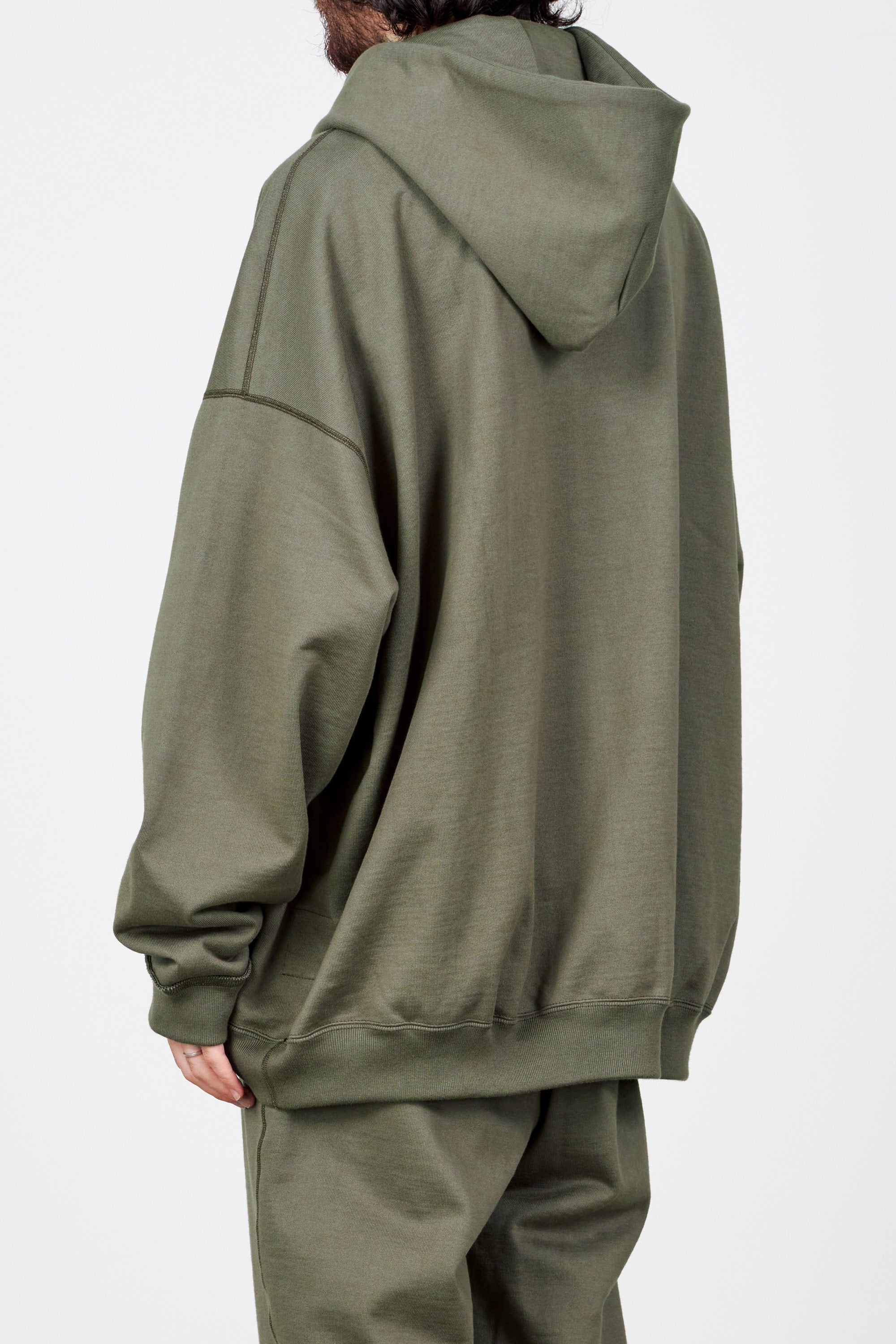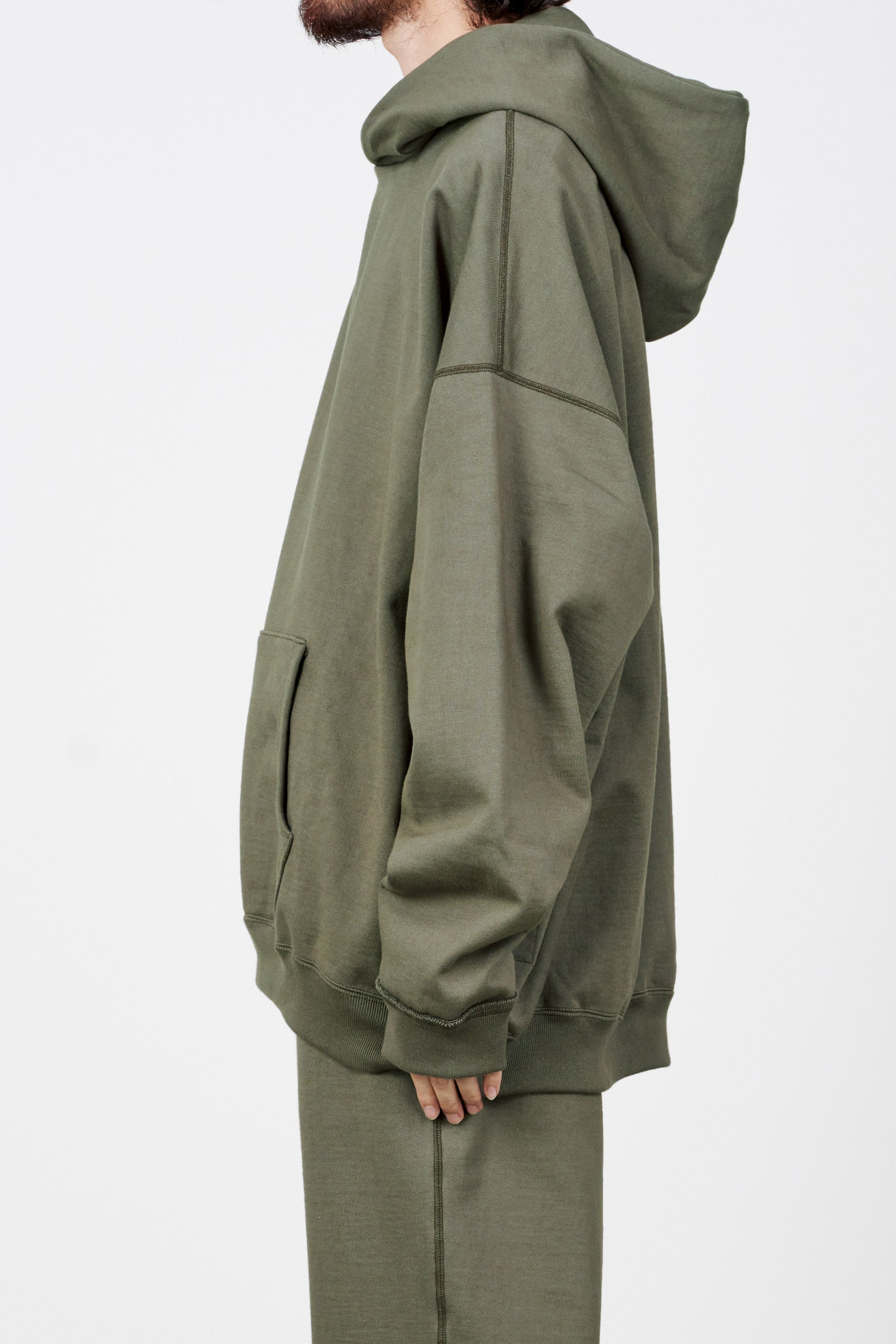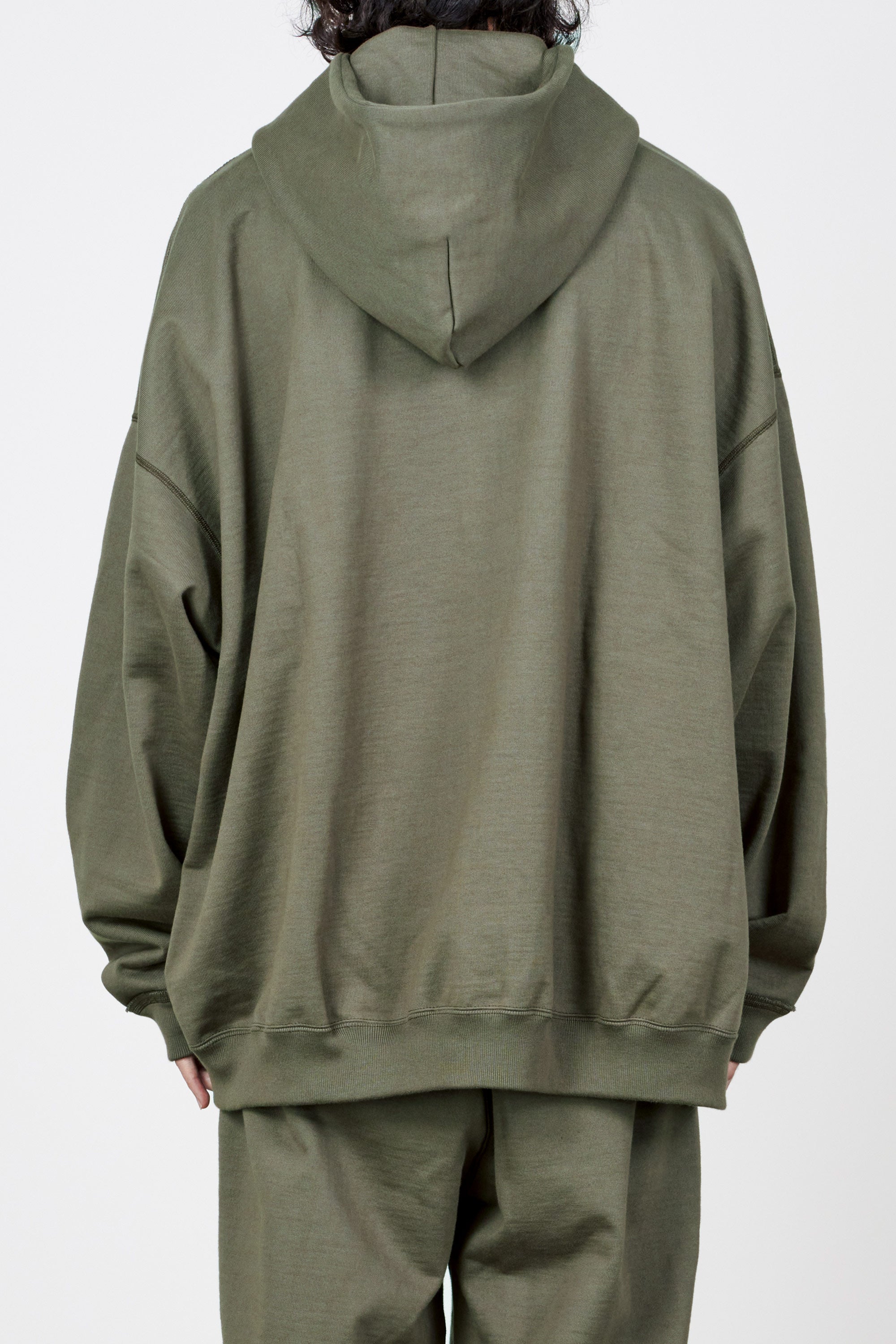 /
Organic Cotton Heavy Fleece Huge Parka, Black
Design
This is a basic pullover hoodie with an oversized design that can be considered a modern standard. The big silhouette of the hoodie is made possible by the tough fabric, which is filled to the limit. The fabric has a moderate stiffness and creates a firm, puffy silhouette.
In addition to the round body and no seams on the sides, the length of the back body is slightly longer. This creates a fluffy line that beautifully complements the figure when viewed from the side or back.
Recommended Comments
This is a piece of clothing that can be used as an inner layer during the cold season and as an outer layer during the warm season. The luxurious fabric made of organic Pima cotton yarn and knitted on a hanging knitting machine will lift your spirits and elevate your daily styling.
The basic details make it easy to match with any outfit, and the well-designed silhouette is different from the hoodies in your wardrobe, making you rediscover the fun of fashion. The silhouette matches the modern mood, giving you a new sense and perspective, and expanding your coordination. It is also recommended to wear it as a set-up with co-ord gym pants.
100% ORGANIC COTTON
The sweatshirt fabric consists of three yarns, called the outer yarn, the middle yarn, and the back yarn, all of which are made of the same organic Pima cotton compact yarn, and knitted stiffly on a suspension knitting machine.
The yarns are all made of the same organic Pima cotton compact yarn, and knit tightly on a hanging knitting machine. The result is a luxurious fabric that is less prone to pilling and keeps its luster longer than ordinary sweatshirts.
The appeal of this fabric is that it has a soft and fluffy texture that is unique to the hanging knitting machine. Please enjoy the airy, bulky, and firm fabric.