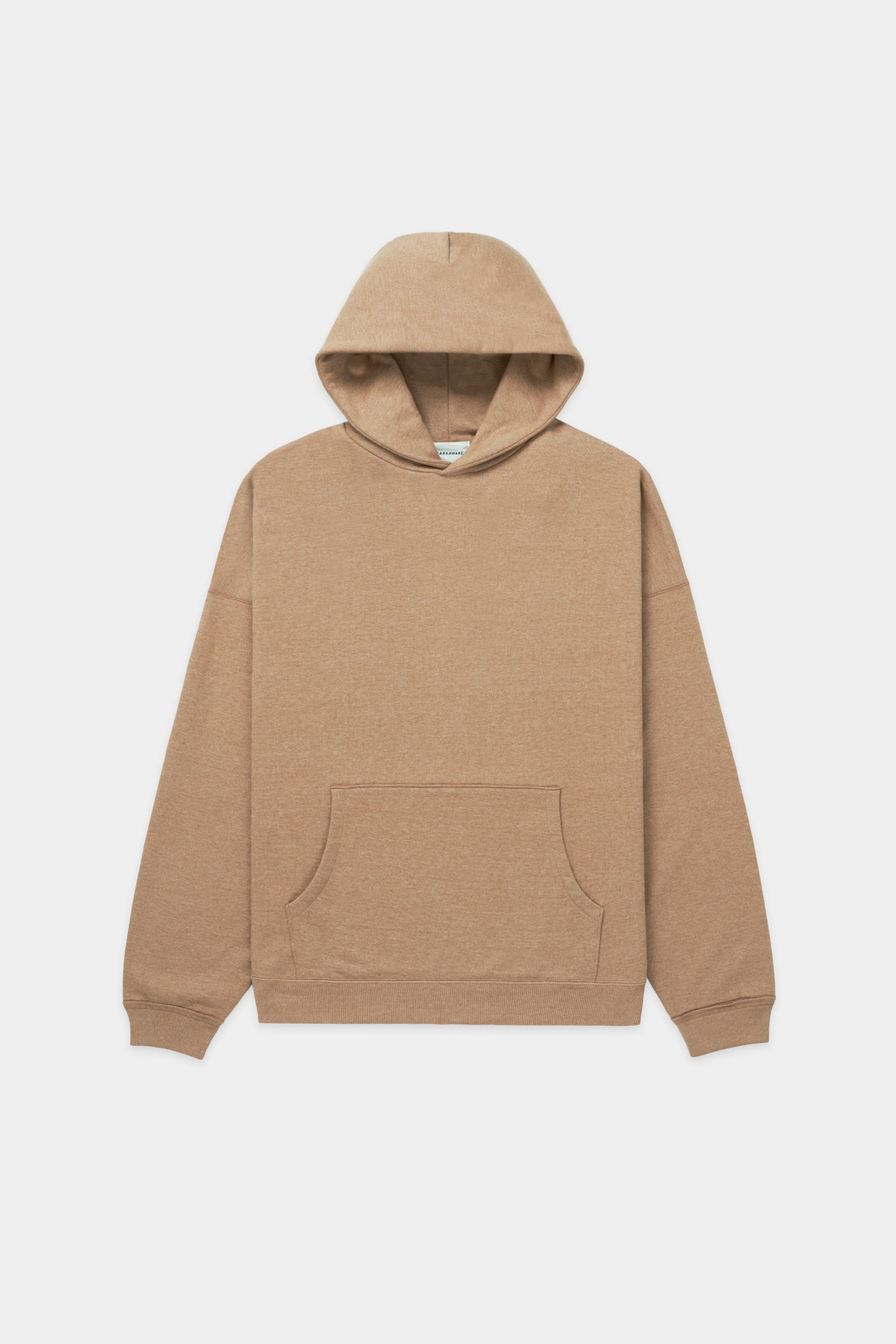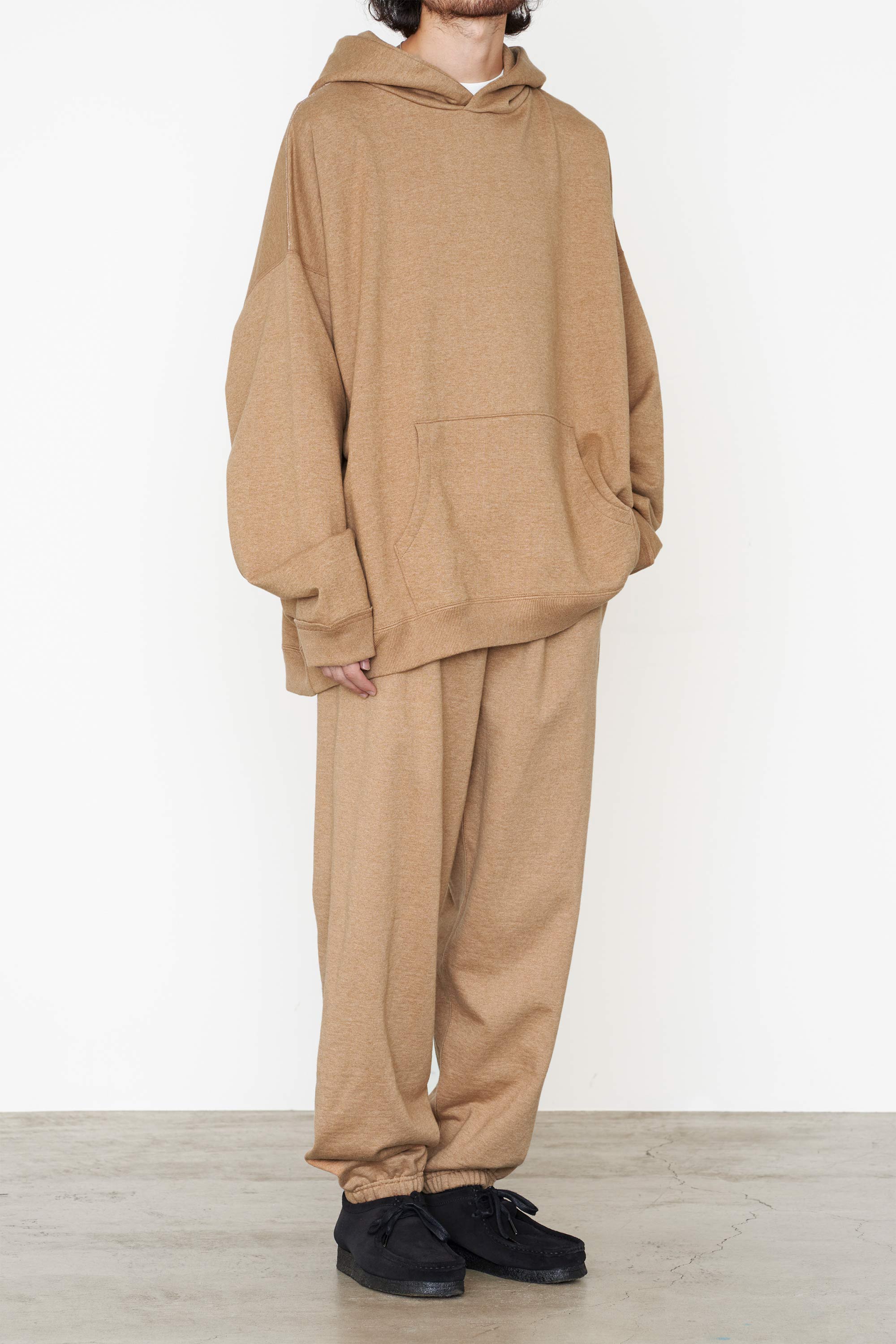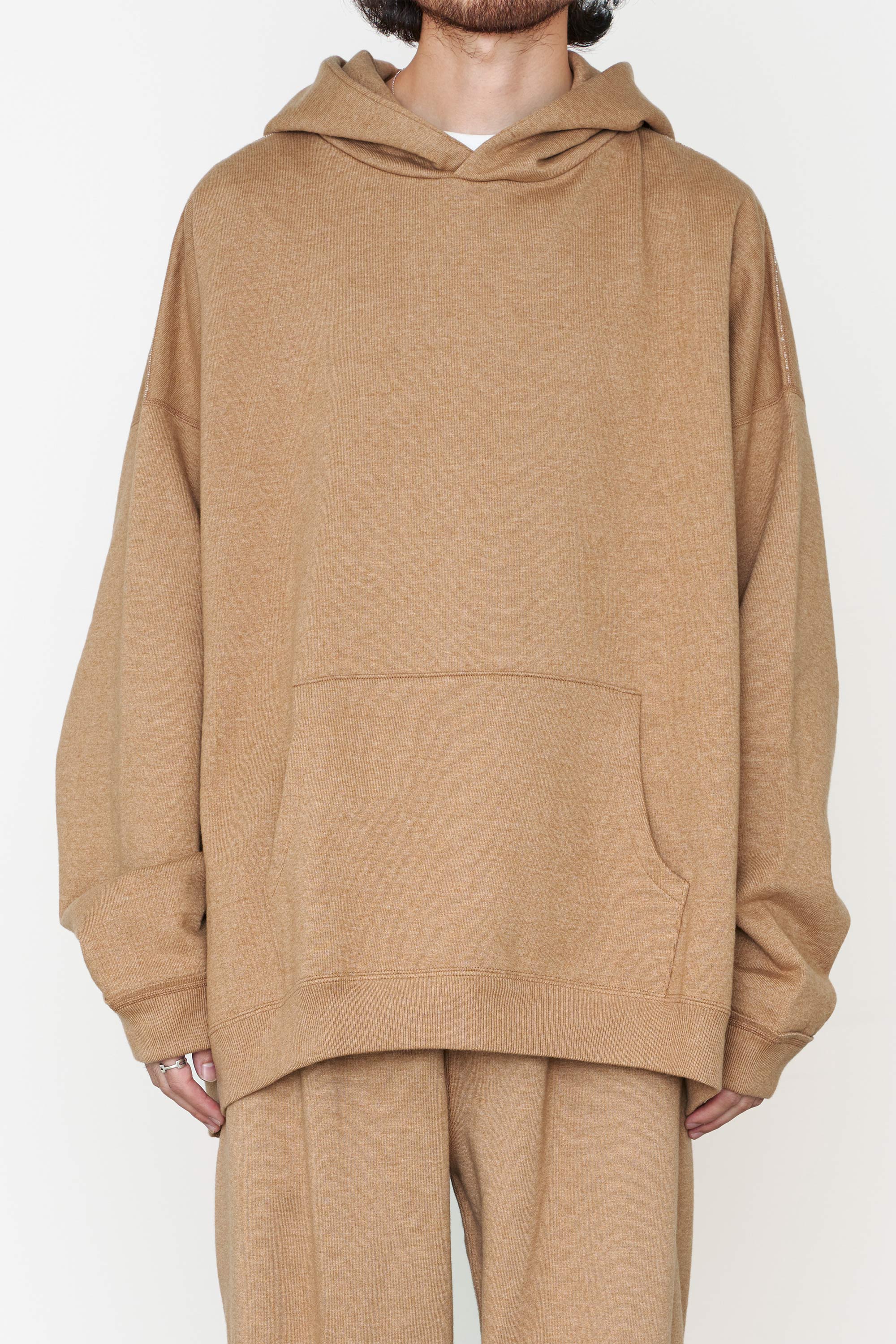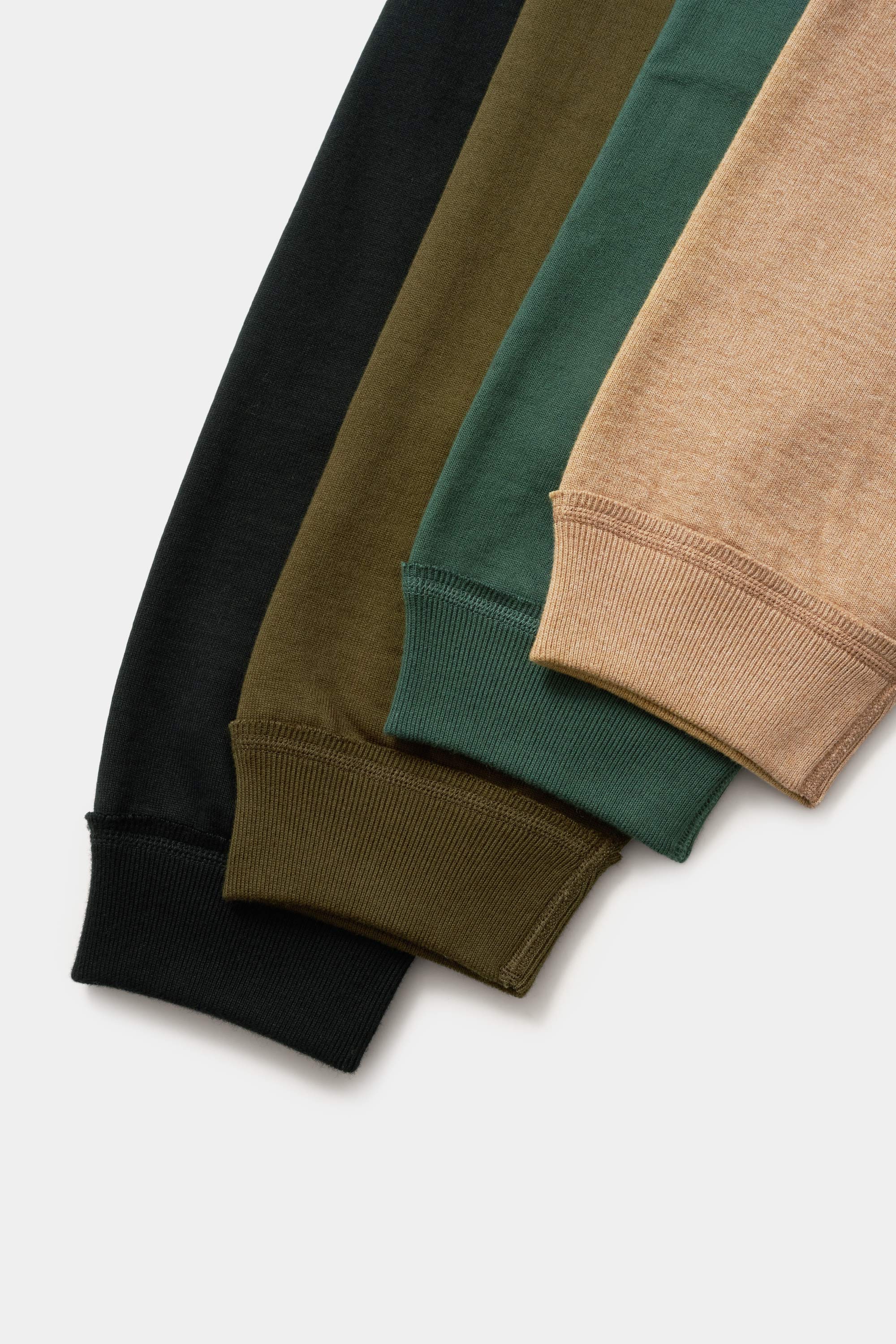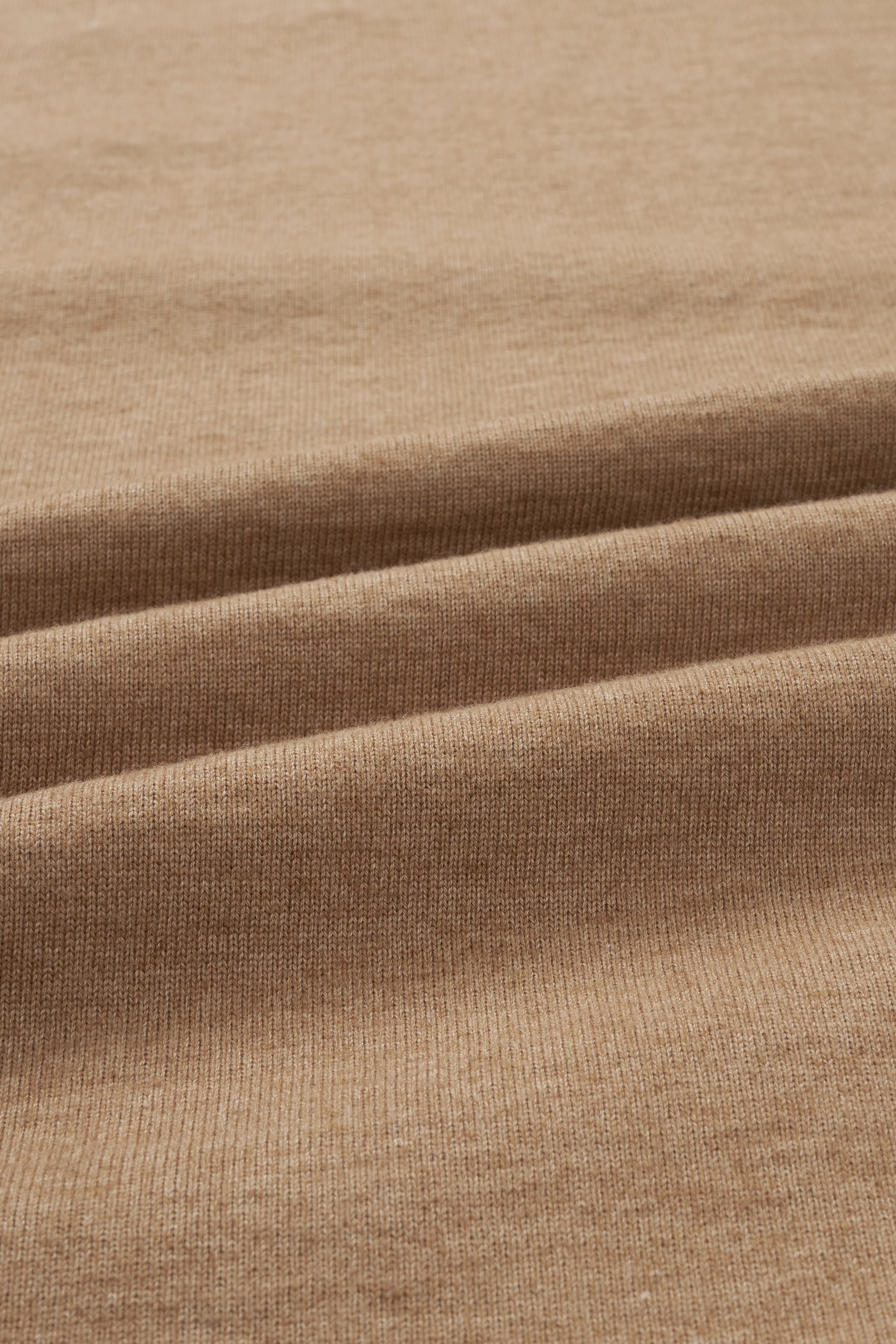 /
Organic Cotton Heavy Fleece Huge Parka, Natural Brown
Design
The staple MARKAWARE Huge Parka, with its big and roomy silhouette. The material is filled out to the very limit during the knitting process - creating an incredibly defined, full-bodied appearance when worn. It also features some striking design elements in the tailoring and details - from the use of a flat seamer to the sleeve ribs that stick out over the hems. The size 2 uses the largest possible width achievable with a loop wheel machine to provide a seamless round body.
Recommended Comments
A parka hoodie that makes the most of its fabric's full-bodied nature in an expansive, well-defined hood. Suitable not only as a defining outerwear piece, but also as innerwear. Coordinating this in an outfit with pants made from the same material comes highly recommended.
100% ORGANIC COTTON
Ultra-long threads of organic pima cotton are spun into compact yarn, providing a wonderful glossiness while reducing fluff. A No. 30 two-ply yarn is then used with Kanekichi Industries loop wheel machines to create a garment at almost the maximum possible body size. Tough like workwear while maintaining a clear silhouette when worn, this special material at the same time keeps its volume as a result of this loop wheel machine while simultaneously retaining overall flexibility.