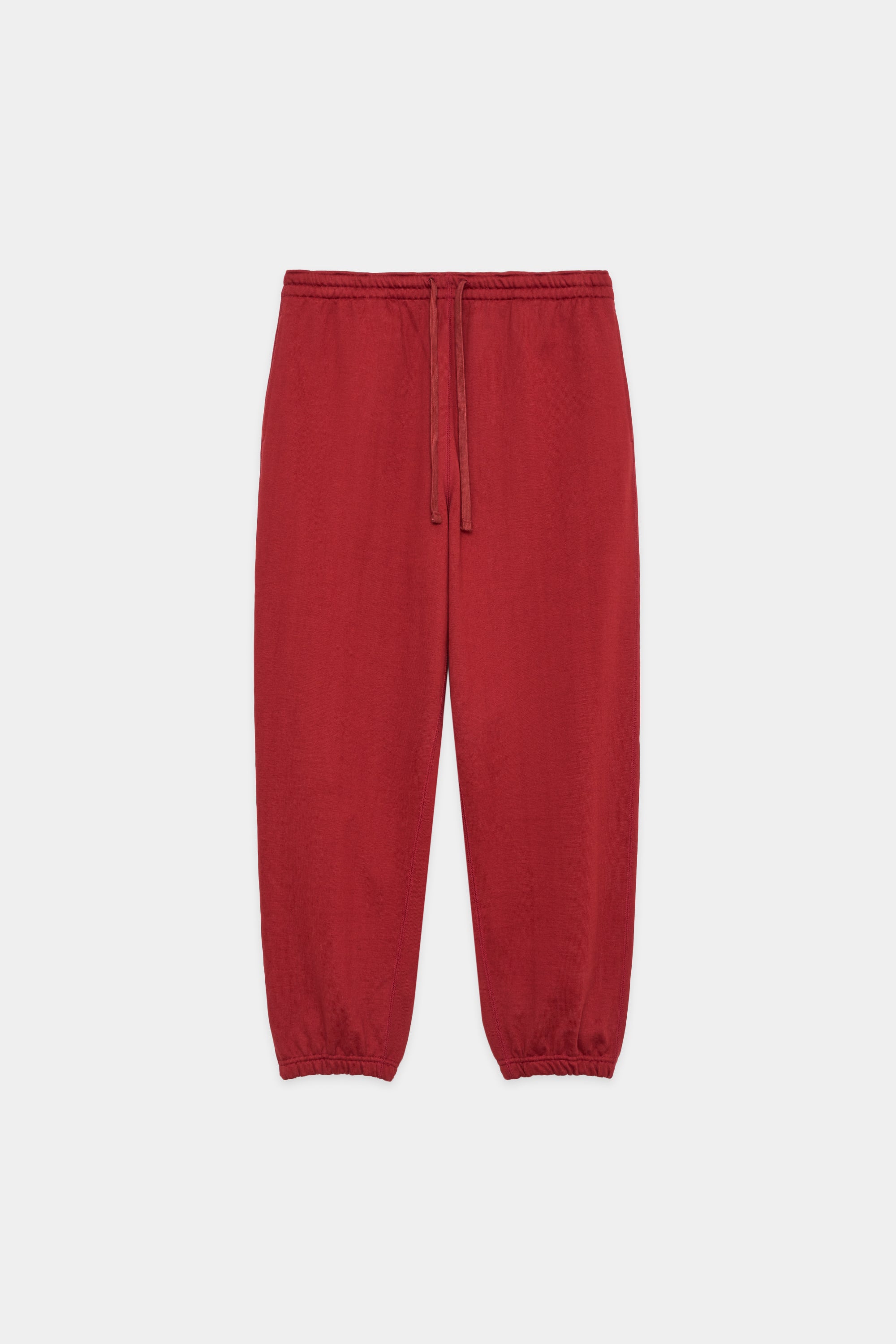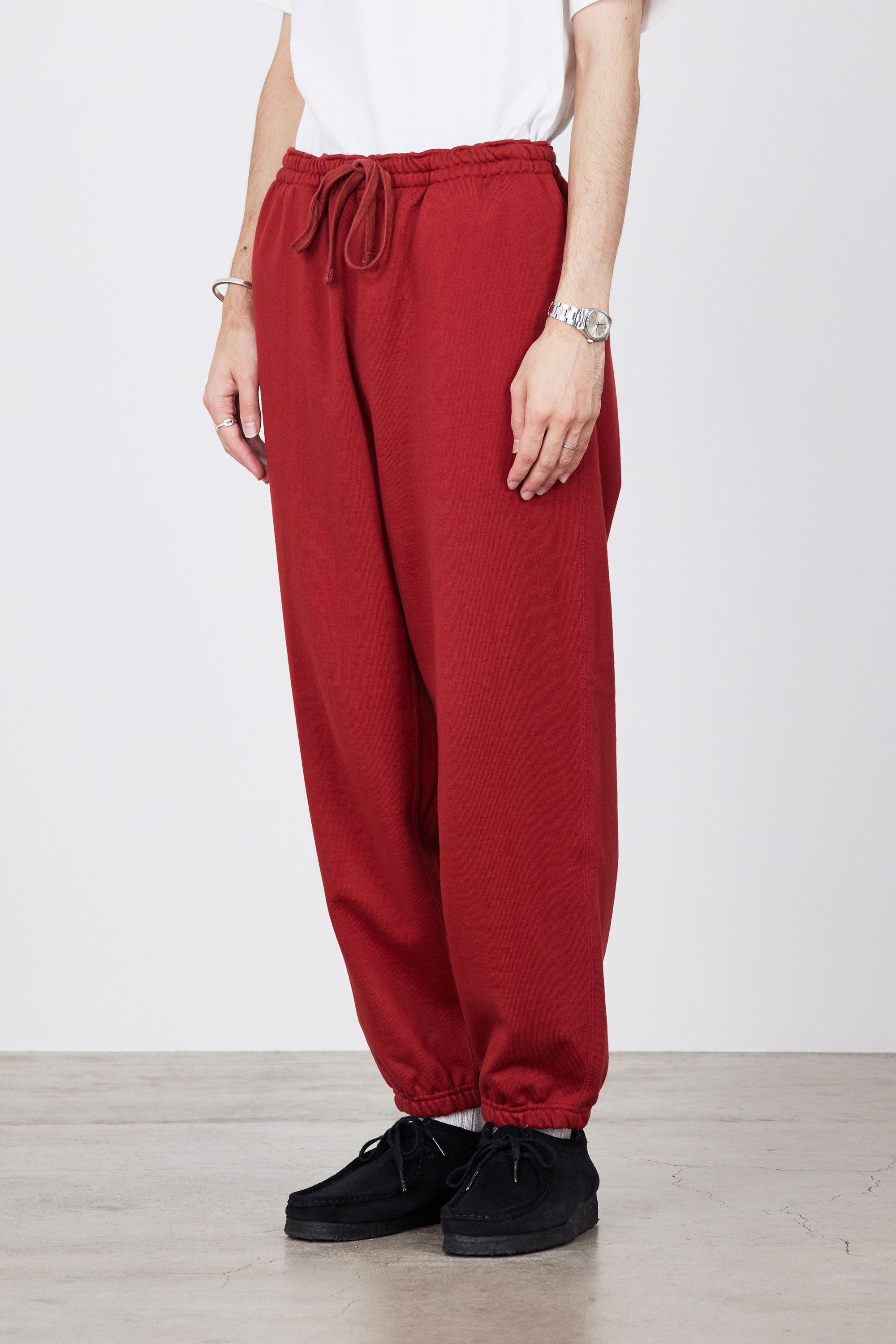 /
オーガニックコットン ヘビー 吊裏毛 ジムパンツ, Red
Design
MARKAWARE's classic "GYM PANTS". The traditional design has been updated with a shallower inseam for a sleeker silhouette.
Pockets at both hips are seam pockets, and a slit pocket is added at the right rear. Without adding any other unnecessary design elements, this pair offers the charm of standard gym pants. The firm fabric supports the silhouette beautifully. Another nice feature is that the knees do not stick out too much.
Recommended Comments
This is a pair that fits in with the current era in which sweatshirt set-ups are a fashionable option. We recommend wearing it with a crew-neck sweatshirt of the same fabric. As more and more people want to relax and enjoy fashion, this type of set-up can be considered an essential item.
The appeal of this item lies in the fact that the sweatpants, which have become a standard item, are made of luxurious fabric. Organic Pima cotton gives them an elegant sheen and a smooth feel. The tough fabric is highly durable and can be used for a long time. It is a classy relaxing wear that allows you to enjoy a higher grade of dressing.
Product Number/Product Name
Product No.:A23A-02PT01C
Product name:ORGANIC COTTON HEAVY FLEECE GYM PANTS
100% ORGANIC COTTON
Sweatshirts are made of organic pima cotton, which is a fine 60 count twin yarn, compact yarn with less fluff, and knitted on a hang knitting machine.
The key point of this fabric is that it is less prone to pilling than ordinary sweatshirts, and its luster lasts longer. The appeal of this fabric lies in the coexistence of the fluffy texture characteristic of the hang knitting machine and the tough texture of the maximum degree of yarn filling. Please enjoy the airy, bulky texture and firmness of the fabric.