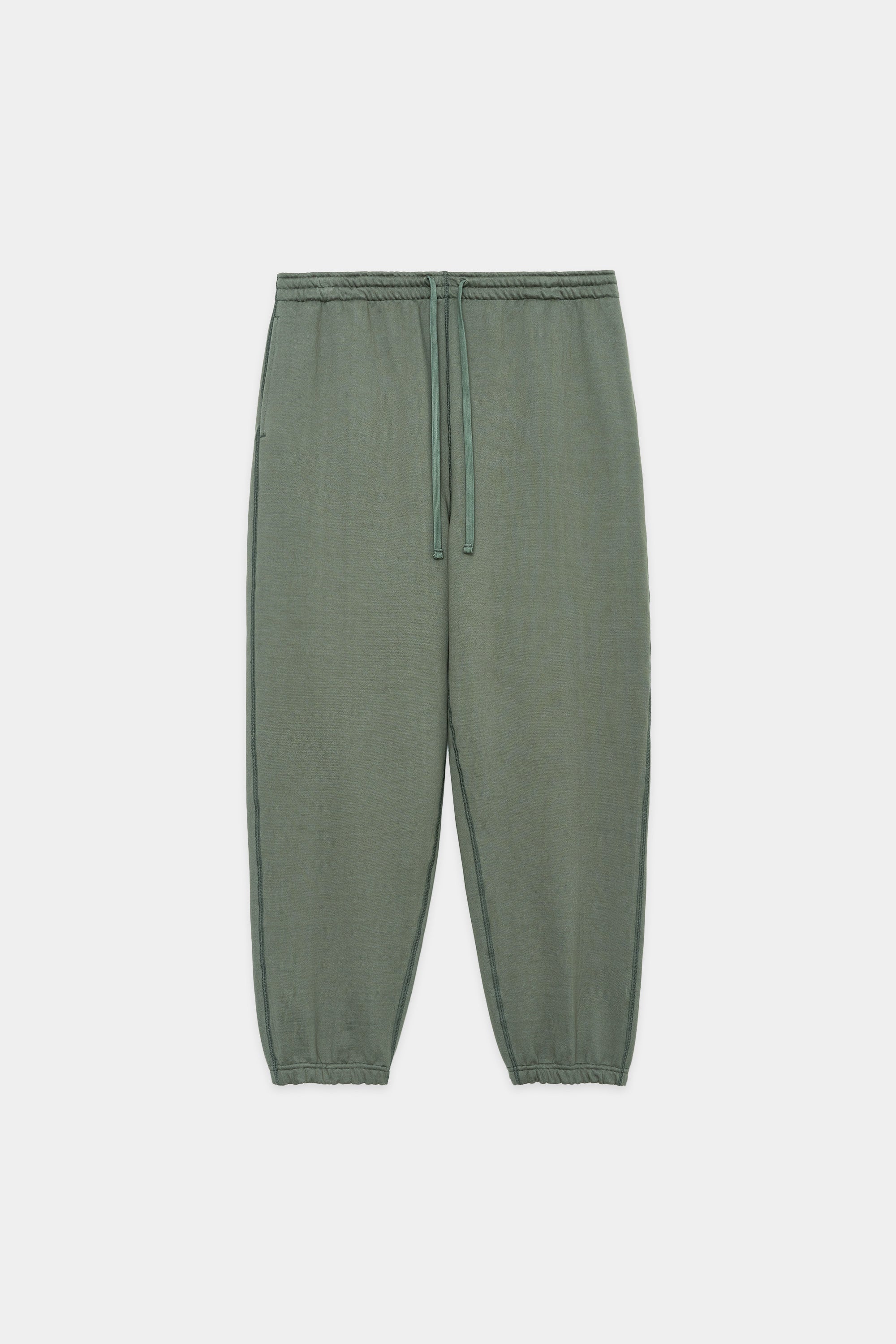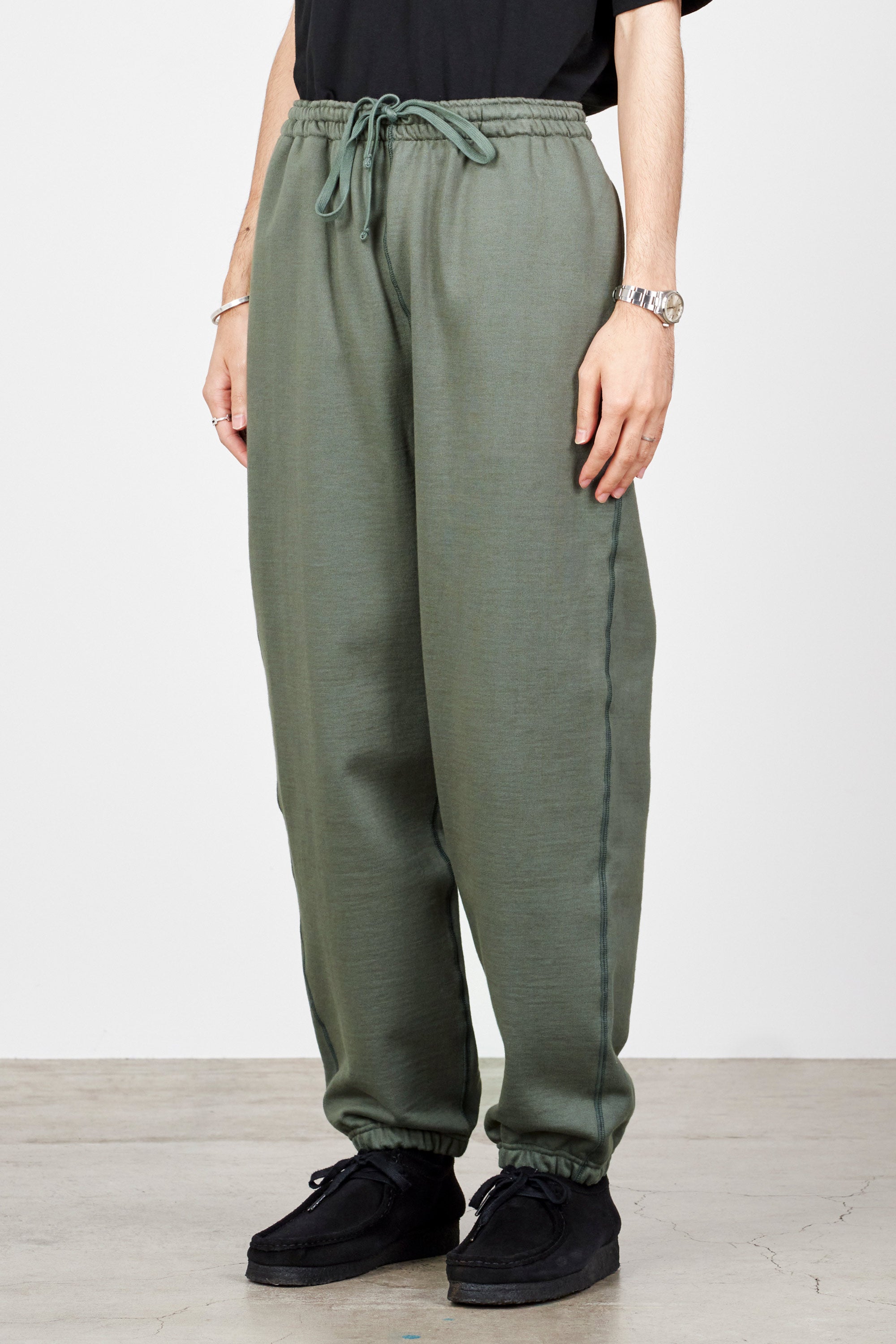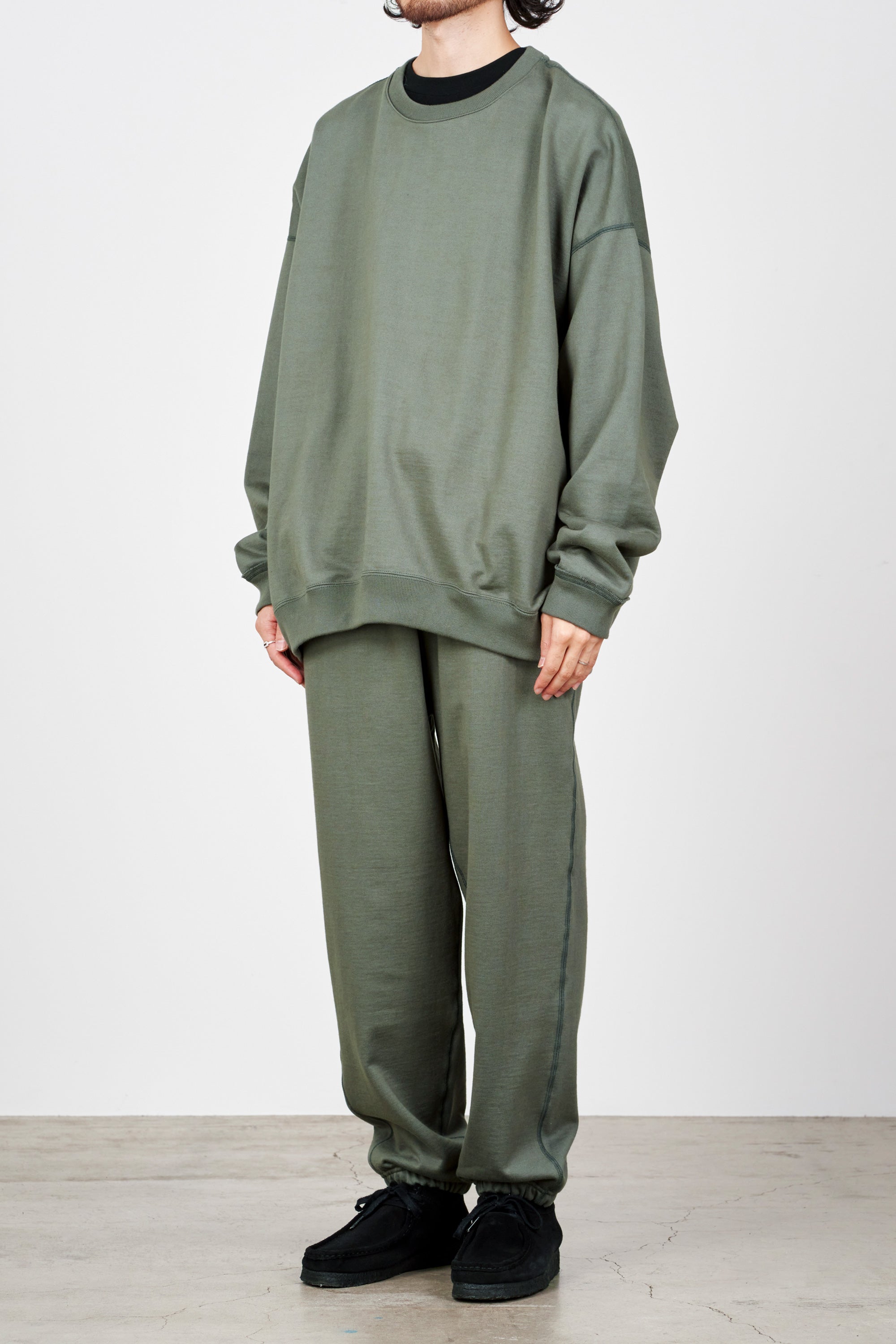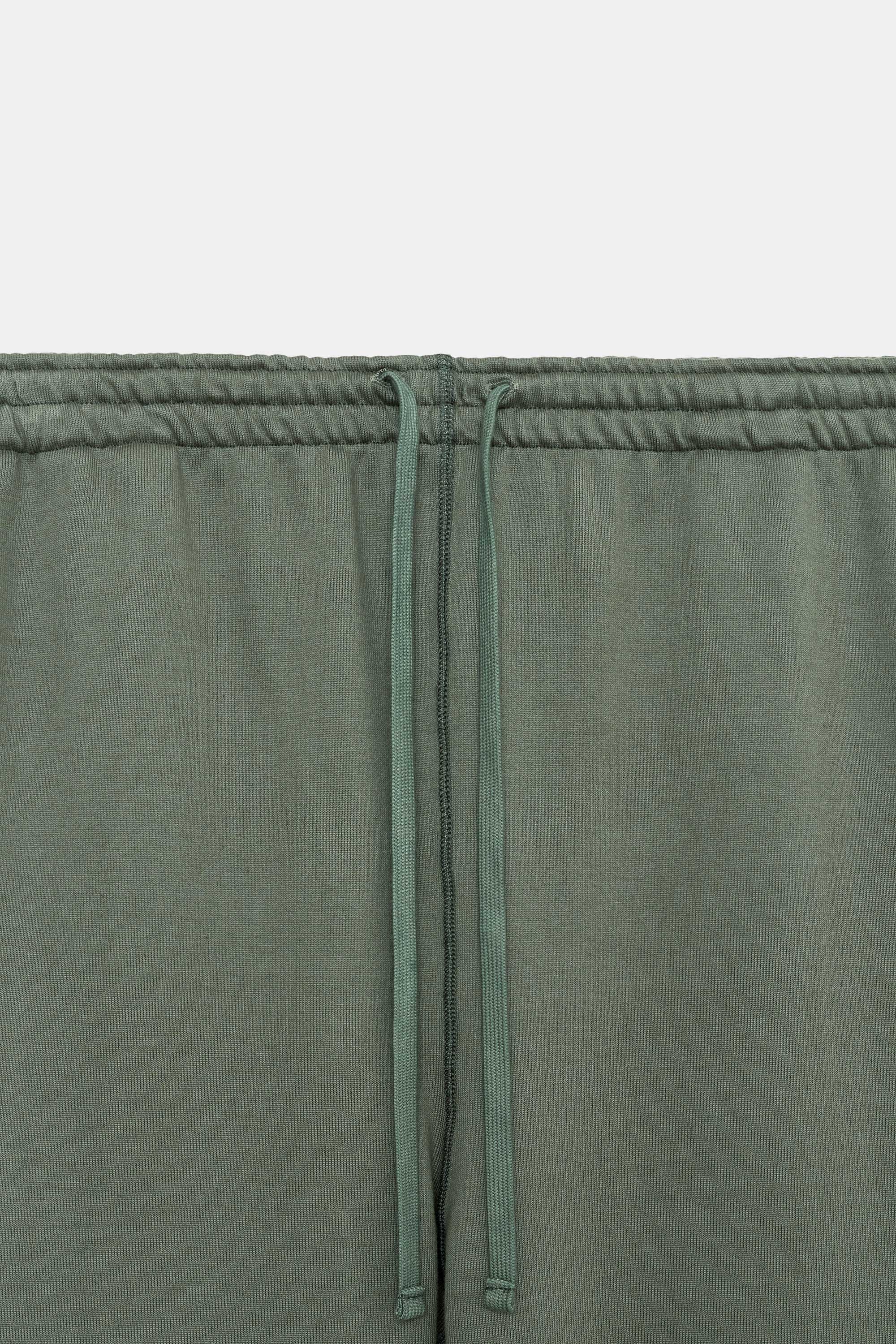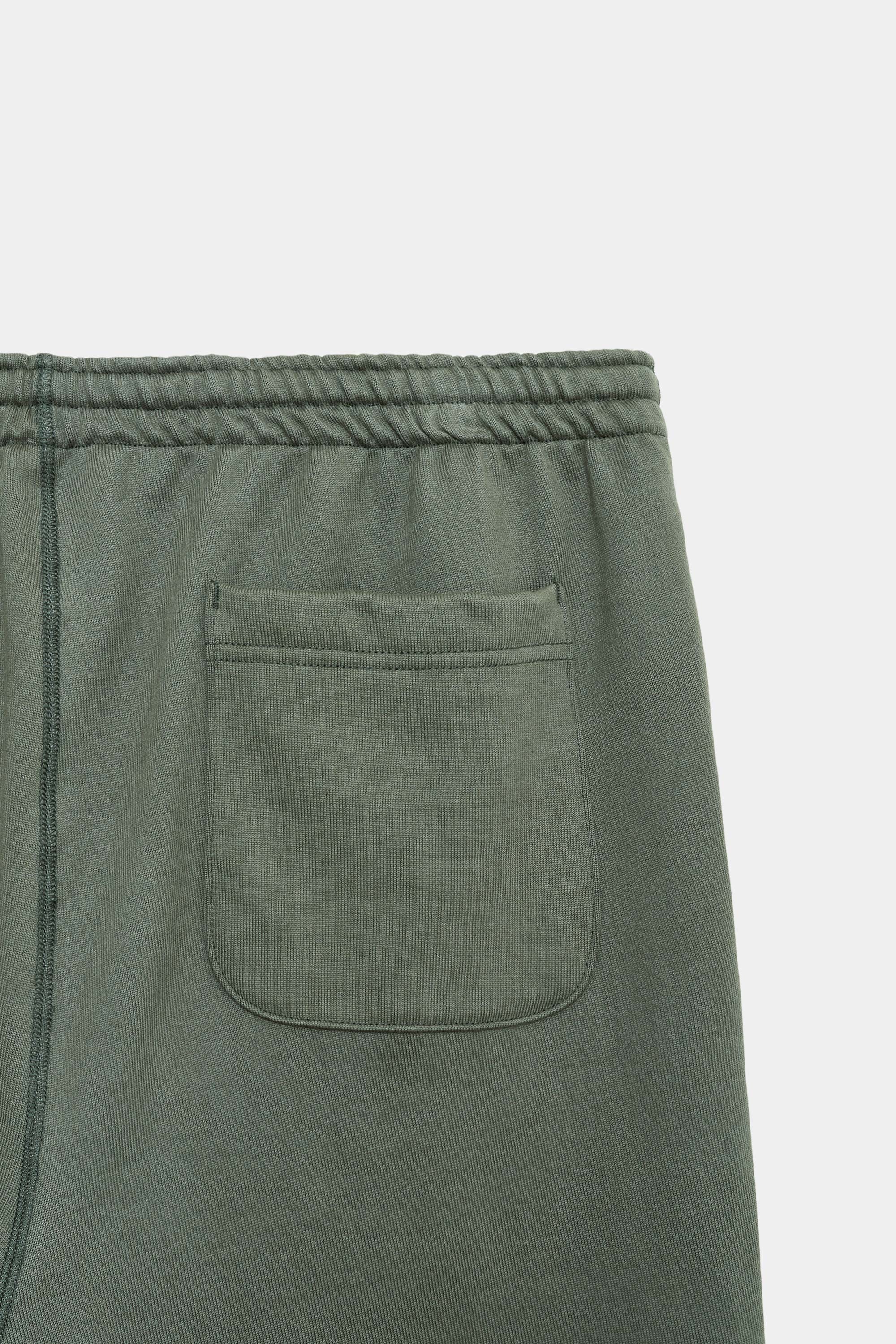 /
オーガニックコットン ヘビー吊裏毛 ジムパンツ, Olive Metal
Design
A modern take on Gym Pants that modernizes authentic sweatpants with a modified size balance throughout its build. Taking this classic pattern now without side seams and using the fullness of its fabric to bring a truly unique silhouette to its finish. Long enough to rest on the top of your shoes, they can be combined with a wide range of footwear from sneakers to leather shoes.
Recommended Comments
A symbol of our current times, sweatpants are a key item across relaxed and sporty outfits. Simply combining them with a top of the same material completes a modern, stylish look. With a firm and roomy build that doesn't stretch thin and break its silhouette at the knees and being created from high quality fabric that prevents piling, this is an ideal pair of sweatpants that erases the unkempt look that they can sometimes produce.
Product Number/Product Name
Item No.: A22D-02PT01C11
item name:ORGANIC COTTON HEAVY FLEECE GYM PANTS
100% ORGANIC COTTON
Sweatshirts are made of three types of yarn: outer, middle, and inner yarns, all of which are made of organic pima cotton. 60 count fine yarn is twisted into twin yarn, and the compact yarn is knitted on a hang knitting machine to minimize the fluff.
The key point of this fabric is that it is less prone to pilling than ordinary sweatshirts, and its luster lasts longer.
The appeal of this fabric lies in the coexistence of the fluffy texture unique to the hang knitting machine and the tough texture achieved by maximizing the degree of knitting. Enjoy the airy, bulky texture and firmness of the fabric.