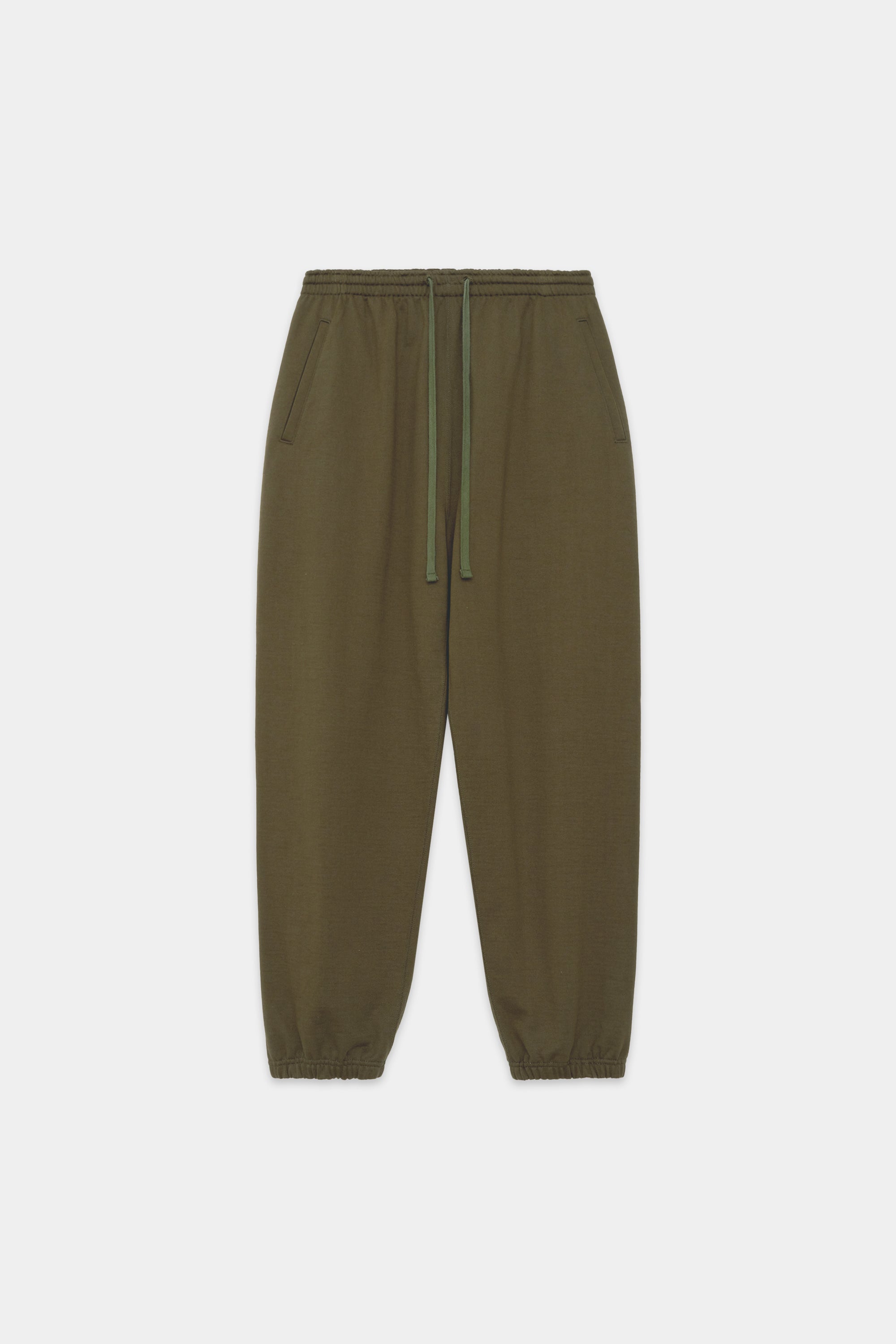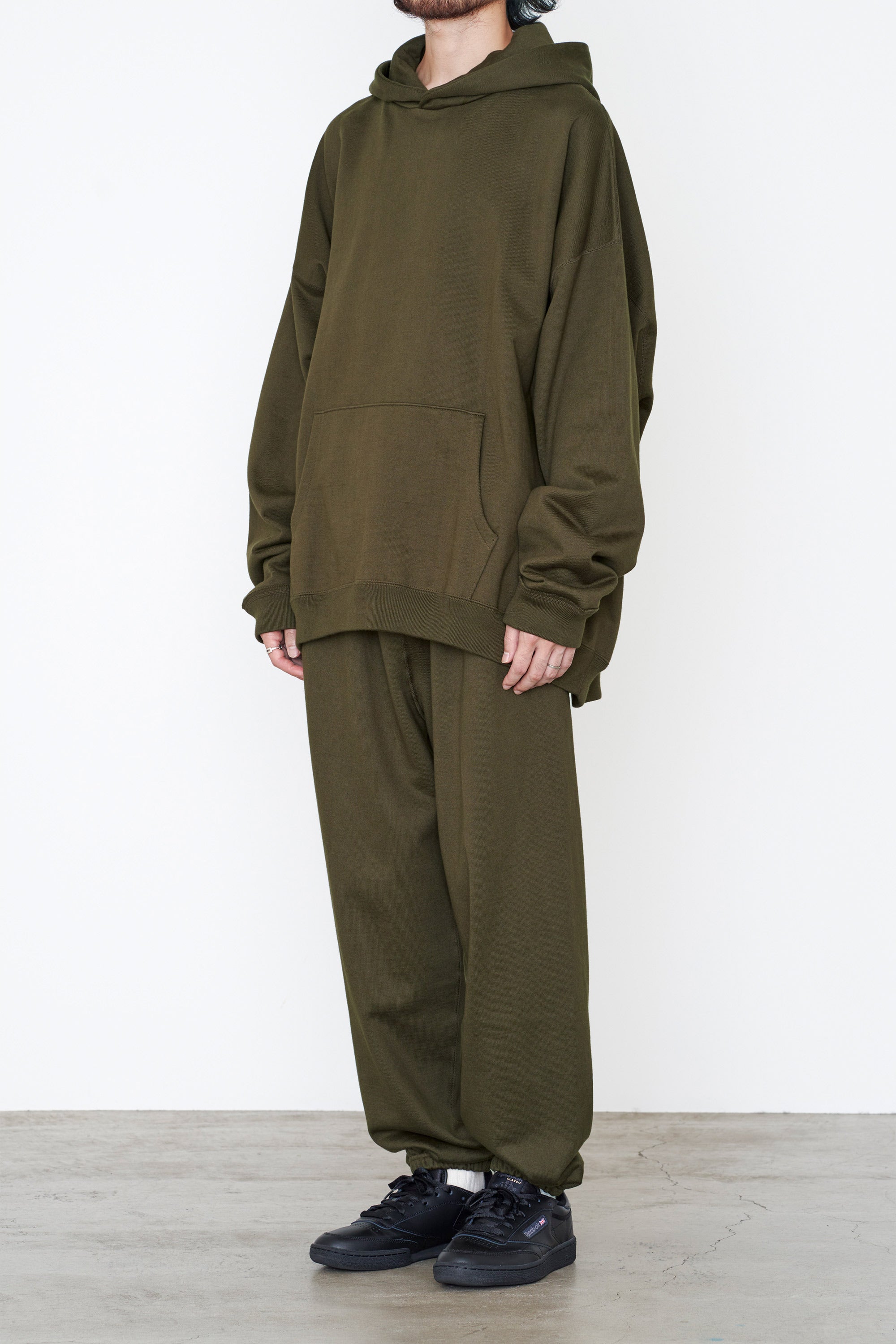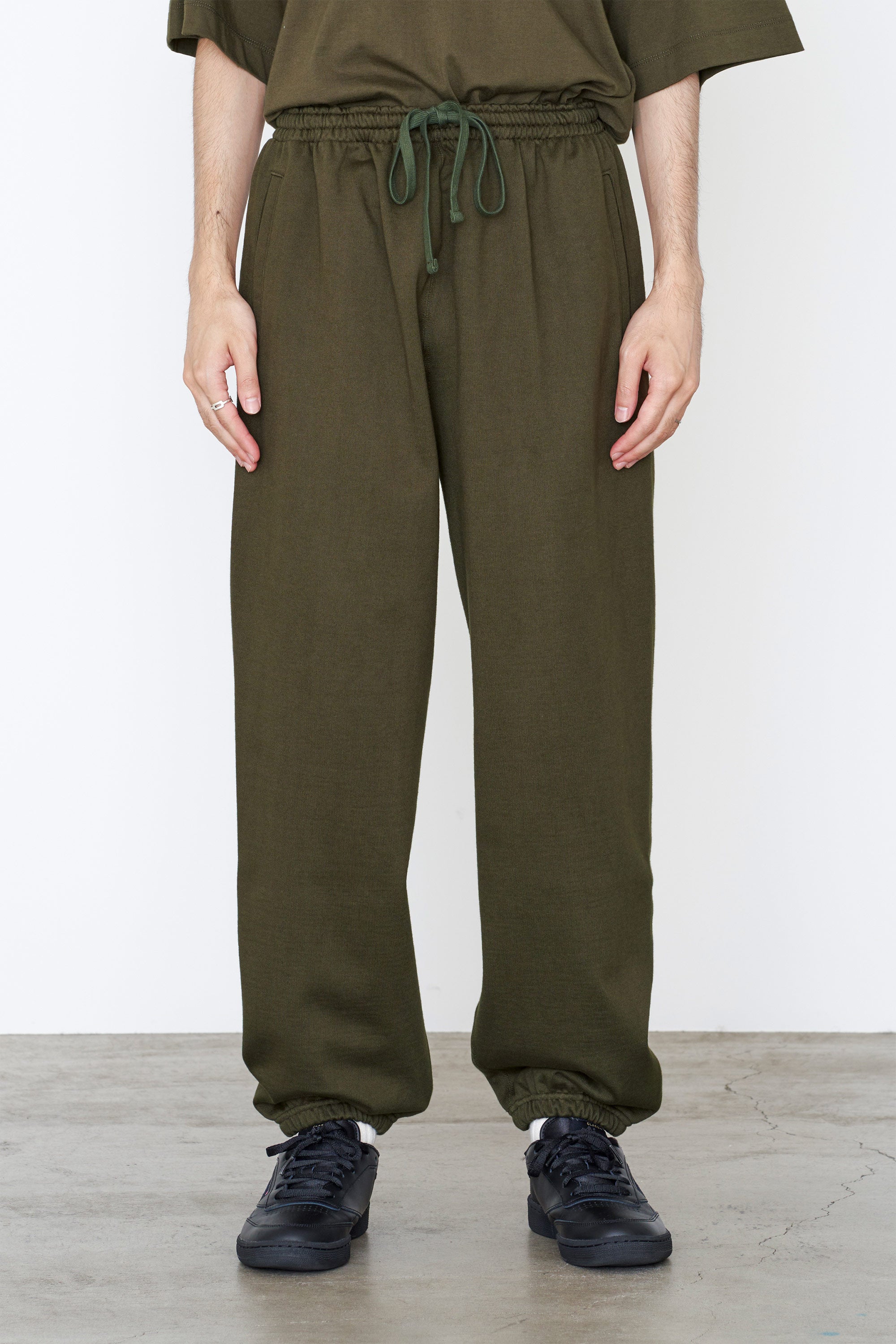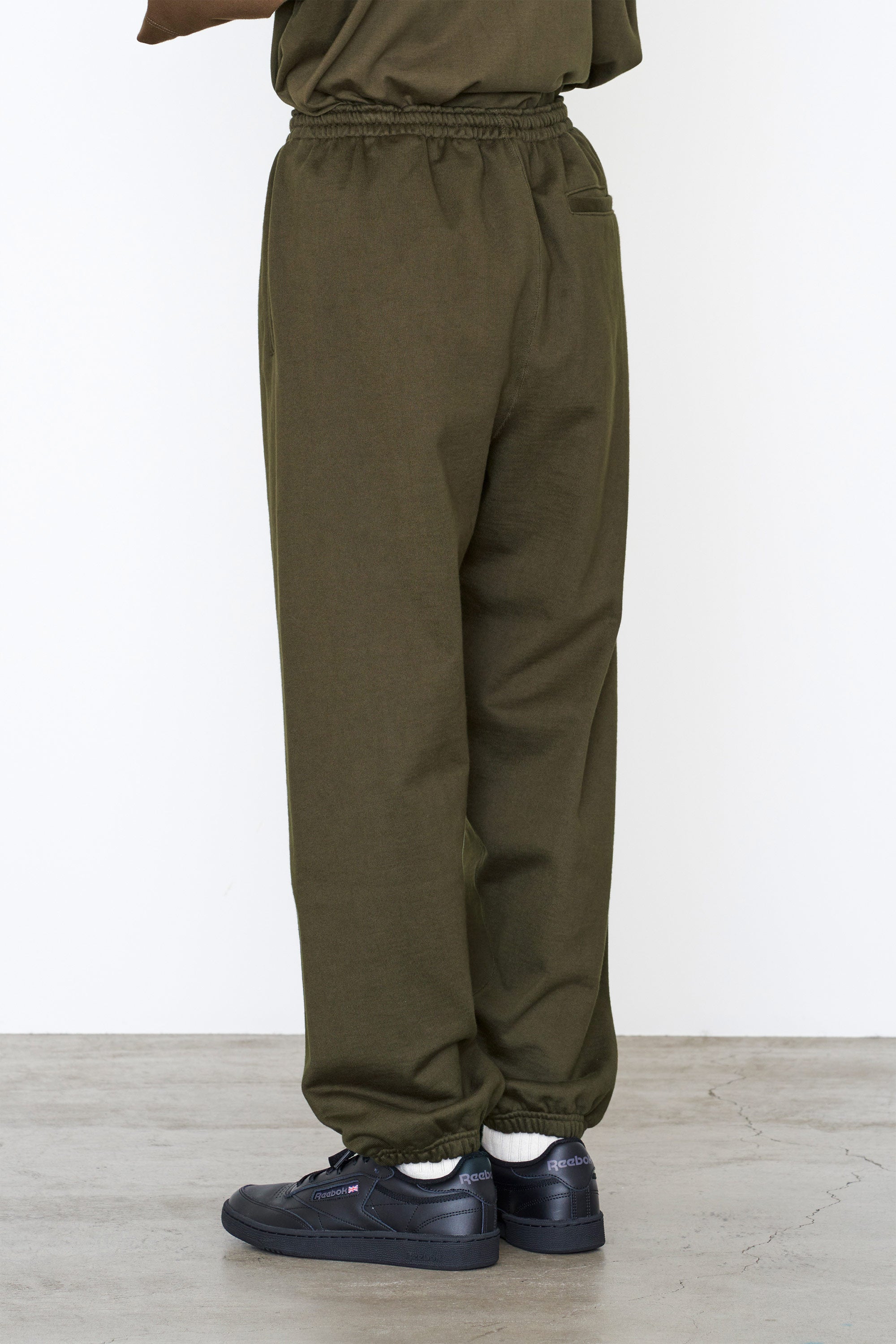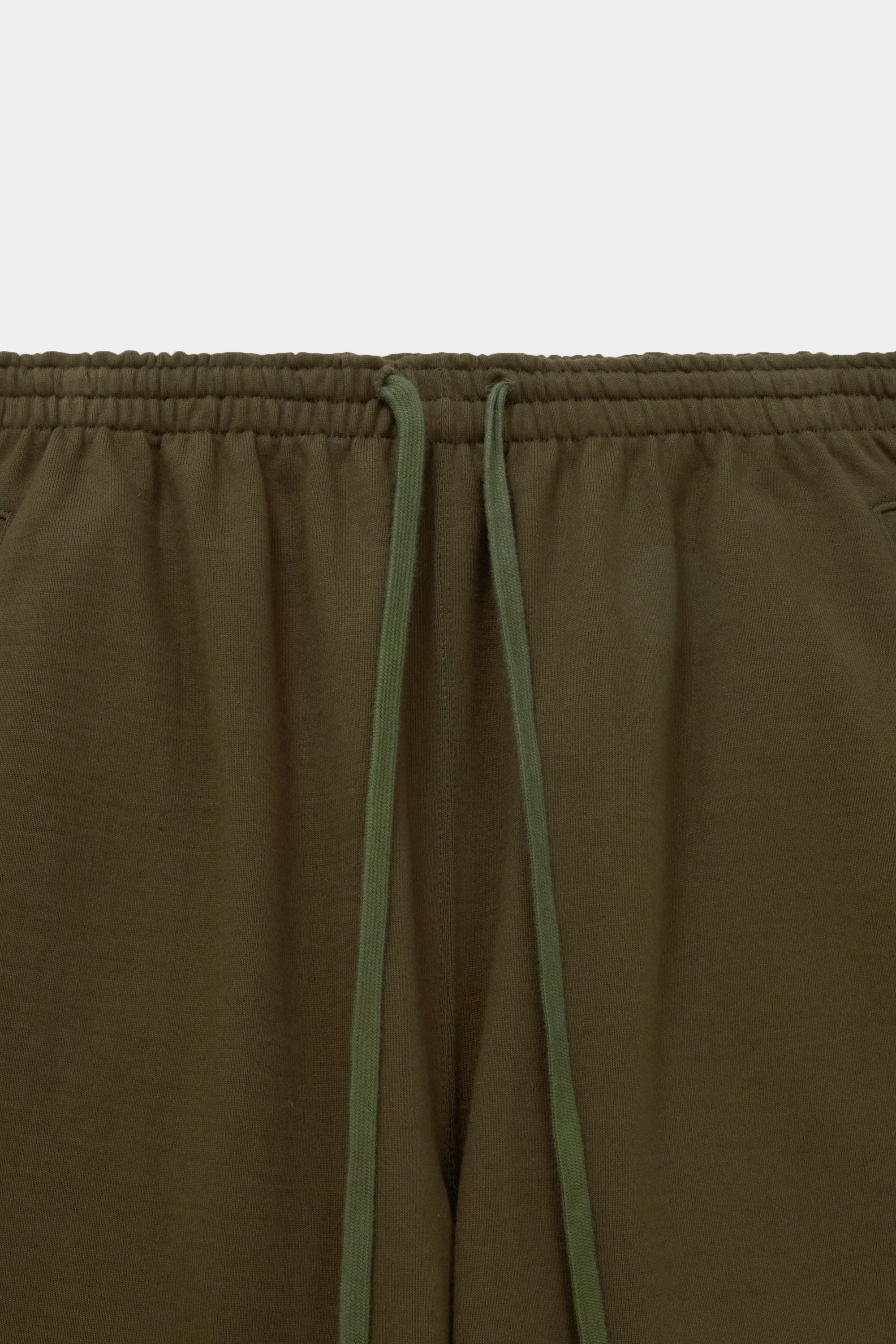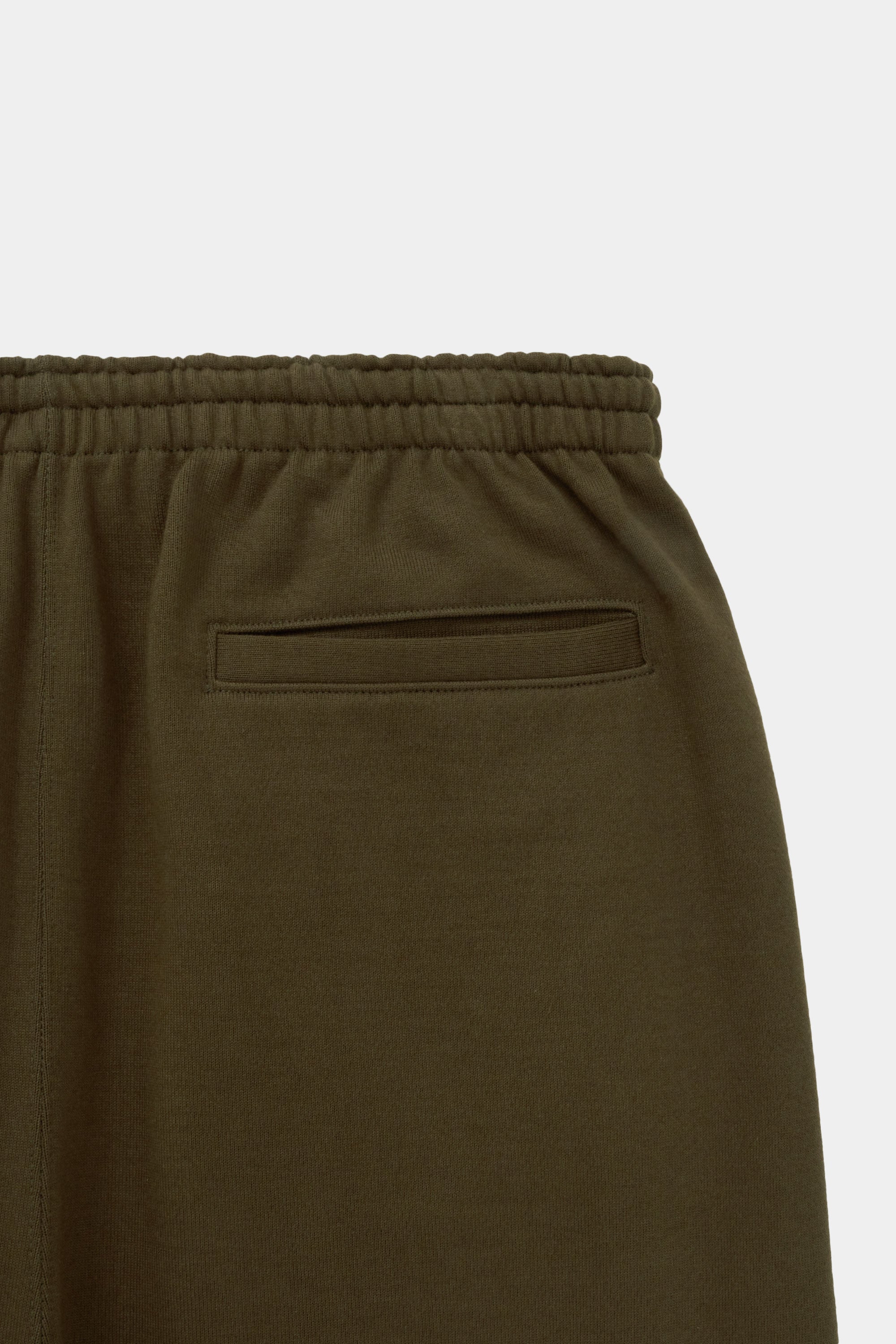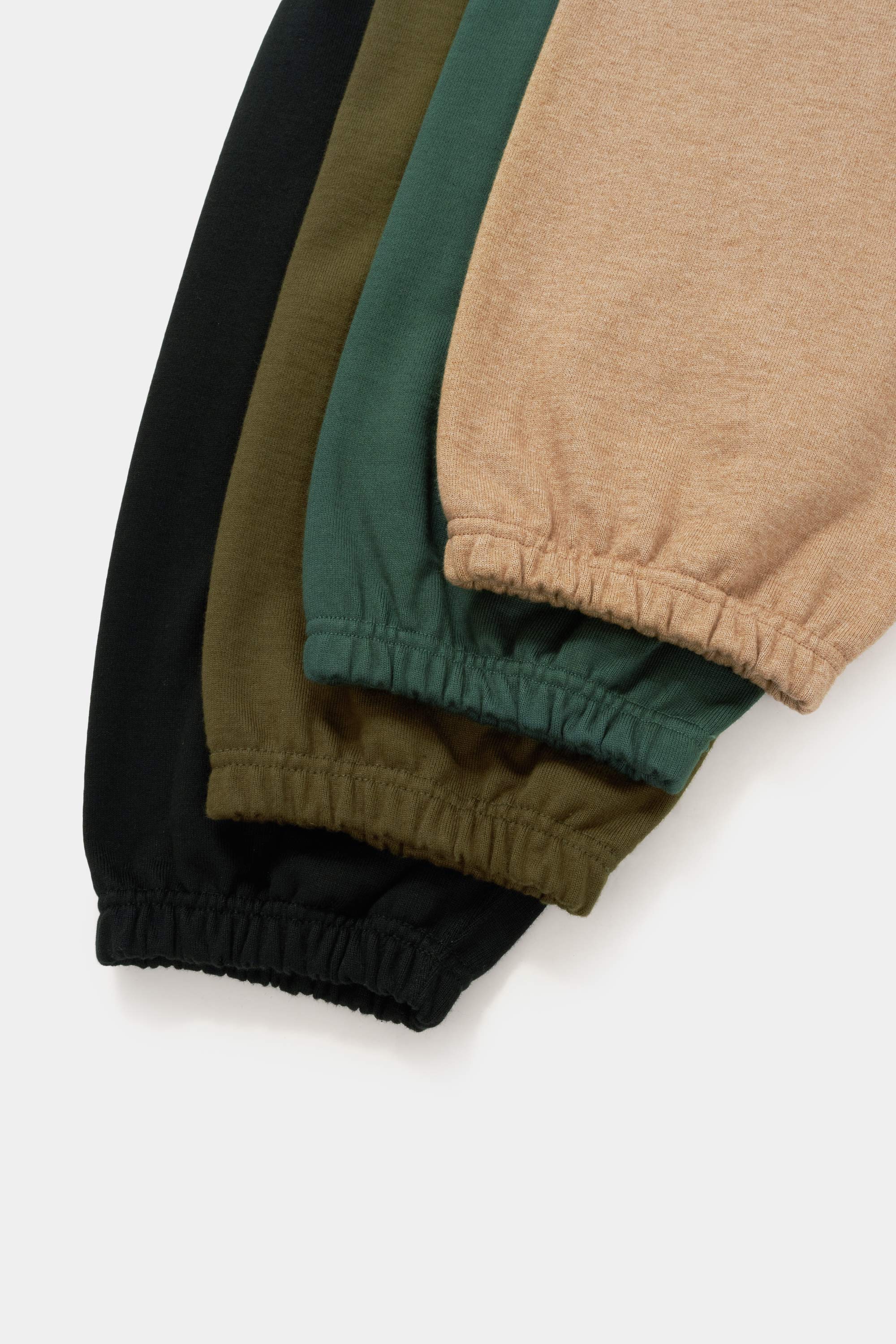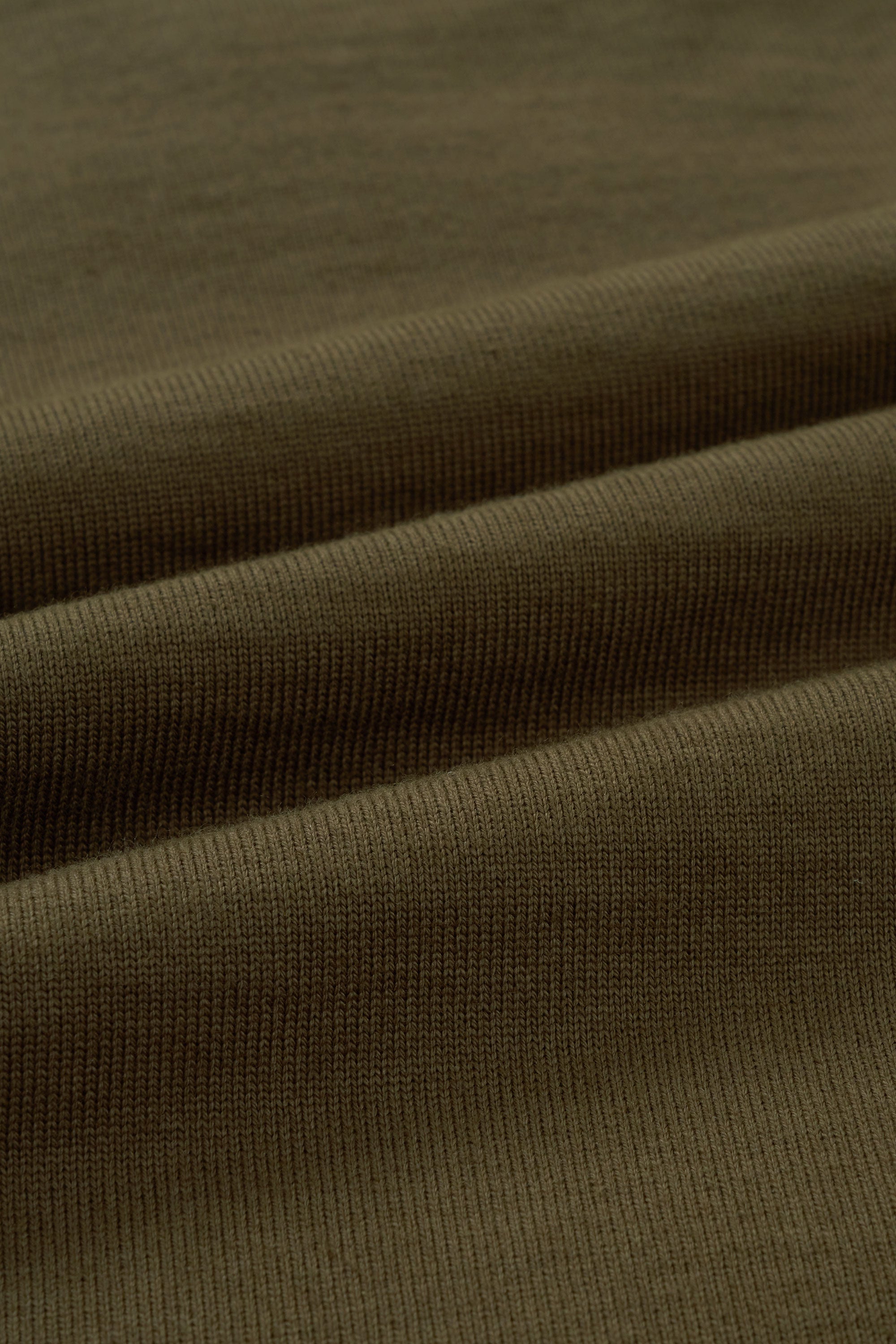 /
Organic Cotton Heavy Fleece Gym Pants, Olive Brown
Design
A modern take on Gym Pants that modernizes authentic sweatpants with a modified size balance throughout its build. Taking this classic pattern now without side seams and using the fullness of its fabric to bring a truly unique silhouette to its finish. Long enough to rest on the top of your shoes, they can be combined with a wide range of footwear from sneakers to leather shoes.
Recommended Comments
A symbol of our current times, sweatpants are a key item across relaxed and sporty outfits. Simply combining them with a top of the same material completes a modern, stylish look. With a firm and roomy build that doesn't stretch thin and break its silhouette at the knees and being created from high quality fabric that prevents piling, this is an ideal pair of sweatpants that erases the unkempt look that they can sometimes produce.
100% ORGANIC COTTON
Ultra-long threads of organic pima cotton are spun into compact yarn, providing a wonderful glossiness while reducing fluff. A No. 30 two-ply yarn is then used with Kanekichi Industries loop wheel machines to create a garment at almost the maximum possible body size. Tough like workwear while maintaining a clear silhouette when worn, this special material at the same time keeps its volume as a result of this loop wheel machine while simultaneously retaining overall flexibility.