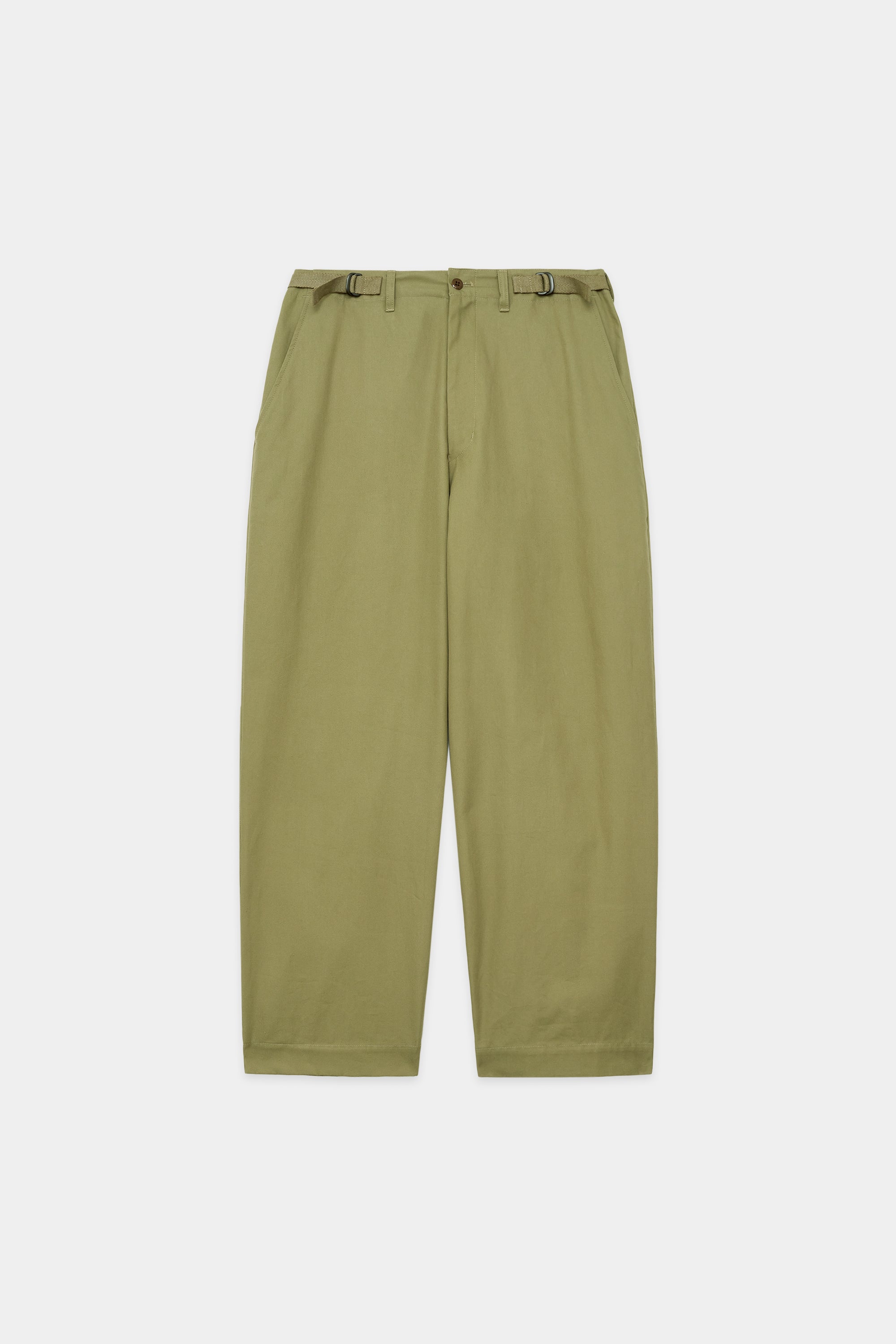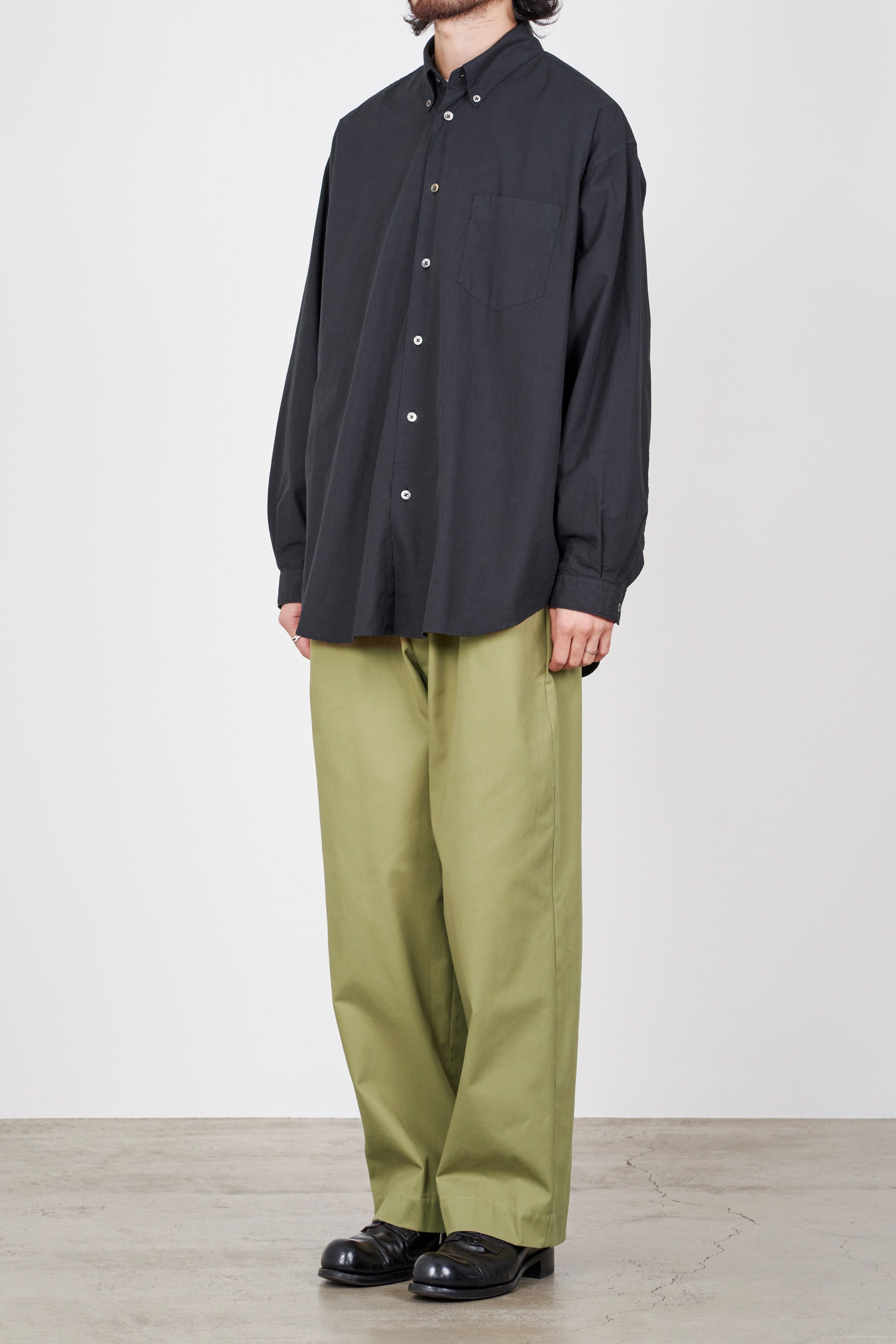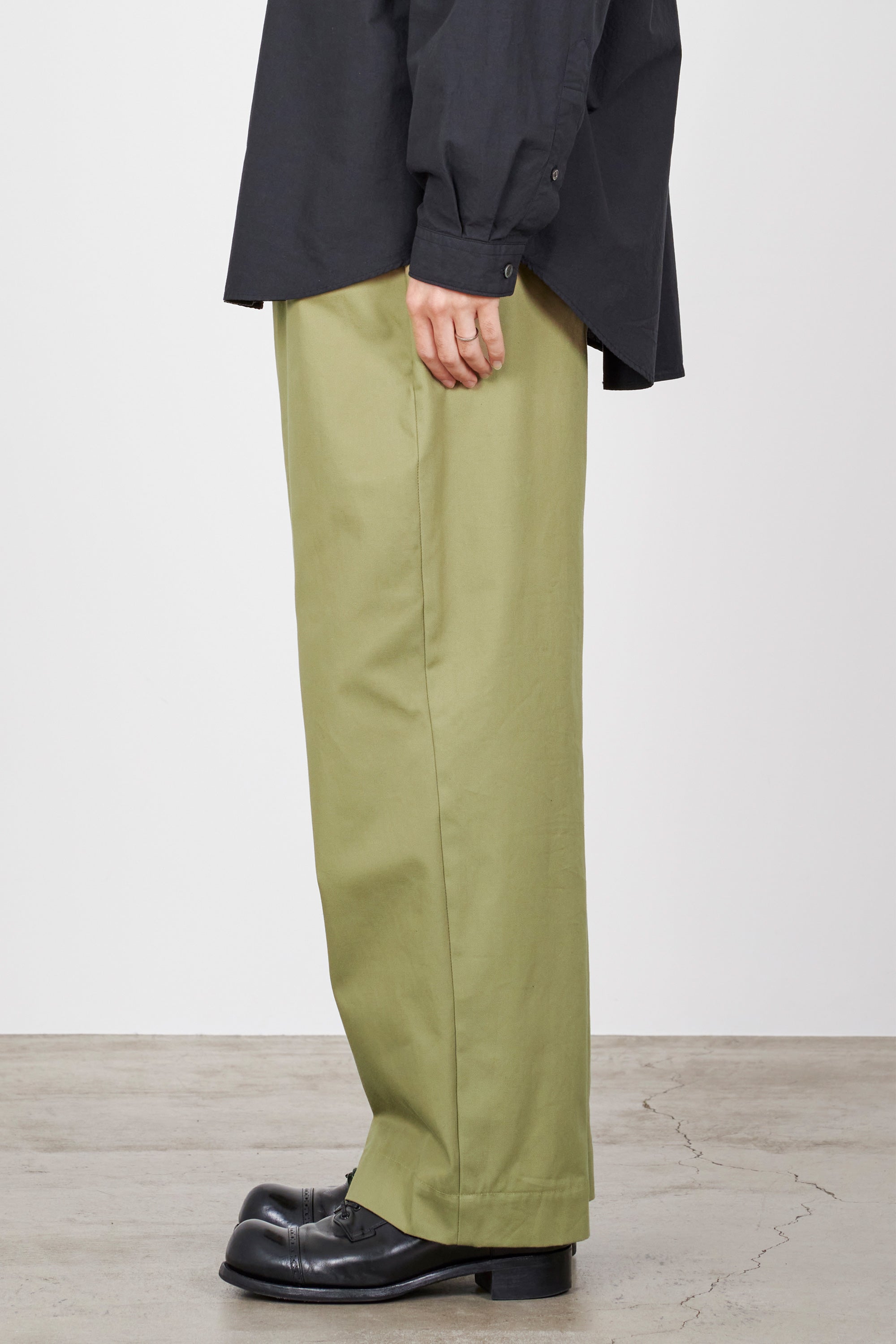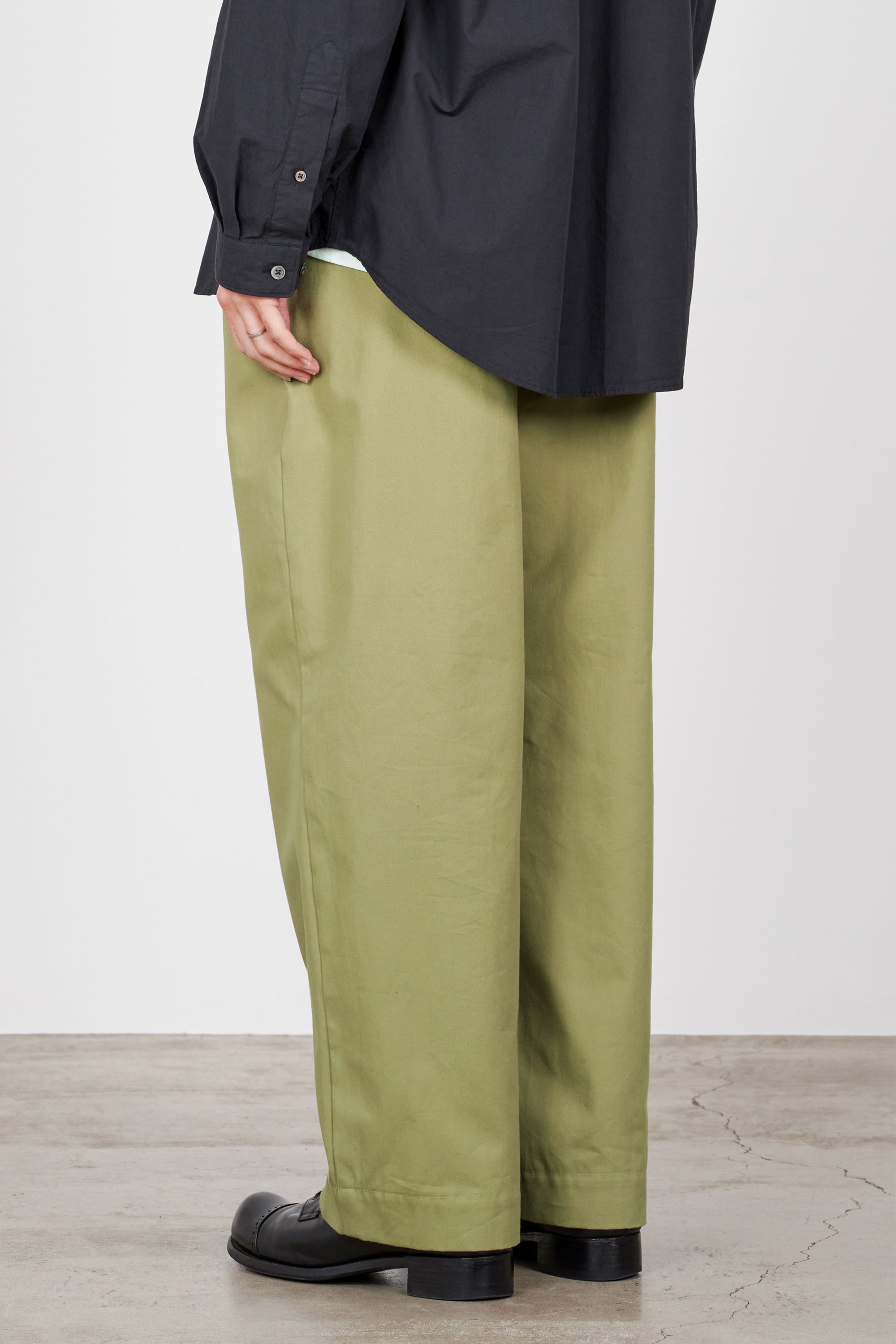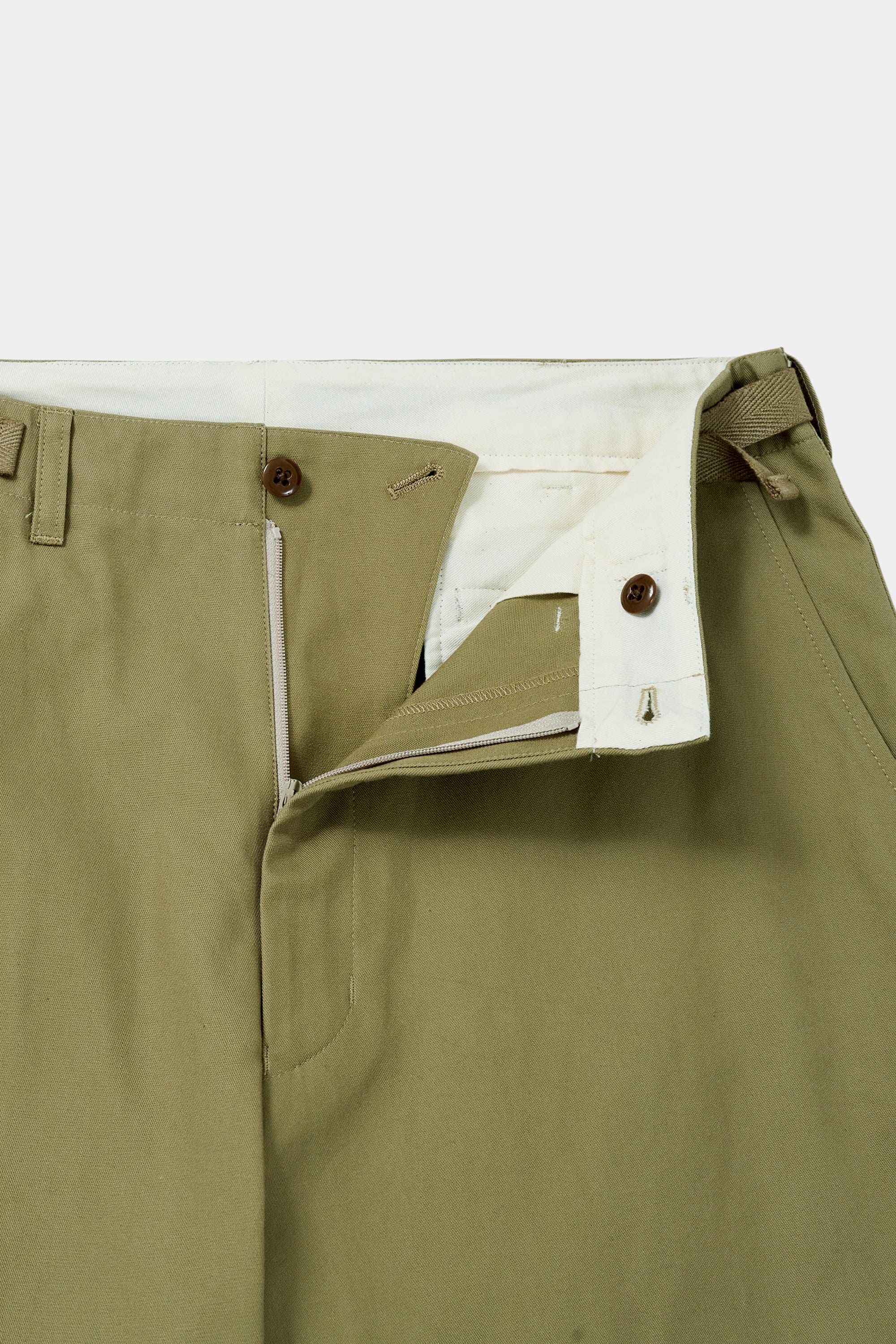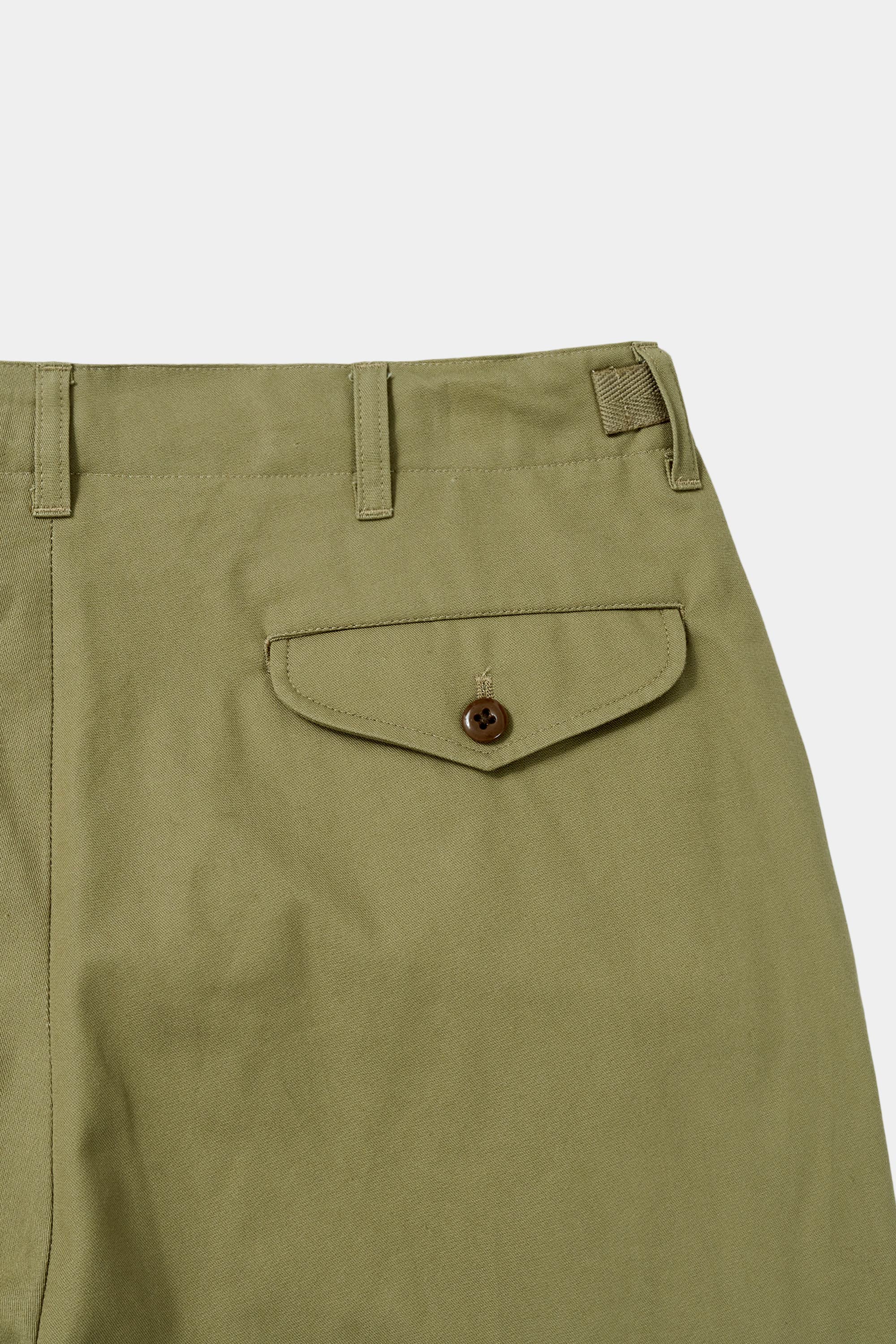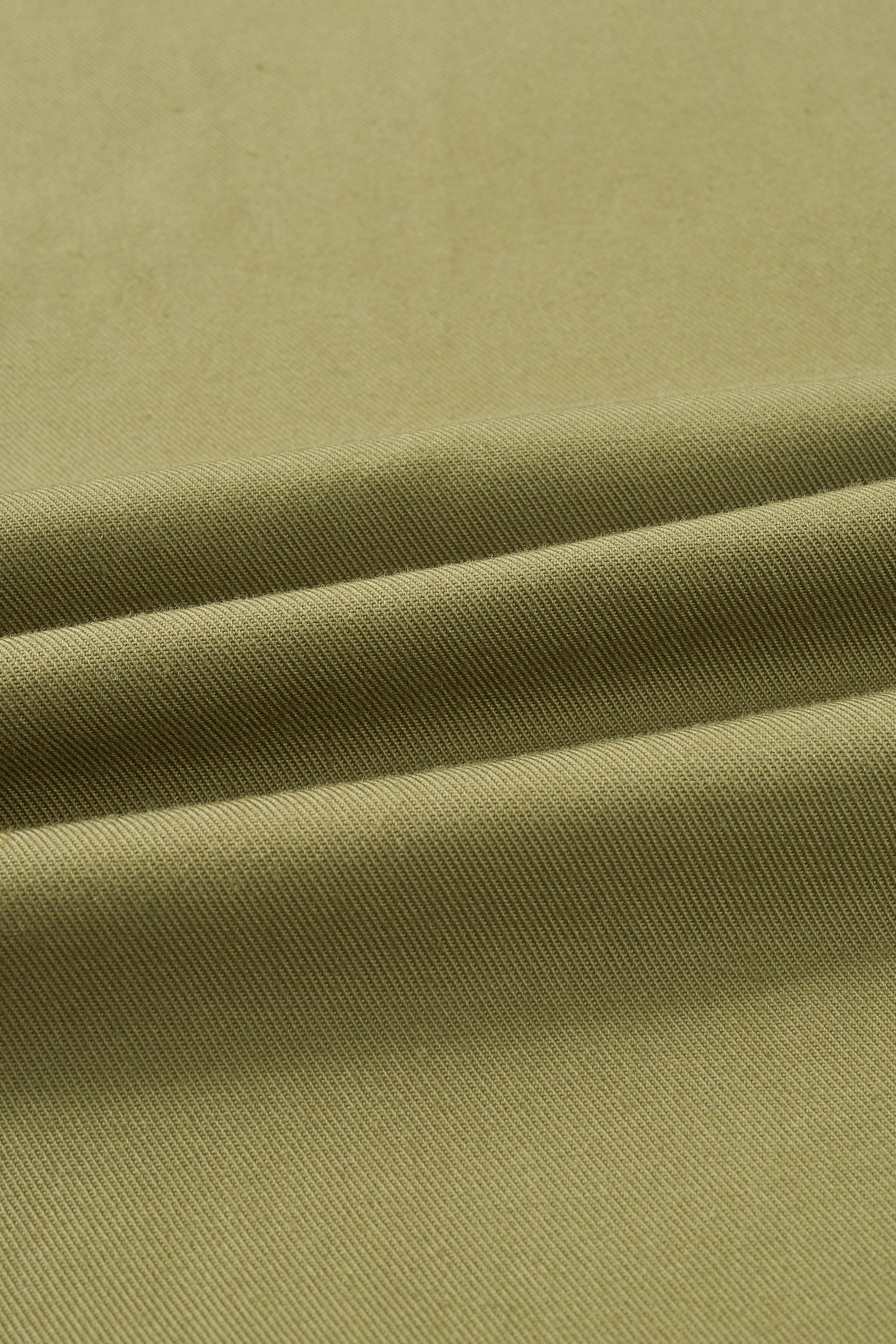 /
オーガニックコットンギャバジン サイドアジャストトラウザース, Khaki
Design
These pants are a wider version of marka's standard cocoon fit silhouette, which swells from the waist to the knees and tapers toward the hem. The waist has an adjusting tape that can be tightened to enhance the fit around the waist, and the tucked front gives the pants a different look.
Recommended Comments
By squeezing the adjusting tape tightly, you can easily wear it without a belt. The front tuck that is created when you do so gives it a three-dimensional look. This sequence of events adds a sense of design to your coordination and raises your fashion sensitivity.
The hem is not too wide and tapers from the knee down, so it is easy to balance with shoes. While wide, they do not give the impression of being loose, allowing you to enjoy a sophisticated look.
The light cotton gabardine is comfortable even in summer, and combined with the wide silhouette, it is also attractive to wear in a relaxed manner.
100% ORGANIC COTTON
Organic cotton from India is used. The warp and weft of this cotton gabardine is woven with a single #20 yarn. It is a little thinner than ordinary chinos, but is woven densely to give it a firmness.