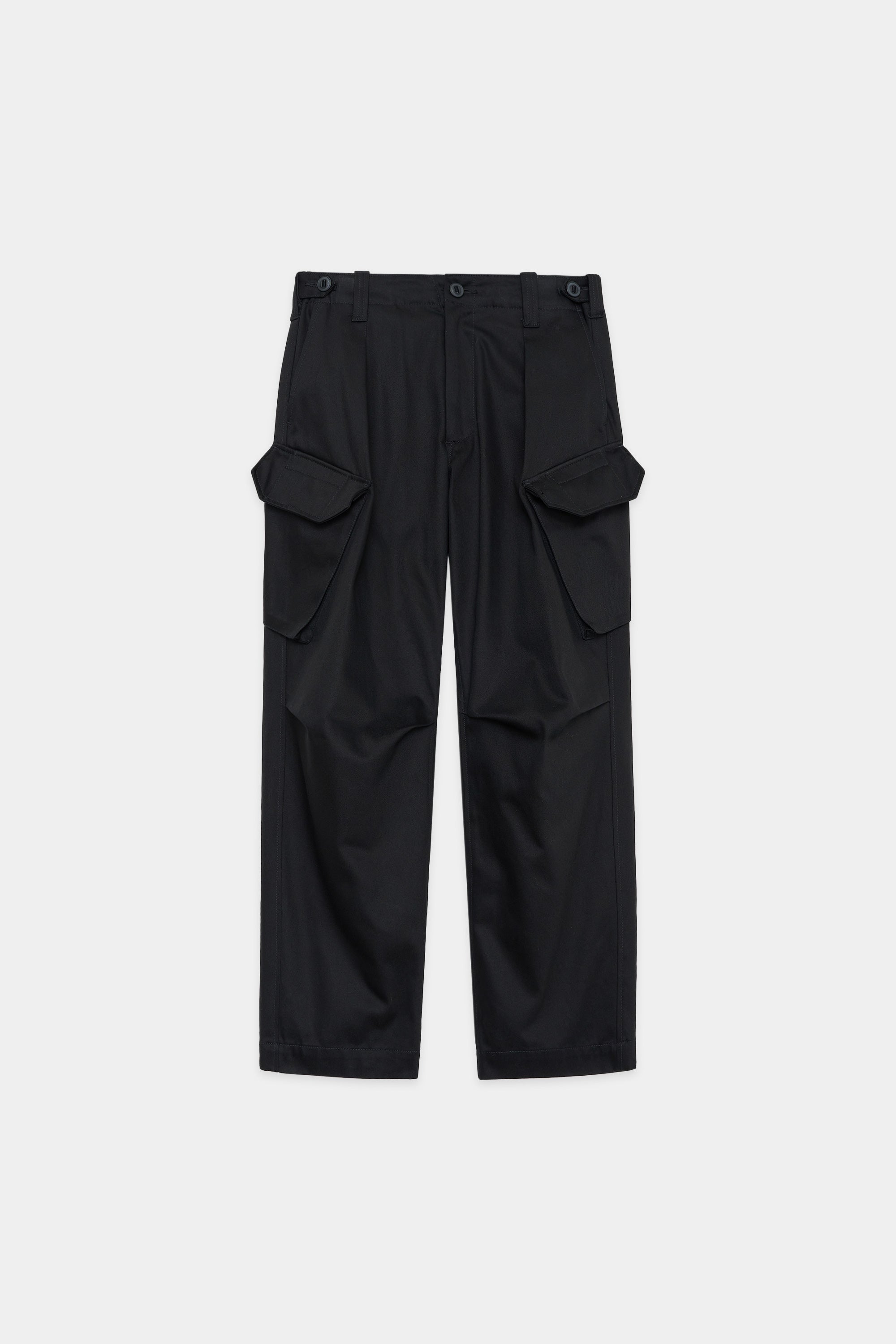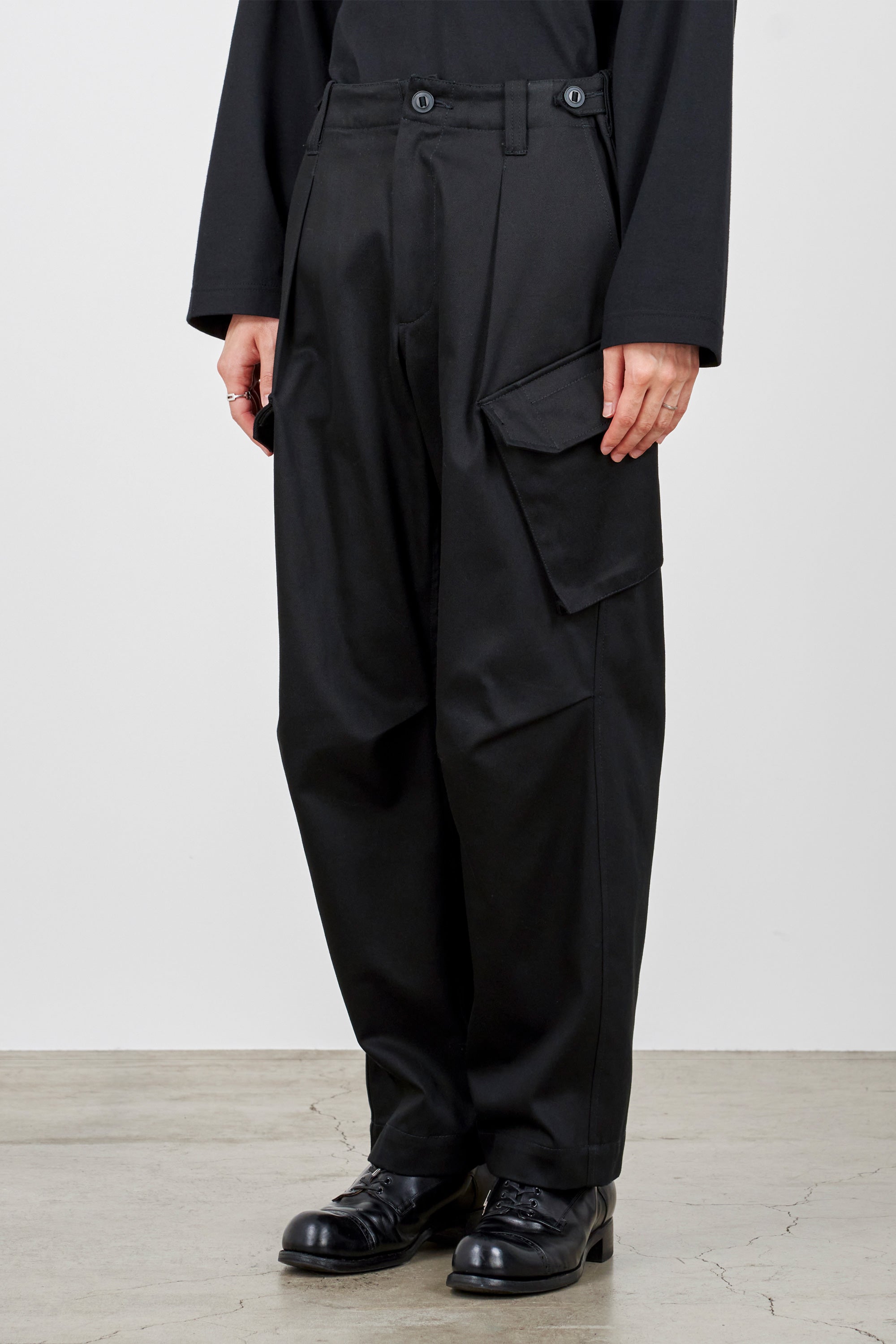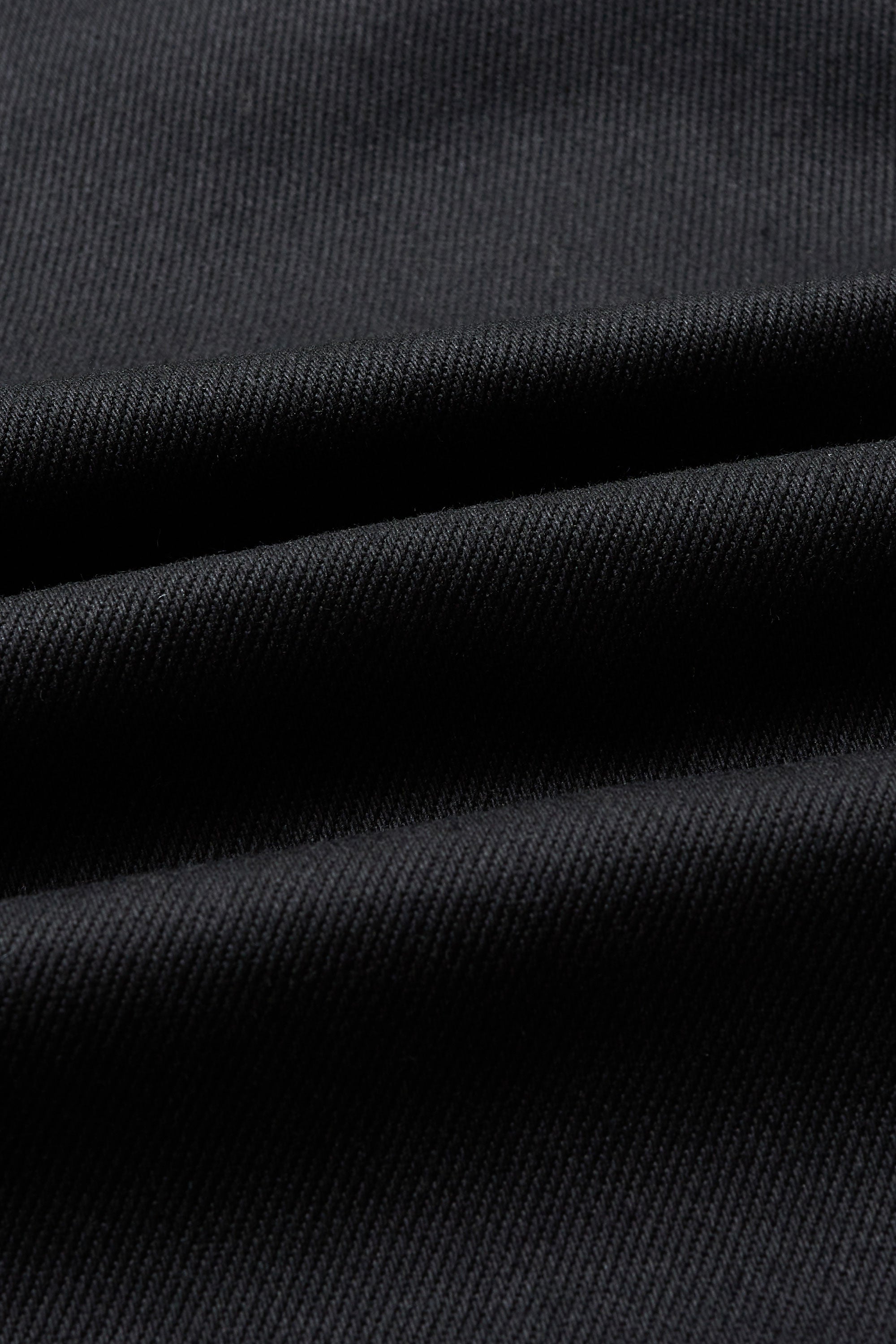 /
オーガニックコットンコンバットドリル ロイヤルネイビー トラウザース コンバット, Black
Design
This is a tough pair of pants with a design source from the British ROYAL NAVY military pants. The slanted cargo pockets, waist adjustment tabs, and parachute buttons on all sides give the pants a tactical design with a lot of effort.

The silhouette is almost straight with a slightly roomy fit, but fine adjustments have been made to the line to enhance its fashion appeal, such as sculpting the knees and slightly narrowing the hem to fit the lines of the body.
Recommended Comments
A functional and refined mood.
While military wear is generally associated with the U.S. military, the source for this item is the British military's ROYAL NAVY. While the U.S. military is more efficient, the British military has a design that takes a lot of time and effort, which can be seen as a waste of time and effort.
The parachute buttons are easy to open and close even with gloves on, and the elastic tabs at the waist allow for waist adjustment. The slanted cargo pockets are a detail designed to make it easy to put in and out luggage while sitting down, and the flap is hexagonal in shape.

The light and crisp texture is an excellent match with the tough drill fabric, which has been densely packed to a high density. While it has a moderately casual feel, its design will make your coordination look crisp and tight.
Product Number/Product Name
Product No.: A22C-09PT01C
Product name:ORGANIC COTTON COMBAT DRILL ROYAL NAVY TROUSERS COMBAT
100% ORGANIC COTTON
Organic cotton is spun into a drill fabric with a crisp texture. This drill fabric is called Katsuragi in Japan. It is a casual fabric made of thick count yarn woven in a twill weave, and is characterized by its dense, firm texture and tough, durable structure. The playful texture of the air-spun yarns is another of its charms.