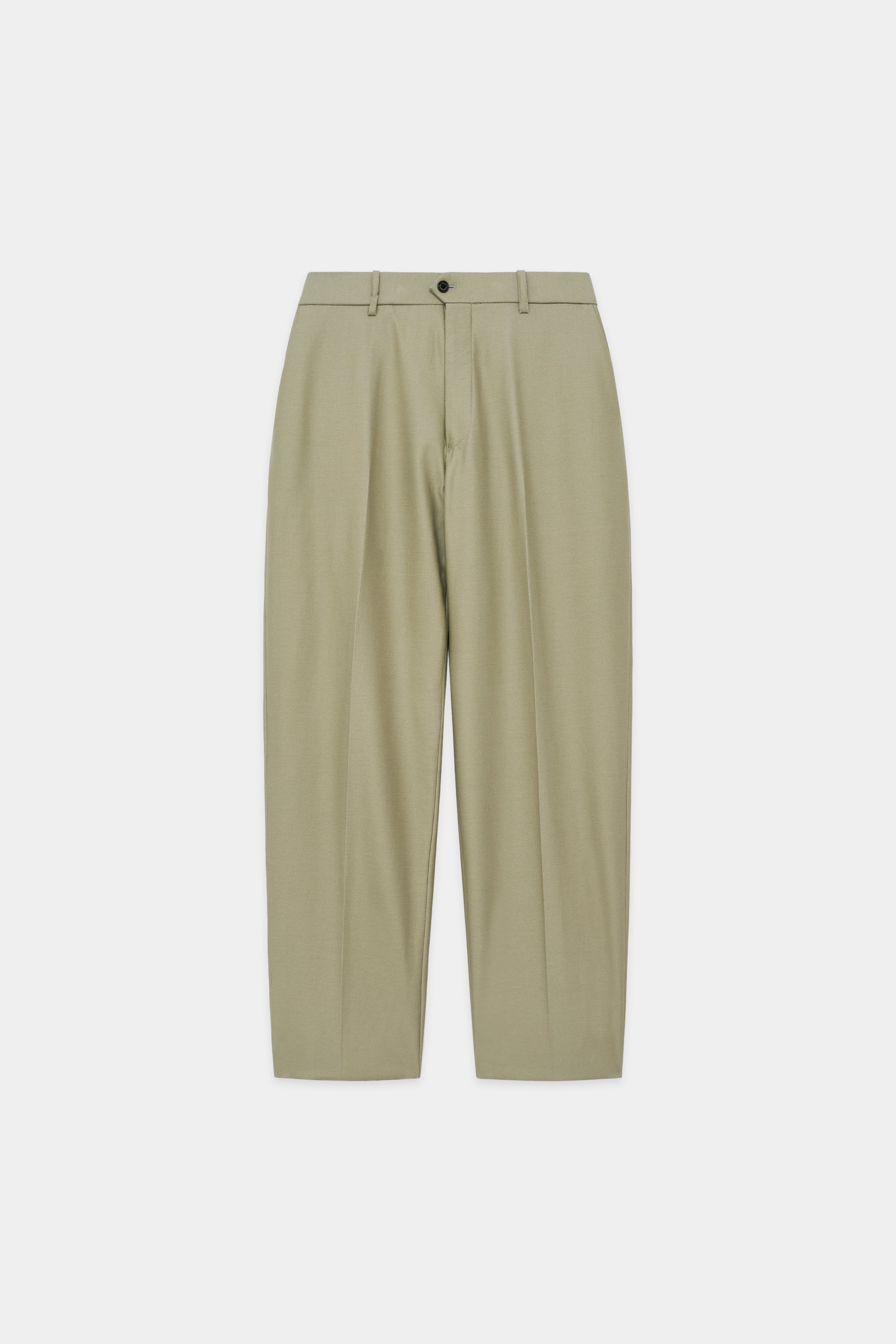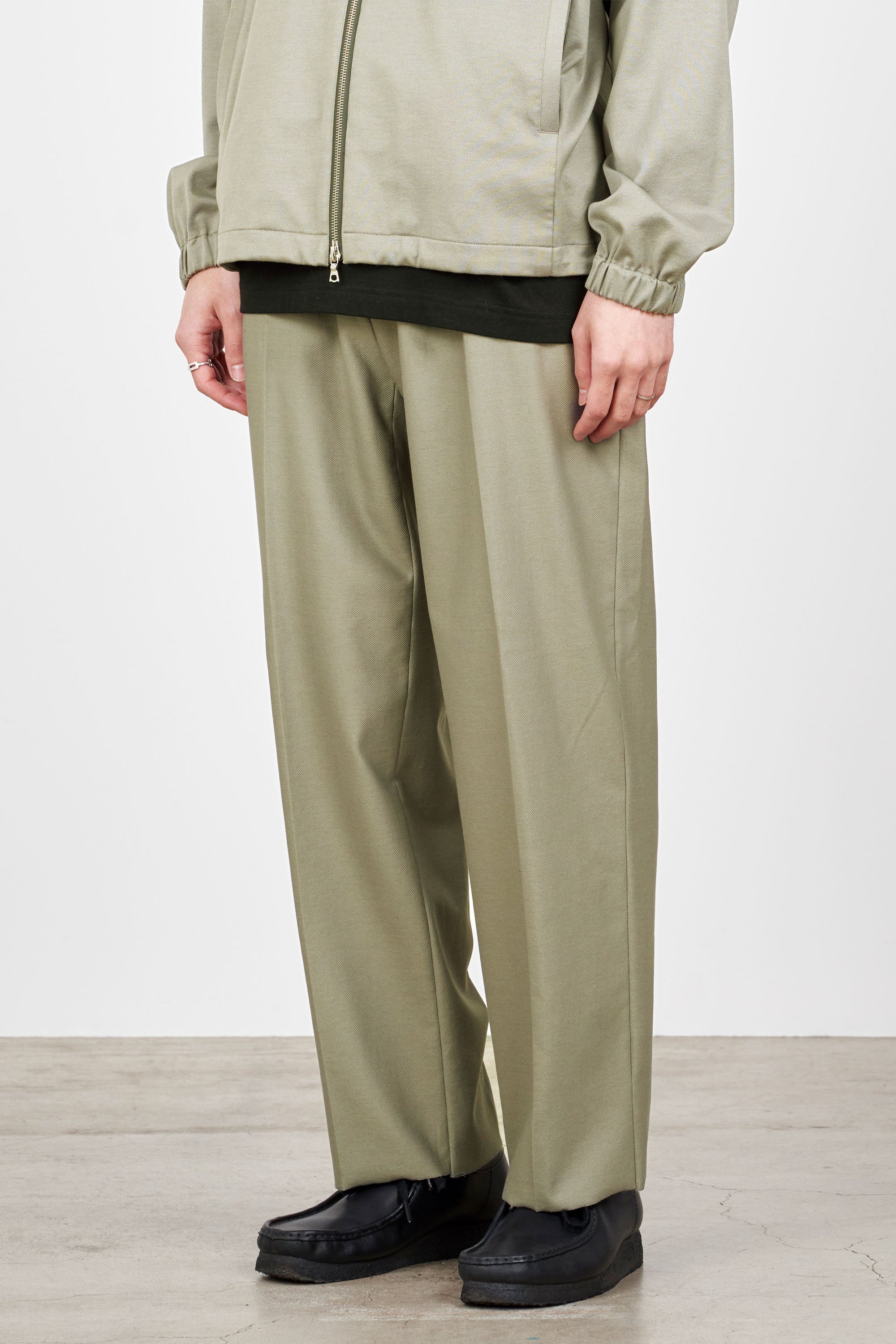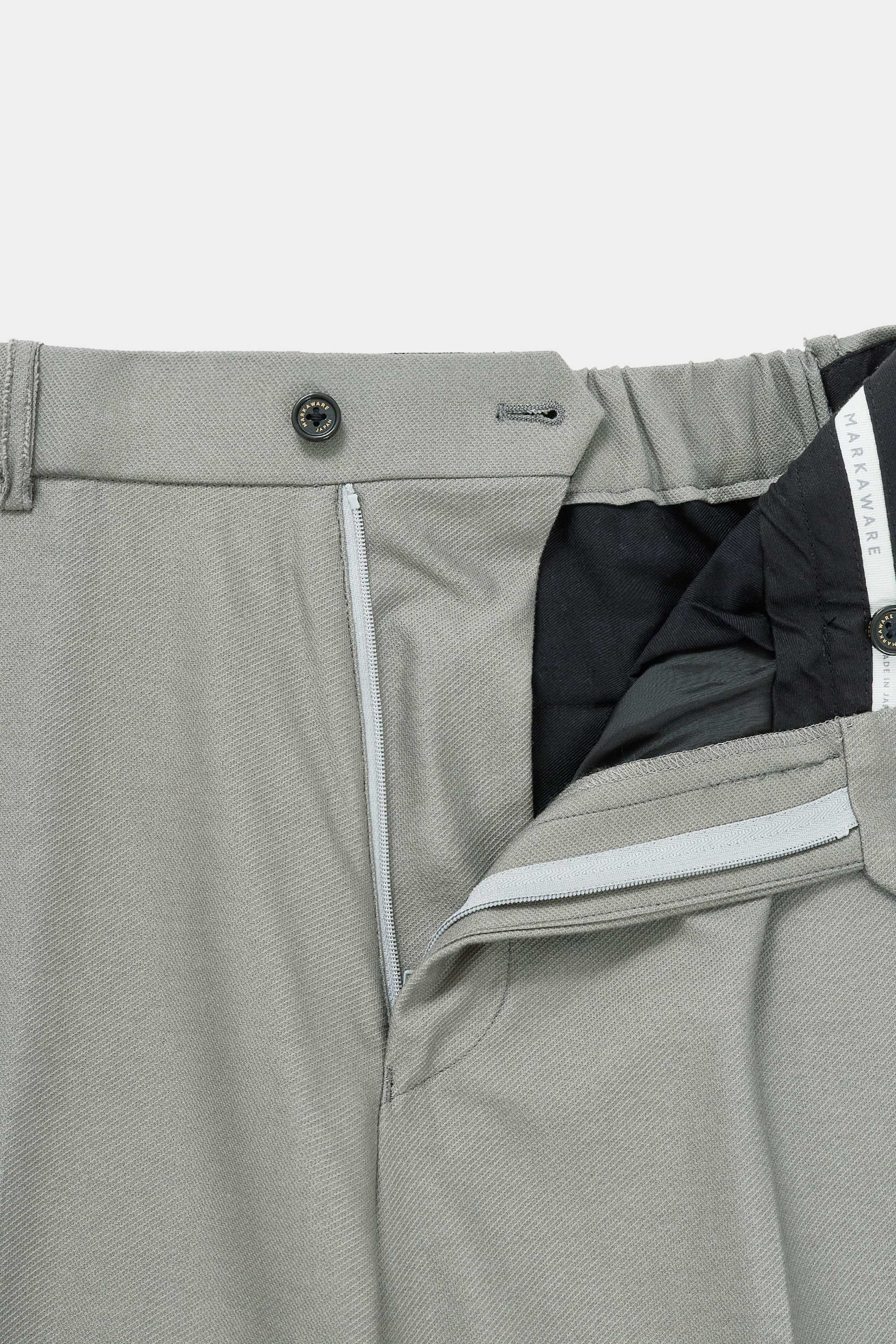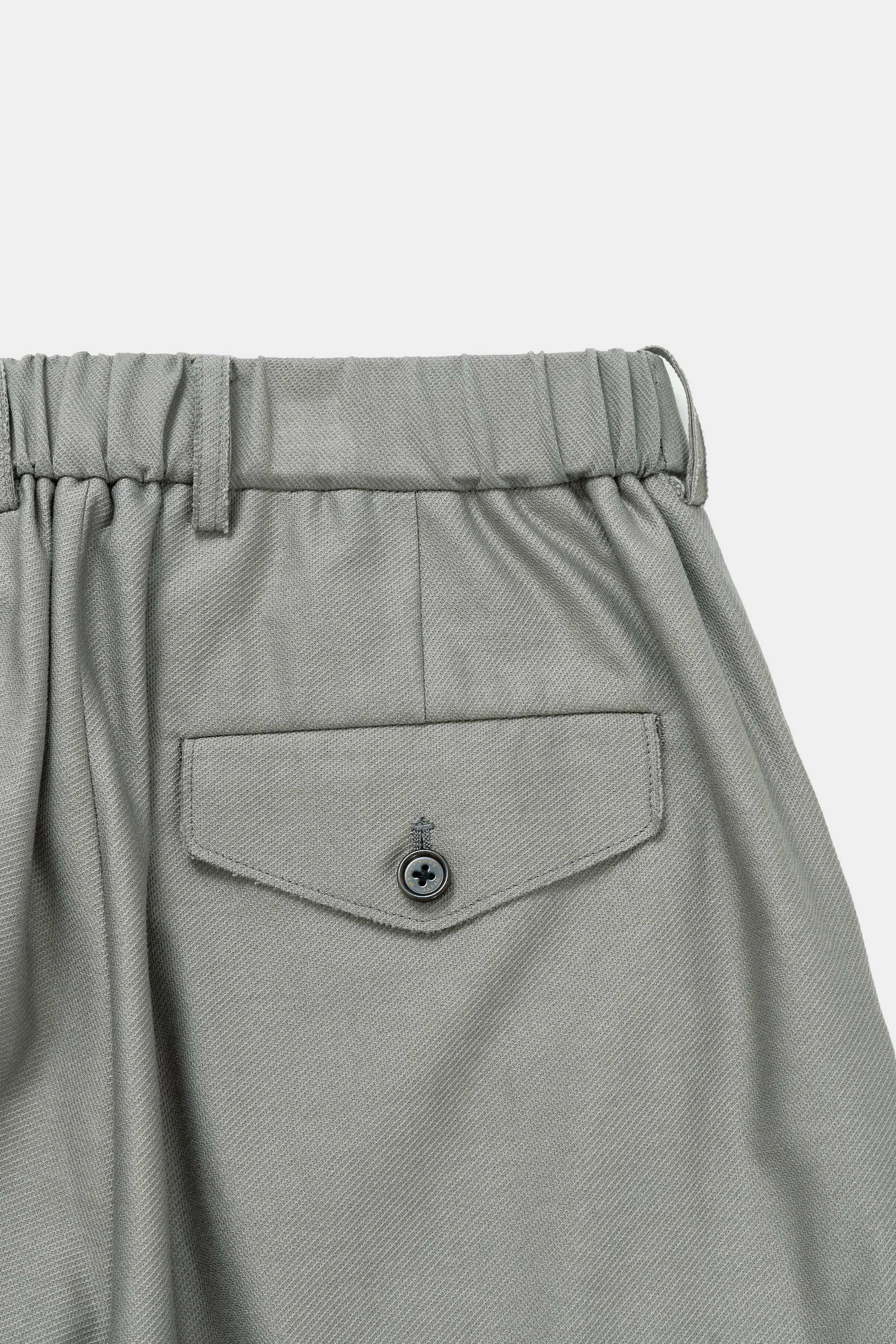 /
オーガニックコットンサーキュラージャージ フラットフロントトラウザース, Grayish Olive
Design
Trousers with a no tuck front and which draw a line that tapers slightly from the waist to its hem - giving the impression of almost being straight when worn. Designed with a regular silhouette that is neither too thick nor too thin, this piece comes as an item that is highly recommended for those that prefer simpler, more sophisticated pants. Choosing your normal size one can utilize them in a more basic look, or in daring to size up, one can wear them with a dropped waist for a more street-like look.
Taking advantage of its fabric which characteristically does not easily fray even without stitching, its belt loops, hip pocket flaps, and hems specced to be cut off all serve to accentuate its design. With this pair, one can cut the hems at one's desired length and have them worn as is.
Recommended Comments
Trousers that have a good sense of originality and uniqueness.
Tailored with jersey material highly prized for its resistance to wrinkles, this pair of trousers is most characterized by its straight lines. With a unique look that differs from that of twill or suiting fabric, this piece is well served in adding a new sense of style to your wardrobe.
Made with a jersey fabric knitted from natural materials, these trousers have excellent moisture absorbency and are comfortable even in hot weather. With material this soft and comfortable to wear, there is little tightness even when bending at the knees.
Sure to be useful for dinners, dates, and other occasions, we also highly recommend a look that pairs this piece with the track jacket made of the same material to add a more sporty element to an overall elegant look.
91% ORGANIC COTTON 9% NYLON
Made with an organic cotton jersey material created on a special knitting machine. Inserting nylon filament yarn, one by one, through each of the 1920 knitting needles for its warp, the resulting jersey is able to stretch with the warp while still retaining its shape and still allowing elongation towards its weft.
While these so-called jersey materials used often for sportswear are made of synthetic fibers, this jersey uses organic cotton as its main material - providing for the fabric the gentle luster and touch unique to cotton and not found in common sporty jersey material.