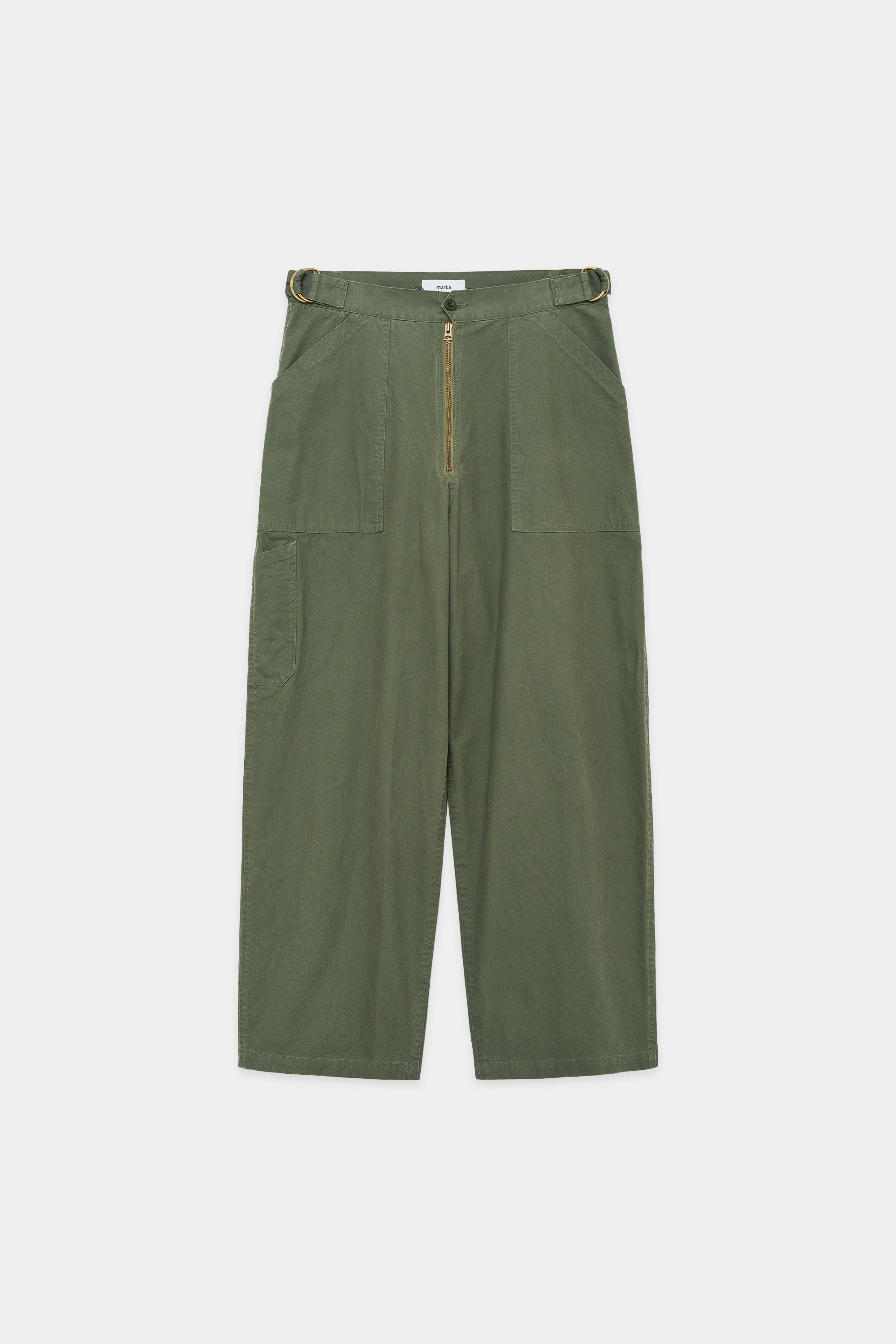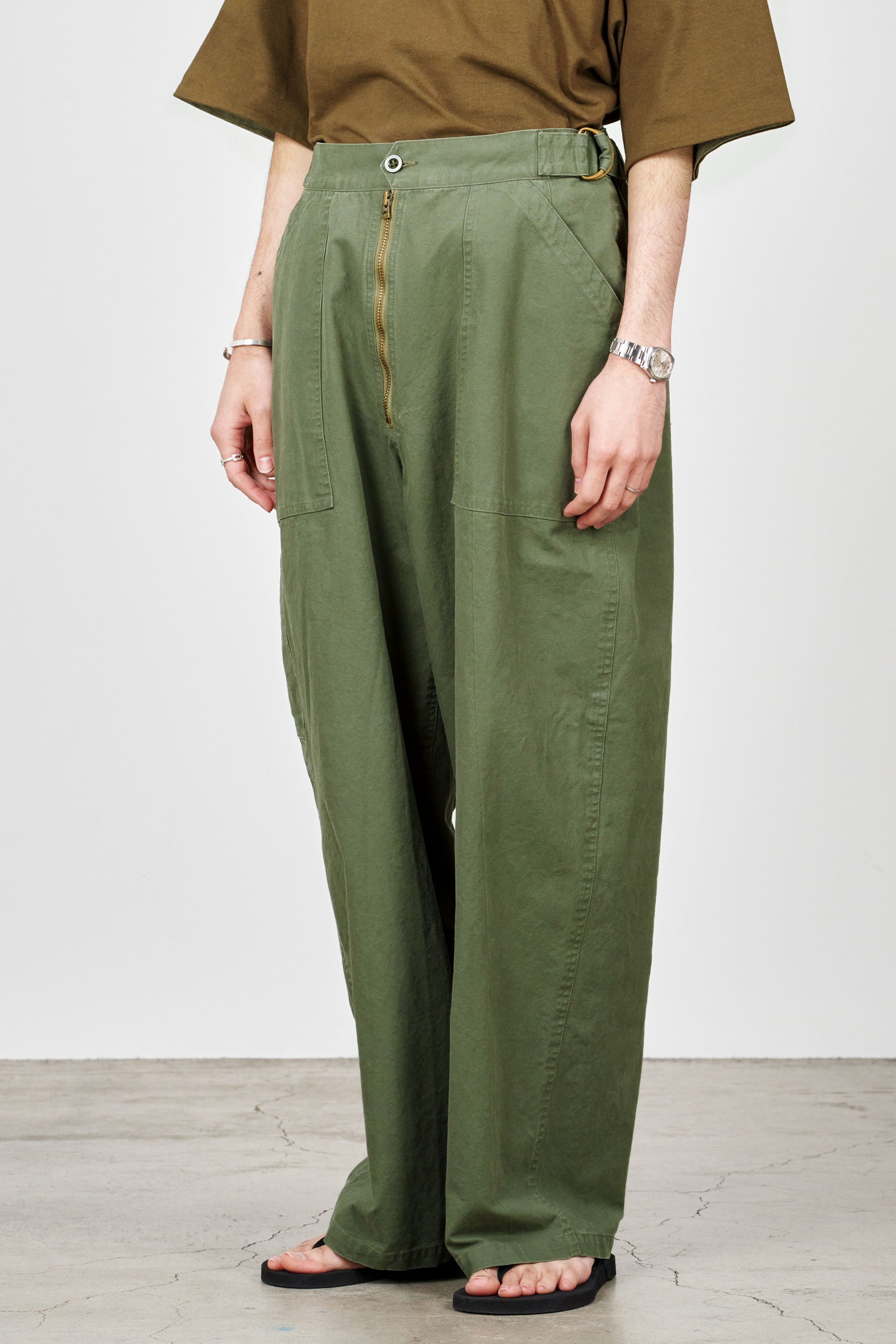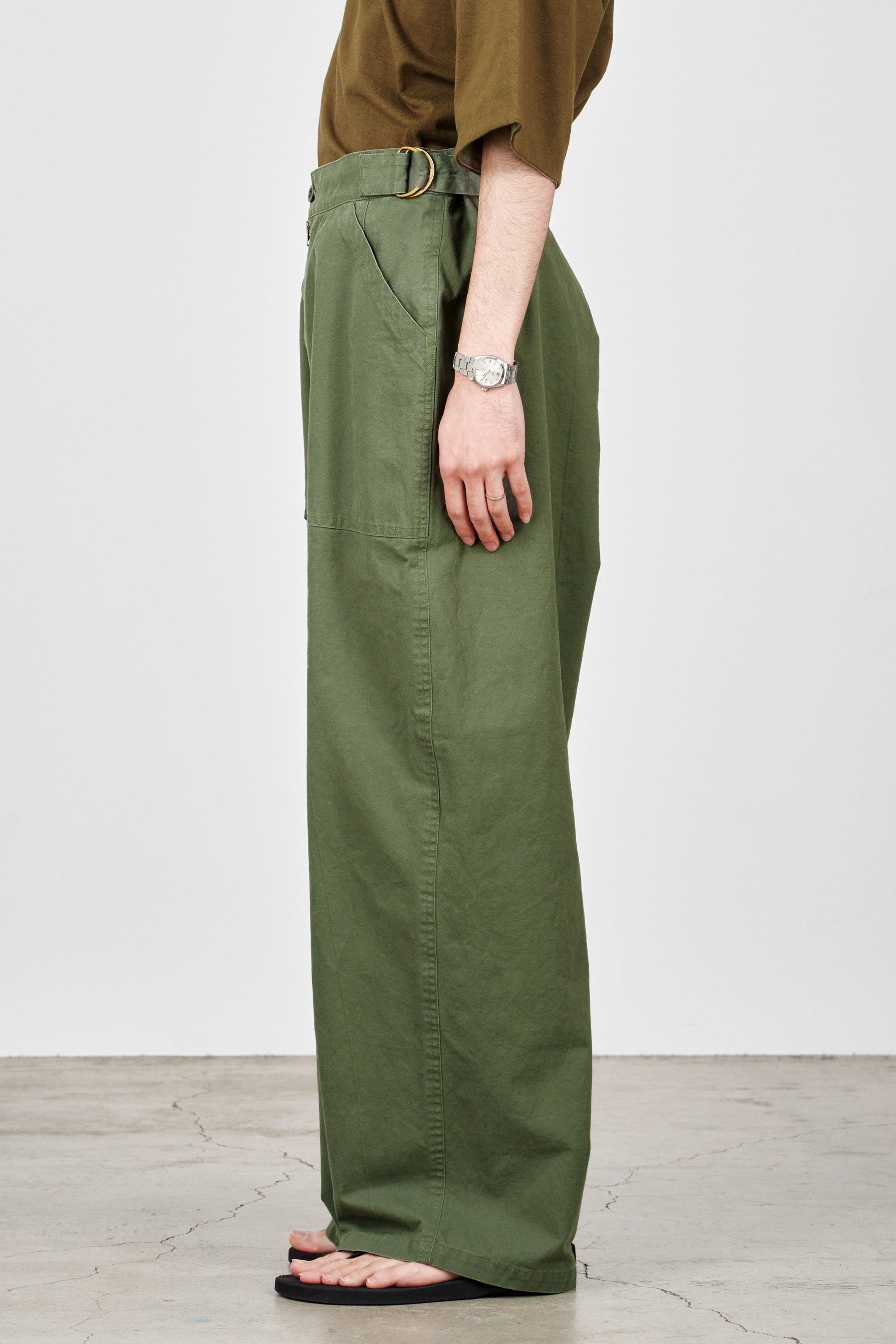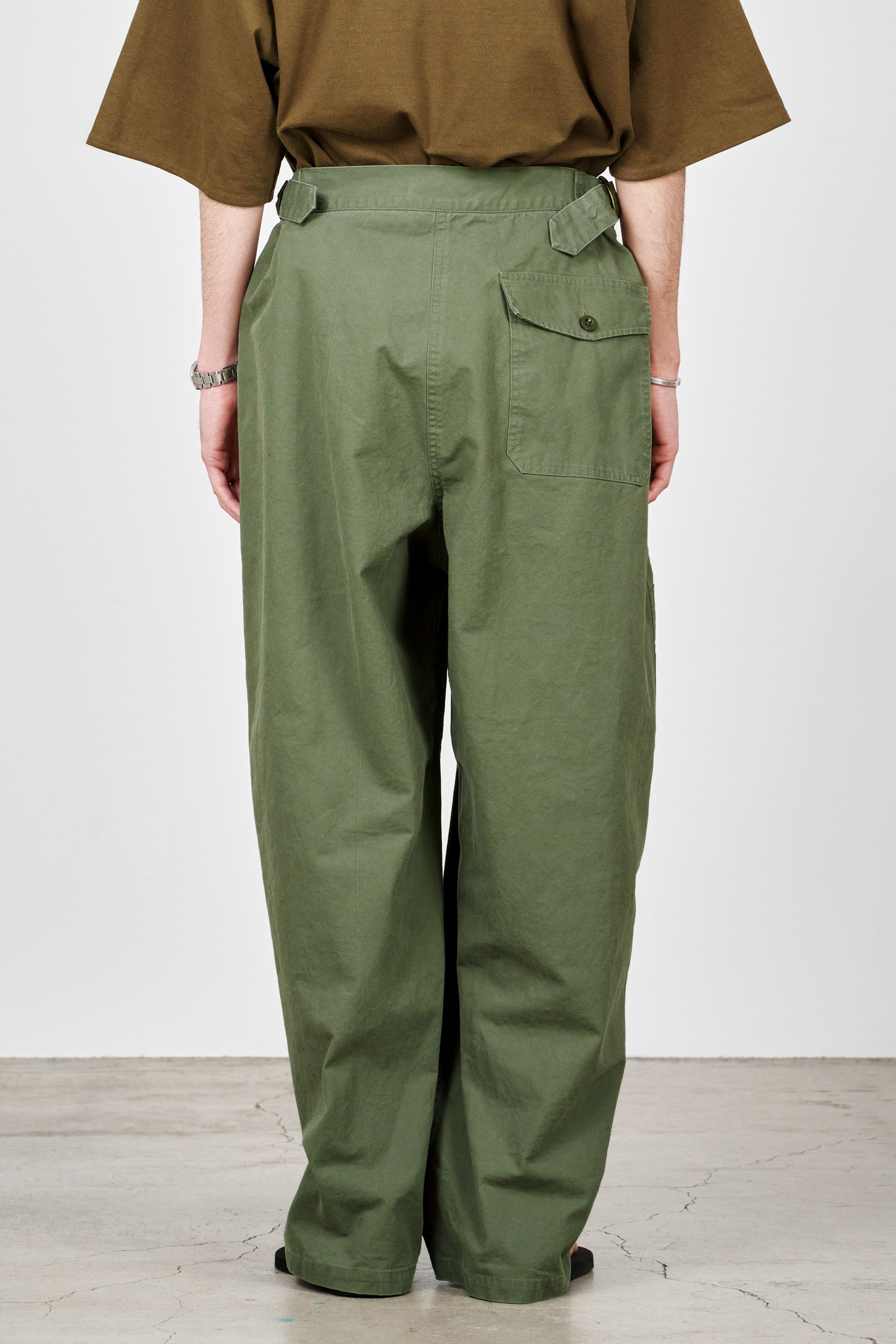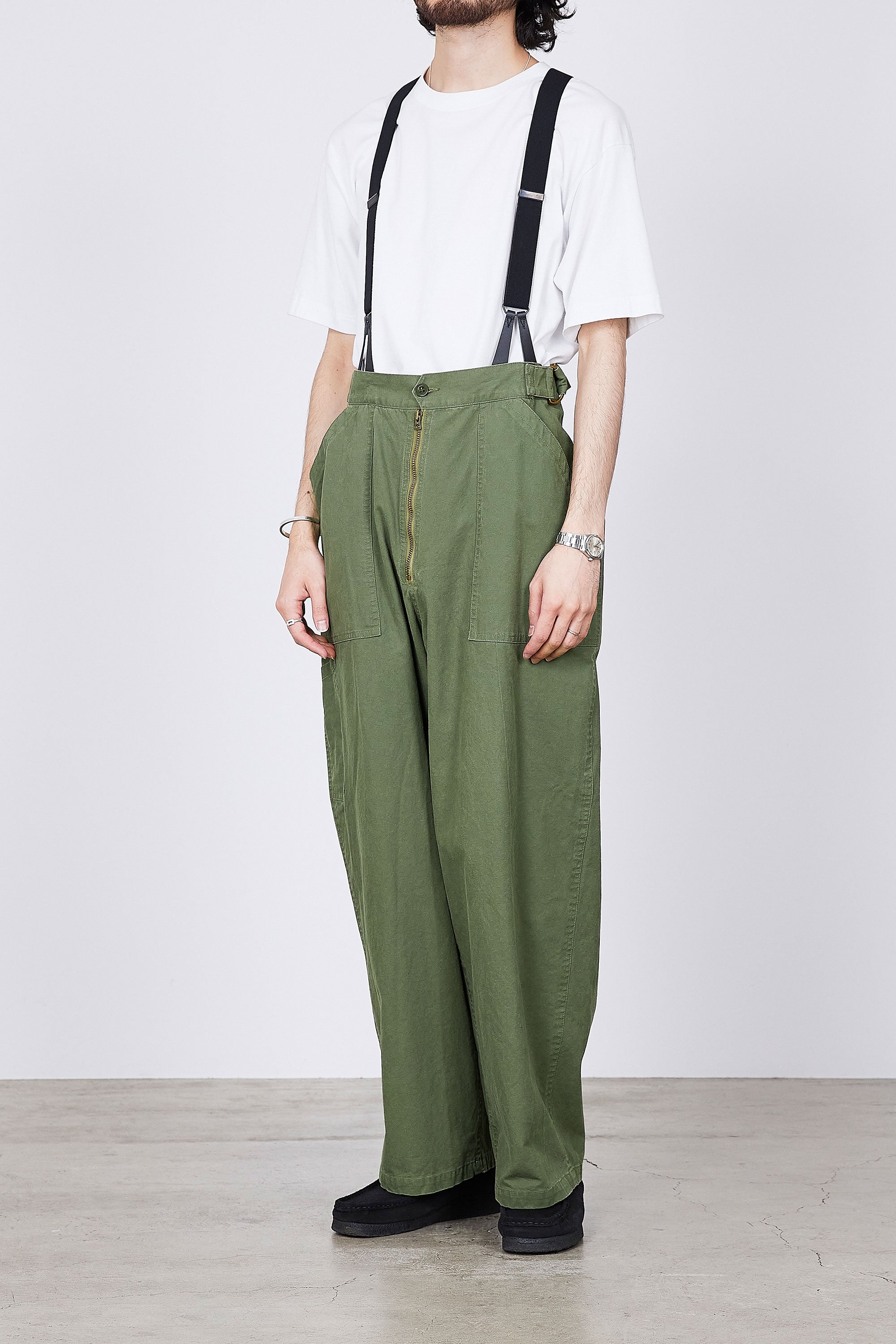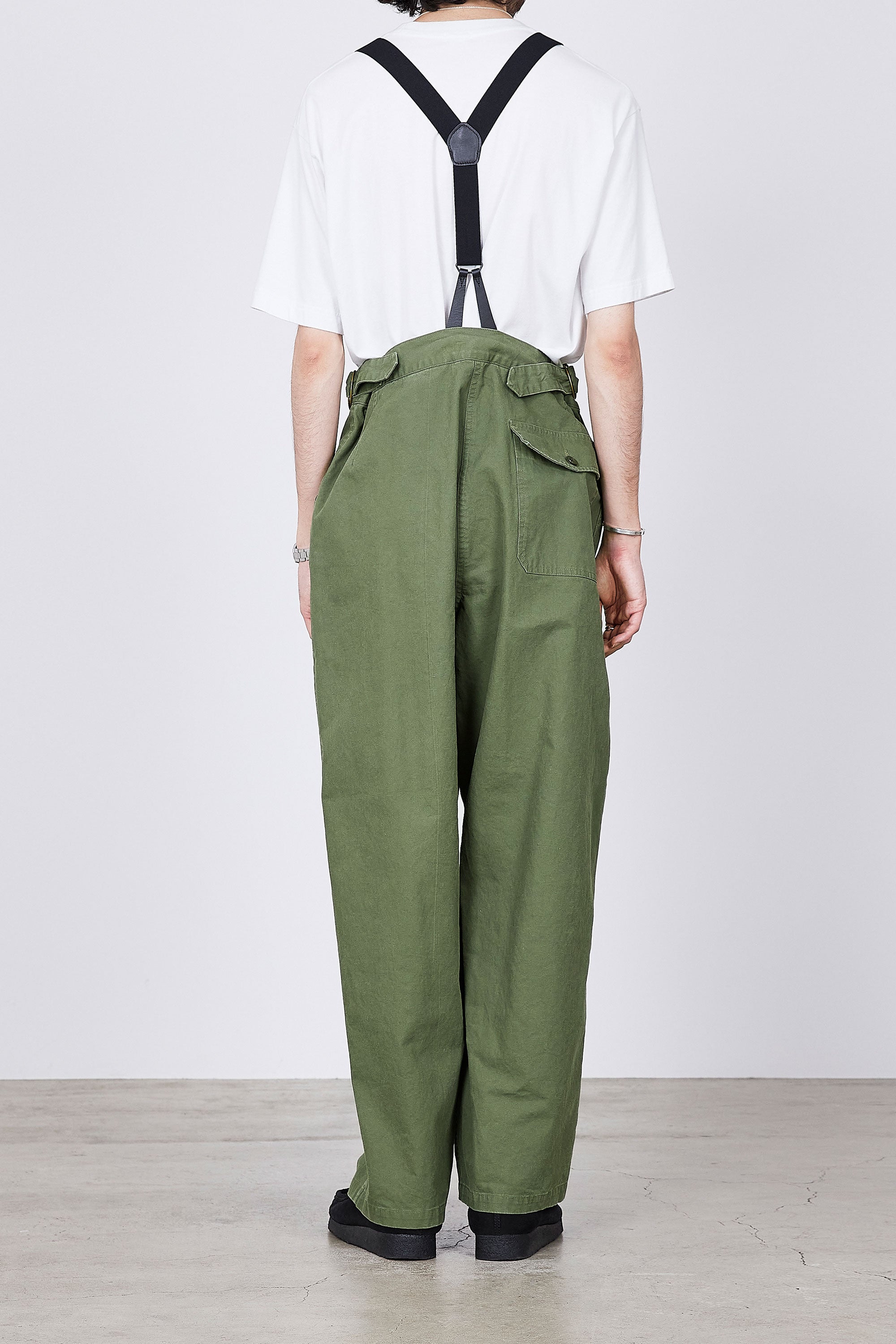 /
ORGANIC COTTON CANVAS FRENCH AVIATOR PANTS, Olive
Design
This item is based on the French army's AVIATOR PANTS. The characteristic details such as the well-designed front zipper, side adjusters at the waist with large D-can, simple baker-type pockets, and vertical pockets on the right thigh are retained. The silhouette has been purposely tailored to be wide, updating it into a modern item.
Recommended comment
This is a French military item arranged in a way that makes it easy to match with today's fashion scene. The charm of this item is its elegant detail work, which differs from military items from other countries and is typical of the French military. The vintage-like texture of the fabric and the wide silhouette sublimates the military item's unique ruggedness and makes it simple and easy to wear. We also recommend attaching suspenders to make the most of the wide silhouette.
Item number: M23B-05PT01C
Item name:ORGANIC COTTON CANVAS FRENCH AVIATOR PANTS
*The products in the images are samples. Specifications, processing and size may differ slightly from the actual product.
100% ORGANIC COTTON
Made of 100% organic cotton from Turkey. It is a tough canvas that has been tightly beaten and has a pleasant dry touch that is only possible with high-twisted yarn. In order to give it the look of old clothes, it has been stone bio-washed to give it an overall bite and a fluffy texture.