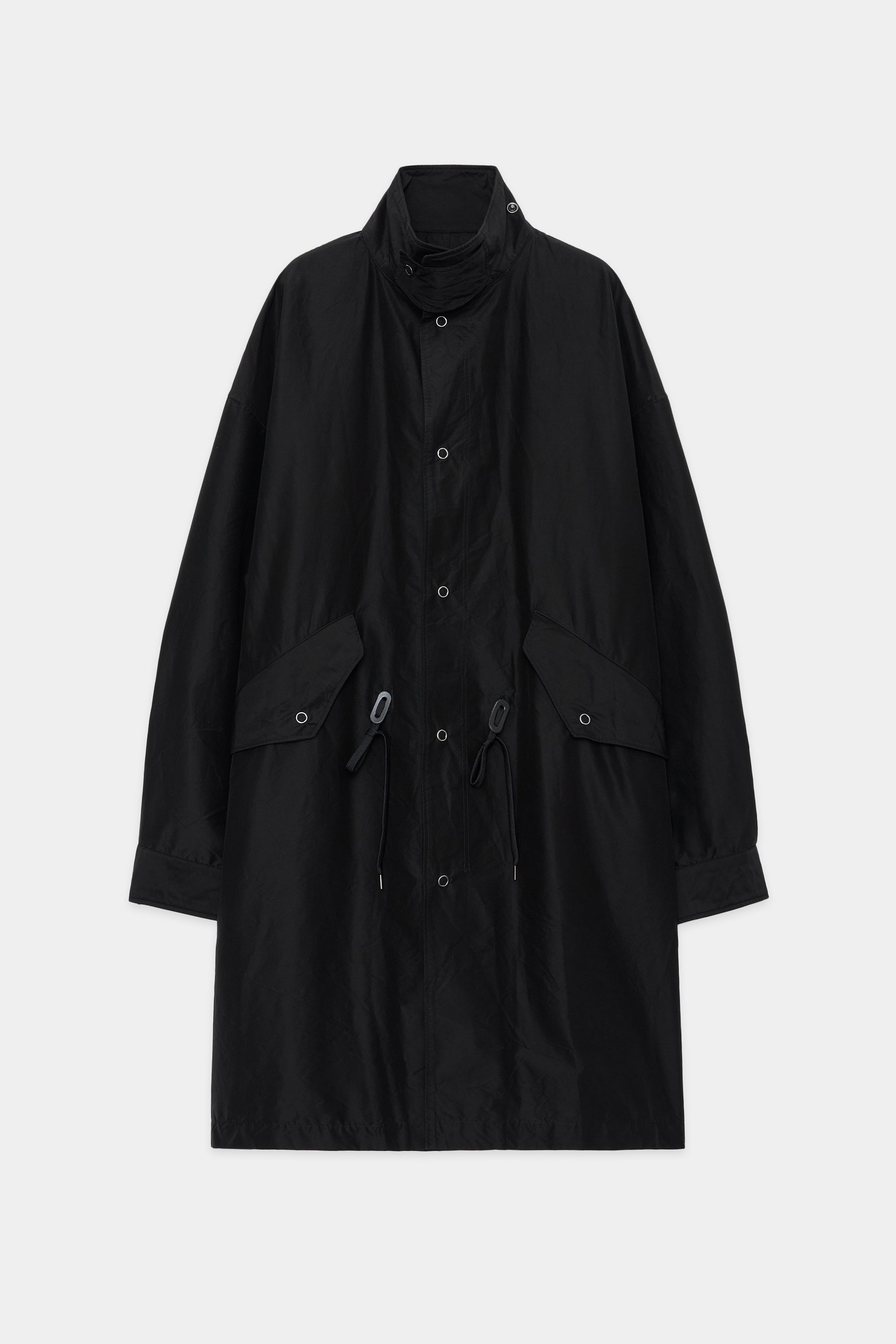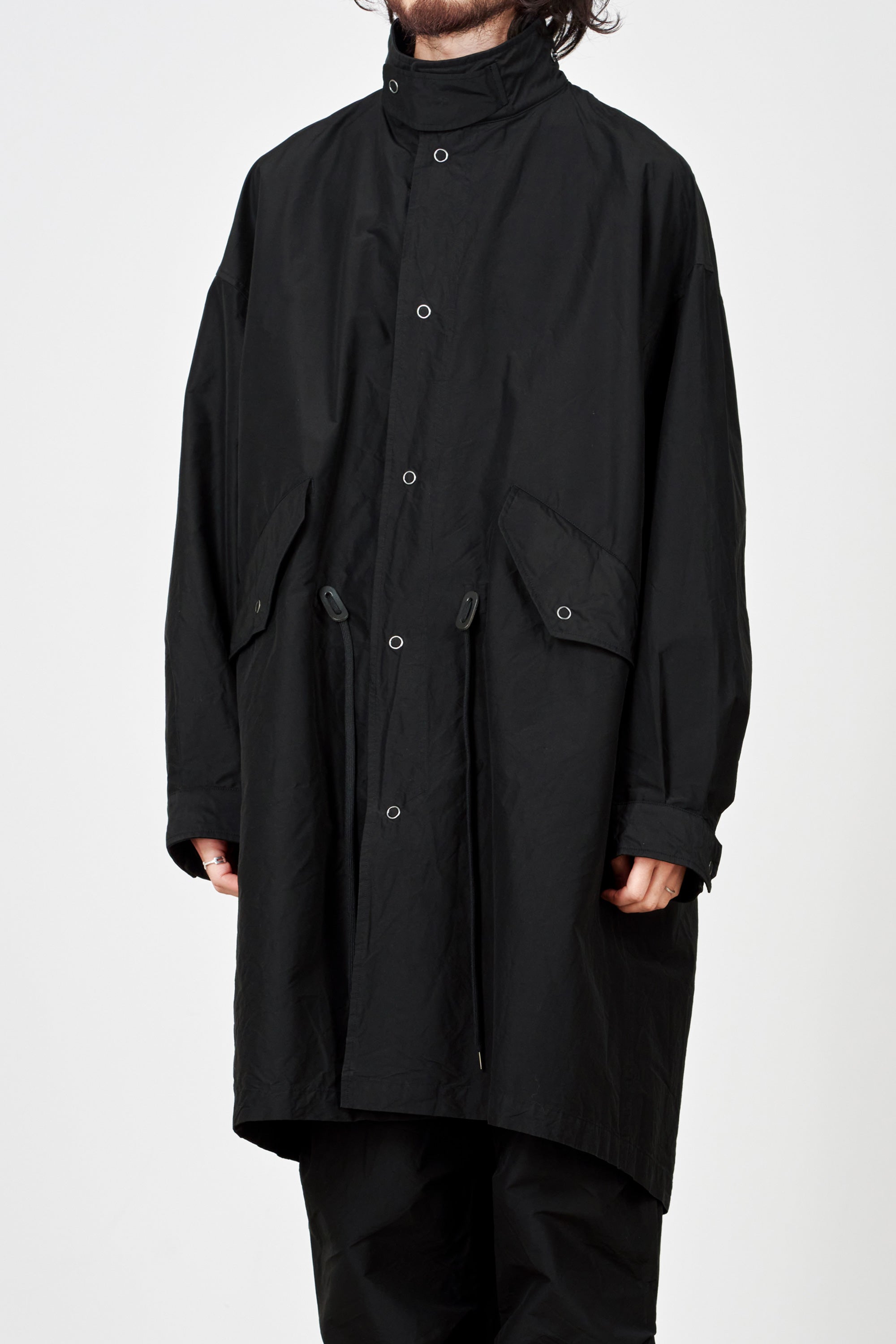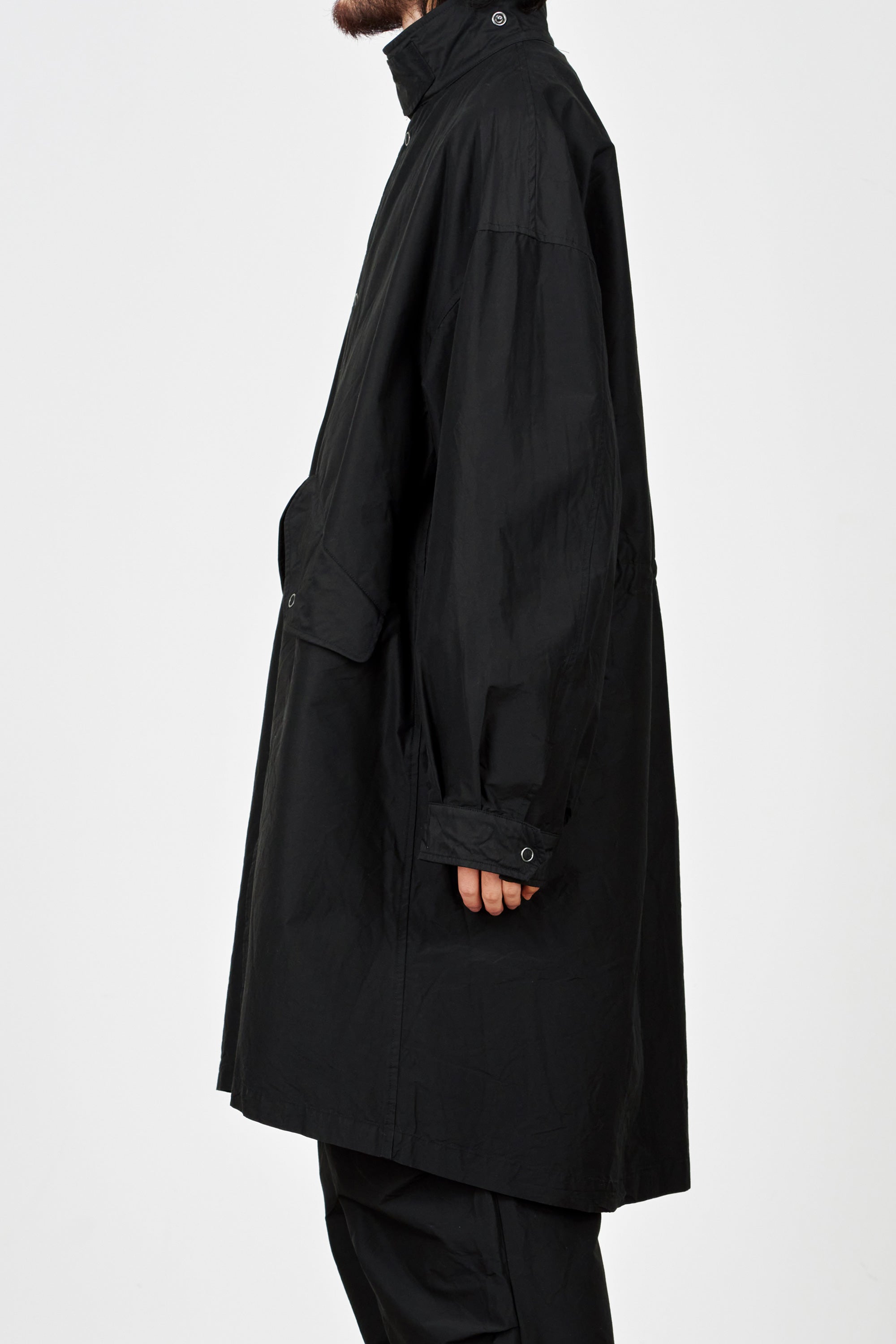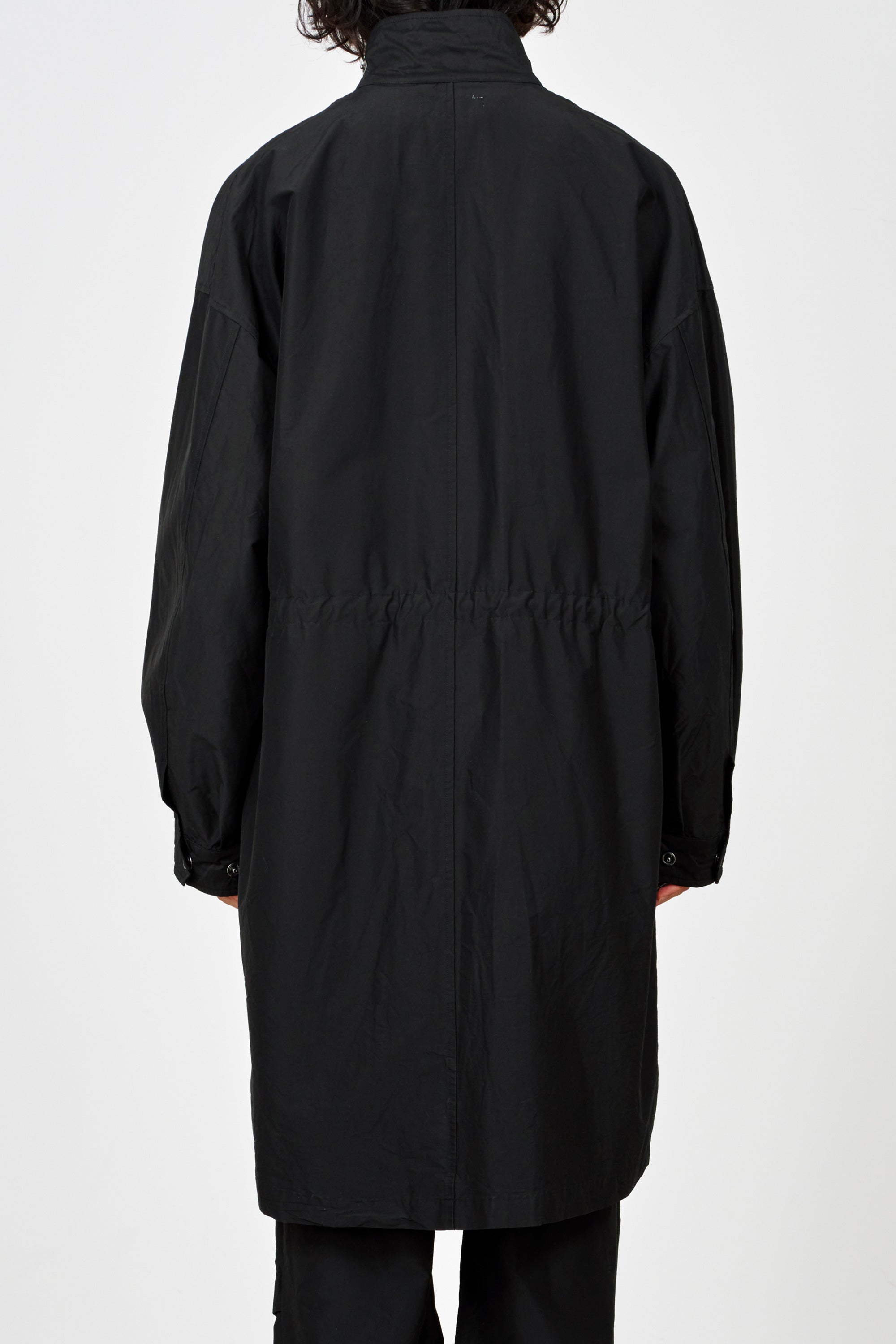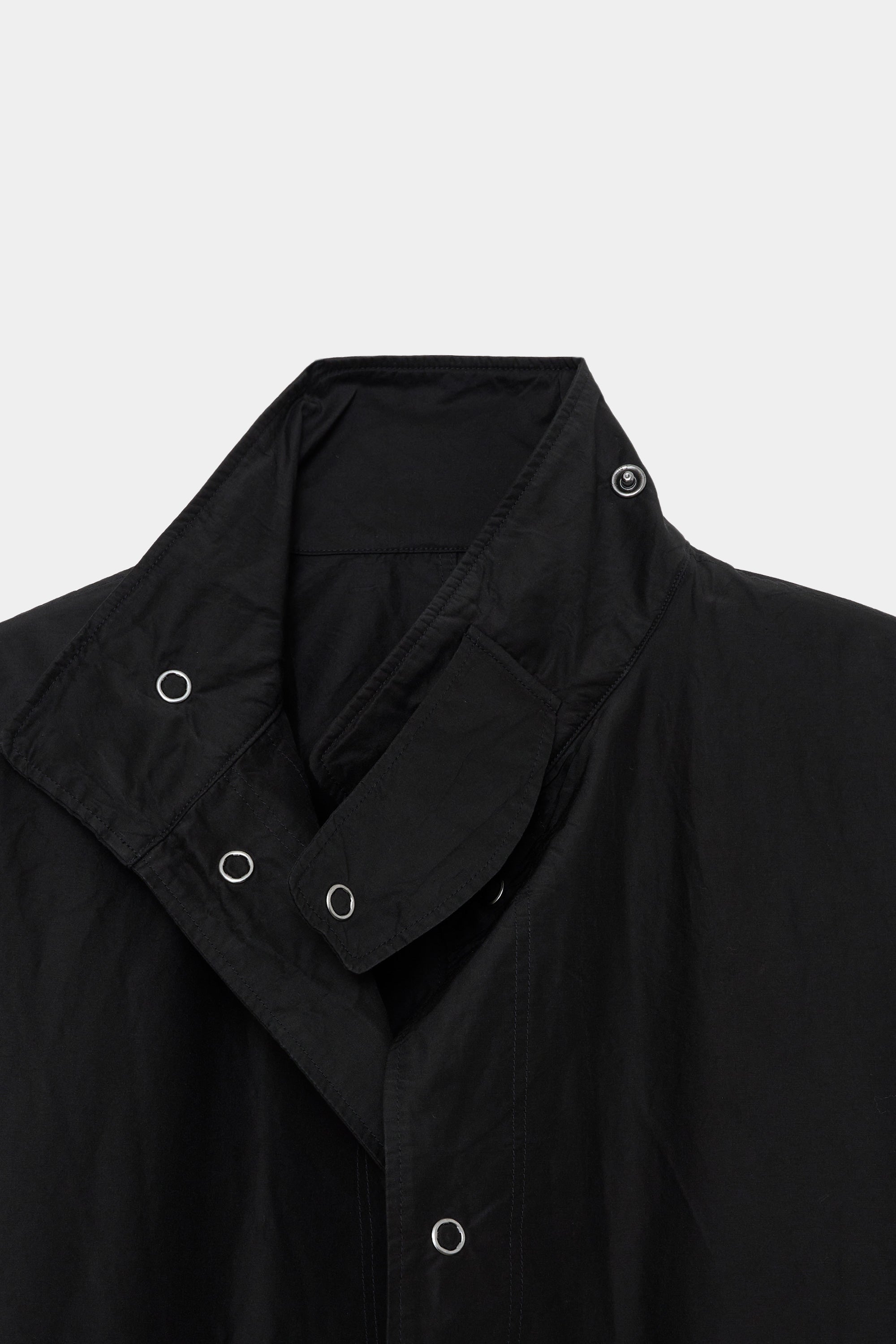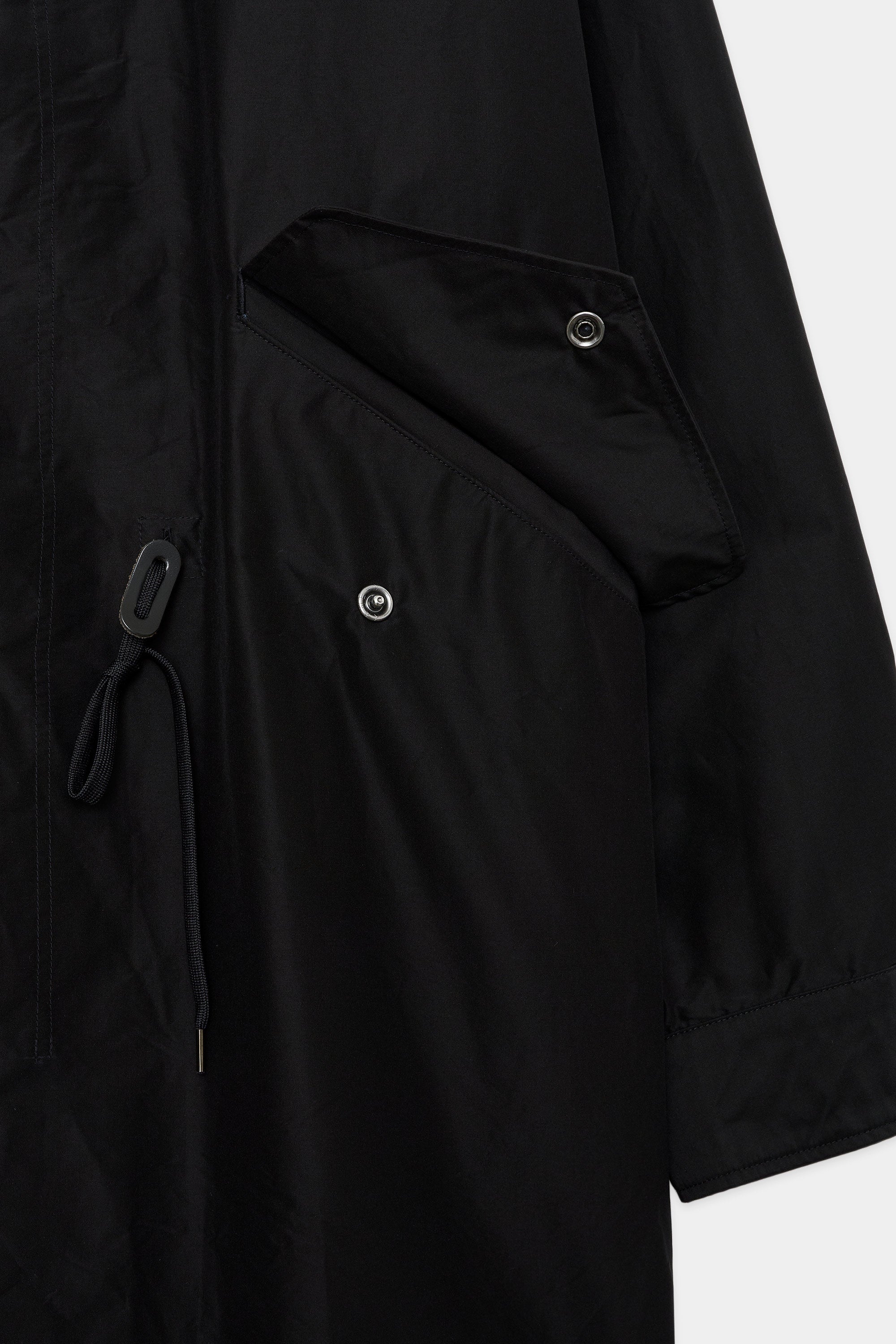 /
Organic Cotton × Bratac Silk Taffeta Mods Coat, Black
Design
The Item is based on the M-65 fishtail parka of the U.S. Army, but with a modern twist. The collar has been arranged as a stand collar, and tabs have been added to create an original design for a more masculine look.
While the silhouette is quite loose and voluminous in both shoulder and body width, we adjusted the balance of shoulder inclination and sleeve pile height to avoid the wildness that tends to appear in old clothes. The silhouette is easy to wear. You can fully enjoy the oversize with a sense of presence.
Recommended Comments
This taffeta fabric of brataxylk and organic cotton has a restrained and elegant luster and a lightweight feel that does not cause stress.
Its subdued atmosphere makes the most of the coat's minimalist design and gives it a modish feel. Another key point is the comfortable accent of the snap buttons, which emit a dull luster of black nickel color amidst the all-black color. The extremely simple design does not require any matching clothes, and its appeal lies in the fact that it can be worn with a wide range of outfits, from knits and slacks to sweatshirt setups. This item is useful not only as a spring coat, but also as an early fall coat.
Part Number/Product Name
Item No.: M23A-03CO01C
item name:ORGANIC COTTON × BRATAC SILK TAFFETA MODS COAT
73% ORGANIC COTTON 27% SILK
This high-density taffeta fabric is woven with silk from the world's largest silk factory "Bratac", which has been in operation since 1920, in the warp and organic cotton from Turkey in the weft. The cotton suppresses the luster of the silk, giving the fabric an appealing, shimmering appearance. It has such an understated and elegant luster and lightness. The wrinkled look caused by one-washing is also a characteristic of this fabric.
Translated with www.DeepL.com/Translator (free version)