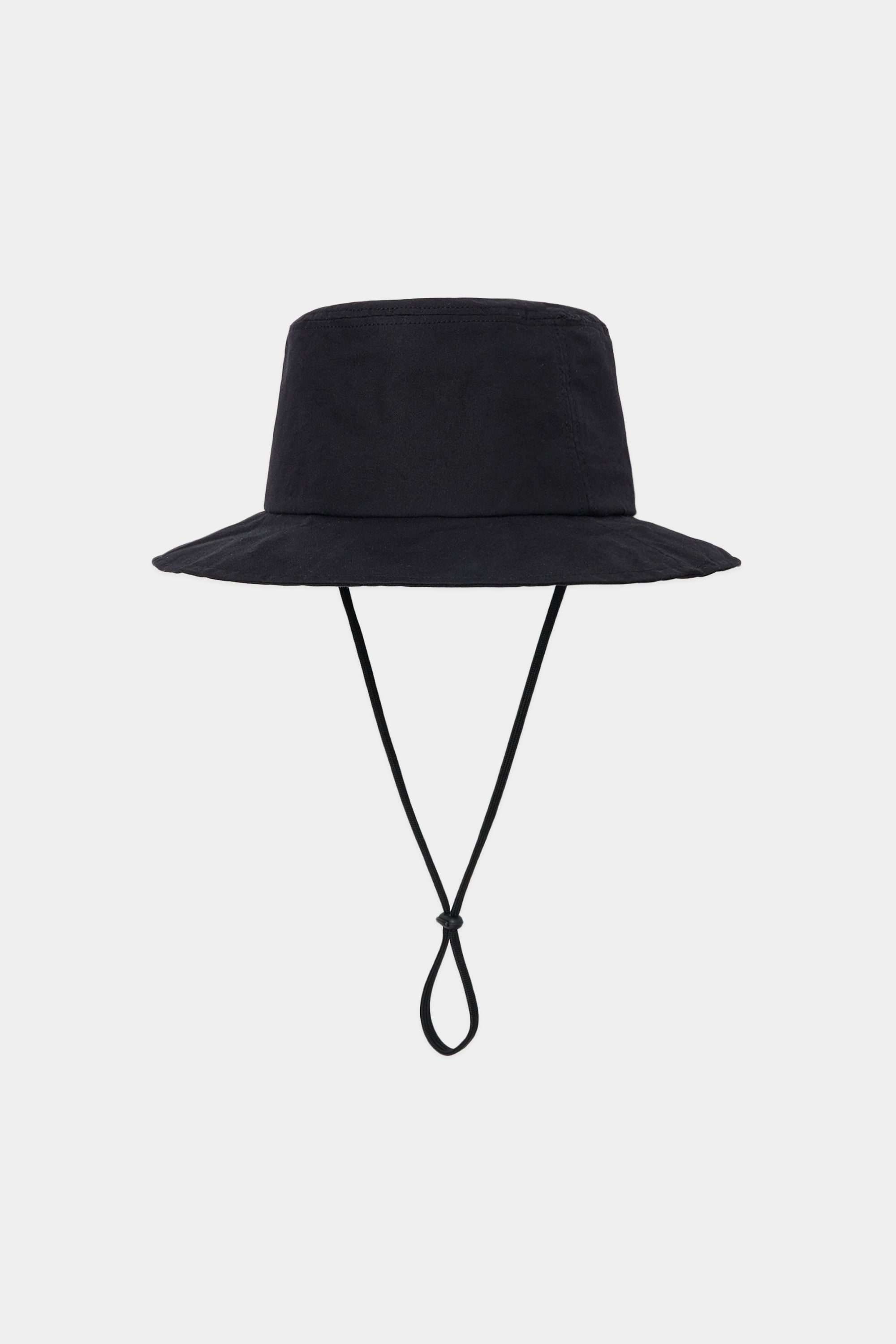 /
ORGANIC COTTON ALL WEATHER CLOTH STORM HAT, Black
Design
This item is inspired by outdoor hats.
The fabric's bounciness allows it to be shaped without wires. Due to its water-repellent and light-shielding properties, this item is ideal for everyday use, as well as for travelling and outdoor activities.
Recommended Comments
This hat was designed by designers to be used as a travel tool as they visit different parts of the world, such as jungles and vast grasslands.
The ultra-dense fabric protects your head from bad weather and direct sunlight. Being 100% cotton, it does not get stuffy like rubberised or 3-layer fabrics and does not smell like oiled fabrics.
The plain design is of course fit for everyday use. We recommend coordinating with the TRAVELER COAT and FISHERMAN JACKET, which are also made from the same fabric.
Product Number/Product Name
Product No.: A23A-03AC01C
Product name: ORGANIC COTTON ALL WEATHER CLOTH STORM HAT
100% ORGANIC COTTON
Fabric made from Indian organic super-long-staple cotton No. 80, triple twisted and woven in a super-dense weave.
Despite being a natural fibre, it has a high water pressure resistance, so there is no risk of soaking in a little rain. The fabric is windproof, but its moisture permeability is unique to cotton, making it difficult to get stuffy. The fabric is crispy and stiff at first, but becomes softer with repeated wear.