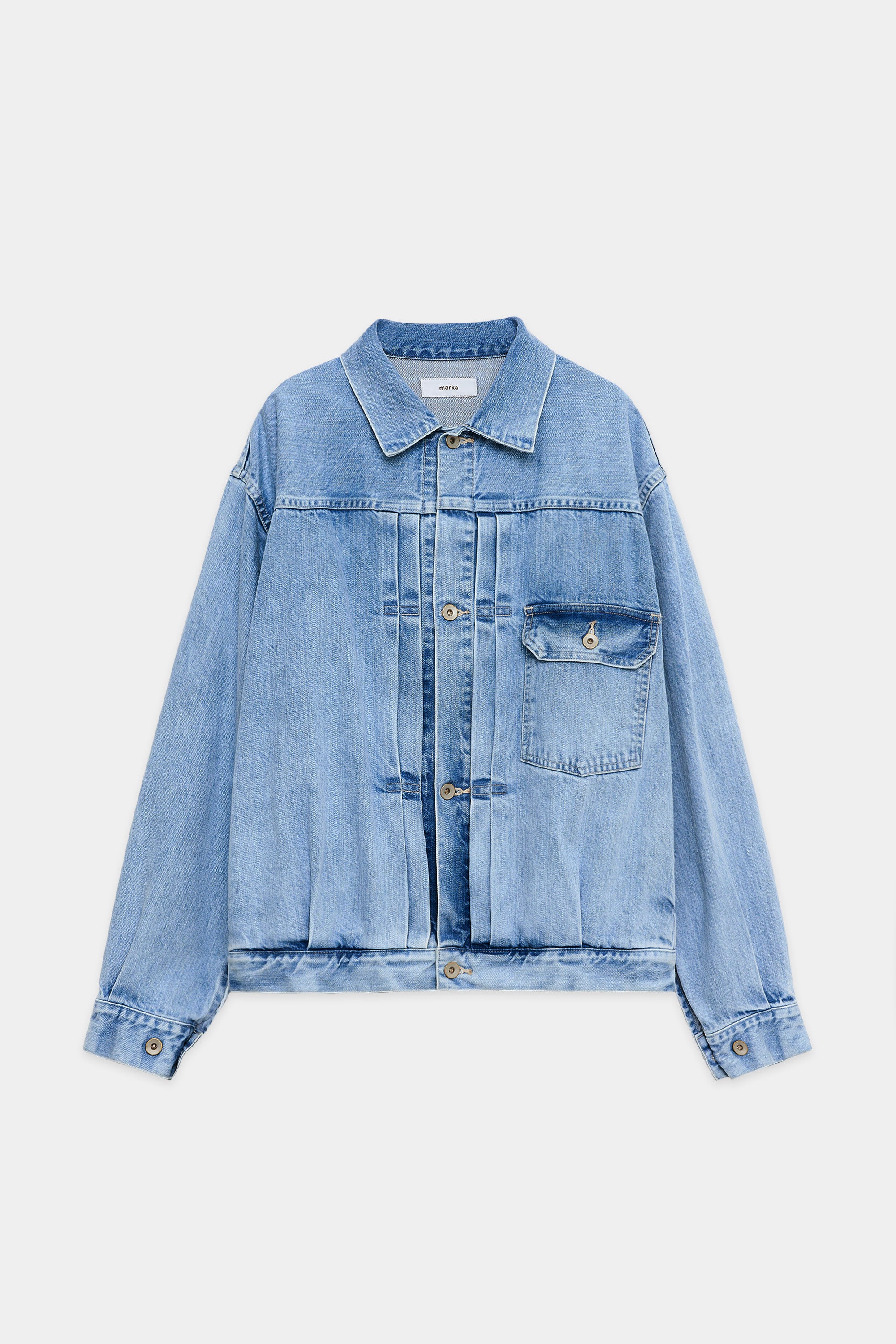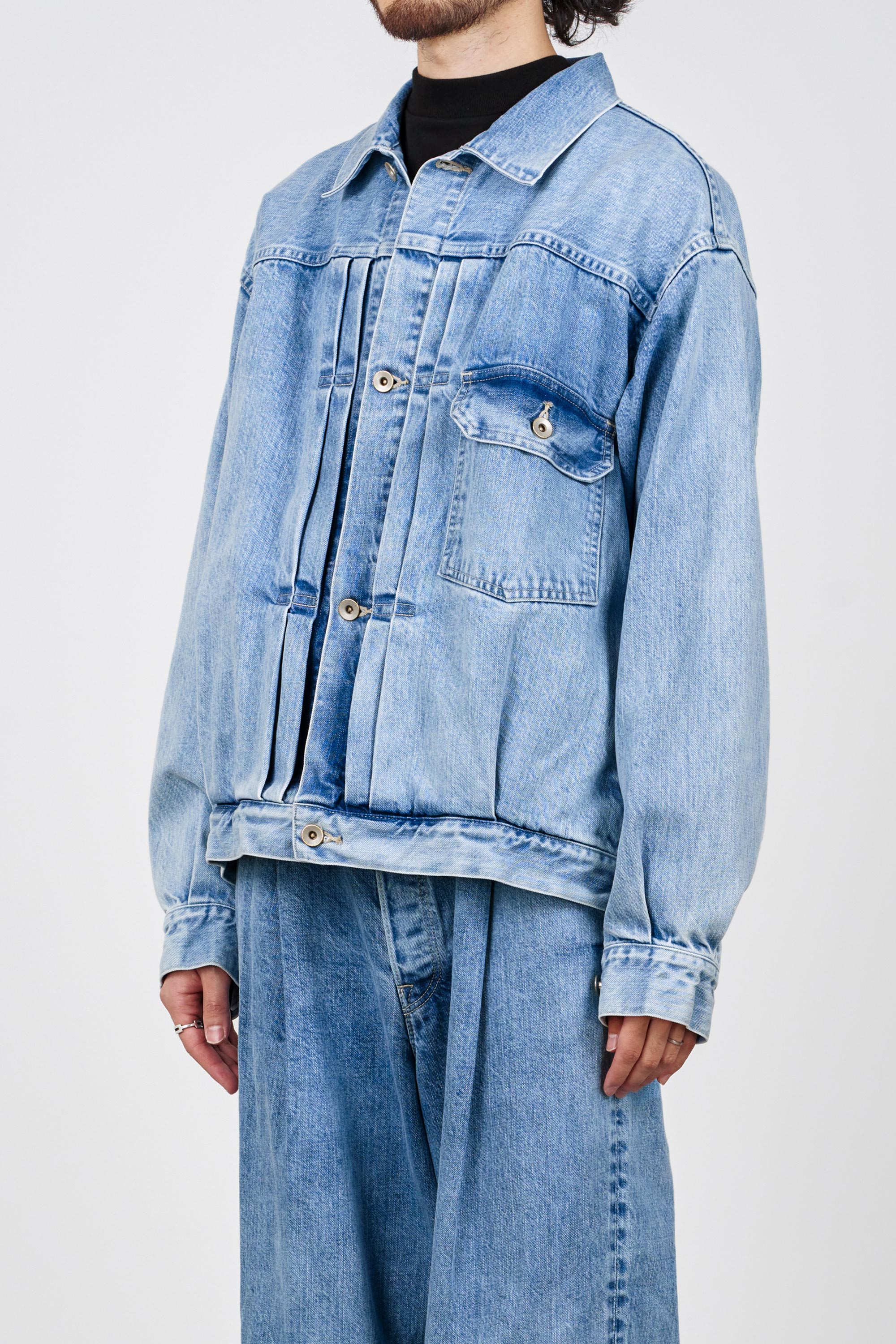 /
オーガニックコットン12ozデニム タイプ1 デニムジャケット, Faded Indigo
Design
A play on the orthodox denim jacket with a silhouette balance. The silhouette features a comfortable fit with a roomy size, but with reduced shoulder and sleeve width. Tucks at the front hem express a rounded fullness when worn. Pockets are given at the side using the seam lines, making it highly practical.
Recommended Comments
An all-around denim jacket that can play both the leading and supporting roles. It can be used as a main outerwear in the fall and spring, and as an inner layer for coats and other garments in the colder months. The denim fabric has just the right amount of thickness and the generous size adds a relaxed, elegant and casual feel to your outfit. Enjoy the faded texture created by the "nanomist treatment" in a variety of ways.
100% ORGANIC COTTON
This 12oz denim is made of organic cotton from Turkey and has a moderate fleshiness. It has a firm but not stiff feel, so it can be worn in all seasons.
Another feature of this denim is that it is faded using the environmentally friendly "nanomist process" to give it the look and feel of having been worn for many years. This method reduces the use of water and chemicals by 70% and electricity consumption by 50% compared to standard denim processing.