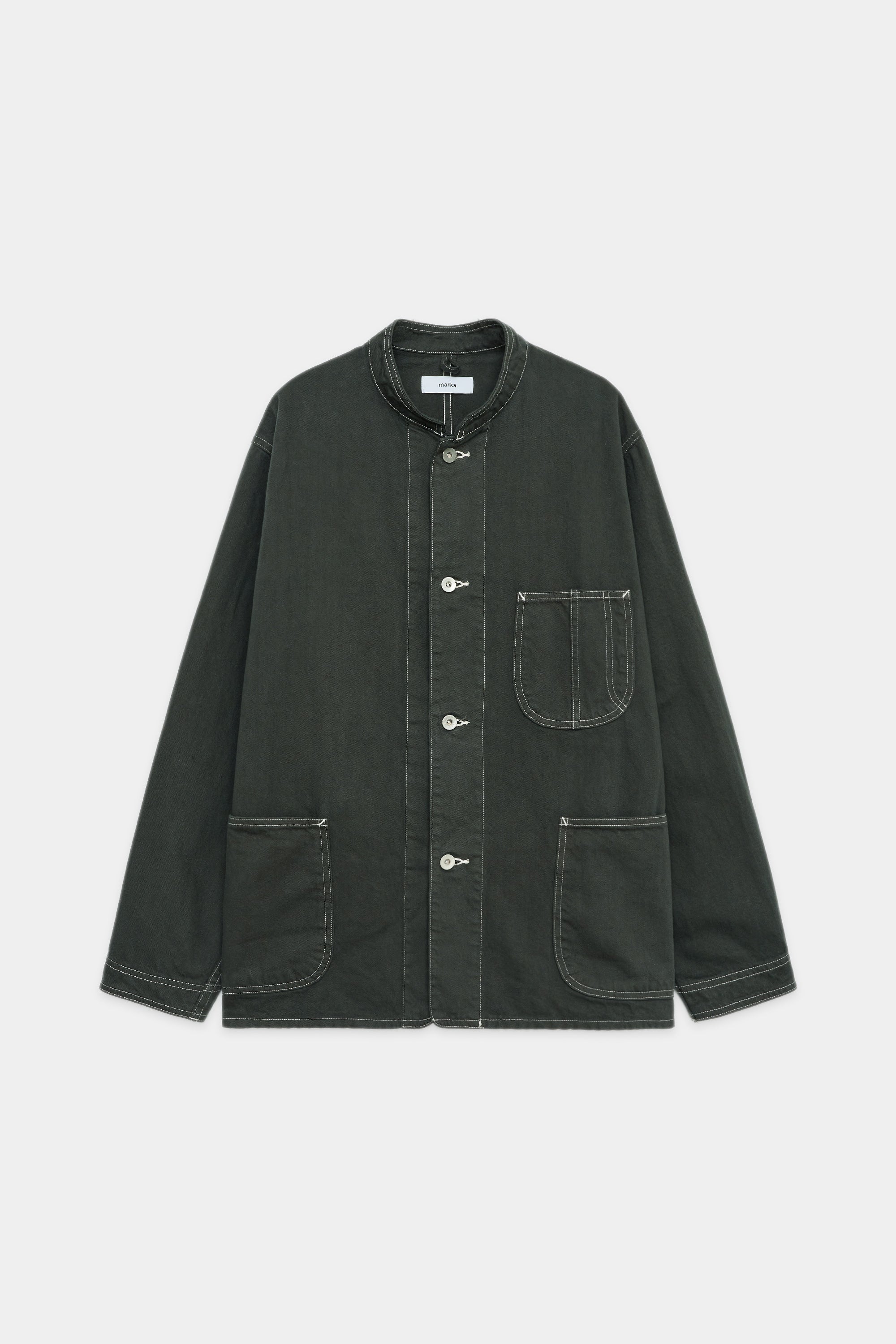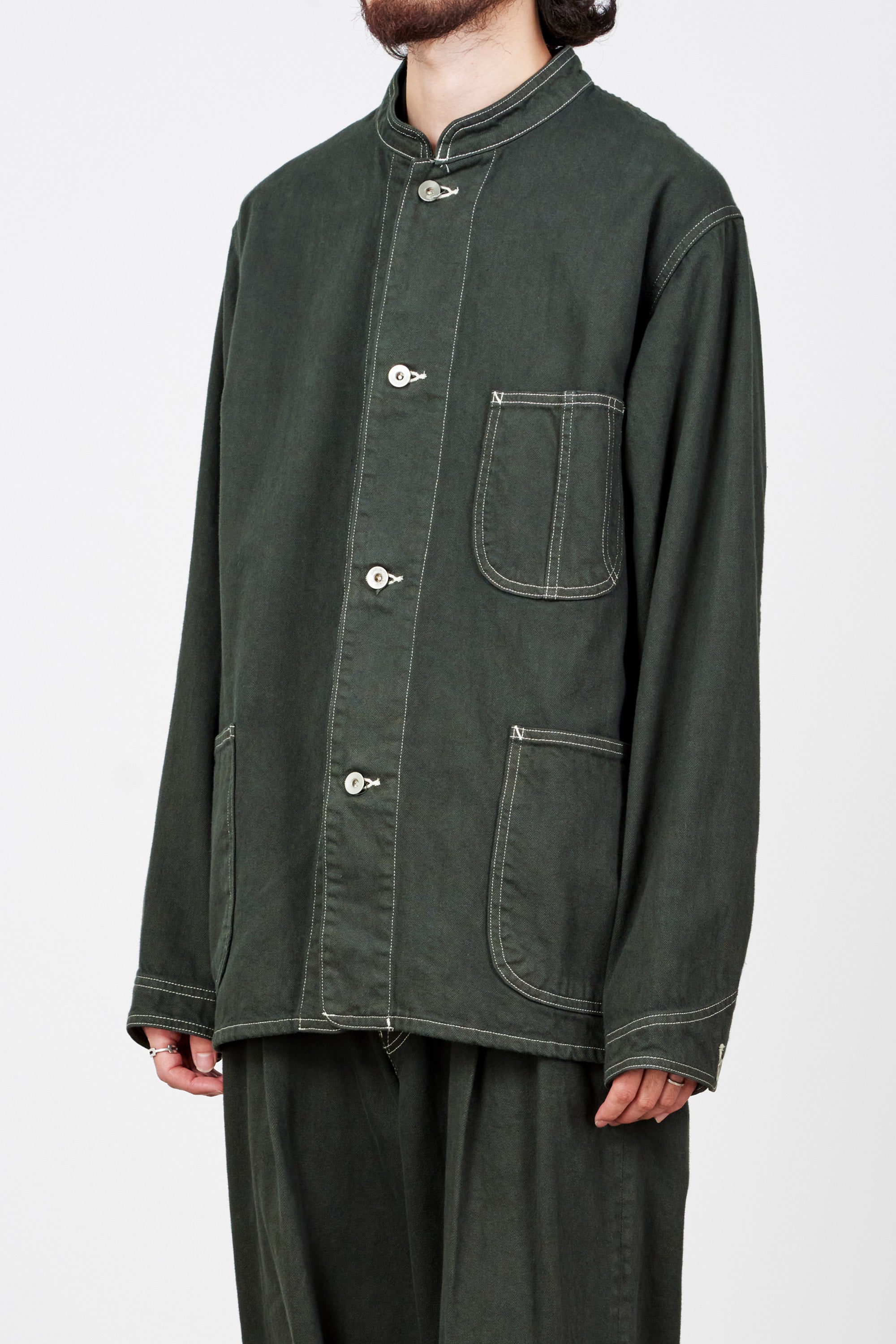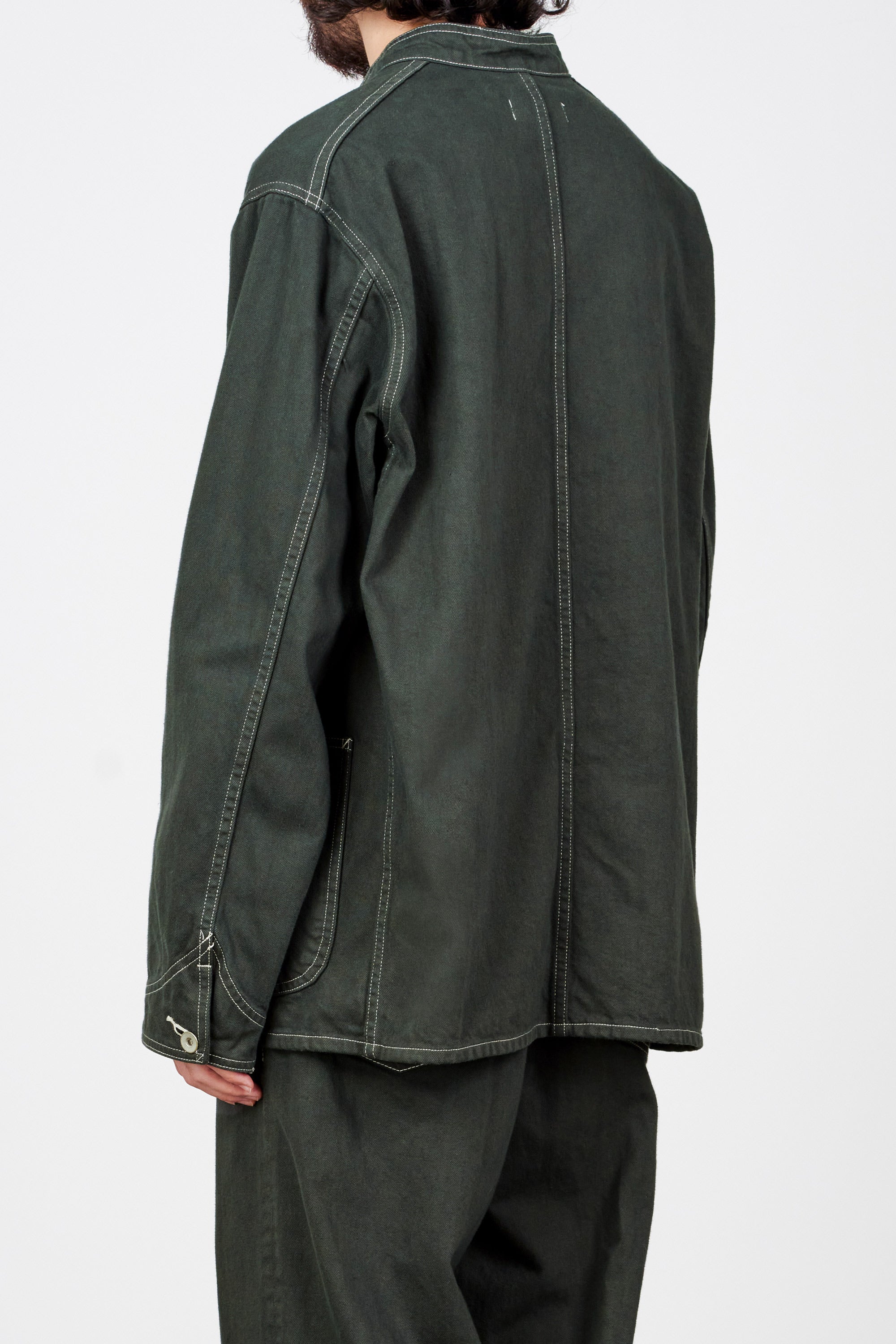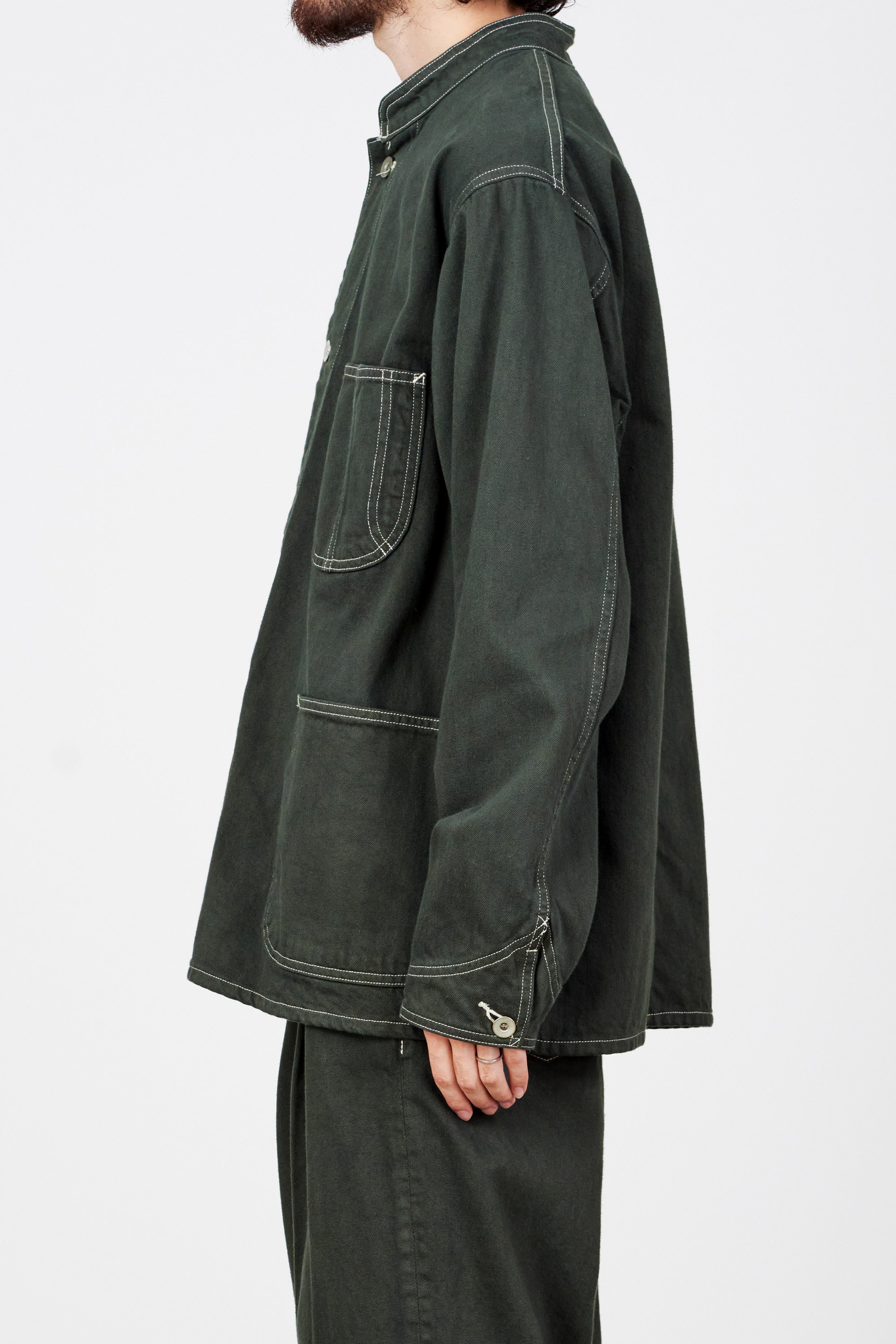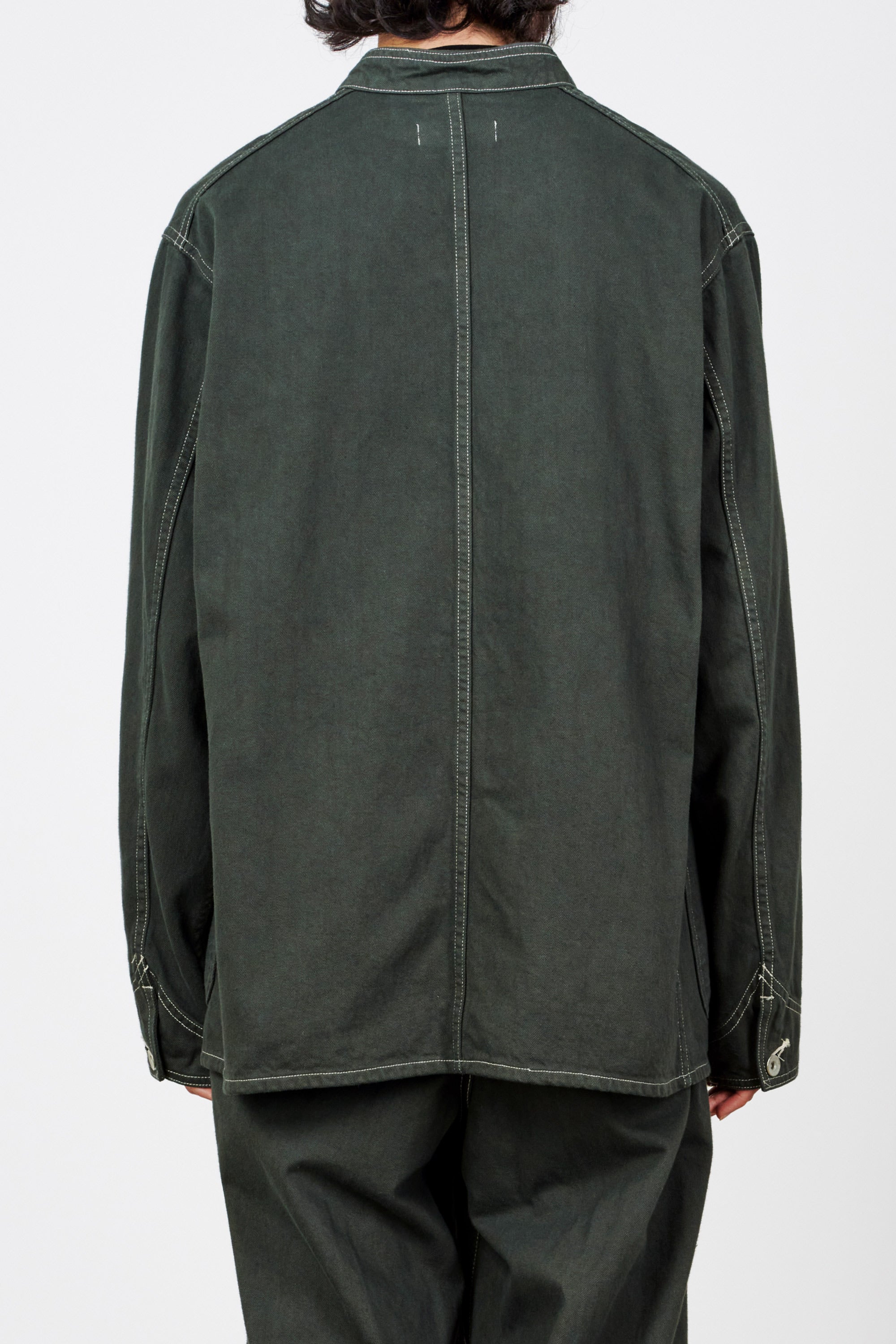 /
オーガニックコットン12ozデニム カバーオール, Green
Design
The design source is the American coveralls of the 1940s. The three patch pockets and color-coordinated stitching bring just the right amount of assertiveness to the coordinated look.
The silhouette is generous, but not too big, making it easy for anyone to wear. The silhouette has an A-line shape with just the right shoulder width that extends from there to the hem.
Recommended Comments
A smartly finished piece that incorporates work jacket details. The stand collar arrangement creates a lightness.
The denim fabric with just the right amount of fleshiness and the A-line silhouette add a relaxed, elegant, and casual look to your outfits. It can be worn for a long period of time, so please enjoy styling it in various seasons.
100% ORGANIC COTTON
This 12oz denim is made of organic cotton from Turkey. The indigo denim is one-washed for a softness that blends well with the rest of your wardrobe, while the green denim is overdyed for an exquisite color.