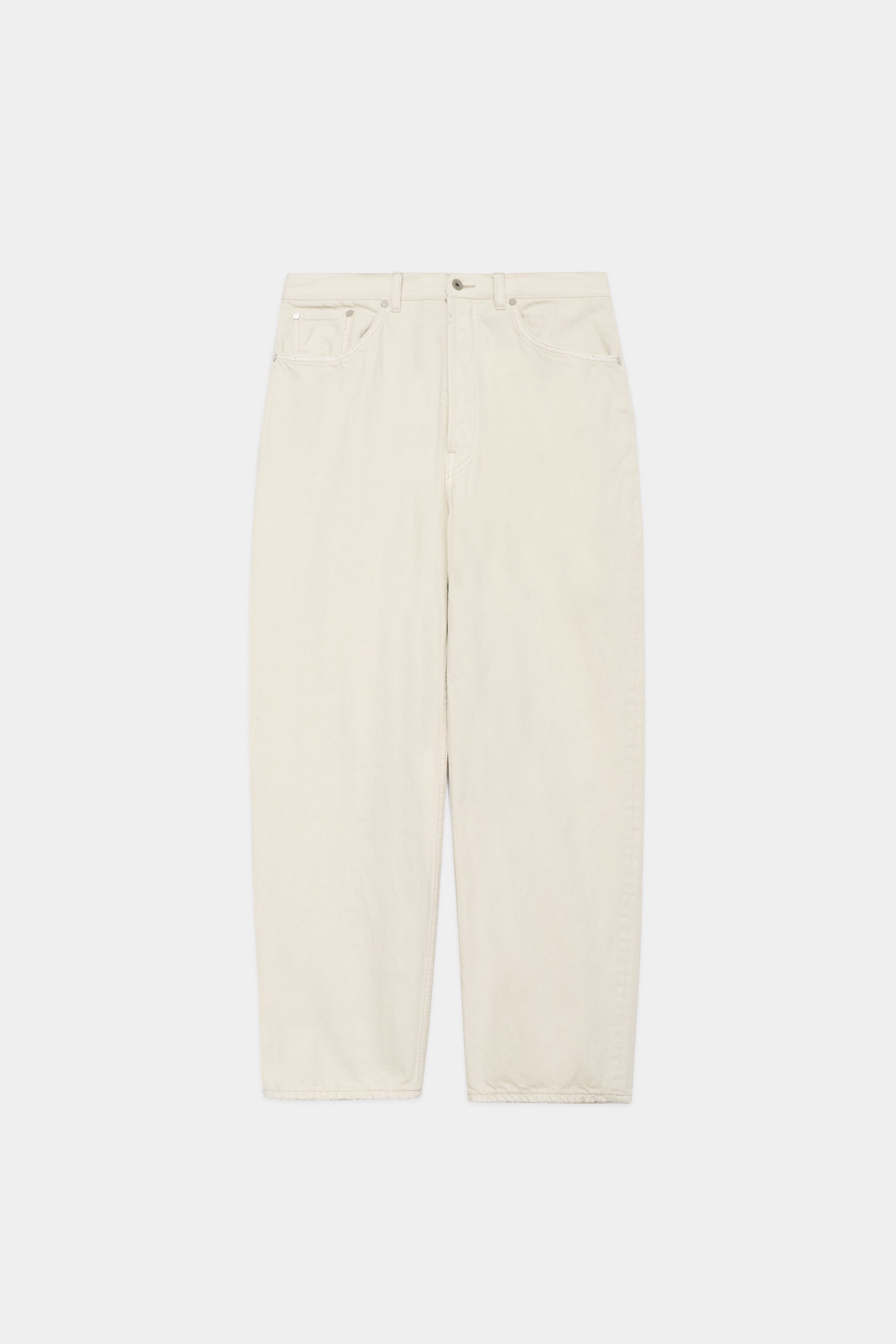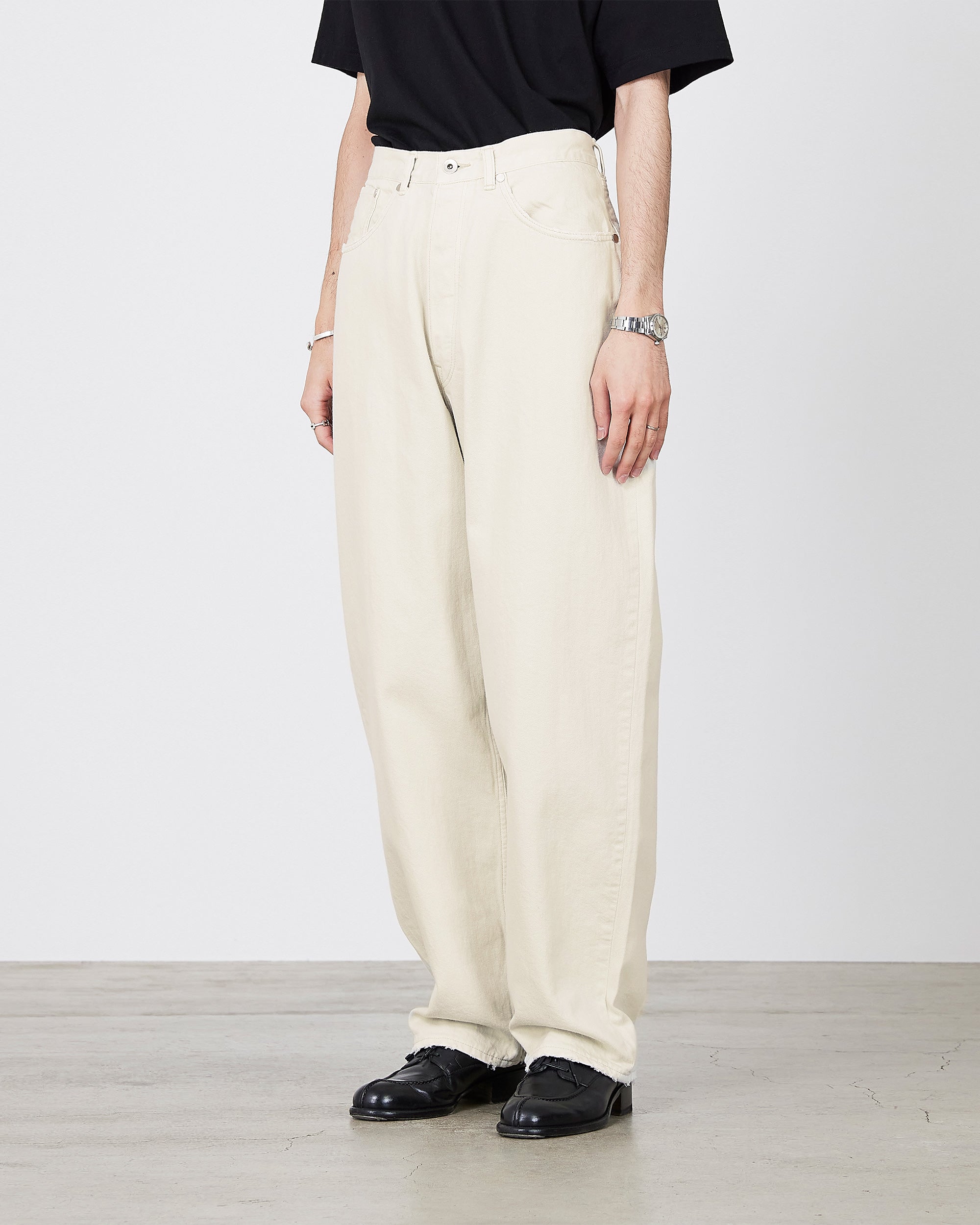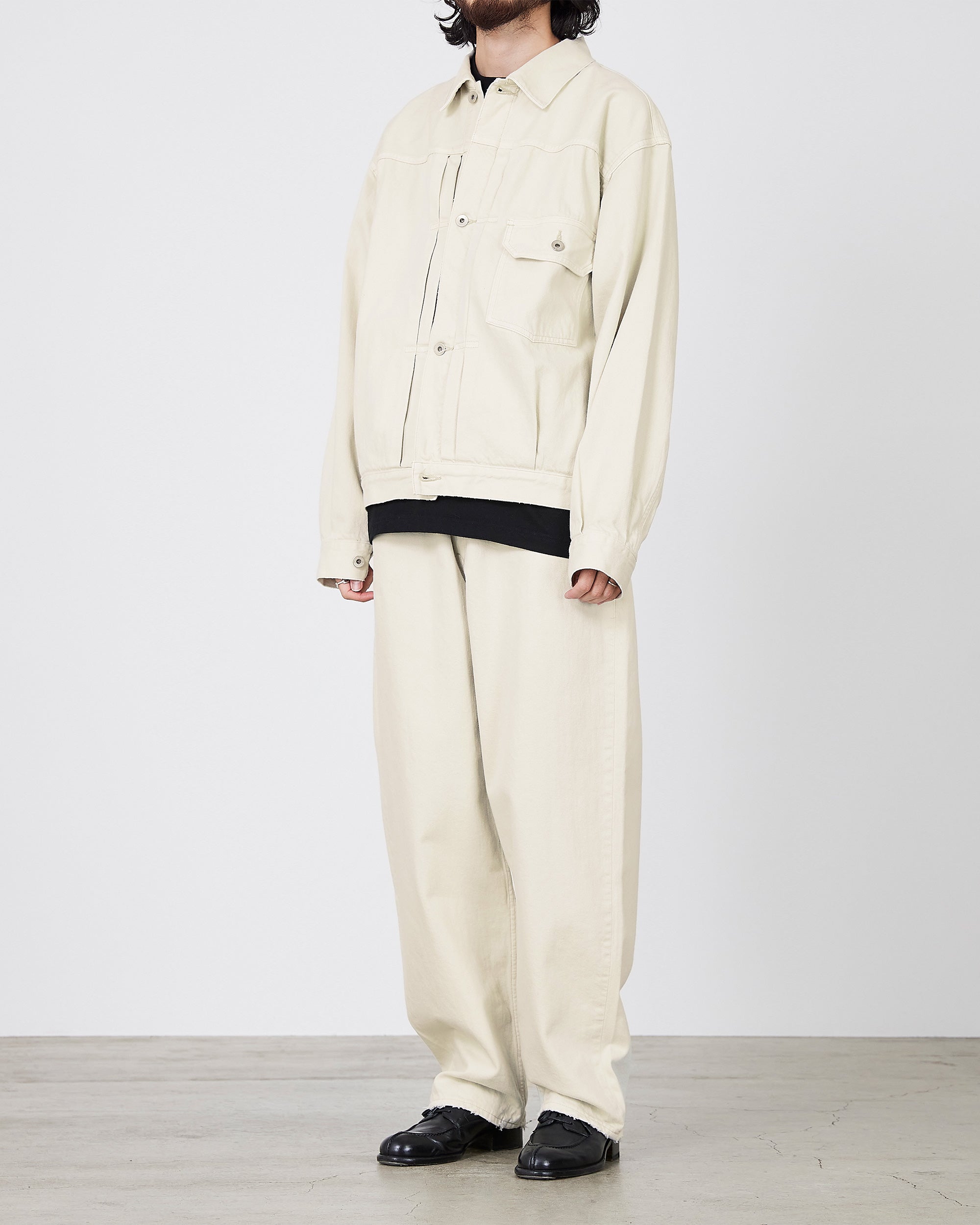 /
Organic Cotton 12oz Denim Cocoon Fit Jeans Aged, Off White
Design
Denim pants in marka's classic "cocoon fit" silhouette.
The silhouette bulges from the waist to the knees and tapers gently to the hem. The line is characterized by its ease of matching with any type and volume of shoes, from sneakers to leather shoes and boots.
The stitch work is also particular, using four different thicknesses of thread in different places and varying the number of stitches to create a richly expressive finish.
OFFWHITE is made by dyeing white fabric and then applying a grinder to parts of the fabric to express fine biting and fraying. The fabric is then washed and softened to give it a crumpled, old-worn look.
The realistic fade of FADED, which looks as if it has been worn for many years, is achieved through the environmentally friendly "nanomist process. Compared to the common fading process, the amount of water and chemicals used is greatly reduced. In addition, a thin layer of beige is added by over-dyeing to give the fabric a tanned look.
Recommended Comments
COCOON FIT" has an appealing silhouette with a high level of design.
While the lines are relaxed, the legs are clean and not loose, giving a modern look to your coordination. This pair is recommended for those who feel the silhouette of authentic 5-pocket pants is not enough, or for those who want to try wide pants. The light-weight, relaxed fabric goes well with these pants, and the ease with which they can be worn quickly makes them an appealing choice.
We also recommend wearing them with a matching jacket for a set-up look.
Product Number/Product Name
Product No:M23A-02PT11C
Product name:ORGANIC COTTON 12oz DENIM COCOON FIT JEANS AGED
100% ORGANIC COTTON
Organic cotton from Turkey. This 12oz denim has a moderate thickness that can be used in all seasons. This denim is woven with a warp thread count of No. 7 and a weft count of No. 10, making it one rank thinner than most, but with a strong and durable finish.