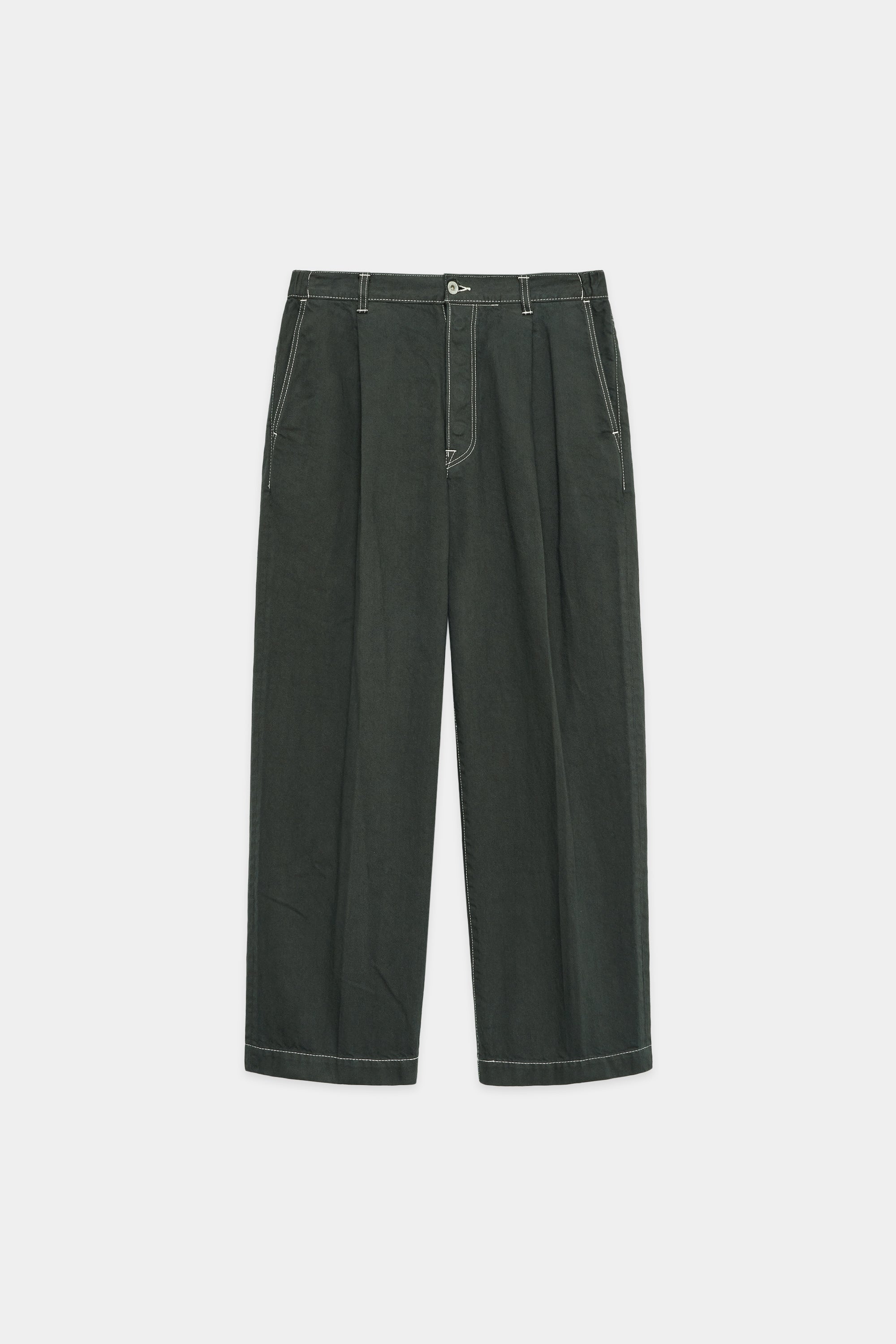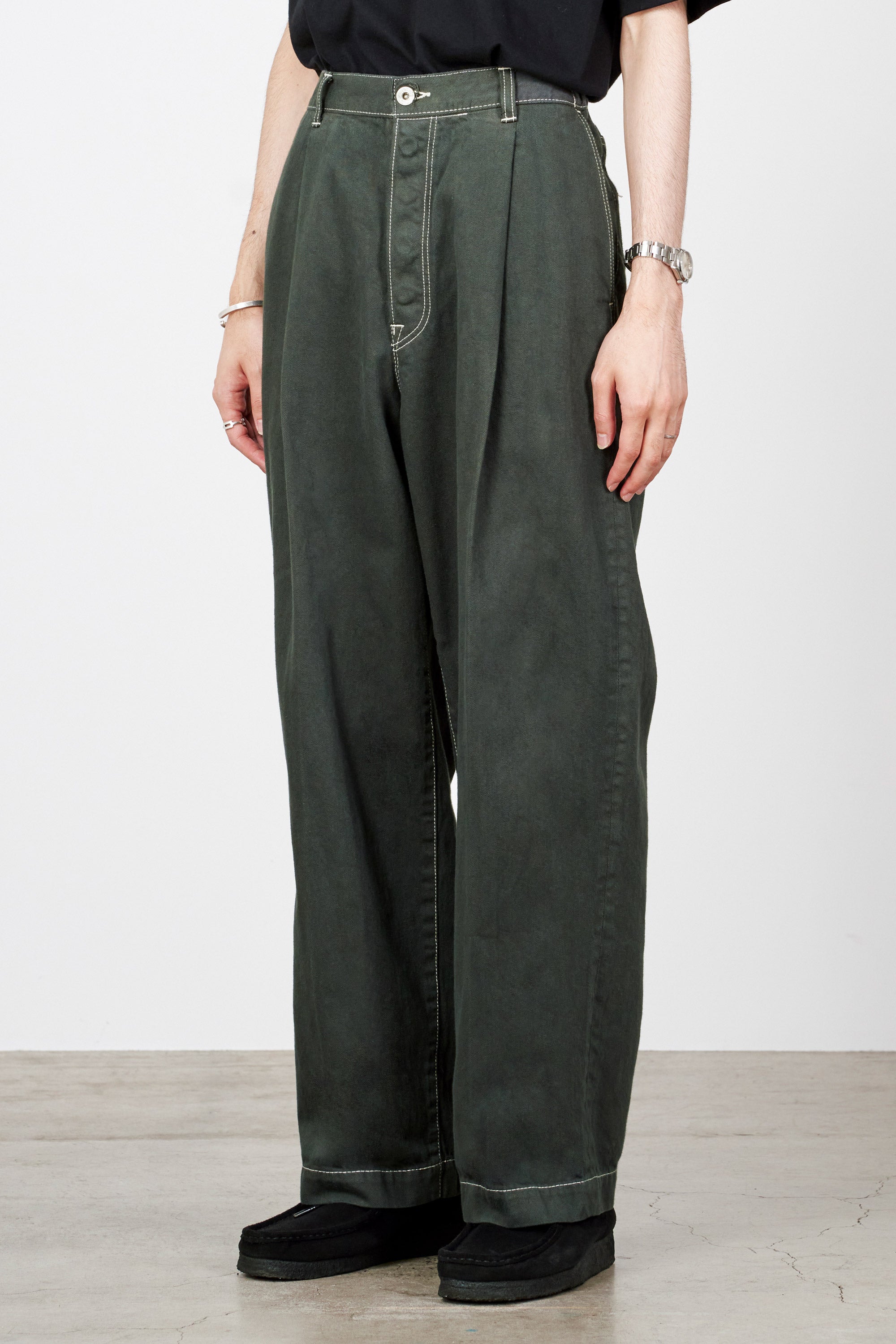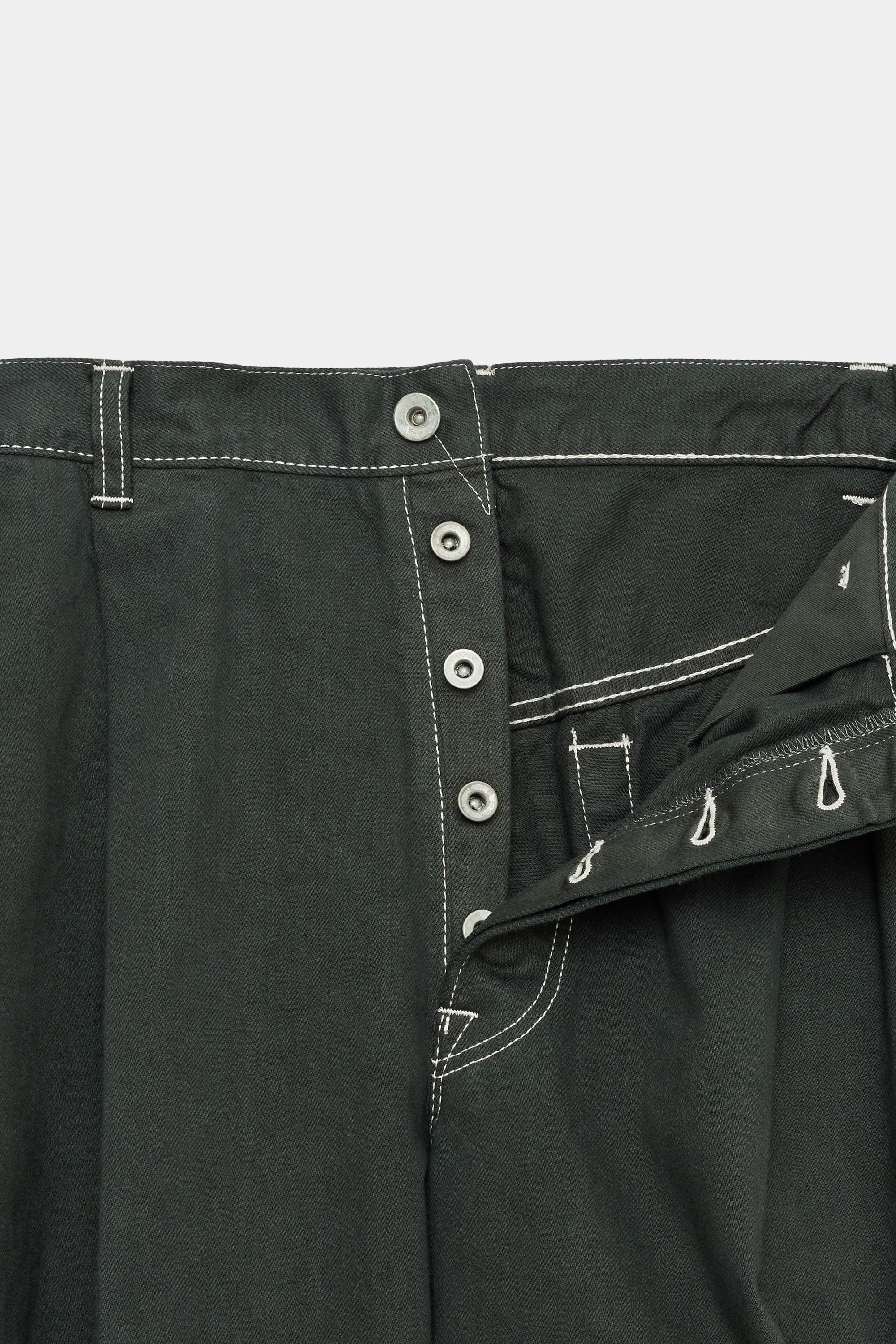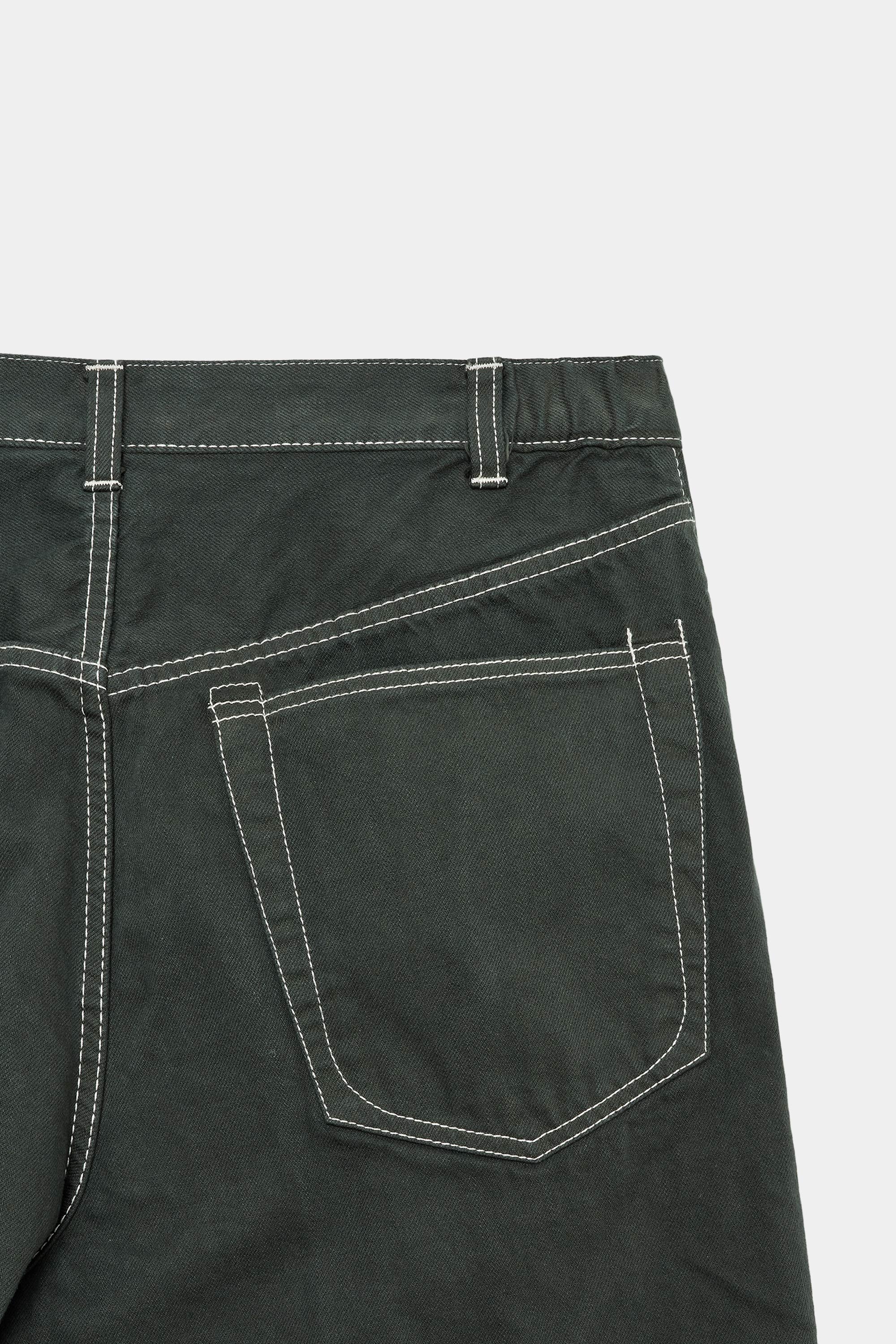 /
オーガニックコットン12ozデニム 1タック クリースジーンズ, Green
Design
1TUCK CREASE JEANS" balance the casualness of denim with the elegance of slacks.
The center crease along the deep one-tuck gives a casual yet elegant design.
The silhouette is a medium-thick straight. The silhouette is medium-thick, straight, and features a line that falls from the waist to the hem. Elastic on both sides of the waist allows for easy fit adjustment and a relaxed fit.
Recommended Comments
This is one that works well when you want to make a casual outfit a little more elegant. It is easy to match with oversized tops as well as regular size clothes. It is also recommended to coordinate it with a jacket of the same fabric to enjoy wearing it as a set-up.
100% ORGANIC COTTON
This 12oz denim is made of organic cotton from Turkey. The indigo denim is one-washed for a softness that blends well with the rest of your wardrobe, while the green denim is overdyed for an exquisite color.