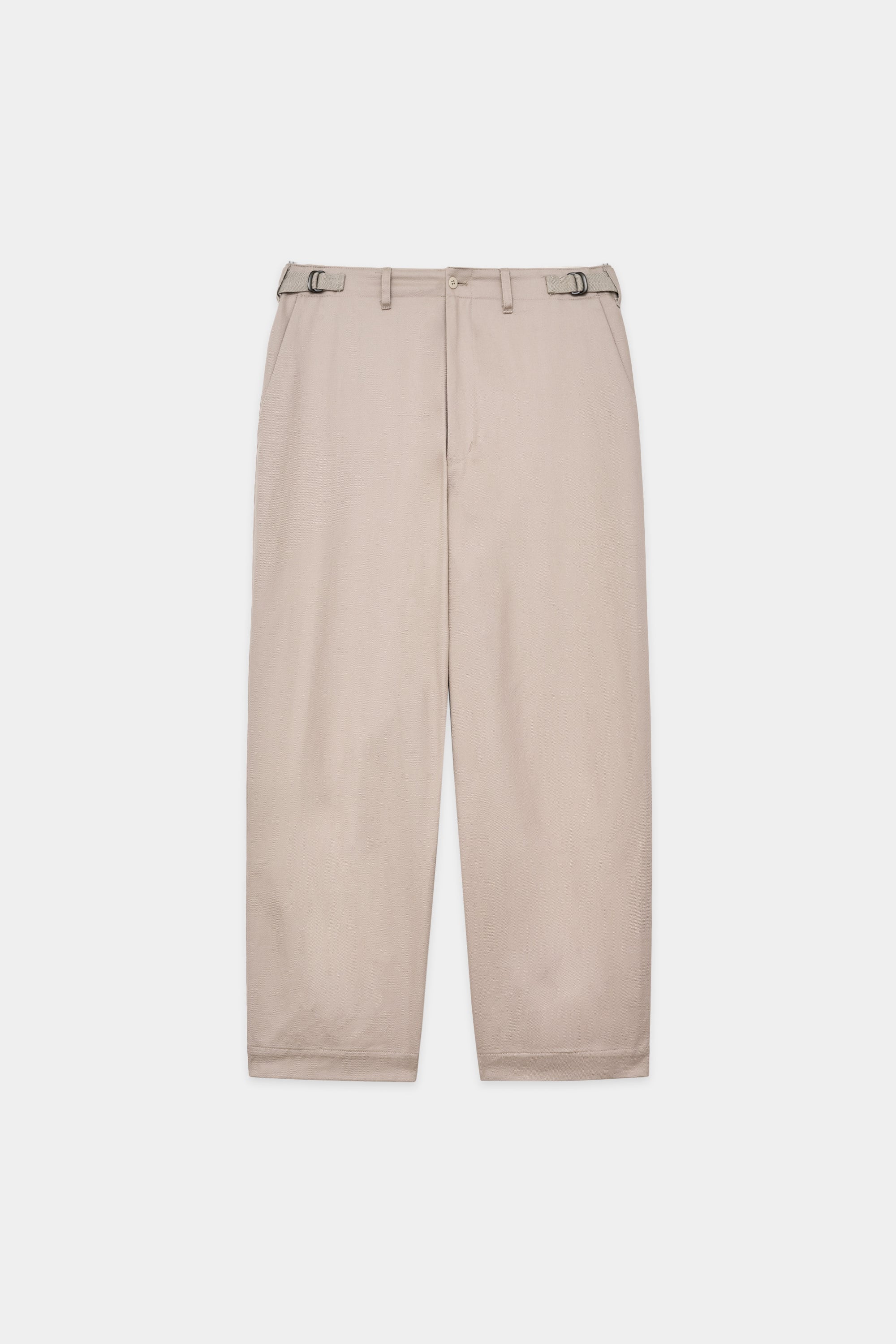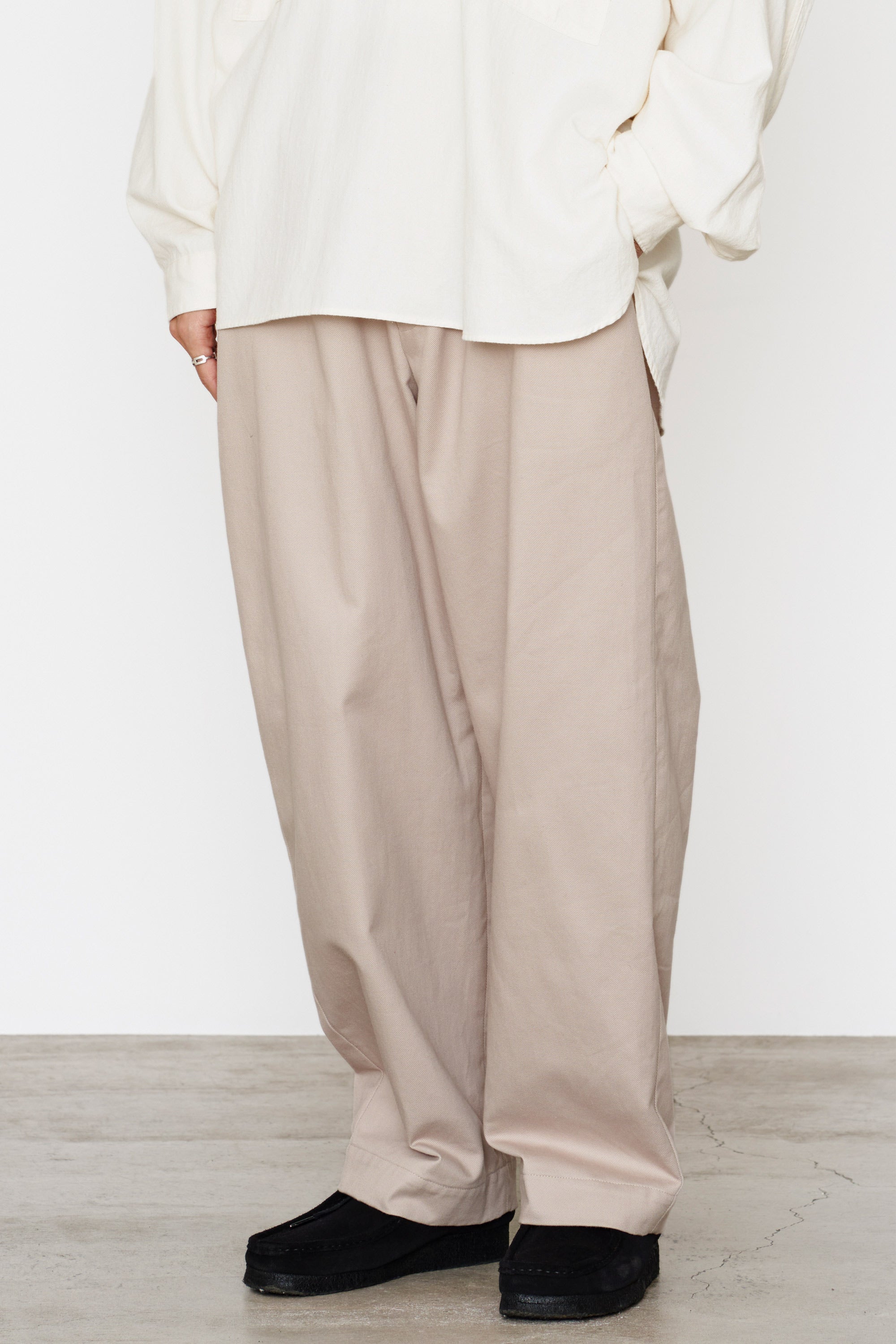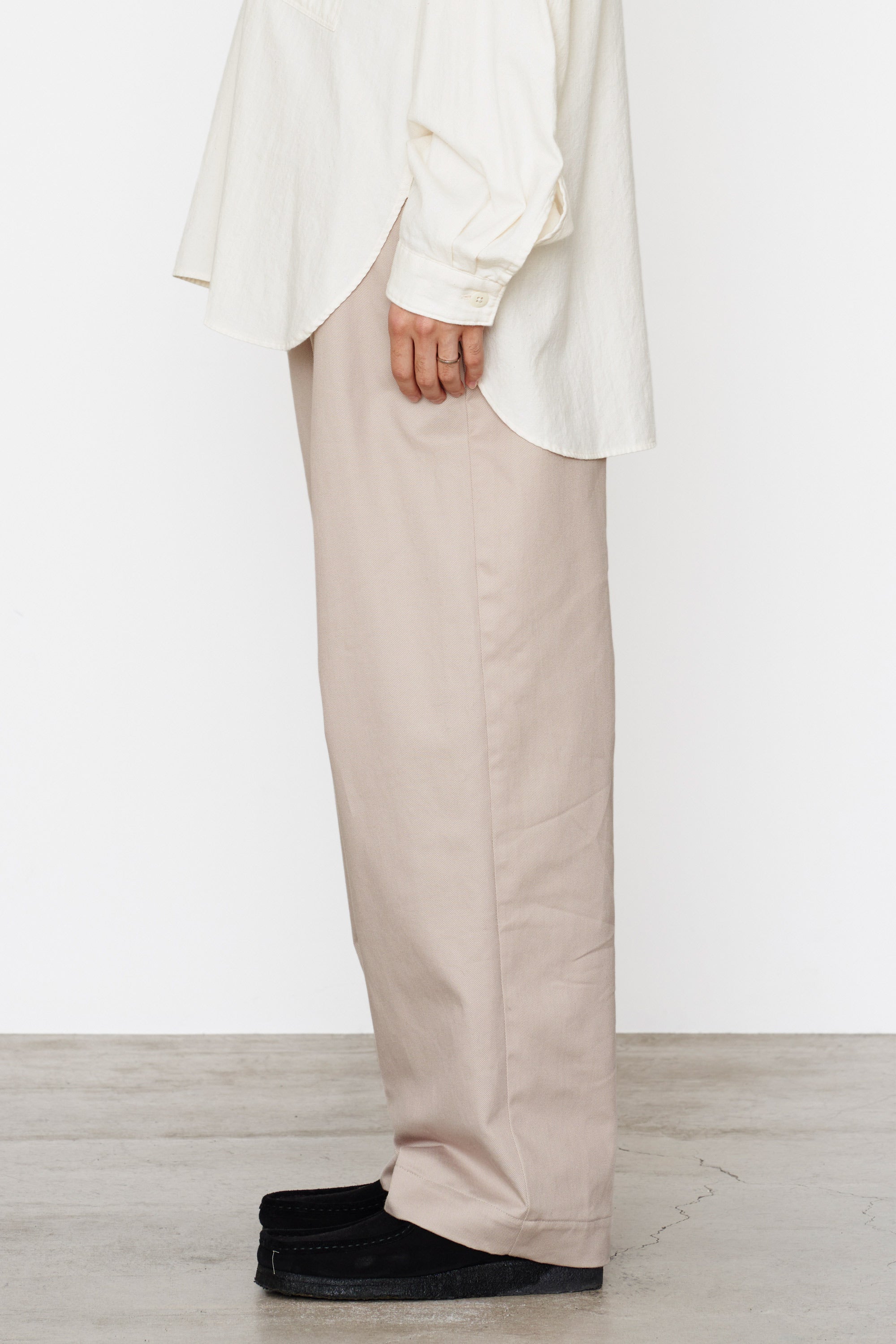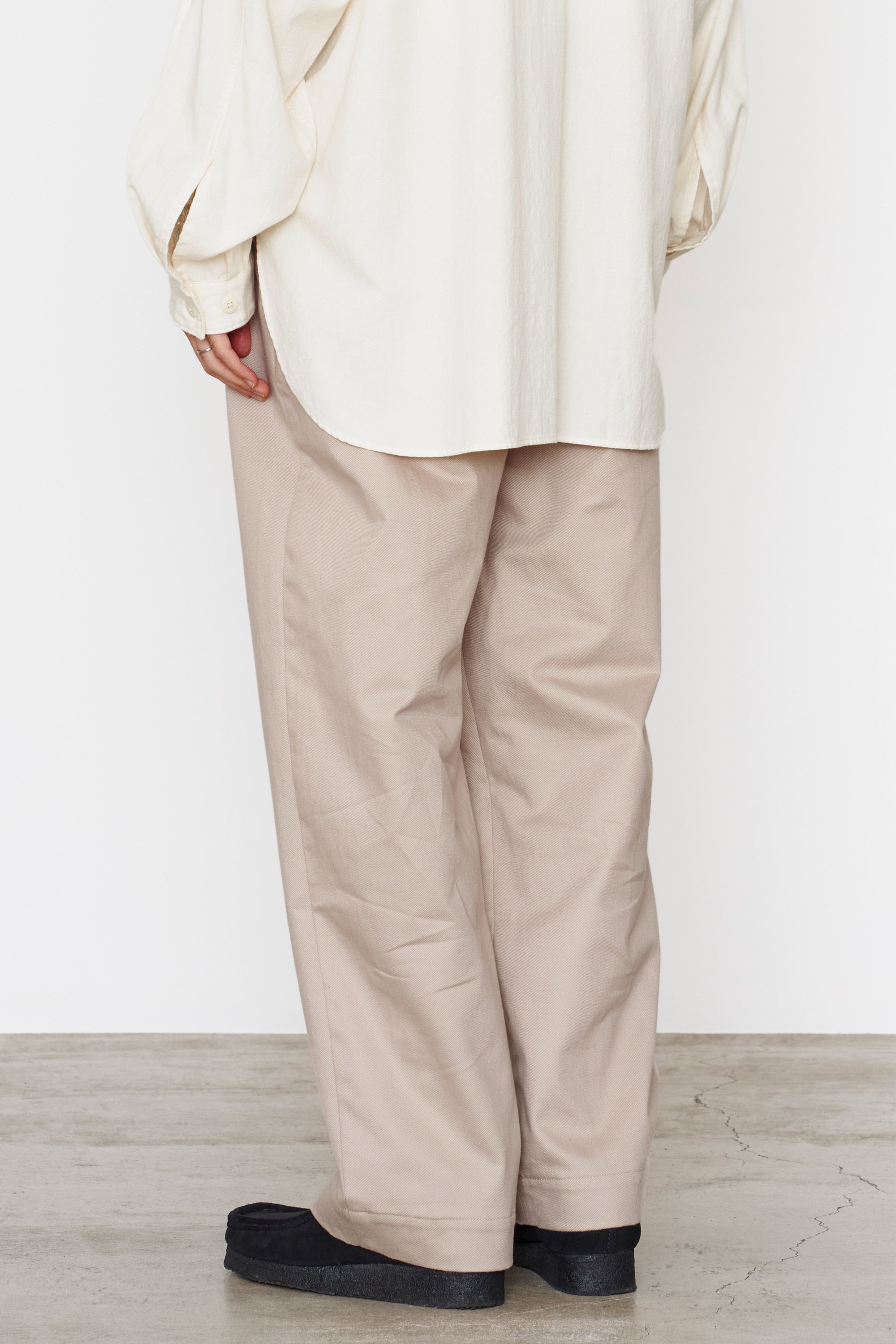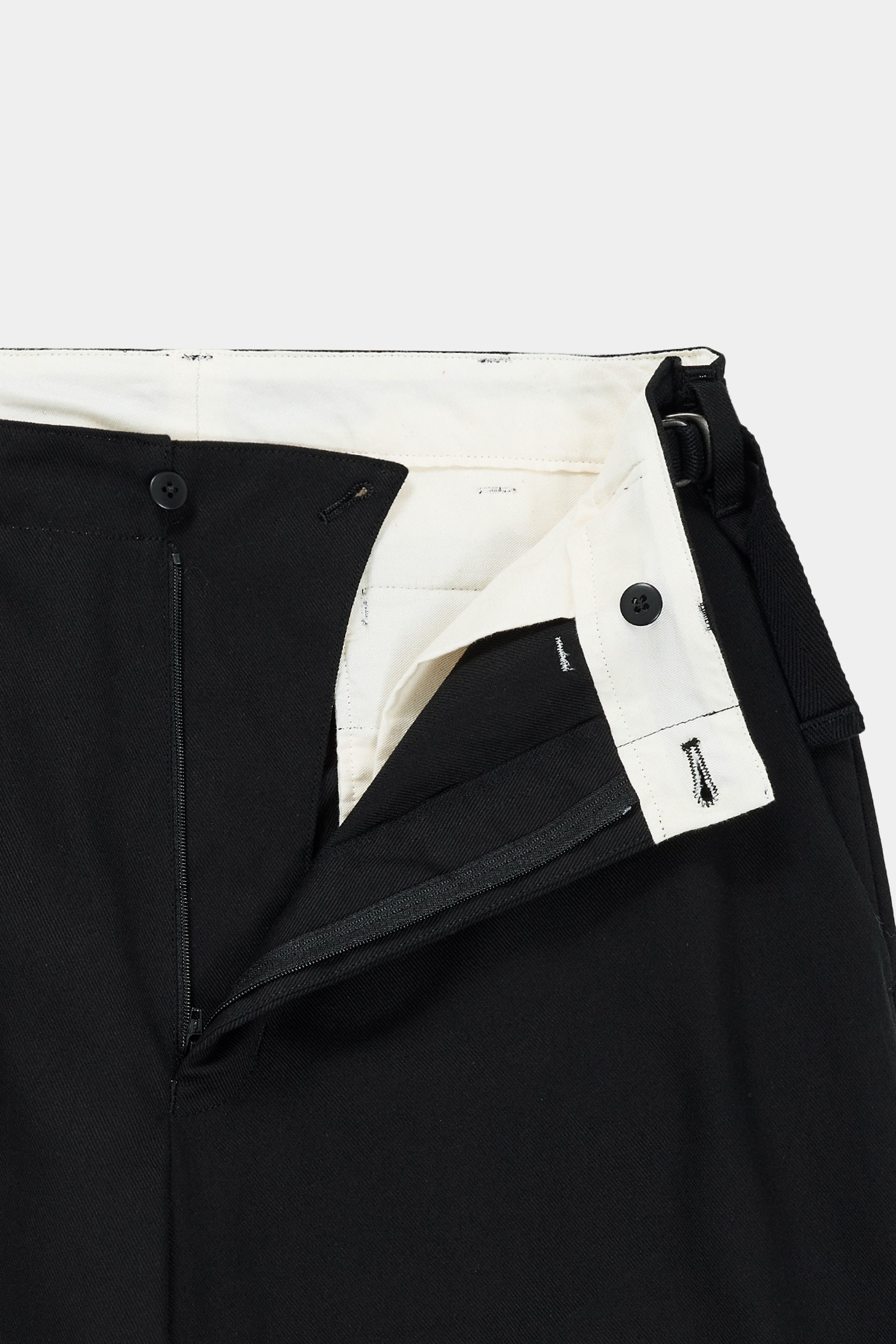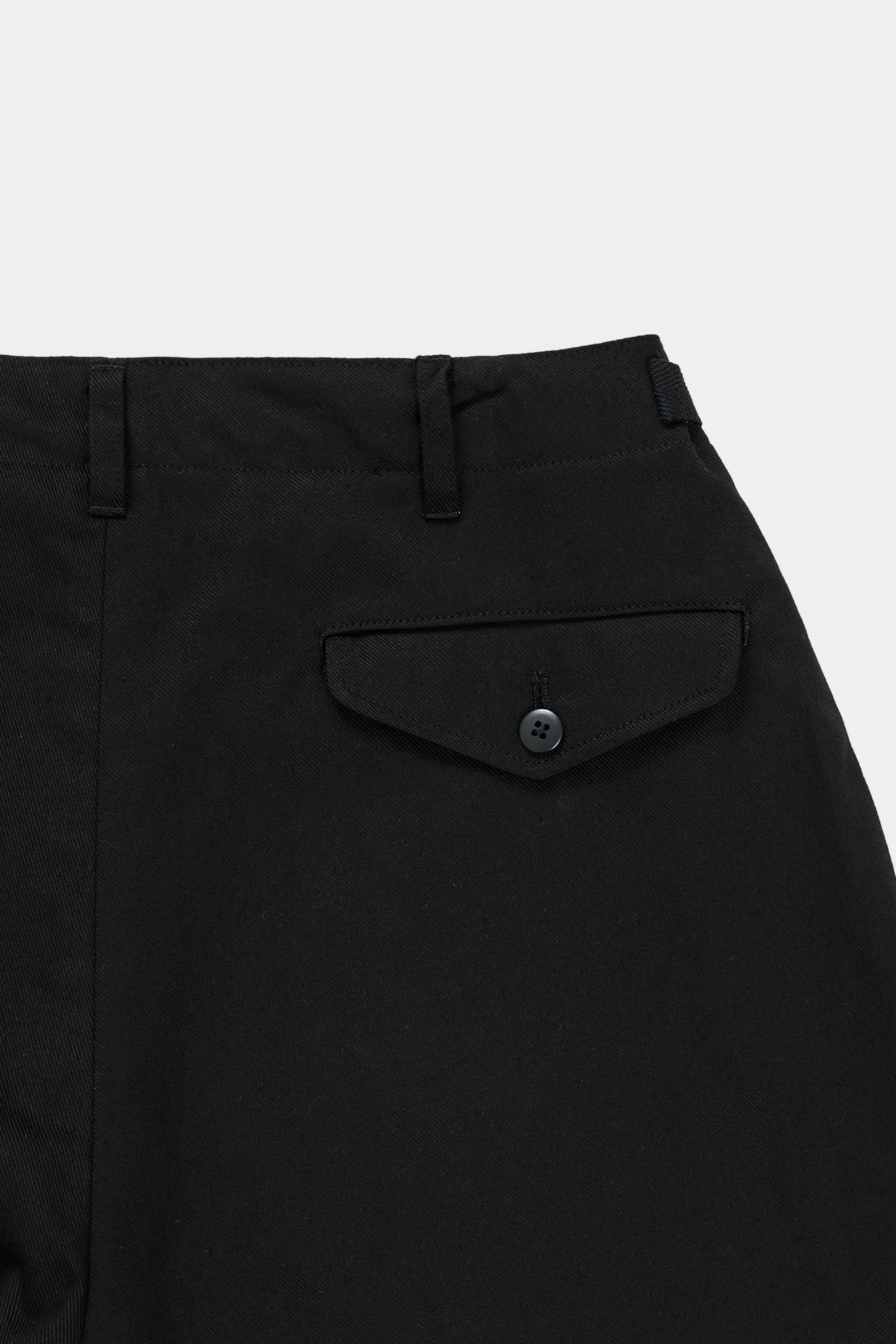 /
Organic Cotton 10/- Drill Side Adjust Trousers, Sand Beige
Design
Marka's standard cocoon fit is tapered with a bulge from the waist to the hem. These pants are an even wider version of that. The adjusters on both sides of the waist allow you to adjust the size. By daring to wear a larger size and squeezing the adjusters tightly, tucks are created and a wide, three-dimensional silhouette can be arranged.
The hip pockets have flap pockets with classic details, which add a touch of dignity to the item. The result is a pair that is casual, yet somehow smart.
Recommended Comments
While the fabric is durable and firm, it is soft and light, and can be worn throughout the year with a sense of security.
On the other hand, the careful finishing of small details and the soothing coloring give the item a sophisticated look that is not too casual and has a mature finish. In addition to the plain look, by adjusting the waist adjuster to create tucks, you can enjoy another look, making these pants twice as delicious in one piece.
100% COTTON
This drill fabric is woven with a single #10 yarn of organic cotton from Turkey, and has a nice coarse look that creates a casual mood. The silken finish that gives the fabric its smoothness and luster is intentionally weakened to bring out the natural fluffiness and softness of the cotton.