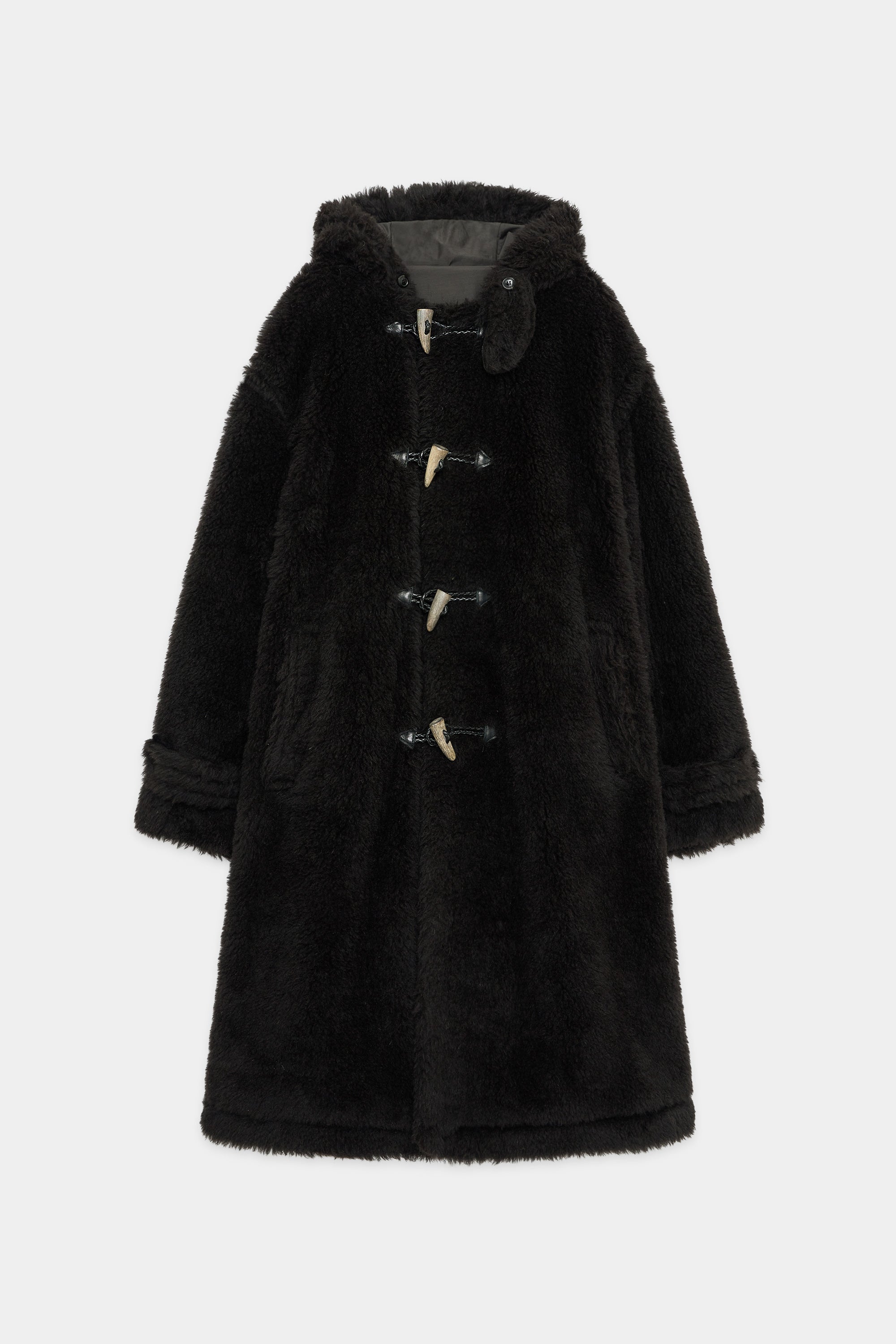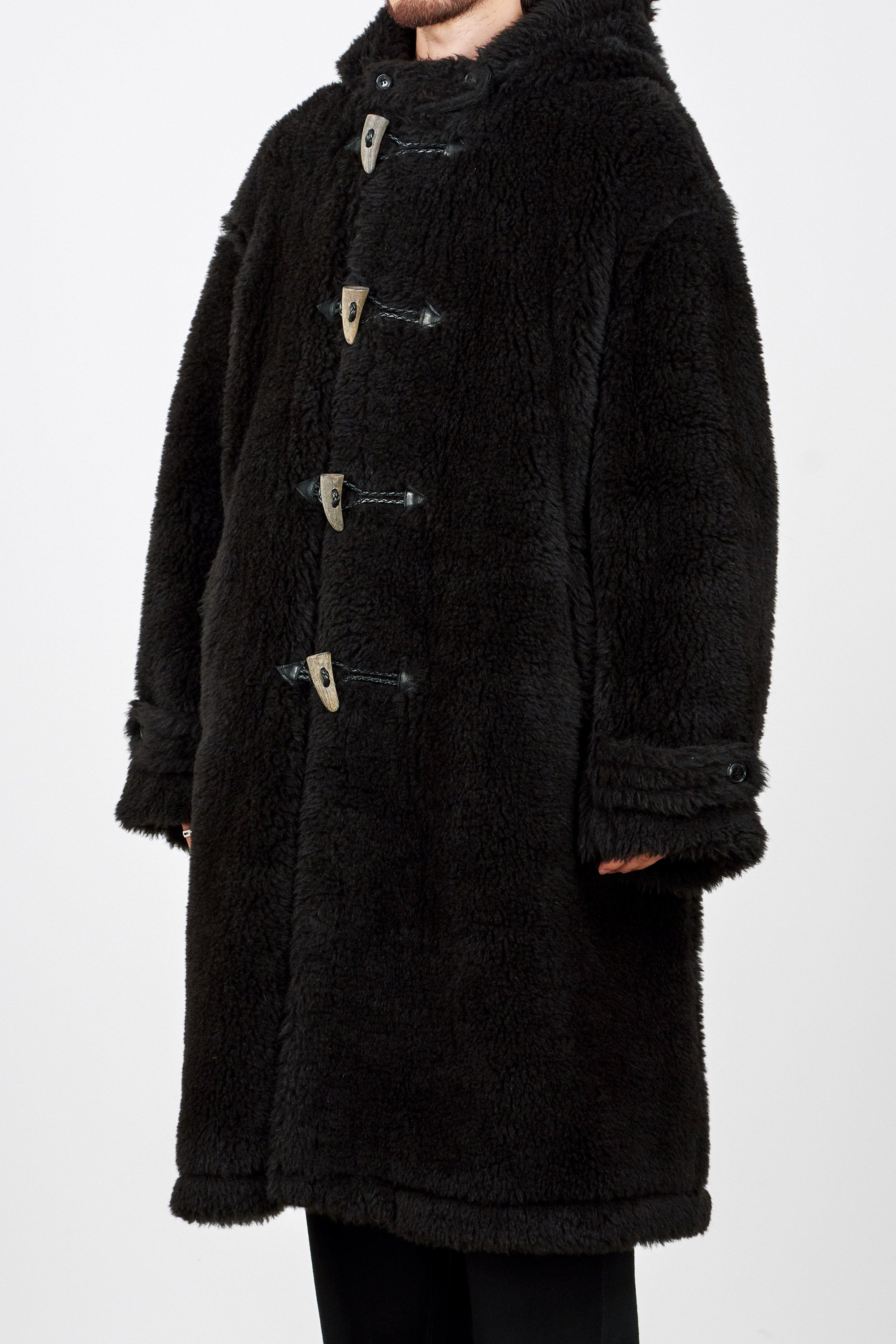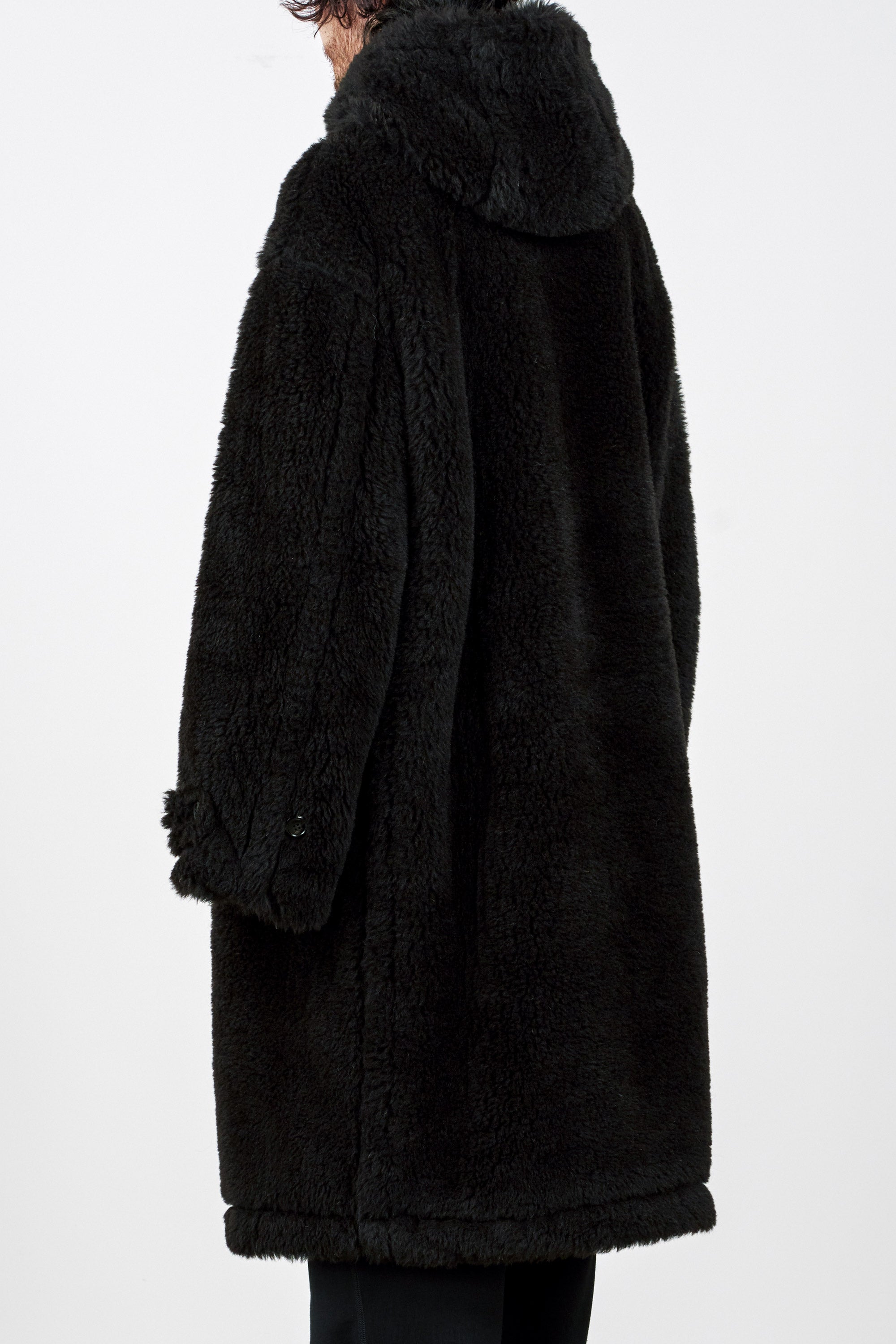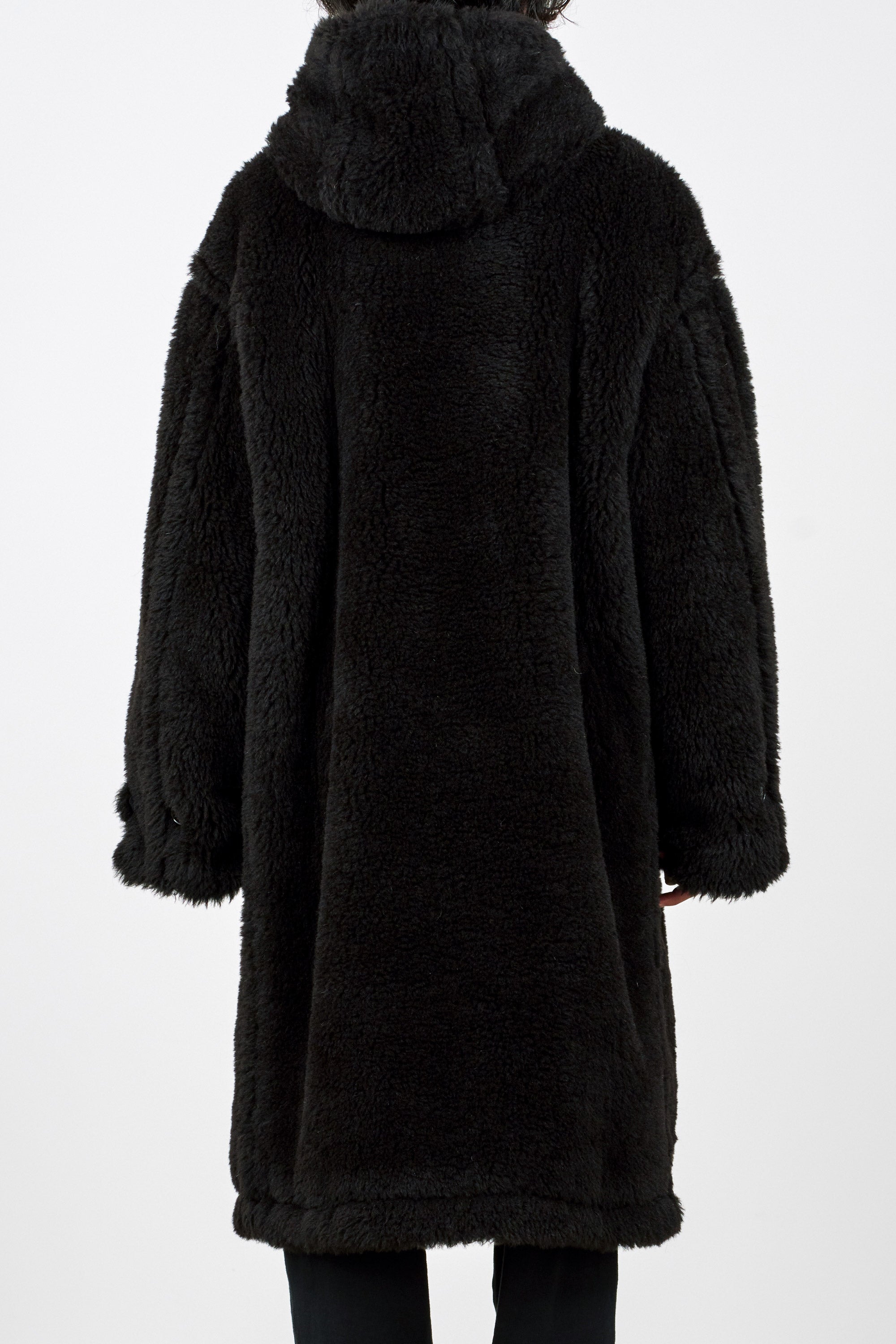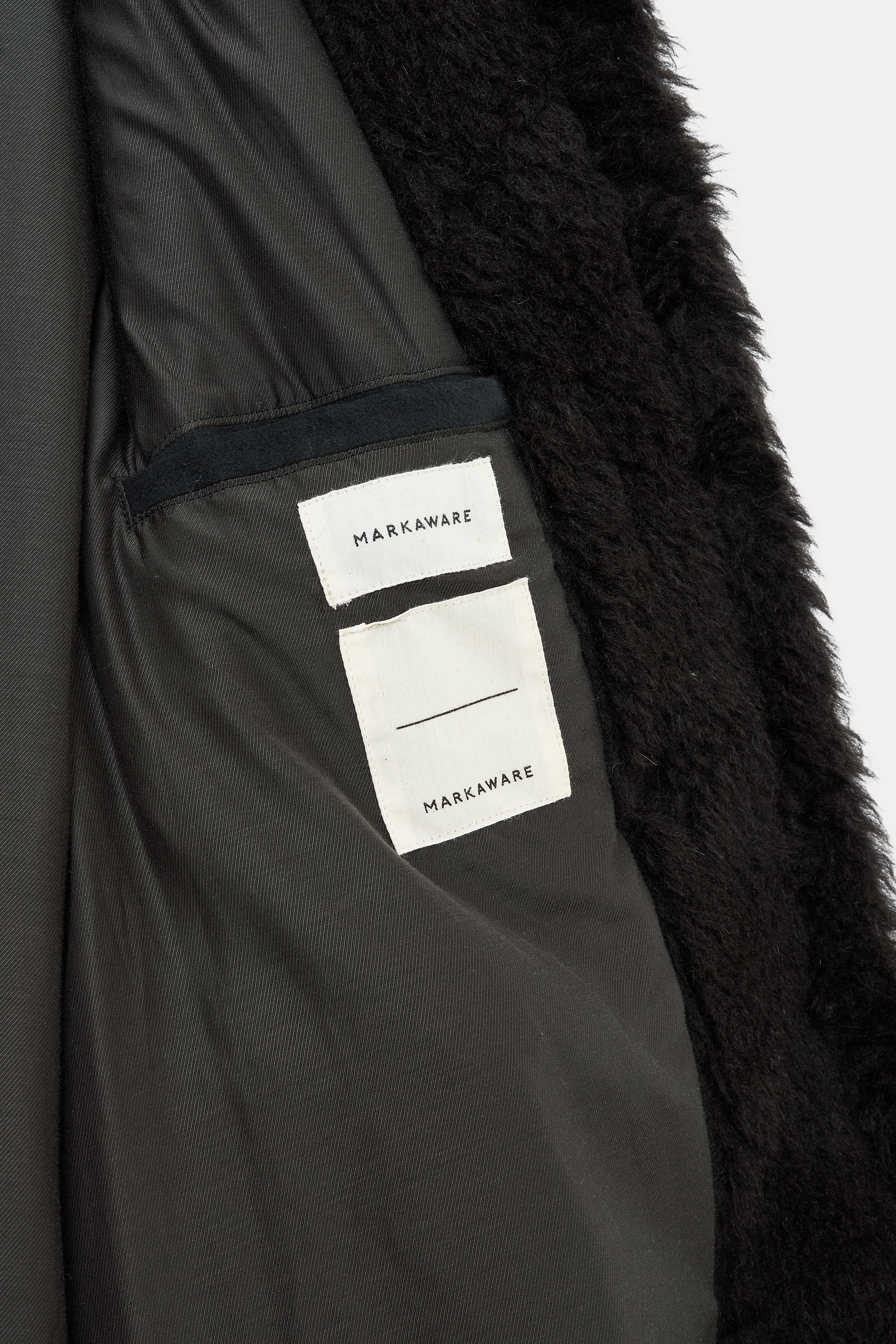 /
アルパカ テディベア クロス フィッシャマン コート, Black
Design
This duffle coat has an overwhelming presence. Alpaca is used sparingly in this luxurious piece, and the design is simple so as to take advantage of the characteristics of the voluminous fabric.
Both the shoulder and body widths are generous, with a silhouette that wraps the body tightly. The knee-length garment will keep you warm.
The toggles are made of buffalo horn and the loops are luxurious cowhide. The backs of the chinstrap and sleeve tabs are made of deerskin, which was targeted for vermin extermination, giving shape to a luxurious design while achieving sustainable manufacturing.
Recommended Comments
A special coat for those who want to enjoy fashion.
The duffle coat, with its material impact, is a special item for those who enjoy wearing special outfits. You can feel the comfortable weight and warmth of alpaca when you put it on.
We recommend wearing it with vintage items for a daringly contrasting look, or with a set-up to show off its luxuriousness.
Product Number/Product Name
Product No.:A22C-15CO01C
Product name:NATURAL COLOR ALPACA TEDDY BEAR CLOTH ALPACA FISHERMAN COAT
80% ALPACA / 20% WOOL
TEDDY BEAR CLOTH" is made of alpaca from Peru in South America and organic wool. Alpaca and organic wool are planted on a thin fabric, giving it a fuzzy, raised feel like a pile fabric. The pile is left longer than a typical pile, so you can fully enjoy the moist and smooth characteristics of alpaca, and it also provides good heat retention. It is a luxurious and warm looking fabric.