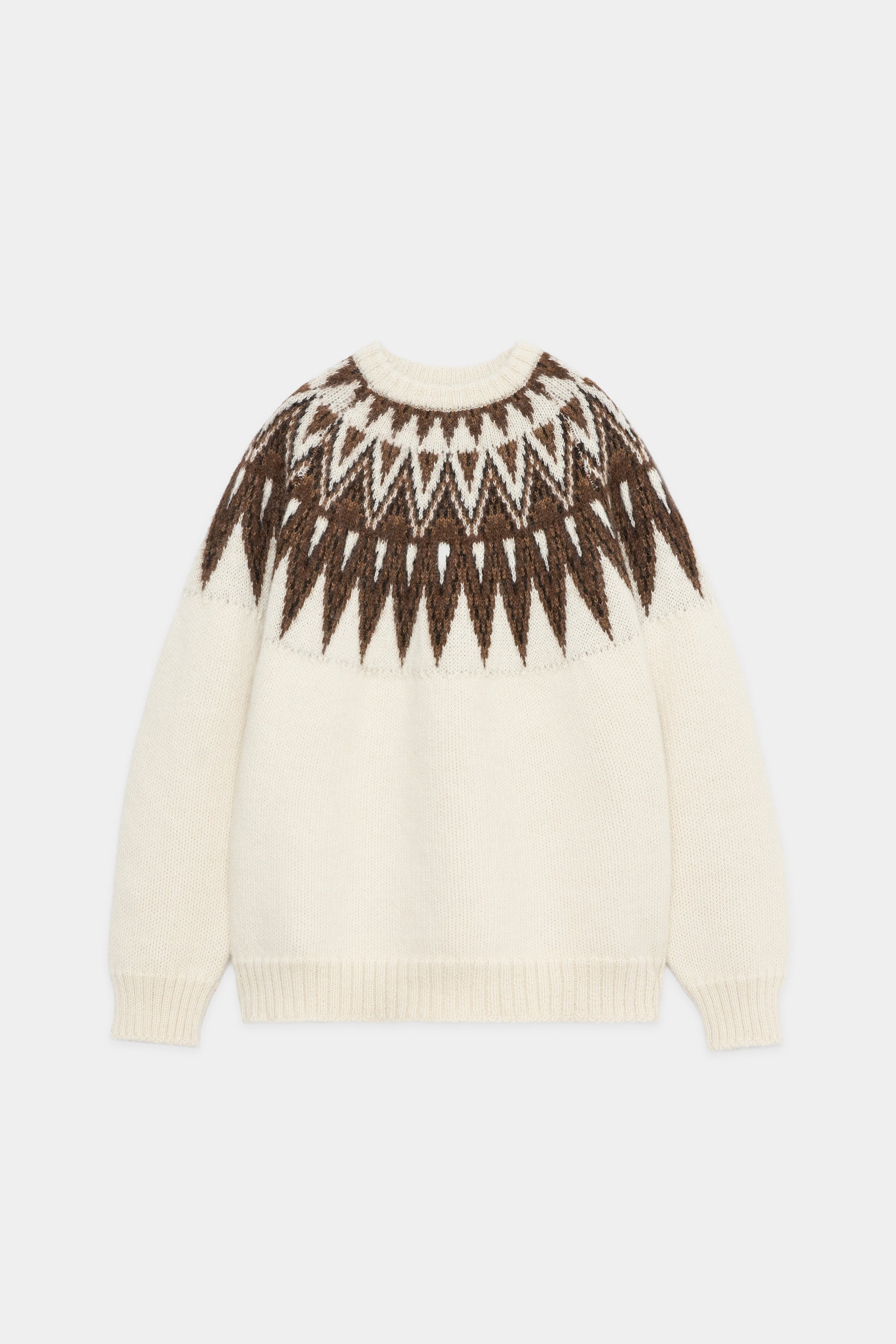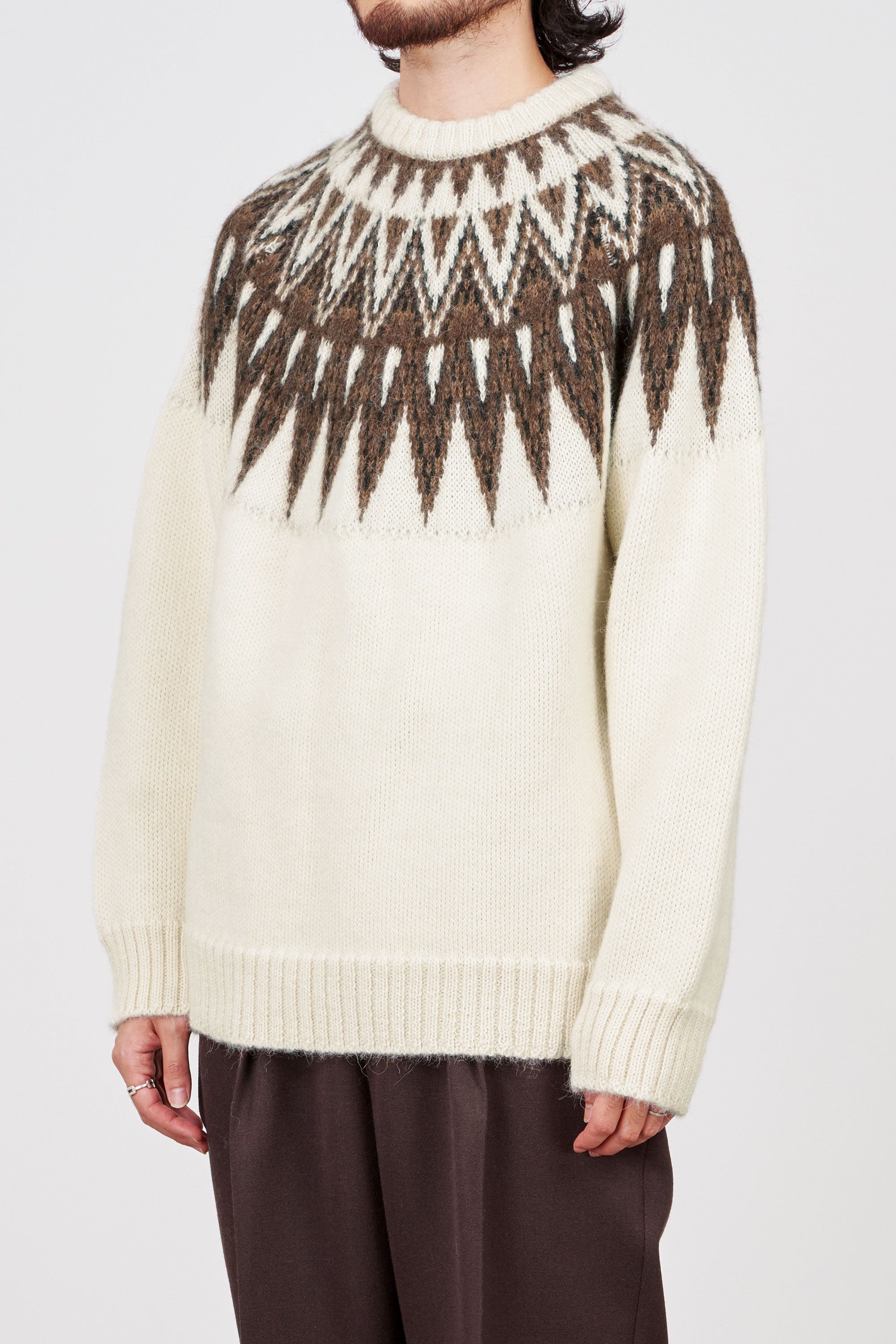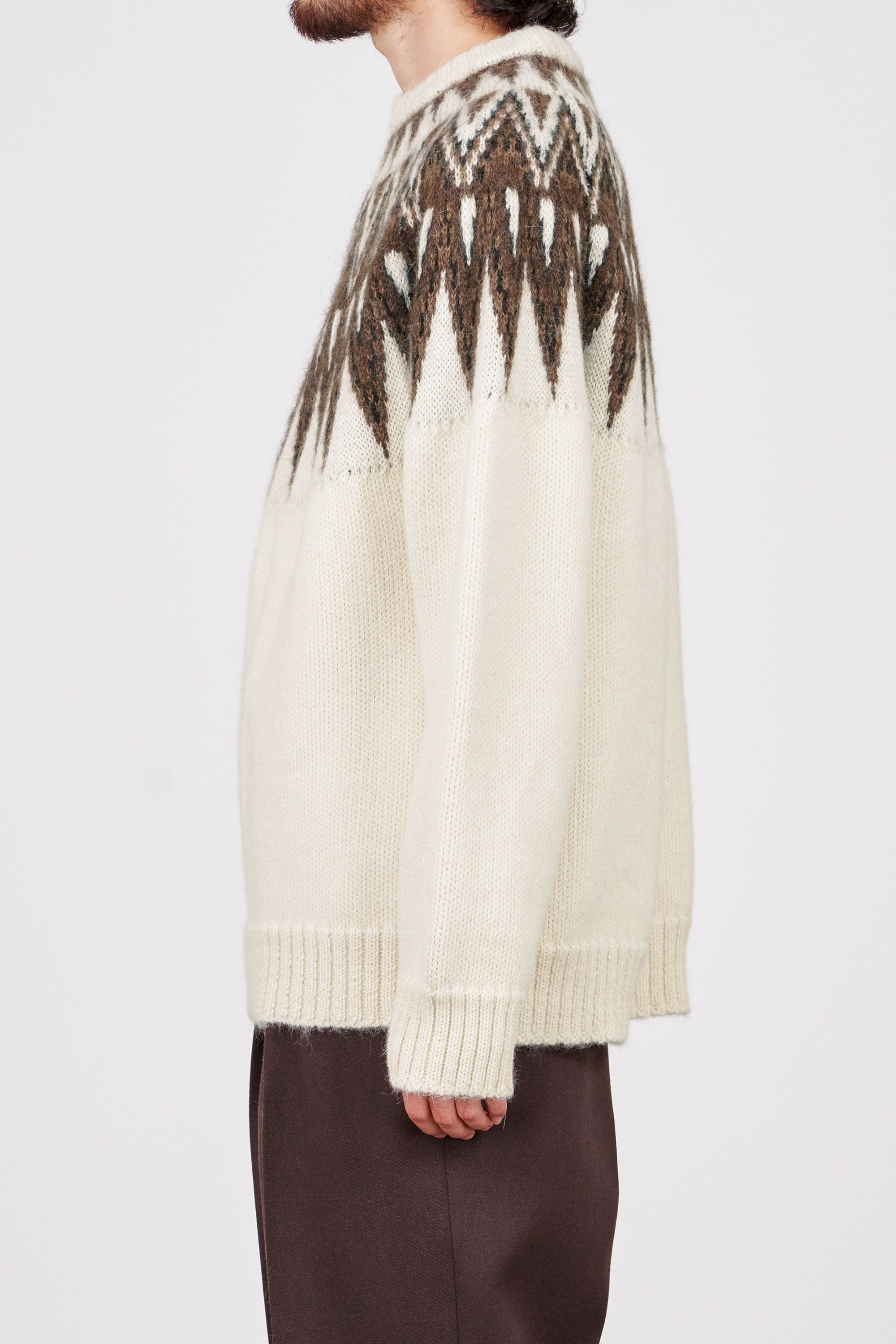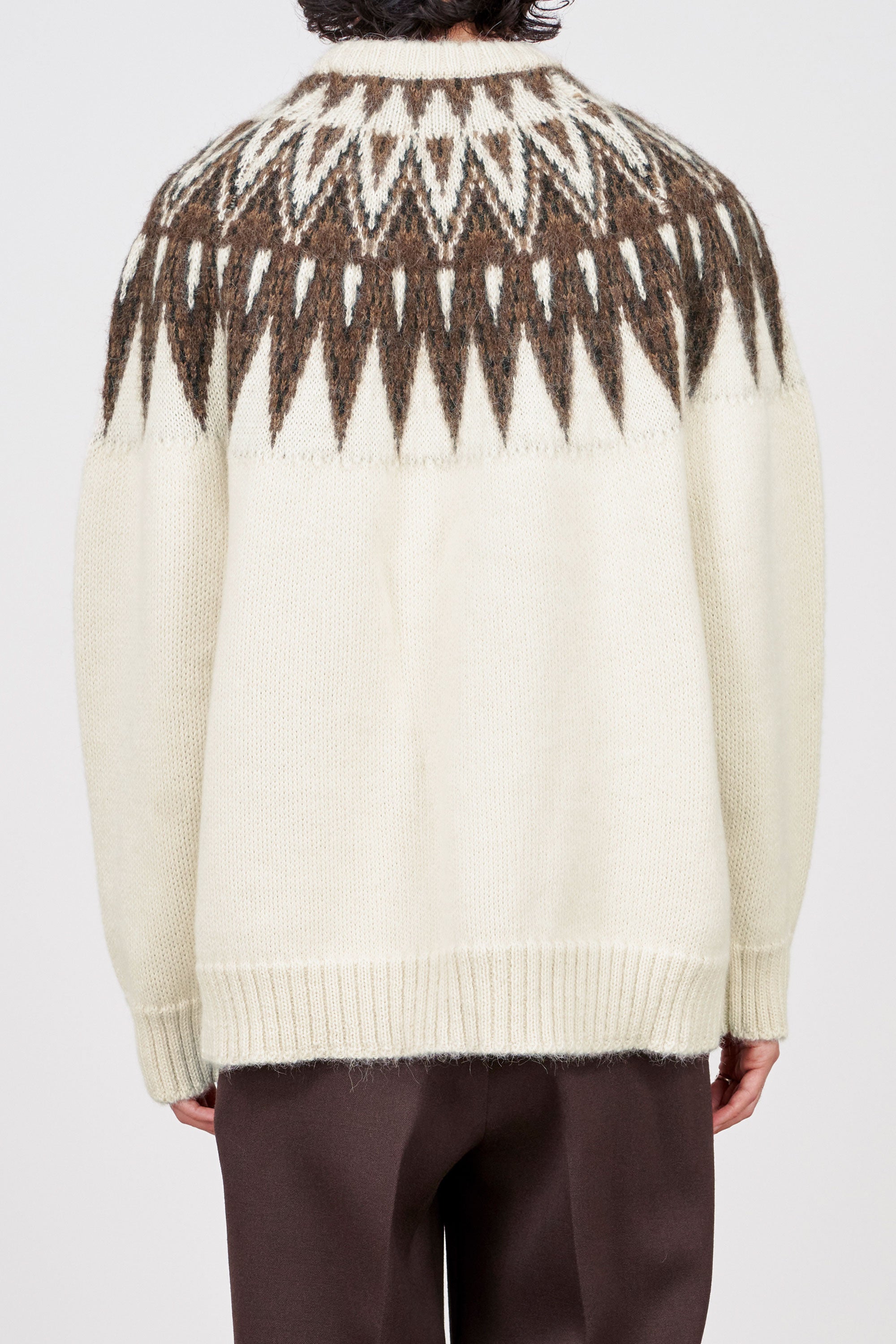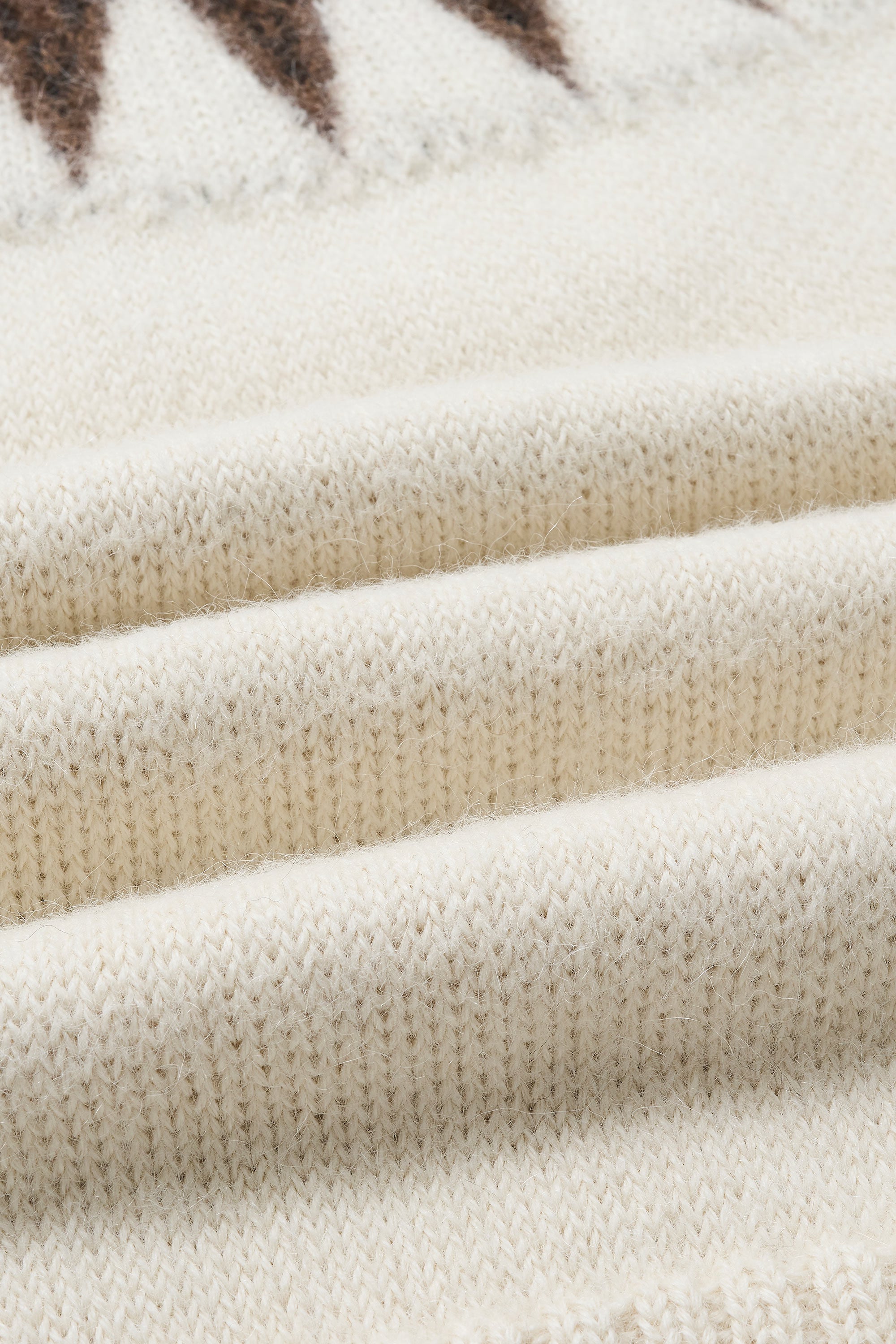 /
ナチュラルカラー アルパカ ノルディック セーター, Natural White
Design
This sweater has an eye-catching Nordic pattern. The pattern, based on a sample of vintage items, is expressed entirely in the colors of raw alpaca wool, and is knitted using a traditional method called centripetal knitting.
The silhouette is not too loose and has an authentic size. The silhouette is thick and fluffy, giving the garment a strong sense of presence.
The rounded shoulder line characteristic of centripetal knitting is also a feature.
Recommended Comments
A patterned sweater to add to your wardrobe.
This traditional Nordic pattern sweater is easy to coordinate with partial patterns, yet still makes a strong statement. The sweater is knitted from alpaca, which has excellent heat retention properties, so you will be wrapped in gentle warmth just by wearing it.
Product Number/Product Name

Product No:A22D-06SW01C
Product name:NATURAL COLOR ALPACA NORDIC SWEATER
100% ALPACA
Alpaca wool from the alpacas that live in the alpine climate of Peru in South America is spun in Japan. The knitwear is carefully knitted over a long period of time, and the color of the material itself is used without dyeing. The knitwear has a fluffy elasticity and lightness, and is extremely smooth to the touch. The silky sheen is also appealing, giving it an elegance that is different from that of wool. It is a material with excellent heat retention properties and provides a gentle warmth.